"Home" For the Holidays
No matter what you're celebrating this December, it will be a "Holiday Season" unlike any other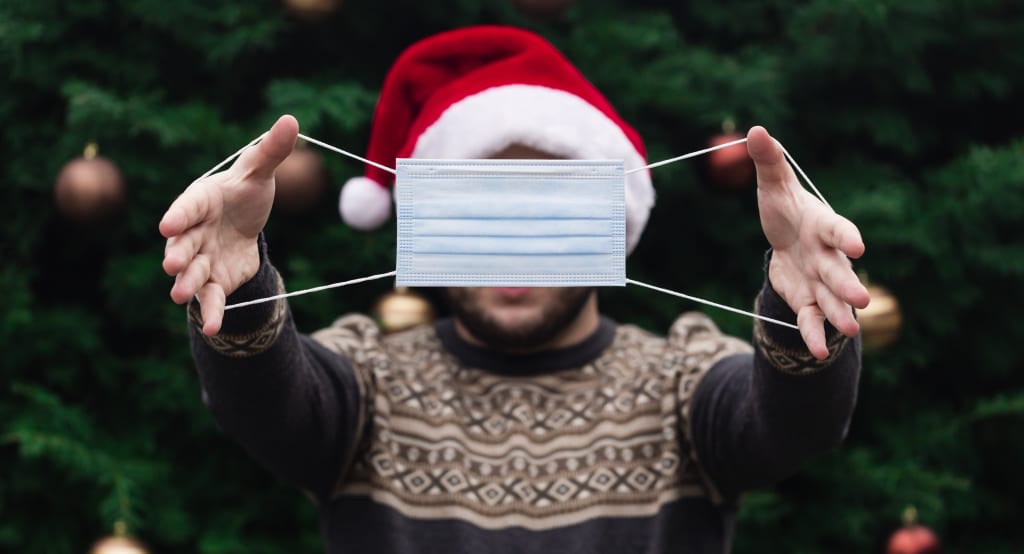 Photo by Volodymyr Hryshchenko on Unsplash
The "Holiday Season," as it is often defined, has looked very different for us in 2020. Usually, this time of year is marked by a frenzy of holiday parties and drinks and gatherings spent with crowds of friends and family.
As you probably guessed, there have not been many "crowds" in our 2020 reality.
We have a feeling that 2020 and all of its peculiarities, from the trivial to the tragic, will be long remembered. "Twentytwenty" has even earned its own adjective status. In this roundup, we've collected stories from the past few weeks that have spoken to us as we experience a "Holiday Season" unlike any other. Each of these stories is unique, but they all feel very "2020" to us.
We hope you enjoy! As always, if you're not already a creator, sign up here and get started today.
A Filmmakers Guide to Post Colonial Studies
Post-colonialism is the identity/nation of an individual that has been impacted by the colonial history of their identity, race, ethnicity and/or being

...in "The Bluest Eye" by Toni Morrison, the African-American child comes to believe that pale skin, blue eyes and blonde hair are the most attractive and accepted features in society and that she, herself is unaccepted and ugly.
In another edition of her "Filmmaker's Guide," Annie Kapur presents us with both film and literary recommendations that explore post-colonial theory. Her recommended titles include novels like Wide Sargasso Sea, the post-colonial retelling of Jane Eyre, and films about the American Civil Rights Movement like Malcolm X and Selma. In a year of both massive social upheaval and gratuitous time for reading and streaming, we will be following Annie's advice and exploring how adding some of these titles to our reading lists and queues can fit into the larger picture of global conversations about social justice.
4 Types of Toxic Facebook Friends You Should Delete
Is your ex's new girlfriend funnier or prettier than you? Is your ex wife making her mouthwatering chicken casserole for her new beau? How come your former lover seems so happy ever since he left you? These are all questions that do not need an answer. They're also questions that might never pop into your head if you delete your ex from Facebook.
As if we weren't spending enough time mindlessly scrolling through our feeds, the peculiar circumstances of this year had us constantly glued to social media. (2020 even brought us the term "doomscrolling".)
Thankfully, creator Missy was there to intervene before we got too annoyed by photos of yet another "socially distanced dinner party." Missy's different categories of toxic Facebook friends, including "The Complainer," "The One Upper," and of course, "Your Ex," reminded us of our personal friend and follower lists, and we made an early new year's resolution to do some virtual "decluttering."
A Parent's Guide to Wine Pairings
So imagine my surprise when I had just taken a sip of my merlot and then tossed one in my mouth before running off to scrub a toilet or something and the two actually went well together. I instantly poured a handful of the cheesy snack into a plastic bowl, grabbed my wine tumbler and skipped off to complete the dreaded task.
One of the universal positives of 2020 has been all of the snacking and time spent in the kitchen, often prompted by inspiration found in stories from our Feast community. Creator Markita Daniel's third-place-winning entry in the "Perfect Pairings" challenge was one such inspirational story. For both parents and those who just have a taste for wine and childhood snacks (like us), Markita's detailed pairing recommendations had us adding a few new items to our grocery lists, and dreaming of a time when we can throw a rosé-and-waffles party...
How I Whitewashed and Silenced My Own Blackness By Writing on Wattpad
It's important to note here, that back in 2011 when my friend and I first discovered Wattpad, there were little to no Black narratives on the site.

...I'd never seen Blacks be written about in a positive light, so I rejected their existence, smothered my own identity, and found comfort in telling stories that were not made for me.
The events of 2020 lead to personal reflection and reevaluation for many about where we could do better in the effort for a more equitable society. Courtney Lowry's story about her experience writing on Wattpad as a teen in the 2010's was a reminder to us of how institutional and internalized racism can stifle creativity. We also grew up with the extremely white YA literary canon that pushed Courtney to create stories that didn't reflect her identity, and we feel hopeful that with Courtney and other young creators of color emboldened to share their authentic voices, future generations' definitions of "canon" look very different.
'Christmas time is here' fun facts
The song continues to be popular almost 6 decades later and is played on radio stations during the holiday season. As the classic animated holiday show begins, Lucy, Linus and the gang are ice skating while the song plays...
Not everyone celebrates Christmas at this time of year, but the adventures of Charlie Brown and the Peanuts crew can be enjoyed by everyone. In creator and fan-favorite Cheryl Preston's recounting of how the theme song to iconic TV special "A Charlie Brown Christmas" was written, she reveals that the rights to the special were purchased recently by Apple TV, but because of outcry from longtime fans used to watching yearly on network TV, the special will also be broadcast on PBS, keeping a 55-year holiday tradition alive. Great news, as the antics of Snoopy should not be lost to the streaming wars.
Whether you are celebrating a holiday in the last few weeks of 2020 or not, we hope your preparations for the new year are going well, that you find ways to safely connect with friends and family, and that your resolutions for 2021 include continuing to share your voice with us on Vocal.
We can't wait to read your stories.
About the Creator
Collaborative, conscious, and committed to content. We're rounding up the best that the Vocal network has to offer.
Reader insights
Be the first to share your insights about this piece.
Add your insights