Creator Spotlight: Natalie Spack
"The act of writing brings me joy but I receive the greatest joy when my stories benefit someone or when I hear that one of my videos made somebody laugh." -Natalie Spack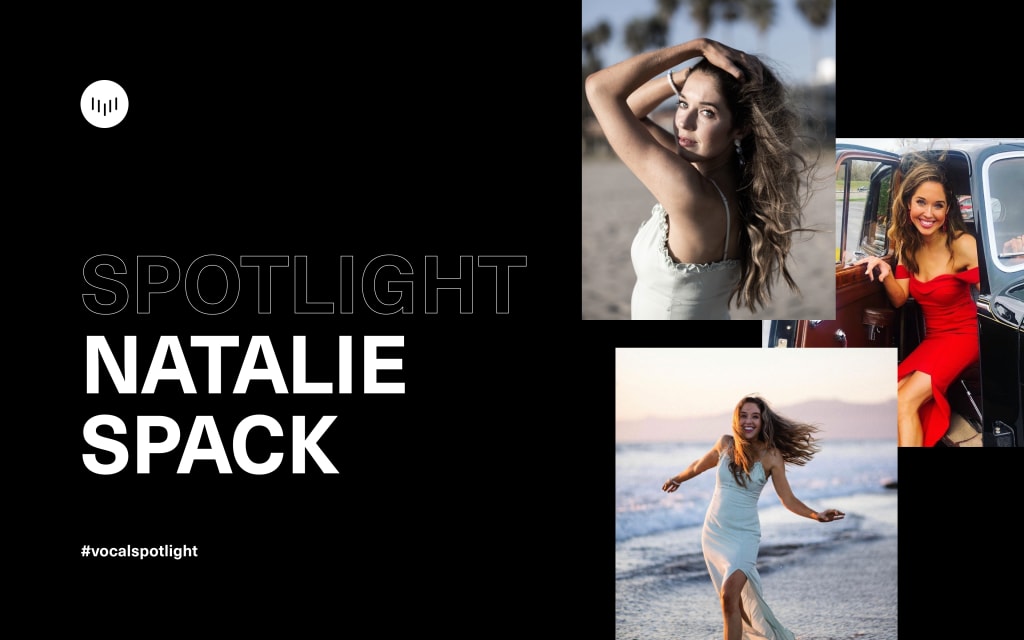 Natalie Spack is a charmingly optimistic writer, videographer, and actress based out of Los Angeles, California. With such a wide range of skillsets and interests, the St. Louis native found success on Vocal through a number of avenues.
Natalie took home the gold in our Vocal+ exclusive "Trick or Treats" challenge with her piece, "The Sisterhood of the Traveling Cookies". If you're a sucker for sisterly love (or rich and crumbly oatmeal cookies), and you're not already familiar with Natalie's work, this is a great piece to make yourself acquainted.
Not to be overshadowed, she also placed third in our Vocal+ exclusive "So 2020" challenge with her piece, "Trendy Minimalism". This piece features one of Natalie's YouTube videos, "The Trendy Girl Presents: Minimalism," and offers and inside look at the production of the comedy sketch.
This same creative structure can be seen in other articles of hers, such as "What Football Game," "We Don't Care about Your Personality Type," "The 7 Types of Gift-Givers," "The Demise of Influencers," and many others.
We're delighted to feature Natalie in this #VocalSpotlight. Enjoy!
On Her Background and Upbringing:
I grew up in St. Louis, surrounded by art and imagination. Everyone in my family is creative (writers, actors, and entrepreneurs) and I was always encouraged to explore my own creative endeavors.
Growing up I was never allowed to say "I'm bored." It was like a cuss word in our family. My parents taught me that boredom is our choice and each day offers us endless exciting opportunities. Because of this, my childhood was filled with writing, playing piano, learning French, creating videos, and living in the world of make-believe.
Our family went through a lot of hard times—financially and with my dad's health. Those times were difficult but I wouldn't take them back because they gave me compassion for others going through similar situations and helped shape my writing. At an early age I learned that life can be hard, but it is also so beautiful. I had a choice to allow my circumstances to crush me or let them craft me into a stronger person.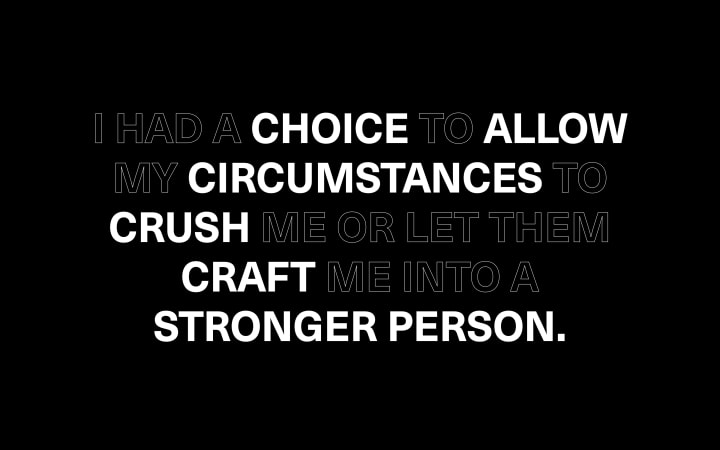 My dad passed away four years ago and after that a new passion was ignited in me to bring joy to people. Grief reminded me how we all need more laughter, especially when life feels like it will never get better. I want to remind people that it will. There is hope.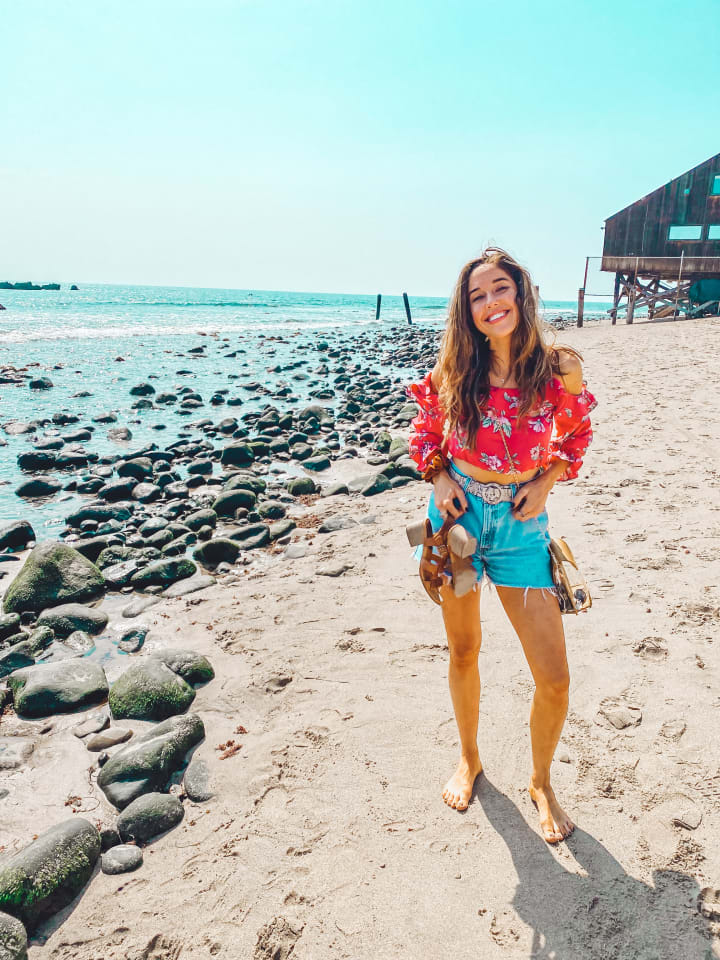 On Her Relationship with Writing:
I've always LOVED writing. I have over 100 journals and notebooks filled with my thoughts, creative ideas, poetry, song lyrics, and memories. I have been writing fictional stories since I was a little girl and over the years I moved into other forms of writing (screenplays, songs, novels, poems, articles, and comedic sketch writing).
I attribute my love for writing to my mother and oldest sister, Allie (who are both excellent writers). My dad always encouraged me to continue to write, especially during my dramatic moments as a teenager, when I didn't know what I was supposed to do with the rest of my life. Who even knows at 17 anyway?! But he could see my love for writing.
I made the shift a couple of years ago to actually label myself as a writer. One day I realized, I'm a writer! I write everyday and have been for years: therefore I'm a writer. I realized it's not complicated. I think a lot of times we writers and all artists feel like frauds (there is an actual title for this, "The Imposter Syndrome").
Labeling ourselves as an artist can be scary because we feel like we have to live up to some unknown expectation. But I've discovered that identifying as a writer and vocalizing my passion for it is so freeing!
On Her Goals as a Writer, Videographer, and Actress:
My primary goal for all my creative projects is to speak truth and spark hope in an entertaining way. I believe we are all hungry for truth, especially when living in such an uncertain world.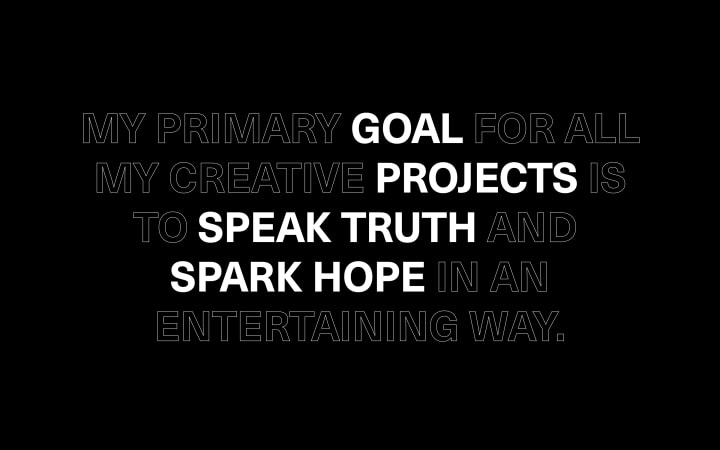 Even if the medium is a silly video, I want to give people the opportunity to laugh and know they are not alone. I want people to know there is hope and purpose for their life.
Long-term, my goal is to write and act in my own series and movies. Also, I have a few books I want to finish and publish!
On What She Likes to Write About:
Vocal has helped me expand my writing. Because of this platform, I have been consistently writing and publishing my stories. Challenges have indeed challenged my creativity and caused me to write about subjects I might not have written about before. I like that Vocal is another avenue for me to share my YouTube and TikTok videos.
In addition, Vocal gives me the opportunity to explain the thought process behind my films and scripts.
My writing has a lot of variety. I have written fictional stories, poetry, recipes, scripts, reflection pieces, lyrics, and comedic articles. What I write about depends on the season of life I'm in and what I am currently experiencing.
To me, creativity is like a giant machine. All of my writings work together to inspire each other. A poem might inspire a short story, and a comedic sketch might inspire a song! It's fun to see it all morph together.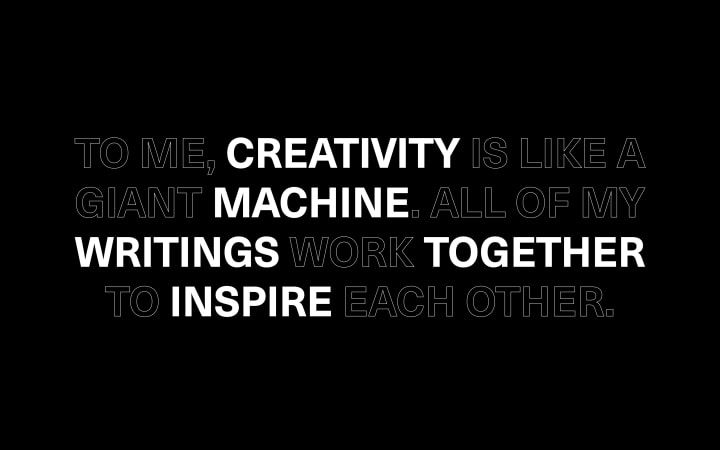 On Vocal and Cross-Platform Growth:
I don't think one needs a niche to succeed on Vocal. Because Vocal has many communities on its platform and the challenges are always on different subjects, my writing has expanded. It has also been cool to see readers from Vocal support me on my YouTube channel and other social media pages.
The more stories I publish, the more I realize that people appreciate honesty. The more vulnerable I am when I write, the more people can connect.
For example, in my comedic writing, when the sketch is close to something I've actually experienced, it becomes funnier because people can relate. I love when people comment on my videos and writings, "This happened to me!" I believe we as humans encounter similar embarrassing and hard situations.
I enjoy creating pieces with which people can identify. I used to use more generalizations in my writings because it can be scary to feel exposed. But as I become more bare in my writings and share more personal experiences, the stories are better received!
On Who/What Inspires Her to Create:
My inspiration changes a lot. Sometimes I need to be around people or travel to a new city and get filled up with experiences. Other times I need to be alone and sort out my thoughts. I enjoy my musing time.
Somedays I feel like creating, but a lot of times I don't. Usually, and ironically, my best artistic work comes out of a time when I wasn't "inspired" to create, but I sat down and made myself do it anyway. Inspiration is like a fickle friend. I've learned to not rely on it. That being said, a good cup of coffee and the right music always helps attract inspiration.
My family inspires me to create every day. My sisters and brothers-in-law are constantly sending me their new creative projects, books they are reading, and information they are learning. My mother is a talented poet and her art motivates me to continue to write! I'm inspired by all types of people — by anyone who is stepping out of their personal comfort zone in order to create.
On Music and Writing:
Music definitely influences my writings. All my creative projects influence each other. I especially learned this a few years ago when I stepped out of my comfort zone in music and began playing piano or singing in public (I was so scared).
When I did this, my writing and acting improved exponentially. I overcame fear in one area and it rippled over into other areas. I realized that if I can play music in public, I can write a vulnerable story. As mentioned before, growth in one creative area sparks growth in all areas.
I do my best thinking when I am playing piano. As my fingers play, my mind is allowed to wander and it is really therapeutic!
On Her Mission in Life:
"That is your goal of goals right? To further help people? So, don't get so caught up in the action and motion of accomplishing goals that you forget the true mission of your life: to help people."

Natalie Spack
Life would be boring and without purpose if it didn't involve helping people. My best days occur when I start thinking less about myself and more about other people. It's easy to get so caught up in daily life and being productive that we rush through meaningful moments and opportunities to connect with people.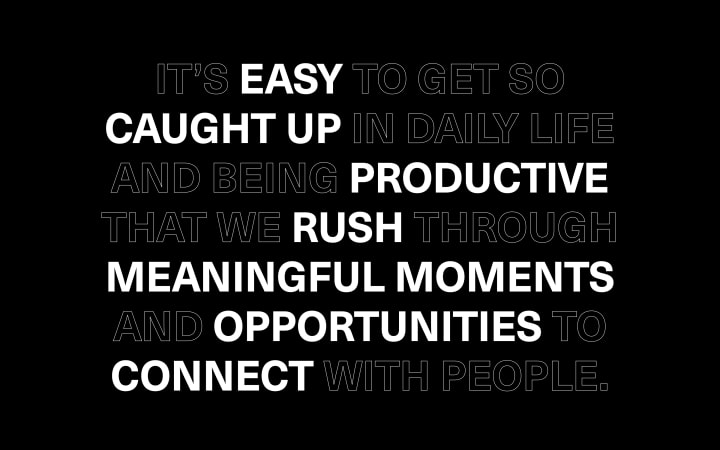 The craziness of 2020 taught me to slow down enough to be able to have a deep conversation with someone. I realized that if I do nothing "productive" in my day (like finishing a project) but I have a conversation with someone that encourages them, then I will have actually done the very best with my day.
Now, I try to purposely incorporate these moments into my day, such as asking a stranger how they are doing (and really looking them in the eye) or buying them a cup of coffee. It's easy to get overwhelmed when it comes to helping people. Impacting others can be as simple as showing love to our co-worker or smiling at the cashier. It can be a part of our everyday lives. I never want to forget that because I'm too "busy." The same goes with my writings. The act of writing brings me joy but I receive the greatest joy when my stories benefit someone or when I hear that one of my videos made somebody laugh.
On How Becoming a Vocal Creator Has Helped Her Develop Her Online Presence:
Becoming a Vocal Creator has helped my collective online presence (Youtube, TikTok and Instagram). It has given me a platform to be able to share my fictional stories, poetry, and articles that before were just in my notebook.
It has given me more content for my other platforms (I love taking quotes from my Vocal stories and sharing them as posts to my other social media pages). Vocal has also given me the opportunity to turn my short videos into long-form stories.
Join Natalie and Over 20,000 Other Creators and Become a Vocal+ Member Today
On What's Keeping Her Sane During These Crazy Times:
I have realized now more than ever how important human connection is.
This period of extended isolation has deepened my compassion toward people who feel alone and has increased my passion to bring joy and hope to the world. Showing the human experience through one of my creative mediums is now more important than ever.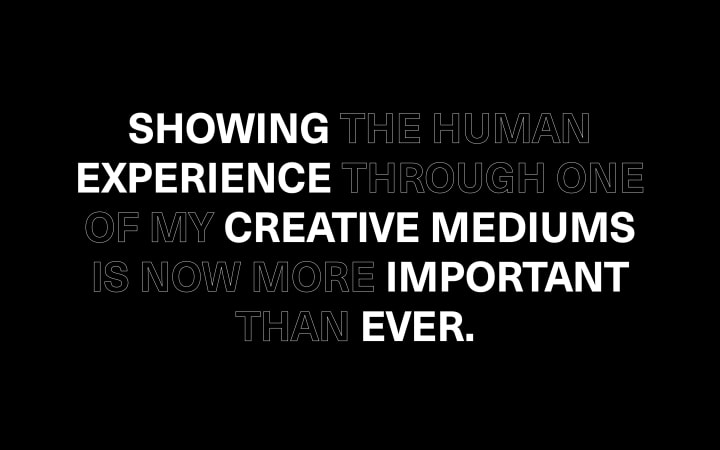 On Her Favorite Story She's Published on Vocal:
It's hard to pick a favorite! Every story is my favorite at the time of its publishing because it represents who I am at that moment. As I grow in life, my writings grow, so it's cool to look back at older writings and read where I was, mentally, during that season of life.
I really like my story "Sisterhood of the Traveling Cookies," because I used a lighthearted cookie recipe as a metaphor to represent the seasons of life in my family: from the highs (babies being born) to the lows (my dad passing away).
I'm also excited about one of my newer stories, "Angie" because of its process. It was one of those rare moments when I wrote it all in one sitting and then happened to stumble upon lyrics ("Angie" by The Rolling Stones) that perfectly went along with the story I was telling. It was a cool creative moment where things just worked out.
Don't think about it—first thing that comes to mind:
What is one thing you couldn't live without?
My creative notebook
Favorite Musical Artist at the moment?
Nina Simone, and I've recently been getting into 80s music — I had no idea what I was missing!
Favorite Movies of All Time?
"Marty" (1955);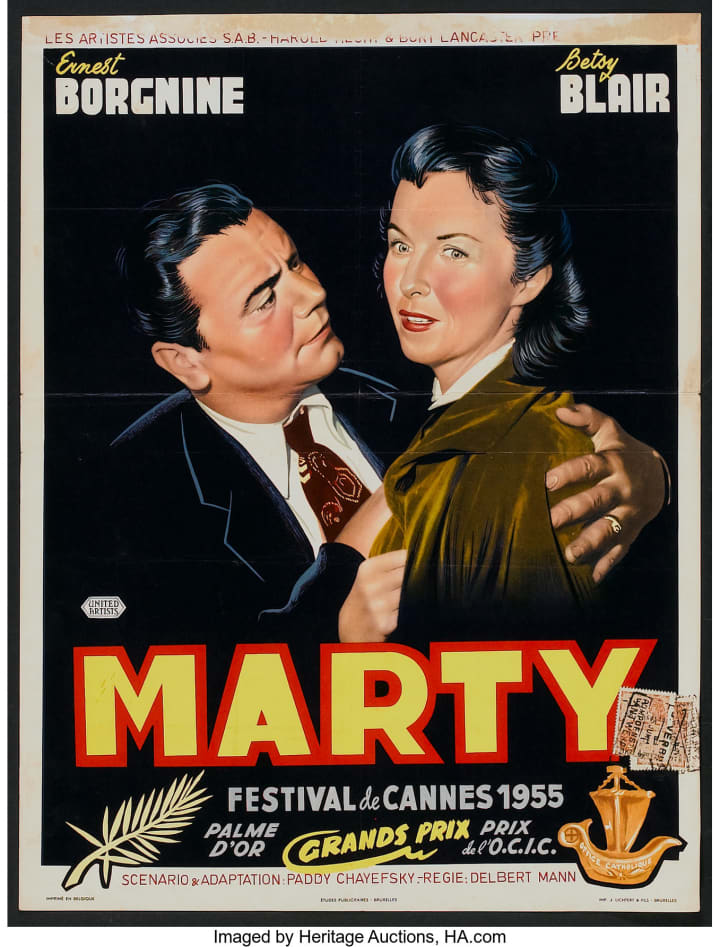 "It's a Wonderful Life" (1946);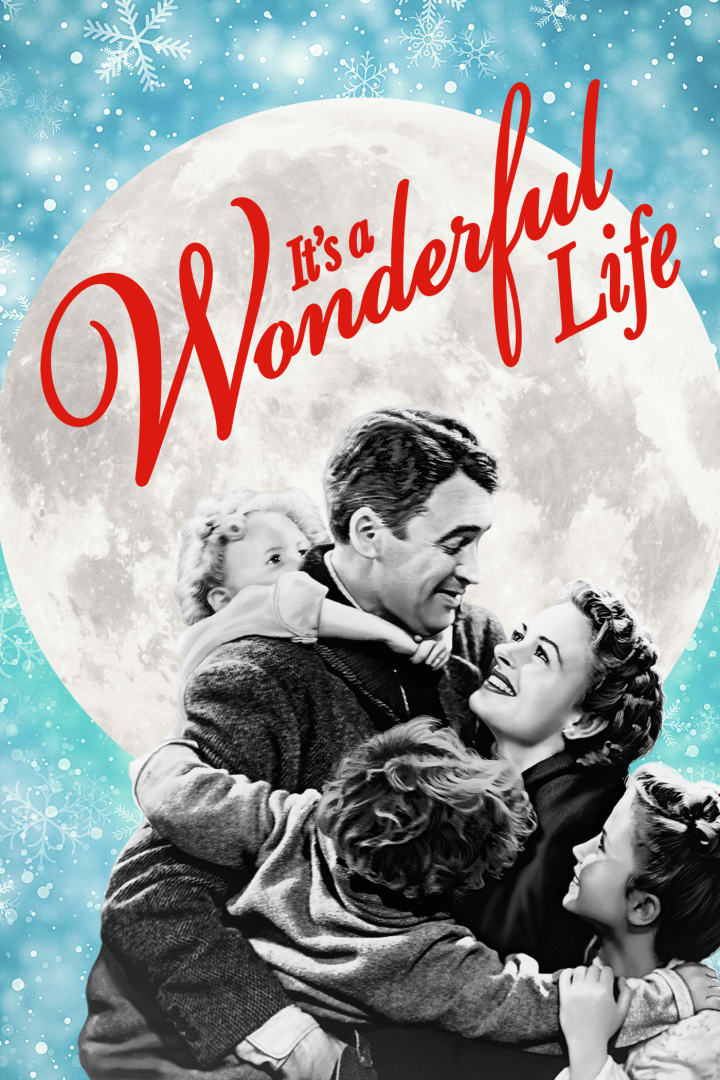 and, "About Time" (2013).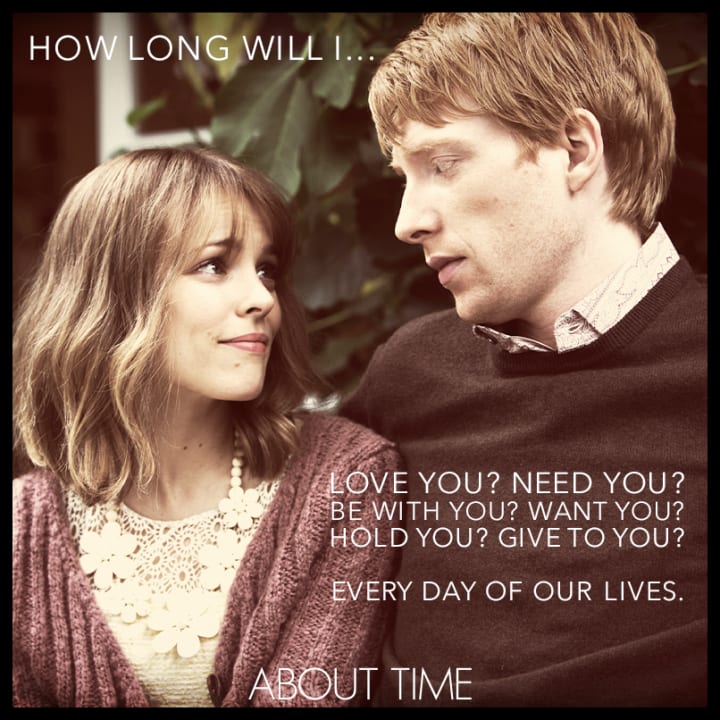 I like movies that help us to realize the significance and impact of our everyday lives on others.
Cats or dogs?
Dogs :)
Favorite travel destination?
South of France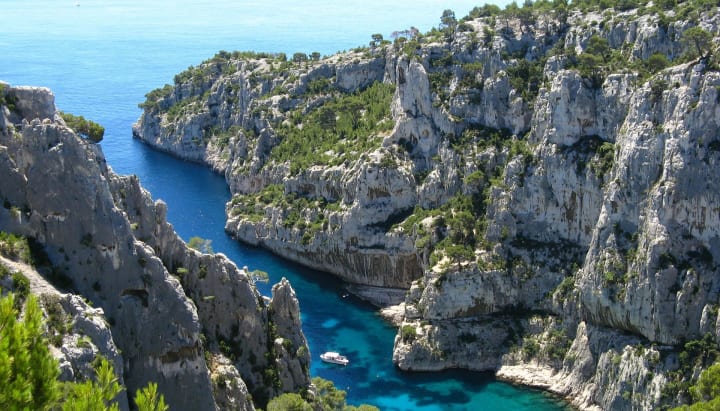 Day or Night?
Morning
Favorite local restaurant?
In St. Louis—The Smokehouse Market
In Los Angeles—Mi Ranchito Taqueria (a delicious foodtruck in Sylmar).
What's your go-to late night snack?
Healthy—Apple and Sparkling water
Unhealthy—Andy's Frozen Custard
What are you currently binge watching?
The Mindy Project and Cobra Kai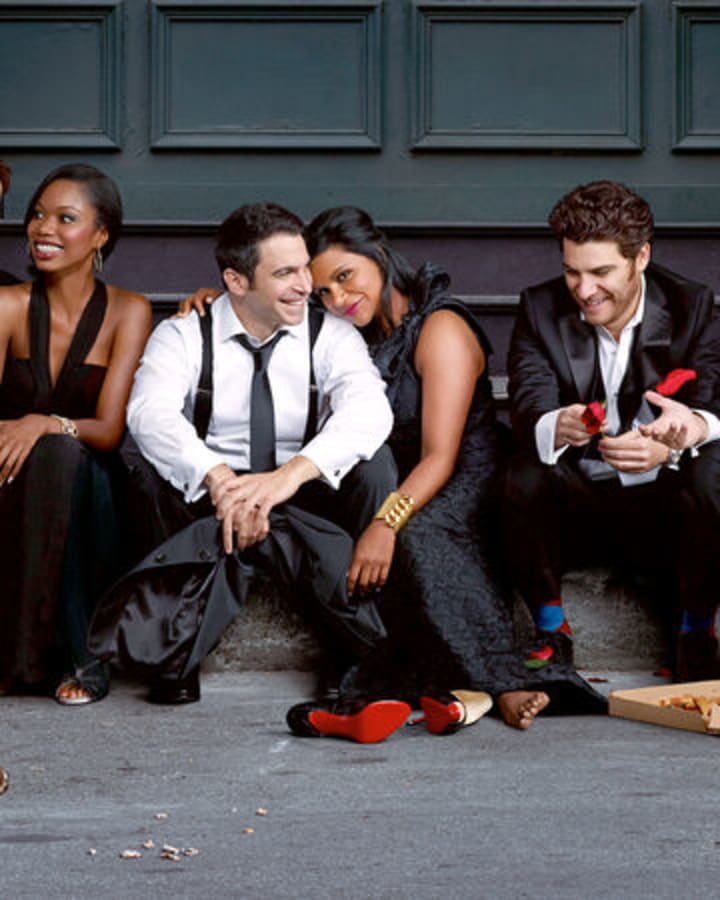 What are you currently reading?
I always have multiple books I'm reading at once (different genres)! I just finished a biography on Teddy Roosevelt, "Mornings on Horseback."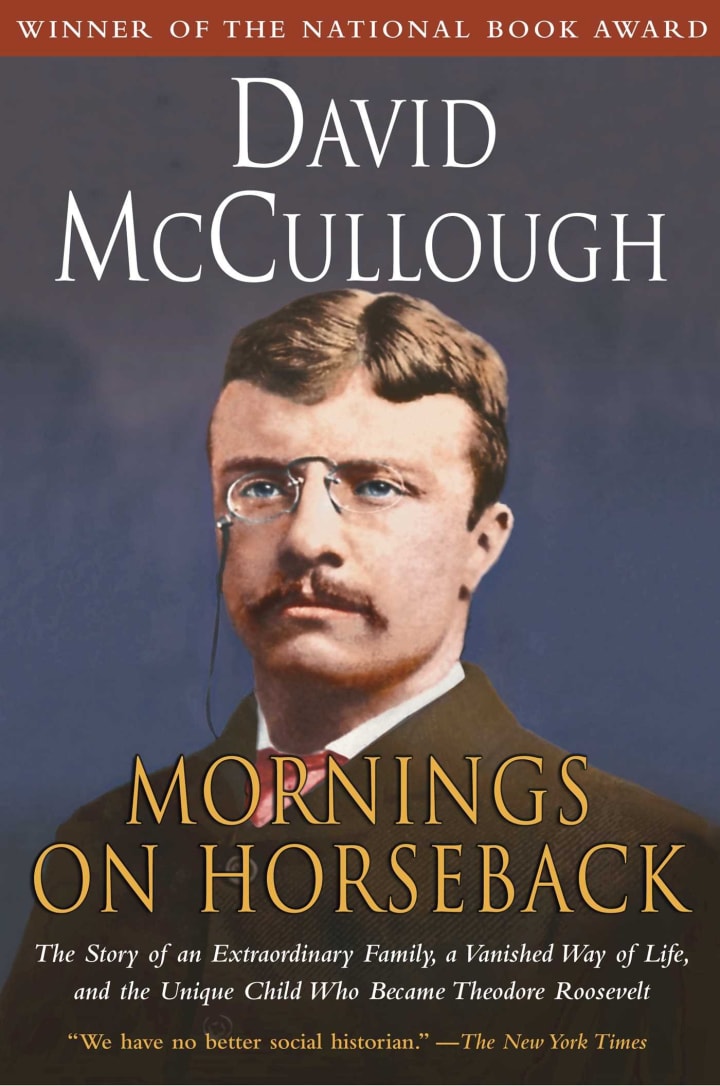 I'm currently reading The Charisma Myth (a great self-help book);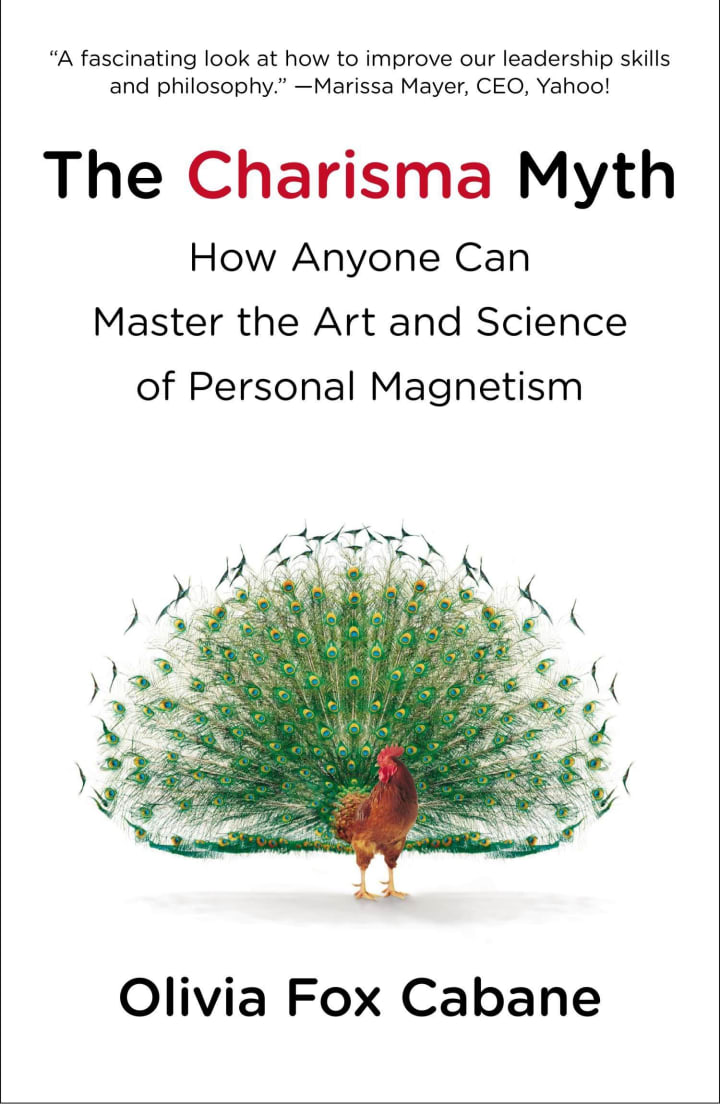 Munich Signature (a World War II fiction that is very eye-opening about the steps that led to WW2);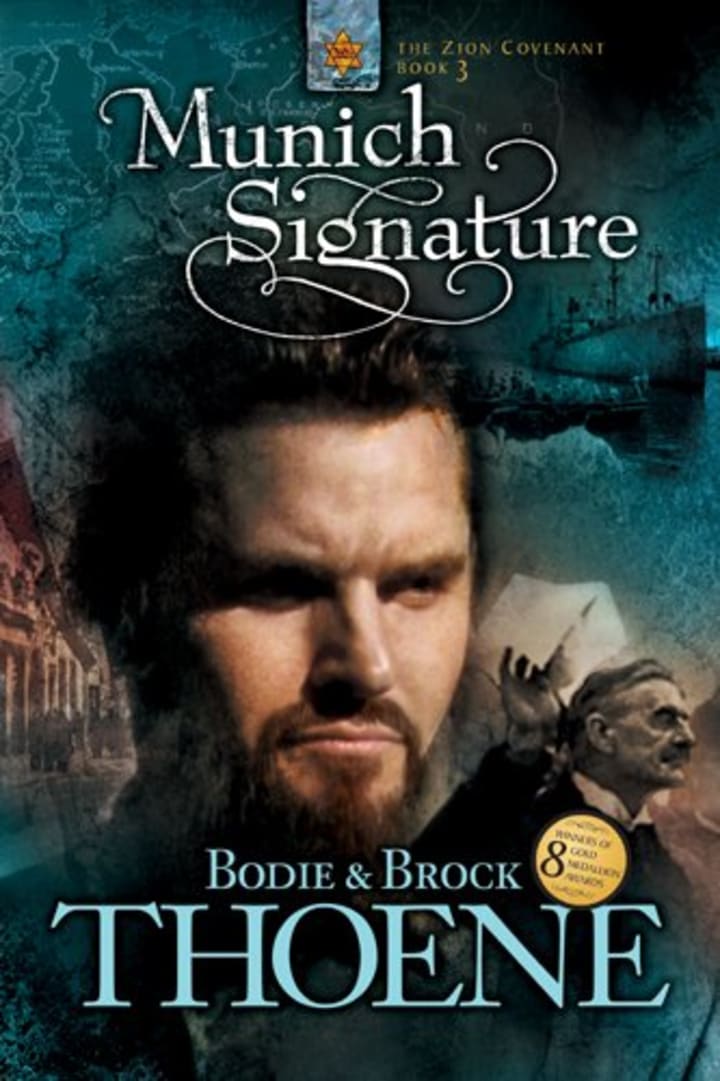 The Artist's Way (I'm always reading this book; it's so important for any artist to read and re-read);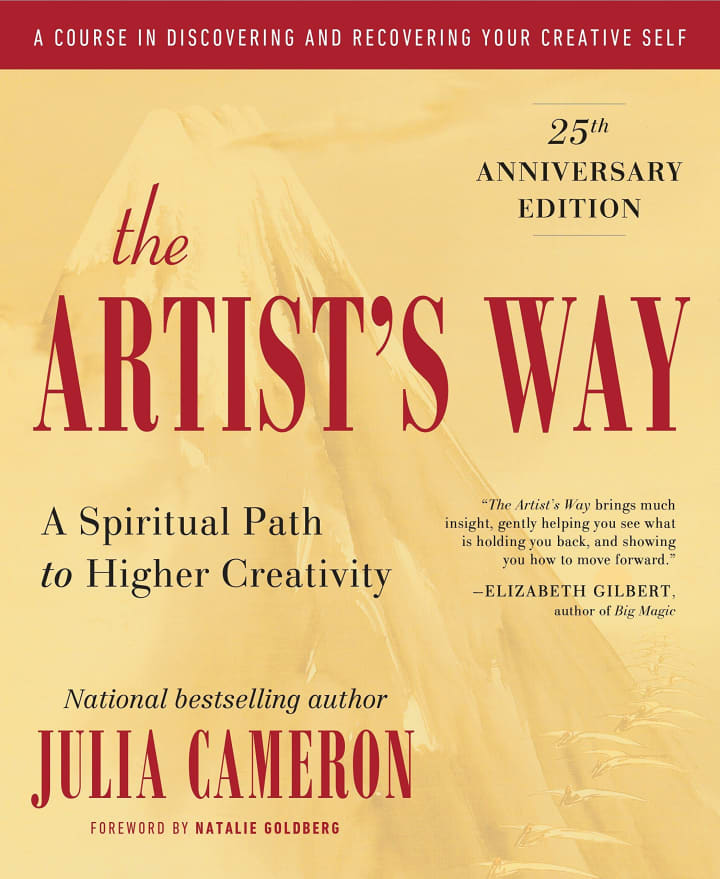 and, "High Performance Habits" (an awesome book about how we approach our days and the joy we bring to life)!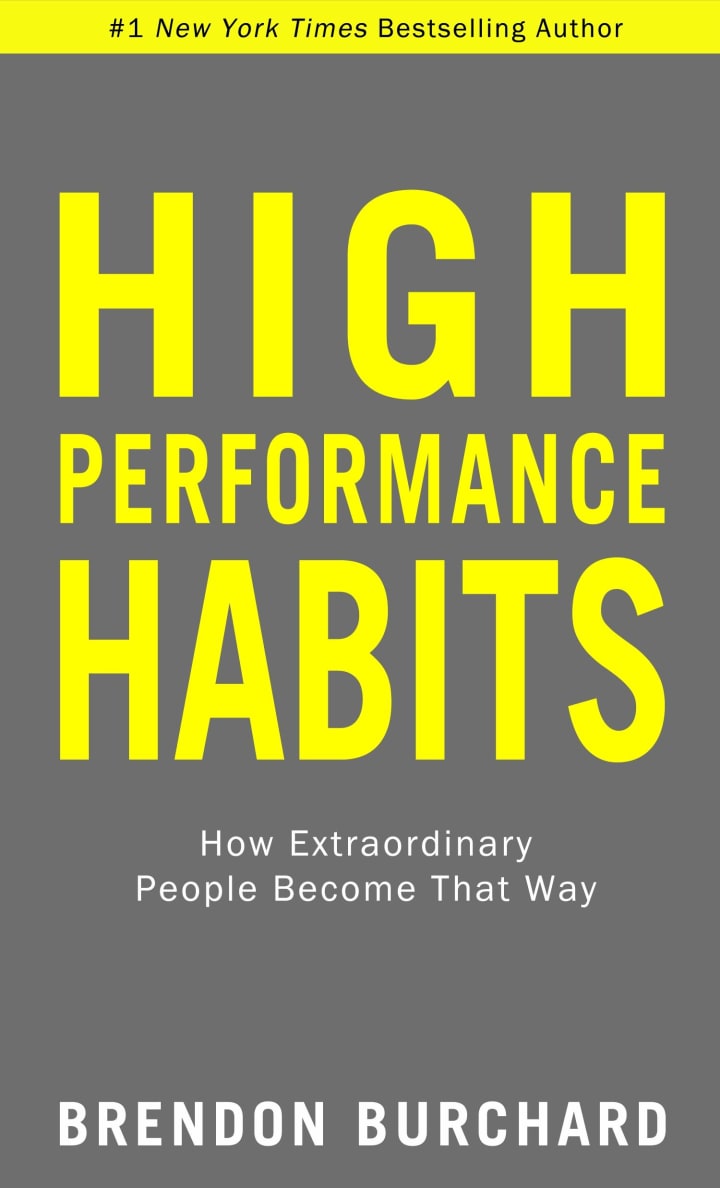 If you could speak a new language, what would it be and why?
I speak some French but I want to become more fluent and would love to learn all the romantic languages because they are so beautiful (and once you already know one it's easier to learn the others)! Next up: Italian!
Favorite story you read on Vocal by another creator?
"$4.27" by Pryia Maddison Blunt.
This story hooked me from the very first line. The way she describes a mother's love and fight for her child is so beautiful. It's heartbreaking when the mother cannot pay for the meal at the diner (there were seasons in my life when I couldn't cover the bill at a restaurant and Pryia articulated this feeling painfully well).
Closing
Thanks for talking with us, Natalie. Your positivity radiates off the page! Likewise, we love how approachable and calming your writing style is—always alluding to the fact that 'everything is going to be alright'.
Your warm-hearted content coupled with your hilarious sketch comedy videos make you one dynamite creator. We're so happy that you found a home on Vocal, and we can't wait to see what you publish next.
If you love Natalie's work as much as we do, be sure to keep up with her here on Vocal and on Instagram, YouTube, and TikTok.
Thanks again, Natalie!
About the Creator
Vocal Spotlight aims to highlight standout creators who are changing the world one story at a time. We're getting to know the storytellers who inspire us the most, and we can't wait for you to meet them.
Reader insights
Be the first to share your insights about this piece.
Add your insights