Celebrating 20,000 Vocal+ Member Milestone
How Vocal+ has grown from a few hundred founding members to over 20,000 today, and why it matters.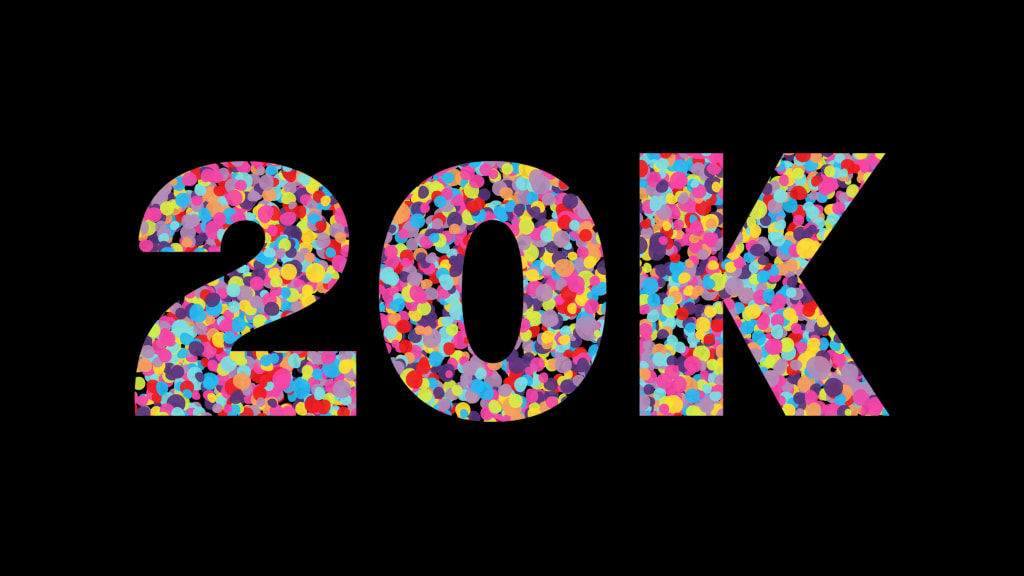 There are moments in our business, in every business, when the company hits a new stride, a tipping point that can feel akin to the g-force felt when you hit the accelerator in a fast car.
The last three months at Creatd (Nasdaq: CRTD) have been marked by a powerful sprint forward. Creatd and our Vocal platform have hit numerous key milestones in a relatively short time frame. As Creatd's founder and CEO, it is tremendously validating to see our flagship product increasingly recognized as a solution for the problems faced by the creative community. I am proud of our team's hard work in bringing that to fruition.
Today marks another important step in our company's strategic roadmap and commitment to transparency, most recently demonstrated by the addition of community metrics in Vocal's latest design update. Since the inception of the Vocal+ membership model over a year ago, my partner Justin and I have looked forward to the day when we could begin sharing publicly the metrics that we obsess over behind the scenes. Starting today, audiences are able to keep track of the total Vocal+ members.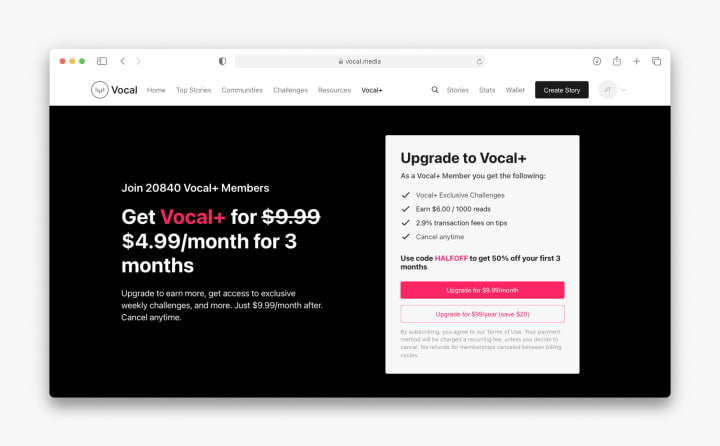 It is a powerful moment to tell the world we are 20,000 Vocal+ creators strong. In fact, at the time this story was published, the number was 23,200 Vocal+ members. It is a powerful thing to say we are committed to each and every one of them. But it is even more important to have the goods to back it up.
Who We Are
We are often asked, "who are Vocal's competitors?" In reality, Vocal is not in direct competition with any other creator platform. Instead, Vocal is designed to work in concert with these platforms, to be accretive to them rather than replace them. Still, for edification purposes, we find Reddit, Patreon, and Medium to be the most effective points of comparison.
• Reddit continues to inspire us with its community-driven ideology and an environment marked by a collective commitment to self-moderation.
• Patreon was the first to legitimize the opportunity that microtransactions present to enhance a creator's earning power and to foster greater engagement with their audience. We have long admired Patreon's mission to eliminate middlemen and reward creators directly from their audience.
• Like Vocal, Medium equips its creators with a technically intuitive editor and a mission to make the internet a more sustainable place for creators. Also like us, Medium recognizes the importance of a digital environment that is no longer reliant on traditional display advertising. That last fact is widely accepted, but still not fully reflected in many business models within the creator economy.
Brands and Challenges
As the Vocal+ community continues to grow in size and complexity, our team will continue sweetening the deal for our premium members. Since the beginning of this year alone, we have announced a number of new brand partnerships and creator Challenges, all of which aimed to enhance the access and earnings that members can expect upon upgrading to a premium Vocal+ membership.
In the last few months in particular, we have seen an increase in brands opting to initiate their partnerships with Vocal by supporting a Challenge, as seen in the recently-announced "If This, Then That" Challenge, supported by Decider.com, part of the New York Post Digital Network, owned by News Corp (Nasdaq: NWS, NWSA; ASX: NWS, NWSLV), and the "Little Black Book" Challenge, supported by Moleskine, among multiple others in development. This is exciting, though hardly a surprise; Challenges, after all, arguably represent the purest form of the flywheel effect at the center of what we call the Creatd Cycle.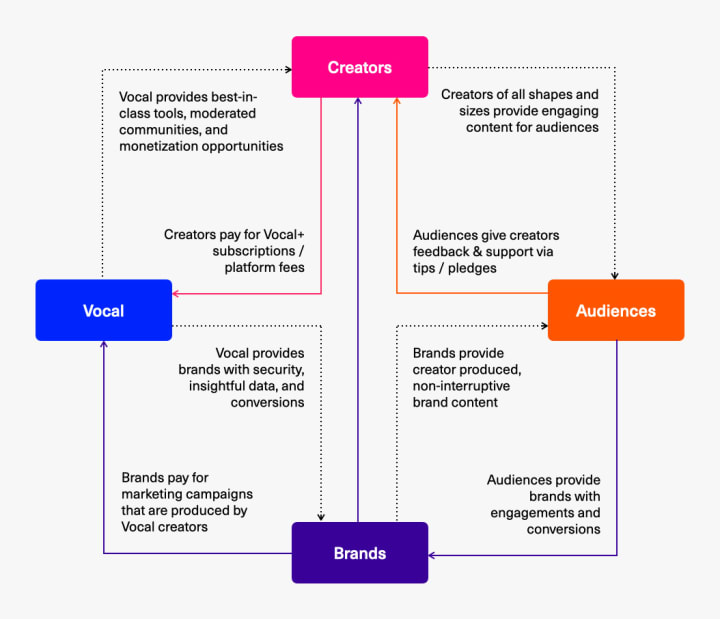 Through Vocal Challenges, brands are able to capture the hearts and minds of creators and, in turn, the attention of their audience. At the same time, the opportunity to participate in Challenges remains a crucial component in Vocal's own growth equation. As the popularity of Challenges continues to grow, we expect it to continue to accelerate the growth of Vocal+ memberships, and that of the platform as a whole.
I have previously projected that we would reach 100,000 Vocal+ creators on our platform before year end 2021. Today, that vision seems clearer than ever. Until then, there are a number of exciting new initiatives coming up that we look forward to keeping our community informed about in the coming weeks and months; in addition to our 10-K filing and earnings call, the dates of which are to be announced shortly, stay tuned for updates on new brand collaborations currently in the works, Vocal product updates and new communities, as well as the first installment of Creatd's upcoming newsletter.
As always, we are grateful for the endless support from our creator and investor community and we are looking forward to continuing to grow alongside you all.