Creator Spotlight: Marcel Grabowiecki
"Once you accept that there will always be a million different opinions on the same piece of work, you will enjoy anything you do way more." -Marcel Grabowiecki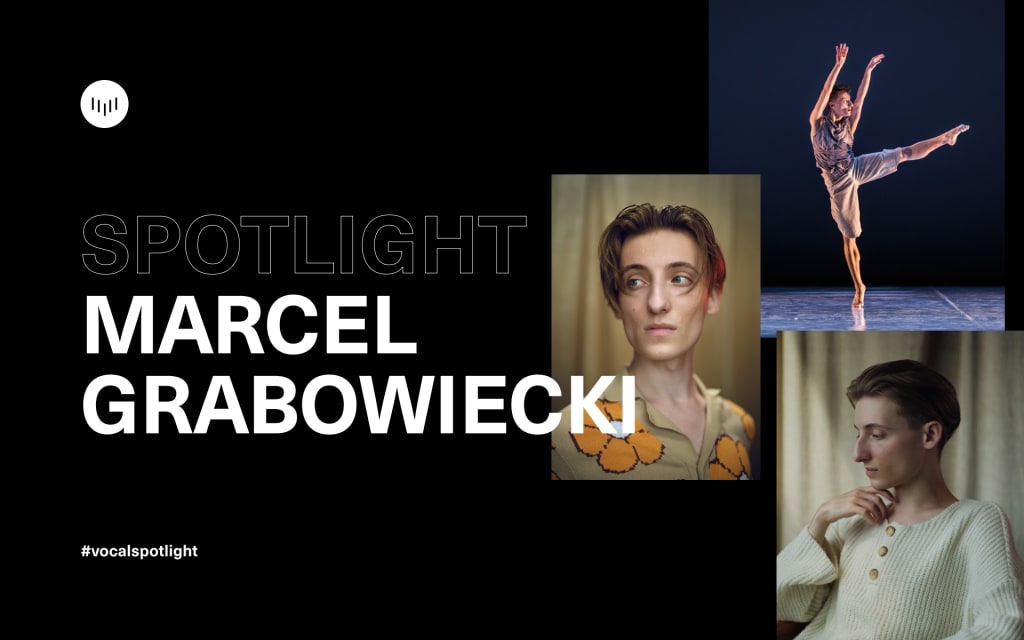 Marcel Grabowiecki is an extraordinarily passionate and driven writer, actor, producer, and director based out of London, UK. We'd say he's an up-and-coming talent, but Marcel's accolades suggest that he already came, went, and has solidified himself as a legitimate player in film and entertainment.
The multi-talented creator has kept busy throughout the past few years, contributing all tenets of his artistry to films and short films alike. His short film, What I Can't Tell You (2020), marked his directorial debut and garnered him international recognition. While it's not yet released publicly, Marcel offers an exclusive opportunity to view his award-winning short later on in this very interview! Read on to learn how you can be one of the first to enjoy Marcel's latest work.
Not to be overshadowed by his success in film, Marcel is an exceptional writer and has made some noise in the Vocal community. Having won or placed in four Vocal+ challenges to date, Marcel's author page is decorated with badges and personal stories on fashion, family, entertainment, and positivity.
We're ecstatic that Marcel found a home here on Vocal—and we're honored to feature him in this #VocalSpotlight! Marcel Grabowiecki, everyone.
On His Background, Childhood, and Acting:
Well, hi, I'm Marcel. Currently living and working in London, UK but born and raised in Gdańsk, Poland, which is probably not as exciting as LA or Barcelona but at least not cliché either. I trained as a professional dancer in State Ballet School in Gdańsk for nine years (2009-2018).
My childhood was a bumpy ride but also the best foundation for my acting future. I always knew I wanted to become an actor instead, but I didn't have the funds for a performing arts school in England, and believe it or not, Poland doesn't have that sort of thing. So after graduating in 2018, I worked as a waiter for a year in my city, saving money to move to New York City to study acting. Life happened in between, which involves a story of me ugly crying in front of the embassy. But long story short, I moved to London, UK instead, and I started training professionally as an actor at the Actors Door Studio in 2019.
I am currently in my final months of training at the Actors Door Studio. In the past two years, I managed to get my first agent, audition for one of my favorite shows, co-write a TV series drama pilot, make my debut short film, and hey, I even wrote a few pieces for Vocal in the meantime. I am excited to see what the future brings.
On His Growth as a Writer:
I always enjoyed writing. Even as a kid, I'd have this notebook where I'd write scripts and stories (not great ones for sure, but the passion was there from an early age!)
I think my writing breakthrough moment was when I wrote the piece: "How To Make an Award-Winning Short Film From Scratch?" It was the first time I got a top story on Vocal, and I feel like it really boosted my writing confidence. Fair enough, I was writing about something that I feel super passionate about. Shortly after that, I wrote "The Odd Phenomenon of Micro Handbags," which won 1st place in the So 2020 challenge. That was probably the most unexpected success of my life, but again, it encouraged me a lot, so thank you, guys!
I also get inspired by my dear friend Rosvita who's a Los Angeles-based writer and editor. We are currently writing a TV show together, with a pilot episode already done! She has over 30 years of experience and is exceptional at her job. She's my friend, but she's also a great teacher, and she made me fall in love with writing.
On Advice for Vocal Challenges:
I am trying to think of something not as cliché as just being yourself. I think we've all heard that enough already. There's something important to remember here:
You never know who reads your story and what does that person like. Someone might hate it, someone might love it. Someone may think it's super boring, another person might feel like it is the most fascinating piece they've ever read. Once you accept that there will always be a million different opinions on the same piece of work, you will enjoy anything you do way more and do it first and foremost for yourself.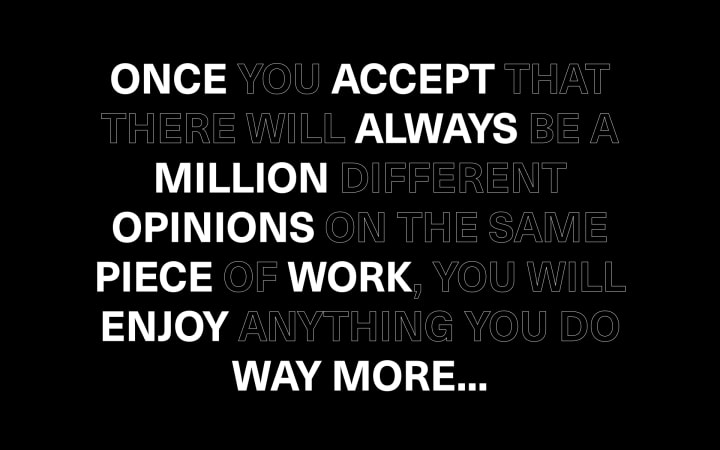 Okay, enough with the inspirational stuff. Here are some technical things that might help you win some challenges:
1. Don't be afraid of humor in your writing. Not everything needs to be so serious. Have some distance, and don't be scared to let yourself go with the form. It might not work with every piece (duh), but while you're writing try thinking of talking to your best friend or someone you feel very comfortable with. When you're comfortable with what you're writing, and it feels natural to you, it will feel the same way to a person who's reading your piece.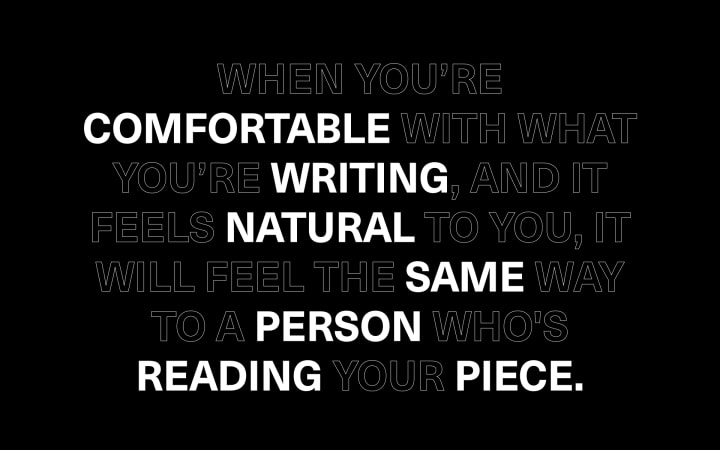 2. Be ORIGINAL. There are so many great writers on Vocal, and some of them really go the extra mile with the level of creativity, which almost always boosts them to the top! Think about how you can meet the Vocal prompt 100% but not take it too literally and too obviously.
3. Use pictures and other media (the more personal, the better) because even though the Unsplash images are beautiful and often very useful when you write about your beloved doggie, we want to see your doggie, not somebody else's pet from Unsplash.
4. Read stories of other creators.
5. Play around with the form, one of the challenges I won was for a piece that was an open letter even though there was no mention of that in the prompt, the other one I won was a list (again, no mention of a list in the prompt.) Take some risks!
6. When you have a great idea for a challenge, always get it done! I once wrote my submission an hour before the deadline at like 2 am. It ended up winning 3rd place. If you write something just to write it, with no spark, skip it and get some rest instead.
On His Goals in Writing:
My main writing goal is to finish writing the TV show I am currently working on with my friend, Rosvita. I have never felt so passionate about anything in my life. I know that once it's all written and ready, I will work tirelessly to have it produced! Mark my words.
Short-term writing goals, definitely writing more for Vocal, challenging myself with different styles, and improving my writing.
On His Award-Winning Short Film, "What I Can't Tell You":
Which of the awards your film received are you most proud of?
Probably 'Best Actor' awards at the Cyrus International Film Festival of Toronto and Phoenix Short Film Festival. These two were a huge surprise! Other than that, the Outstanding Achievement Award for 'Best Acting Duo' at the IndieX Film Festival, Los Angeles. I share it with my co-star and dear friend, Nina, who is incredible in the film and deserves all the awards in the world.
What was it like having multiple roles in a single project?
Hectic. I don't think I'd take on so many roles at once again. Stress level-wise, I was drained. But it was worth it after all!
As a director, actor, and writer, what was the biggest takeaway from that experience?
That when you're truly passionate about something, you will always find a way to do it.
Where can we view your short film?
I'm not sharing it publicly just yet, but if someone wants to see it, reach out to me, and I'll send you a private link :)
On His Goals in Film:
I want to act, act, and act. That's my main passion, and I can't wait to dive in. I want to work on films and series. A #1 long-term goal is to star in the TV show I'm writing.
On Dancing and Learning to Own Your Differences:
Looking back in time, I wish I owned my differences more. It's okay to feel like a misfit, to feel self-conscious or lost. There's nothing worse than being a grey wall and blending in with whatever comes your way. The social shock will always hit you when you least expect it. It's likely to be awkward, uncomfortable and might make you feel like a star of the cringe festival. But next time it happens, remember, we've all been there, and we will all be there again.
I learned to own my differences when I first started watching Glee as a teenager. That show forever changed me, and it motivated me in so many ways. Suddenly, in my mind, not belonging became the new belonging.
Modern dance classes are what kept me dancing all those years. Letting yourself go to the music I actually enjoyed, contemporary choreographies, and a completely different approach as opposed to ballet classes. There was and, for sure, still is a part of me that genuinely loves dancing, and I will forever deeply respect this profession. It takes a village.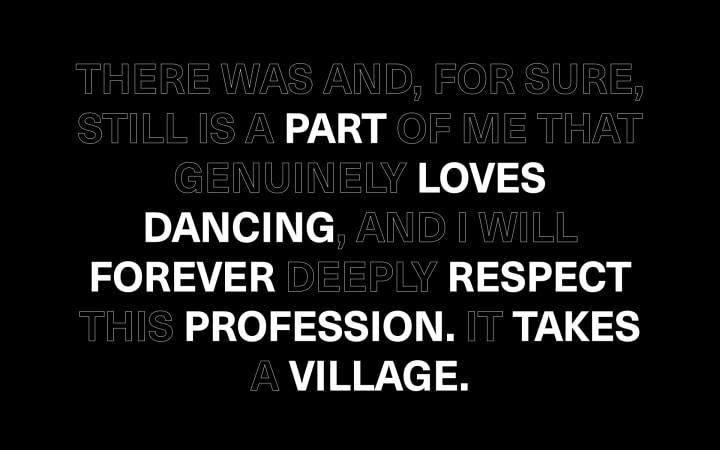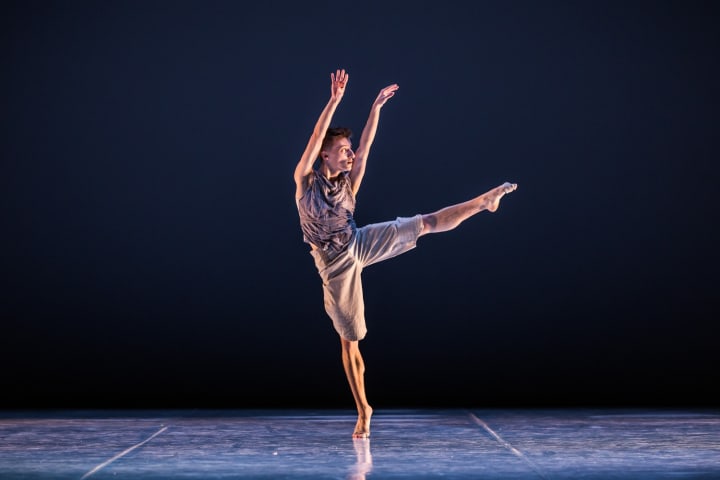 On Who Inspires Him to Create:
Besides my parents and friends, Meryl Streep, no doubt. I love her so much. I want to be her when I grow up.
On How Becoming a Vocal Creator Helped to Develop His Online Presence:
I love writing for Vocal. It's almost like having a blog that I've never had. I feel like I'm a part of a community of incredibly talented and humble people. Aside from writing, I also love reading other stories whenever I have time to do so. The challenges are so much fun too, and I still can't believe I even won some of them! I'm so grateful I joined the community and can't wait to see what's to come for the Vocal fam!
Join Marcel and Over 30,000 Other Creators and Become a Vocal+ Member Today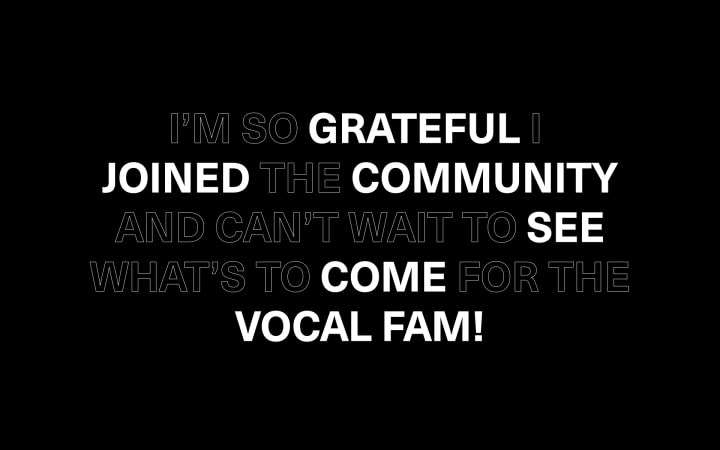 On His Favorite Story He's Published on Vocal:
"The Perks of Being a Vintage Flower," just because of how happy it made my mom. Writing-wise, "If Flick, then Pick."
Don't think about it—first thing that comes to mind:
What is one thing you couldn't live without?
Movies/series
Favorite Musical Artist at the moment?
The Neighbourhood has recently made a comeback on my playlist!
Favorite Song of All Time?
Roses (feat. ROZES) by The Chainsmokers. It reminds me of my 2016 summer in New York City—the best time of my life.
Favorite Movie of All Time?
It is the most stressful question you could ask me! Um, panic, um, Blue Jasmine?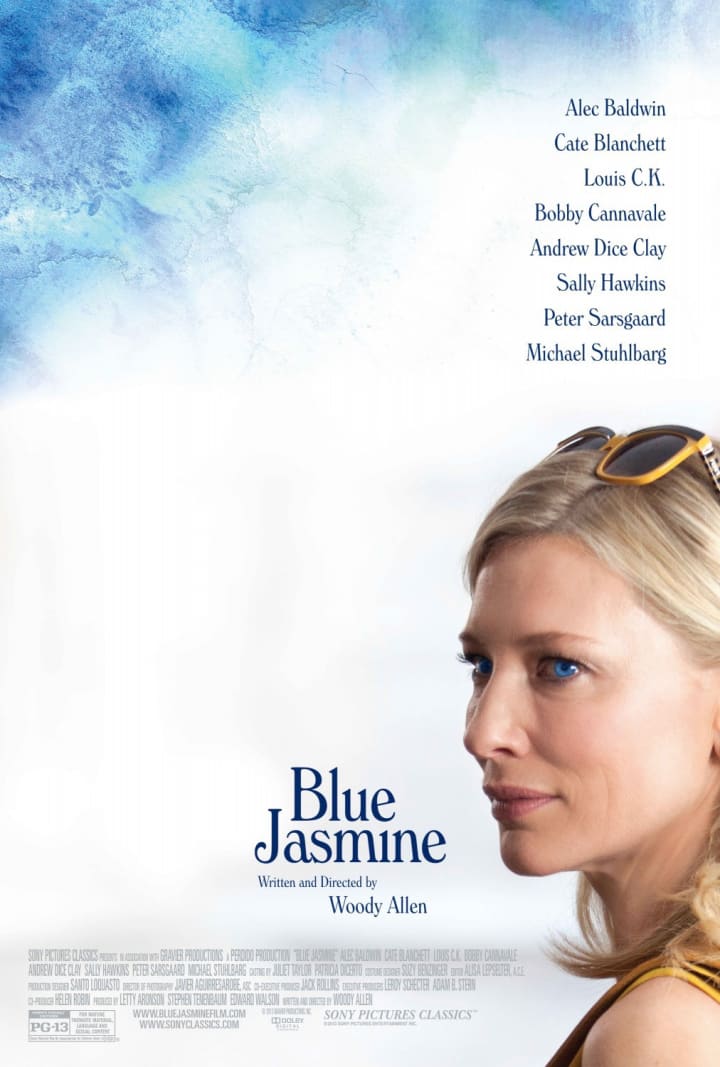 Let me mention at least 5 more though: Contact, The Shawshank Redemption, Prisoners, August Osage County, The Silence of the Lambs, Devil Wears Prada, Ratatouille. Oops… 7 more! It's all about the range.
Favorite Poet of All Time?
My dad
Favorite Director of All Time?
Denis Villeneuve, Steven Spielberg, Greta Gerwig, and honestly so many more!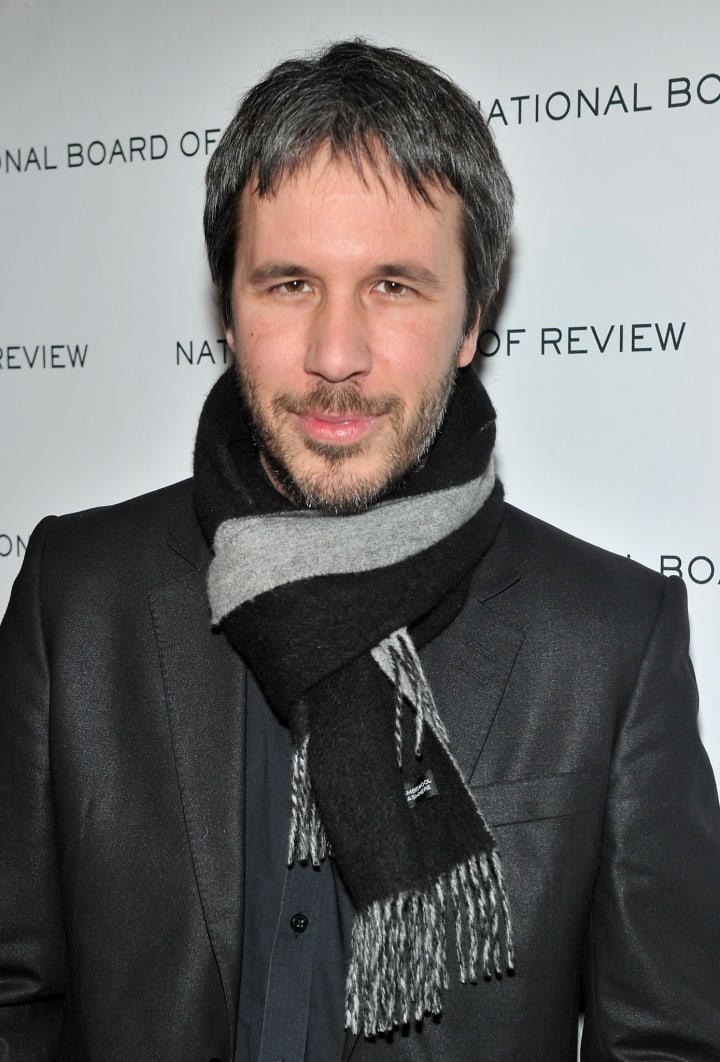 Favorite/Most Impactful Poem of All Time?
Any poem written by my Dad
Cats or dogs?
Doggies
Favorite travel destination?
New York City
Day or Night?
Both! (I'm so bad at these 'choose one only' questions, sorry)
Favorite local restaurant?
What's your go-to late night snack?
It's either a three course meal or nachos.
What are you currently binge watching?
I've just finished watching Dead to Me for the third time. Love this show! Can't wait for season 3.
What are you currently reading?
The Pillowman by Martin McDonagh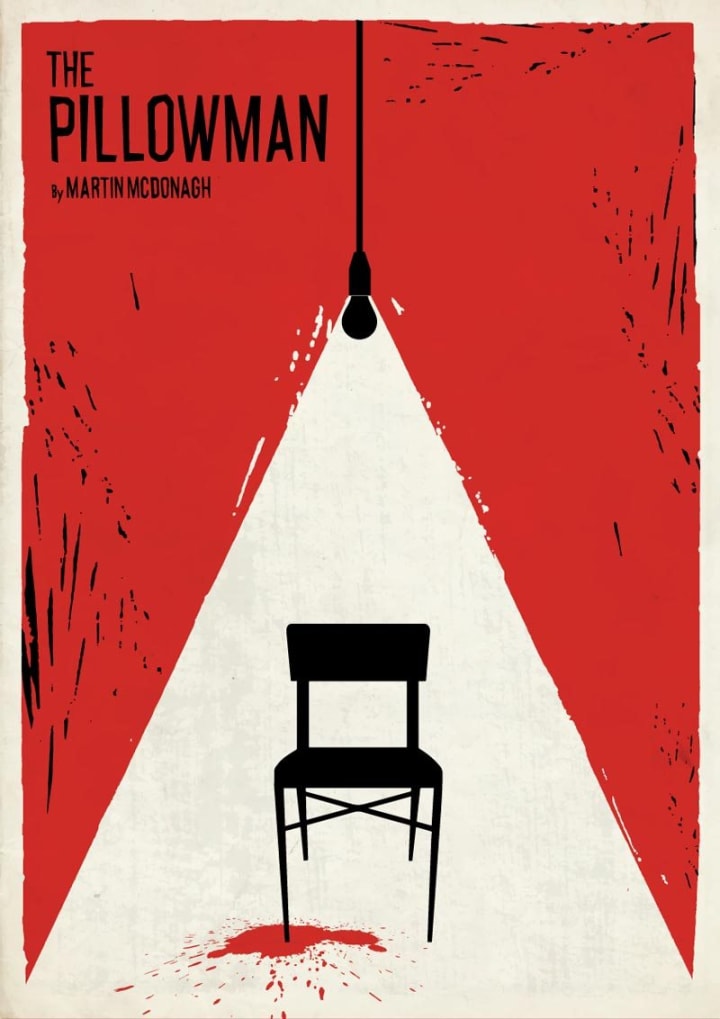 If you could speak a new language, what would it be and why?
I'd go for Spanish because there are so many great Spanish film/TV series productions recently!
Favorite story you read on Vocal by another Creator?
I am a big fan of many writers on Vocal. If I have to choose one story now, I go for "Shakespeare Was Right About The Stars" by Laquesha Bailey. I love reading her pieces and am always excited to see her post new work on Vocal Creators Lounge. I love when people are passionate about what they are doing! It is that extra spark that does all the magic.
Read more about Laquesha in her #VocalSpotlight:
Closing
Thanks for chatting with us, Marcel! You've got such a unique approach to challenge prompts and storytelling in general. Like, in "One Day at a Time, Gemini," when you write horoscope advice from the perspective of famous Gemini's such as Liam Neeson, Angelina Jolie, and Chris Evans... Brilliant! Plus, when you wrote a letter addressed to the products you've purchased online for the "Add to Cart" challenge, it blew our minds! Keep up the fantastic work!
If you love Marcel's work as much as we do, be sure to keep up with him here on Vocal and on Instagram! Not to mention, keep an eye out for news on the TV show he's writing (and potentially starring in).
Thanks again, Marcel!
spotlight
About the author
Vocal Spotlight aims to highlight standout creators who are changing the world one story at a time. We're getting to know the storytellers who inspire us the most, and we can't wait for you to meet them.
Reader insights
Be the first to share your insights about this piece.
Add your insights