To All the Online Purchases I've Made Before
Third place in Add to Cart Challenge
My deeply personal letters.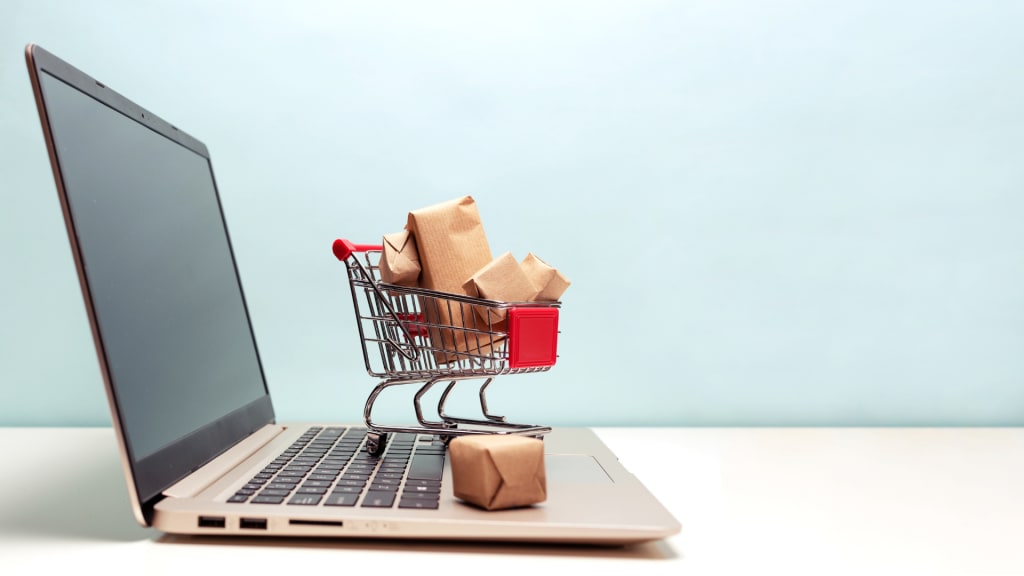 Picture by BogdanVj from Getty Images (Canva Pro)
Letter #1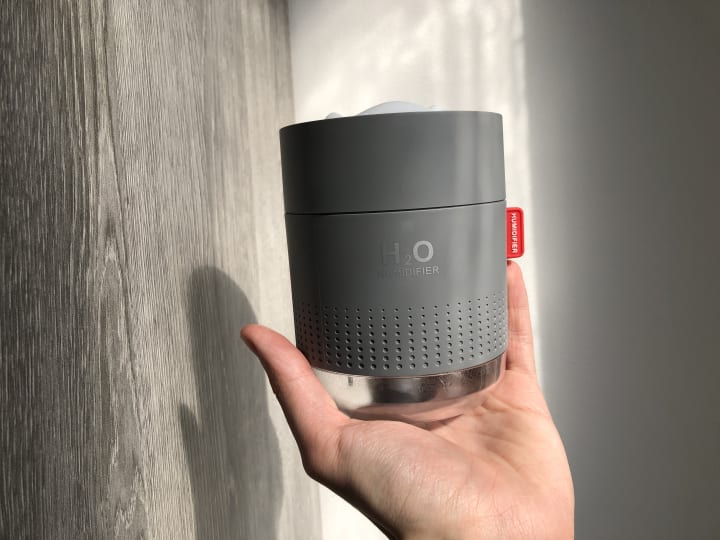 Dear Air Humidifier,
First of all, sorry for keeping you so dry.
What was I thinking? I live in the United Kingdom. It's one of the most humid countries in the world. It was so obvious it wouldn't work out between us. Yet, I gave it a shot.
You looked so good in that Instagram ad, beneficial and purchase worthy. So, I bought you.
It's been eight months now. How are you doing? Are you mad at me for only using you once? That lavender oil was just too intense. Also, I didn't really feel the need to use you, to be honest. It's not you, it's me.
Anyways, I hope you're doing well in the closet.
Yours truly,
Marcel x
P.S. I can't help but wonder why is your USB cable so short.
Letter #2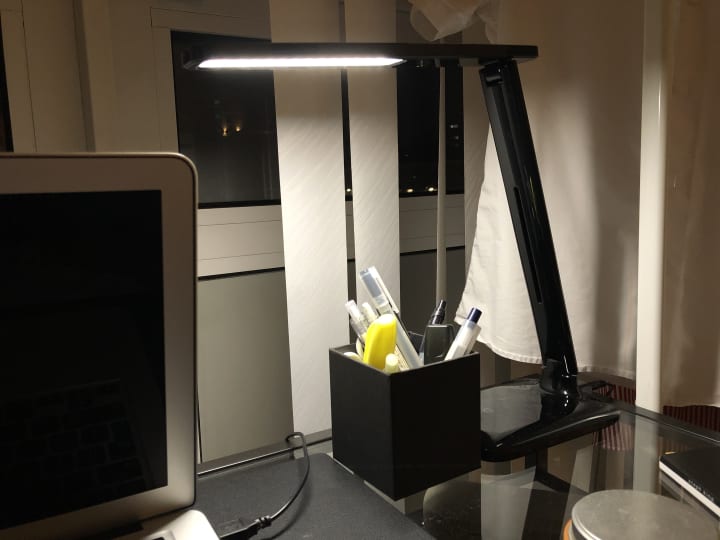 Hi LED Desk Lamp,
I have to say I was a little bit disappointed when I found out that you were not a battery-powered desk lamp. It's on me, though. I should probably start reading product descriptions.
We have known each other for a while now, so I feel like I can tell you a secret. When I first saw you, I thought I'd return you. I know, right? How rude of me. That Facebook ad was right. I really did need a desk lamp.
You shine bright like a diamond baby. Never change.
Respectfully yours,
Marcel x
P.S. I've only just found out that you can switch colors.
Letter #3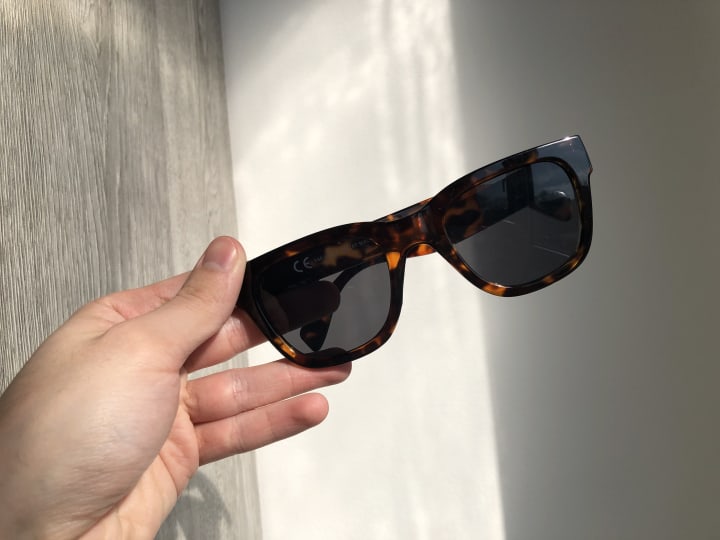 Hi there Sunglasses,
The sun is back in town! You must be so excited.
From all the online purchases I've made, you are by far one of my absolute favorites. I can't believe I got you on sale for like £10.
You make me feel like I'm wearing Yves Saint Laurent sunglasses. Weekday must be so proud of you.
When I'm wearing my face mask, a beanie, and you, I feel a certain level of anonymity that I always secretly desired.
I still don't know how Weekday ads manage to pop up on every single one of my social media feeds, but you remind me that it's all worth it.
You are fabulous,
Marcel x
P.S. In which bag are you? I can't find you anywhere.
Letter #4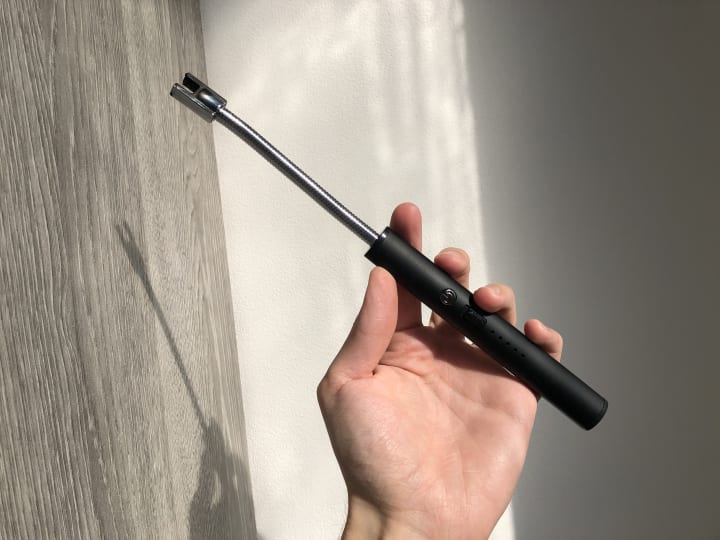 Dear Electric Lighter,
Do you need charging? Again?
My large Yankee Candles are grateful for your service, and so am I. When I first saw you on my Instagram feed, I thought, "Exactly what I need."
I feel so eco-friendly having you. I also don't have to burn myself anymore every time I try to light a big candle.
Were you a necessary purchase? No. Would I make it without you? It pains to say, but probably yes.
You are a storage box addition I don't regret, a fancy gadget that never disappoints.
See you soon,
Marcel x
P.S. Why do you need charging so often?
Letter #5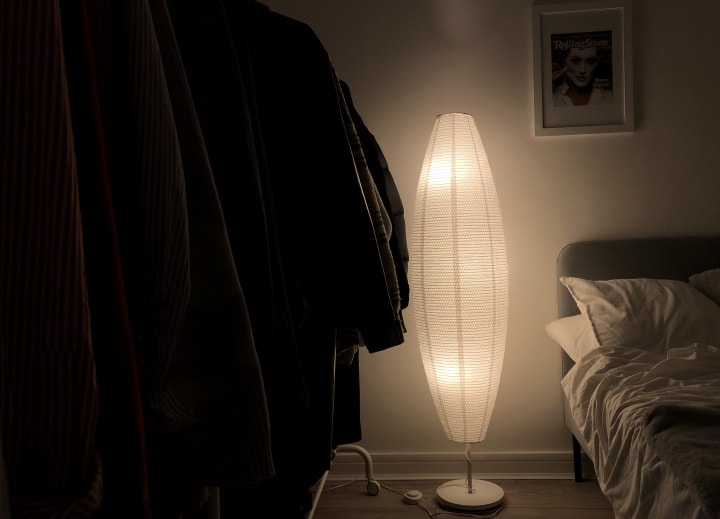 Dear Floor Lamp,
You really transformed my room, didn't you?
You have no idea what a struggle it was to get you. You were sold out in IKEA for months. But one day, I saw you on Facebook in an eBay ad. So, I ordered you from a lady up in Northern England.
You did not disappoint. Your warm light makes me feel at home, and it gives an extra glow to my framed magazine covers. Meryl Streep enjoys the evening spotlight you provide her.
You are so underrated in the IKEA community.
Yours truly,
Marcel x
P.S. I know that there's a dead mosquito inside of you. I'm working on it.
Letter #6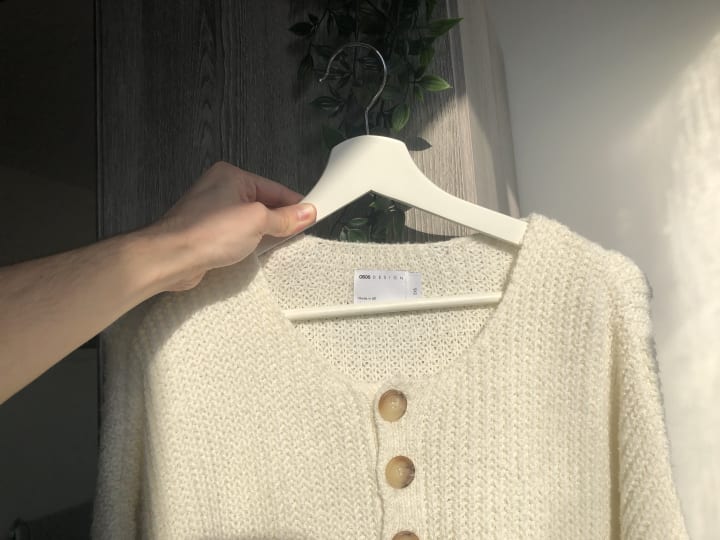 Dear Sweater,
How come you looked so good on that ASOS model and so bad on me? I know that it's an oversized fit, but why do I look like a potato sack?
Your softness fooled me and made me feel like it could work out between us. So, I kept you. But I have to say you looked so much better on that Instagram picture. Maybe you're just super photogenic.
I don't lose hope that we will rock an outfit together, though.
With love,
Marcel x
P.S. I might have to crop you.
Were all my online purchases well thought out? No. Did I ever fall for social media ads? Countless times. Am I guilty of adding up things I don't need to the cart? Yes. Oh, wait, I forgot where I was going with this.
You know, looking around my room and thinking of all the things I purchased online for the past year, whether because of the targeted ads or an influencer, I feel gratitude. I am genuinely grateful for all those online shopping moments, even the disappointing ones. They tend to bring you back to Earth pretty quickly.
P.S. Do you need a humidifier? I've got a spare one.
humor
Look at you doing what you once thought you couldn't do.
Actor / Writer
@marcelgrabowiecki on Instagram
Receive stories by Marcel Grabowiecki in

your feed