What Do You Need To Know About Invisalign Treatment Nowadays?
Dental Guide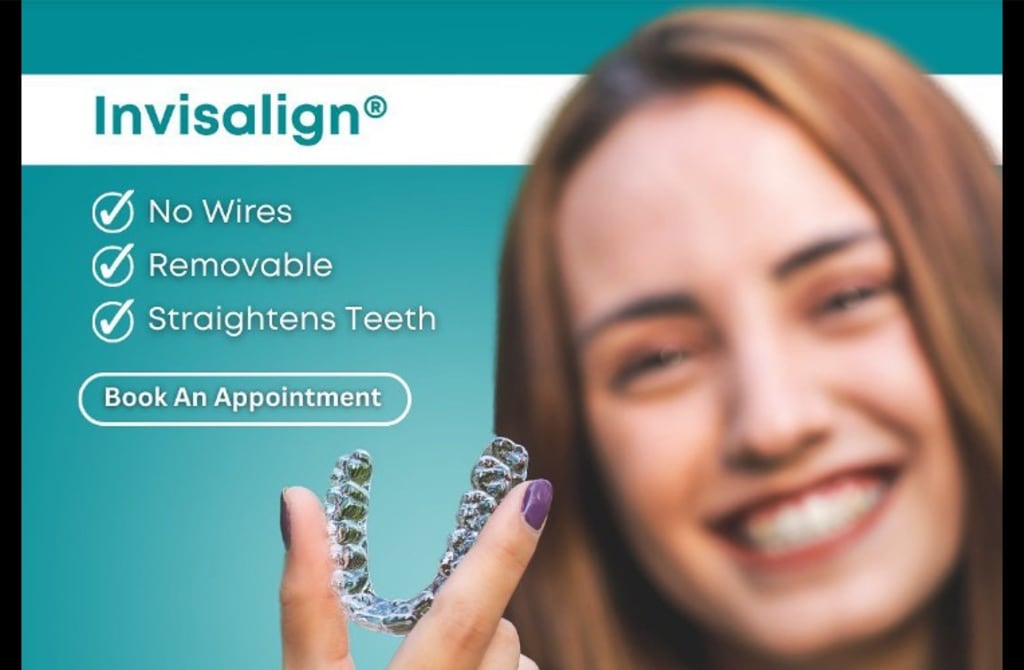 Invisalign treatment
Invisalign treatment is an innovative and increasingly popular orthodontic solution that allows patients to obtain a straighter smile without having to use traditional metal brackets and wires. The treatment utilizes a series of custom-made, clear plastic aligners that are worn for about two weeks at a time.
Each successive aligner gradually shifts the teeth into their desired positions until the patient achieves ideal results. Invisalign treatment is much less cumbersome than wired braces as the aligners can easily be taken out while eating and brushing.
They are definitely a great option for those who want a discreet look during their dental transformation. Plus, they are virtually invisible when worn!
What is the Latest Process of Invisalign Treatment?
The Invisalign process begins with a consultation. During this visit, the patient's orthodontist will assess their dental health and desired results. The patient's orthodontist will create an individualized treatment plan and discuss the process, timeline, and cost.
Once the patient has agreed to the treatment plan and provided consent, the orthodontist will take several 3D images of their teeth. After the images have been captured, the dentist will send the images to an Invisalign lab.
At the lab, technicians will use the images to create a personalized treatment plan. This treatment plan will include a specific sequence of Invisalign treatment for the patient as well as an indication of the expected movements of the patient's teeth.
At this stage, the patient's orthodontist will review the treatment plan and create a series of customized, nearly-invisible clear aligners. These aligners should be replaced every two weeks and should be worn for at least 22 hours each day.
The patient is encouraged to practice good oral hygiene habits, including brushing and flossing regularly.
Patients may also experience some discomfort or soreness during their treatment as their teeth gradually begin to shift.
Regular appointments with the patient's orthodontist will be necessary to ensure that the treatment is progressing as planned.
What are the Benefits of Invisalign Treatment?
Invisalign treatment has been particularly helpful in providing adults and teens with an effective, discreet alternative to traditional braces. Not only does Invisalign's clear design mean that you won't have to feel self-conscious about your appearance, but it also allows for easy cleaning and maintenance since the aligners are removable.
Additionally, Invisalign is generally much more comfortable than metal braces due to the custom fit of the trays used in each stage of treatment. And lastly, the shorter duration of Invisalign treatment compared to conventional braces helps ensure that you get straight teeth quickly, so your confidence will soar!
What are the Costs of Invisalign Treatment?
Patients who opt for Invisalign treatment are interested not only in the final outcome of a beautiful smile but also in the cost associated with this treatment.
Invisalign can cost between $2,000 and $8,000 in Canada, however, having dental insurance can considerably reduce your expenditures. Patient age is one factor that affects cost. On the other hand, their dentist's location, age, and experience also count when it comes to costs. The cost of Invisalign treatment varies significantly depending on a variety of factors, including the complexity of the specific case and the individual dentist's pricing.
The best way to know exactly how much Invisalign treatment will cost is to request a consultation with a dentist. During your appointment, the dentist will assess the complexity of your case and come up with an estimate for treatment costs. The price may also vary depending on if insurance covers the treatment.
Get Invisalign Treatment in Surrey from Triton Dental
If you're looking for a modern and effective way to straighten your teeth while keeping them healthy, Triton Dental in Surrey offers Invisalign treatment. What sets Invisalign apart is that the aligners used are completely transparent and removable, meaning nobody has to know you're getting them!
With regular dental visits for adjustments, a straighter smile is possible without the discomfort associated with metal braces. Furthermore, these visits are shorter than usual and don't require any sharp tools or wires!
We have experienced orthodontists who have helped many patients in getting beautiful smiles. Get started on the path to a healthier, more attractive smile today with Invisalign from Triton Dental.
Reader insights
Be the first to share your insights about this piece.
Add your insights