The Importance Of Early Dental Visits
Dental Clinic visits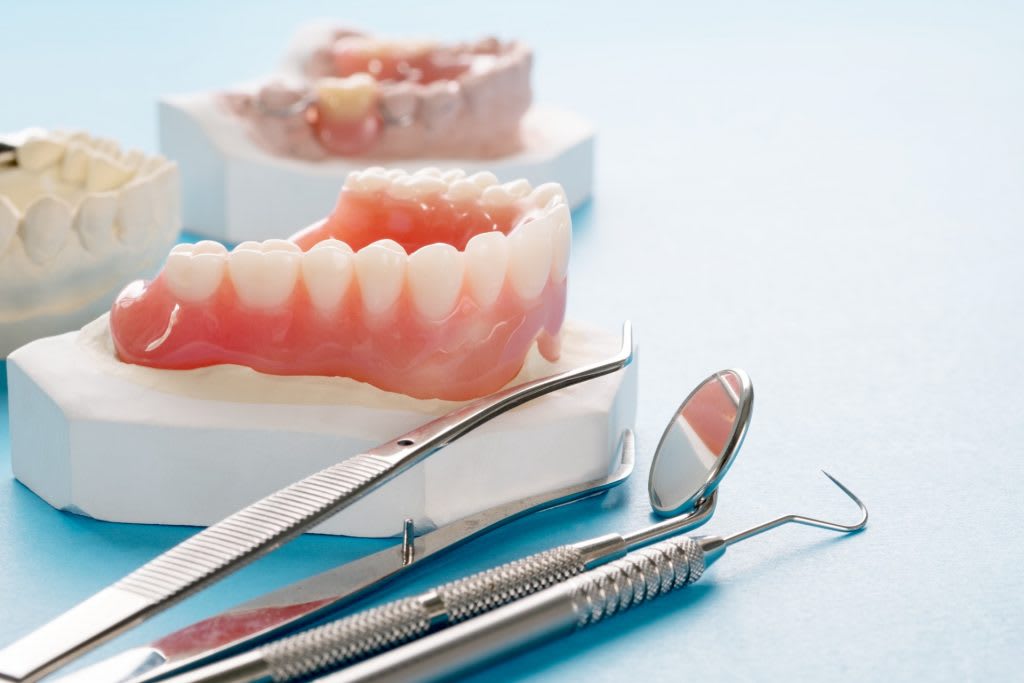 Dental health is an important part of overall health, and visiting the dentist regularly is key to preventing problems from arising in the first place. Early dental clinic visits are especially important as they help keep teeth and gums healthy and decay-free, as well as help prevent gum disease and other oral health issues.
Visiting the dentist for the first time can be overwhelming, especially for young children, but it is important to remember the importance of dental care and how it leads to happier, healthier smiles. The American Academy of Pediatric Dentistry (AAPD) recommends that a child visit the dentist at or shortly after the age of 1.
How important is the first dental visit
This first visit serves to make the patient and their parents or caregivers familiar with the dental clinic and can help ease any anxieties they may have when it comes to future visits. During this initial visit, the dentist can also assess the patient's oral health, offering preventive advice and helping to identify any potential problems, such as cavities, gum disease, or tooth decay.
Regular visits to the dentist for checkups are key for preventing dental problems. During these visits, the dentist checks for signs of cavities and decay and can offer advice on proper oral hygiene, including brushing and flossing habits. The dental clinic in surrey can also provide professional cleanings, which help remove plaque build-up and reduce the risk of cavities.
Importance of regular dental exams and checkups
Having regular dental exams can also be beneficial to overall health. Dental problems such as cavities and decaying teeth can have a negative effect on self-esteem and can sound the alarm for other potential issues.
For example, an oral exam can usually detect signs of oral cancer and may be able to detect underlying health conditions such as diabetes and heart disease.
Overall, early dental visits are an important part of maintaining good oral health and preventing problems from arising in the first place. These visits can help make patients more comfortable with the dentist and provide advice on proper hygiene and care.
Regular visits also help detect potential problems, such as cavities and gum disease, as well as detect signs of other underlying health issues. Therefore, early and regular dental clinic visits are necessary for maintaining oral health and overall well-being.
How to find a good dentist for a child's first dental visit
Having a child's first dental visit can be an intimidating experience for both parents and kids, but finding the right dentist can help make this introduction to dental care a positive and pleasant one. Finding a good dentist for a child's first dental visit can be as easy as following a few simple guidelines.
Check Specialization
The first step to finding a good dentist for a child's first dental visit is to do some research. Look for a dentist who is certified by the American Dental Association (ADA). It is also important to find a dentist who specializes in pediatric dentistry. Pediatric dentists are experienced in catering to the unique needs and emotions of young patients, and understand how to help children feel comfortable at the dentist's office.
Location
Finding a dentist who is conveniently located and offers convenient office hours can also be helpful when finding a good dentist for a child's first dental visit.
Reputation
It is also important to do a bit of online research. Checking online reviews, looking at the dentist's website, and reading testimonials can be valuable resources. Ask friends and family for recommendations, as well.
It is also beneficial to read up on the options available for children's dental care. Knowing what types of treatments, procedures, and preventative measures can help when selecting a dentist for a child's first dental visit.
Have a Consultation
Once you have gathered some information and narrowed your search down to a few potential dentists, it is important to have a consultation. Seeing if the office is child-friendly if the staff is friendly and knowledgeable and if the dentists have a good reputation in the community, can all help when making a decision.
Ultimately, finding a good dentist for a child's first dental visit is an important and necessary step to help ensure a positive introduction to dental care. Doing research, asking questions, and taking a free consultation can all help you find a good dentist who can make the experience a positive one.
Reader insights
Be the first to share your insights about this piece.
Add your insights