Things You Must Have in Your 40s
No time to waste, these are the things you must have in your 40s if you want smooth sailing into your 50s.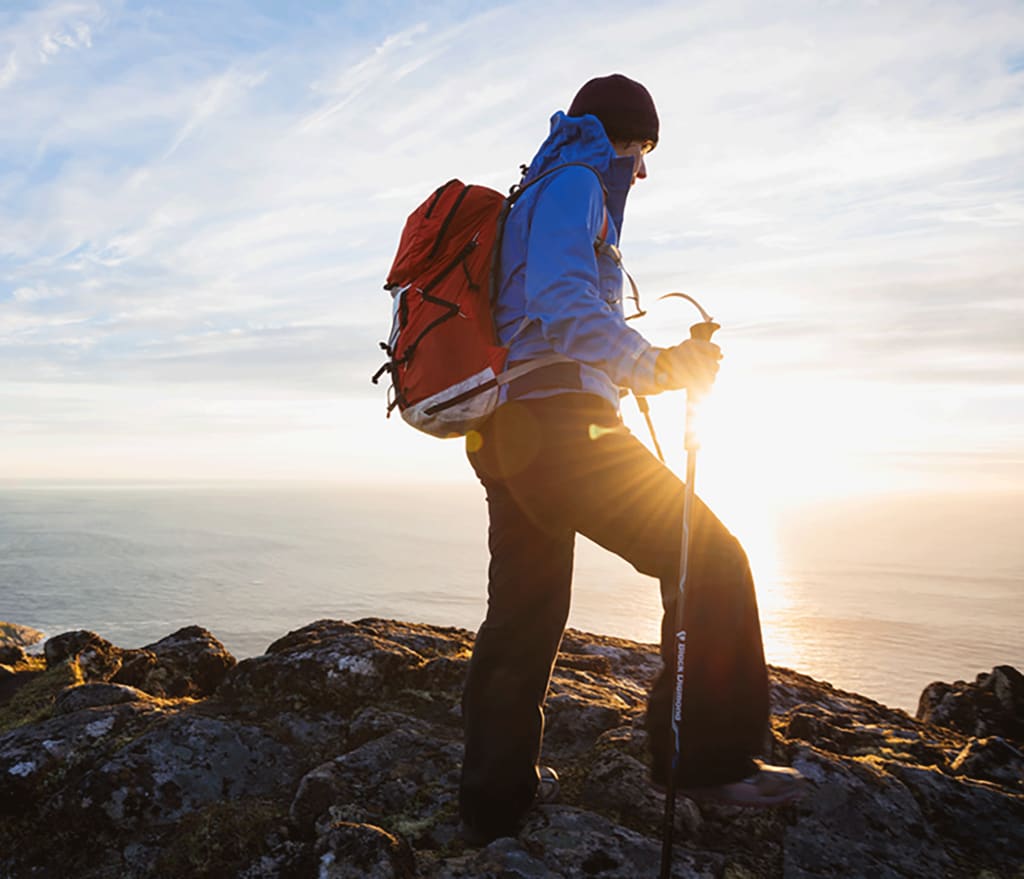 Photo via Cody Duncan
What we need in our forties is the amalgamation of decades of our must haves. When we are babies, we need the basics like food, diaper changes, human interaction and some toys. When we are teenagers, we need patience from our parents and teachers and acceptance of our friends. And we had to have the latest tech and stylish clothing.
In our twenties we see that we need to start working out a little bit more, perhaps we take up a hobby or two, but we are still pretty low maintenance. Most of us are still trying to find ourselves and what makes us happy; we have probably already loved and lost and then loved again…and again.
Then come our thirties. Maybe we have had some kids so our bodies need some more conditioning, we definitely need more sleep even though there aren't enough hours in the day, our career demands more from us and coffee, coffee, coffee; unless you don't drink coffee and your get your caffeine fix from Diet Coke, like I do.
When you have survived your thirties, welcome to the world of 40. Since people are living longer, we need to keep ourselves in good physical and mental shape. Statistically, forties is mid life for most of us. Are our best years behind us or ahead of us? I guess it depends on how well you treat yourself, along with the gift of good genes and a lot of luck. There are certain things everyone in their 40s should own. This arsenal of products may make life a bit easier to live.
Do not laugh if you have never used a heating pad. Do not laugh if you are reading this and you are in your 20s and you are thinking "My mom uses a heating pad, that is for old folk." Heating pads are so simple, yet so effective, for almost anything that ails you. Back aches, sore muscles-those are obvious ones; but have you ever had some gas and bloating issues? If you are saying no, I don't believe you. Heating pads work magic if you tummy is having an off day. Invest in one, you will thank me many times over.
Every woman in her 40s must have a good pair of stretchy jeans that makes them feel good. If mom jeans are your thing, be like Beverly Goldberg and where them proudly. Confidence comes from within and what you wear on the outside only has to make you feel good. I happen to love my jeans from Chico's because it is the only store where I am size 2..(as the sizes are 1-4). Whatever works my friends, whatever works.
This may seem obvious, but not everyone is a fan of exercising. Studies have shown that even walking for 30 minutes a day is enough to help keep your heart healthy. You are only going to follow a routine if you love what you are doing. Yes, I said the word love while speaking of working out. There is something for everyone when it comes to exercise. Go to the mall and window shop-just keep walking in and out of every store, if that works for you, you will do it. If you love to ride your bike but the weather gets cold, find an indoor spin class. Pick something that makes you sweat and smile and make it a part of your daily routine. It is good for your bones, the endorphins elevate your mood and every other part of you will be happy.
If you are going to enjoy your exercise routine, you need happy feet. Feet are happy when they are in comfortable, well fitting great sneakers. When you find a pair that you love, and they love you back, buy a few pairs to keep in reserve. Sometimes you buy a pair of sneakers that are amazing and then when you wear them through to the soles, that pair is no longer being made (unless that just happens to me). Invest in your feet, they need to last a long time and carry you around. And happy, pain free feet, like to be more active.
Anxiety becomes more of an issue as we age and accumulate more things to worry about. One of the best cures for anxiety is having someone to talk to, a confidante that you can trust. Among the things you have need for in your 40s, if you find someone like that, hold onto them. Its hard to find. Whether it be a partner, spouse, friend, pet, therapist-when you have a "person" you have something special. Keeping your mental health in check is just as important as the physical stuff.
Please tell me that you have a doctor…because an apple a day will not keep the doctor away. By the time you are in your 40s you must have found an internist that you are compatible with and that will return your calls. WebMD is not a viable substitute for a real doctor. Yearly checkups with a human doctor, are crucial in staying healthy and living your best life possible.
Whether it be a hike in the woods, a good massage or a hot chocolate at your local watering hole (and when I say hot chocolate, I also mean a good cocktail) taking time out for yourself is important. Me time does not mean that you are selfish. Me time means you have just spent hours taking care of everyone else and you need to regroup. If you are lucky, you still have parents when you are in your 40's and if you still have parents, that means you are most likely a caregiver to them. Don't let the stress of those responsibilities get the best of you. Take time to breathe, relax and regenerate.
Though I am not one to get manicures or facials, I am a firm believer in "if your hair looks good, you feel good." Having a hair dresser that makes you look and feel like a princess is truly a gift. When you hit your 40s, getting your hair blown out while you are still walking around in your workout clothes that may or may not be covered in spit up or whatever you were cooking, cleaning or working on, makes you feel like a million bucks. And having a good color doesn't hurt either…
With your 40s must haves, can sometimes come a change in your hormone chemistry. You might sweat a little bit more, smell a little bit more-nothing to be ashamed of. Find a scent that you love. I happen to be a huge fan of Jo Malone. I still smile every time I spray myself with her Nectarine Blossom & Honey Cologne. Perfumes can be a bit pricey…but so worth it.As we get older, the makeup of our skin changes. It can get dry and dull. With the right moisturizer, you can bring that healthy sheen and tone back to your face, legs, wherever you deem fit. And you don't have to spend a fortune. Drug store brands are just as effective as the pricier brands. But if you want to be a little decadent, invest in Laura Mercier's body & bath…not only are they rich and creamy without leaving a heavy layer on your skin, but they come in "flavors." Almond coconut milk, crème brulee, tarte au citron-so you feel soft and smell almost edible.
Reader insights
Be the first to share your insights about this piece.
Add your insights