The Silver Prepper
Prepping Tips for Senior Citizens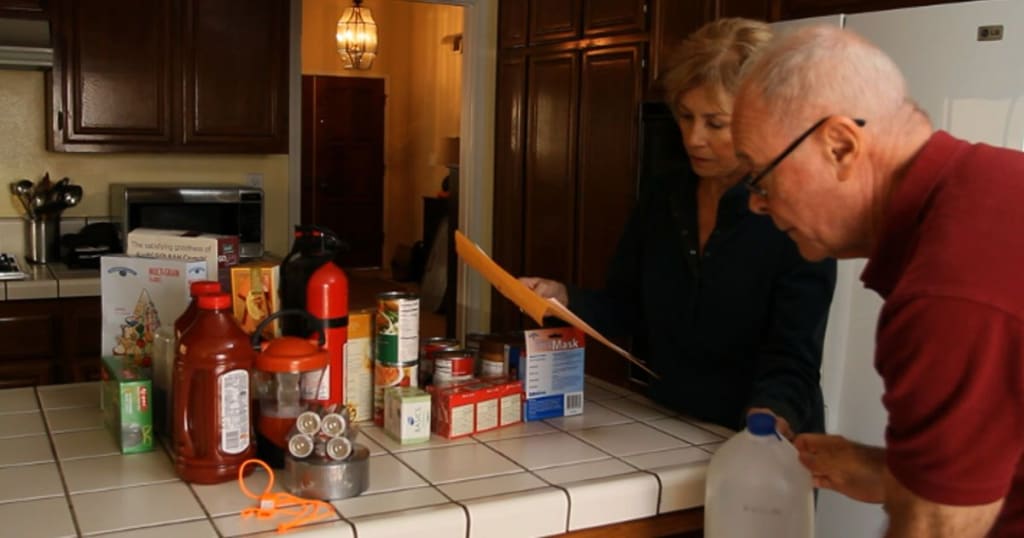 Disasters affect people of all ages. In the US, there are currently 47 million senior citizens, with the number expected to increase to 100 million by 2060. A senior citizen is usually someone who is over the age of 60, but some believe we should set the age at 65 years old. Older Americans will often face unique challenges in a disaster that the younger generations won't have to deal with at the level they do. They'll be cut from services they depend on for everyday activities for an undetermined length of time. Here are some tips you can use to help you prepare ahead to get you through the aftermath of such disasters.
Your Health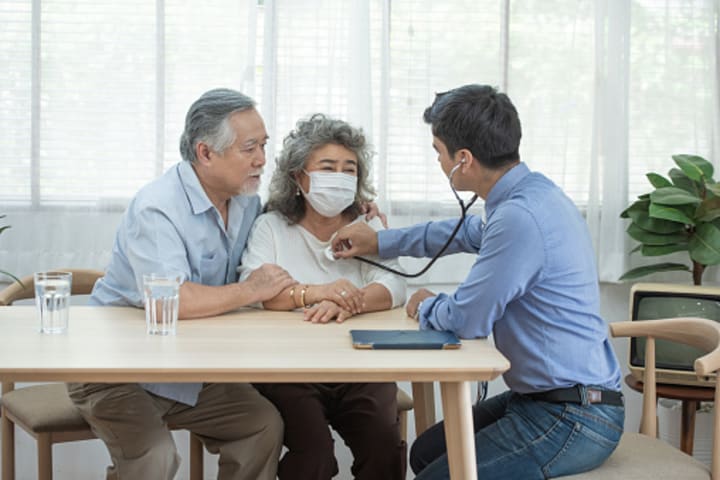 Roughly 75% of senior citizens have at least one chronic health condition. Conditions range from mild arthritis to advanced-stage Alzheimer's disease. Senior citizens account for 60% of all healthcare spending in the US. They also purchase 74% of the overall prescription sales and 51% of over-the-counter medication. If you take a certain medication, regularly talk to your doctor about upgrading you from a one-month to a three-month prescription cycle. Health insurance companies will often approve such increases if the medication is for a life-threatening condition such as diabetes. If you take over-the-counter medicine, consider grabbing an extra bottle from time to time. Pharmacy chains like Rite-Aid often run sales on their frequently bought medicine like ibuprofen. If dependent on a medical device like a CPAP Machine, talk to your insurance company about getting a backup version of the one you use regularly. If it runs on power, see if there is a non-electrical option available. Most companies cover two or more a year, depending on how important it is for your ongoing care.
Nursing Home and Hospice Care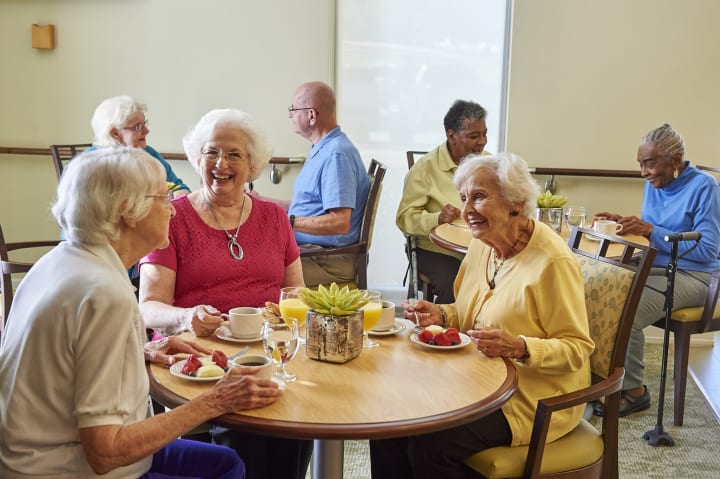 1.4 million seniors live in a nursing home or assisted living facility and 1.5 million live in hospice care centers. In 2015, the US Department of Health and Human Services partnered with the Administration On Aging (AOA) to draft a series of policies to help such facilities to become more disaster-ready. The goal of the plan was to ensure the safety and well-being of residents who depend on them for care. These Federal regulations required that all nursing homes develop and implement effective plans, with government officials evaluating them to ensure the proper establishment of such plans. These plans are available to the residents at the facility upon verbal or written request. They will explain:
Emergency response training of staff members
Evacuation plans
On-site shelter plan
Information and resource sharing protocols
Ongoing emergency healthcare
Personal safety preparedness
Eating While Elderly*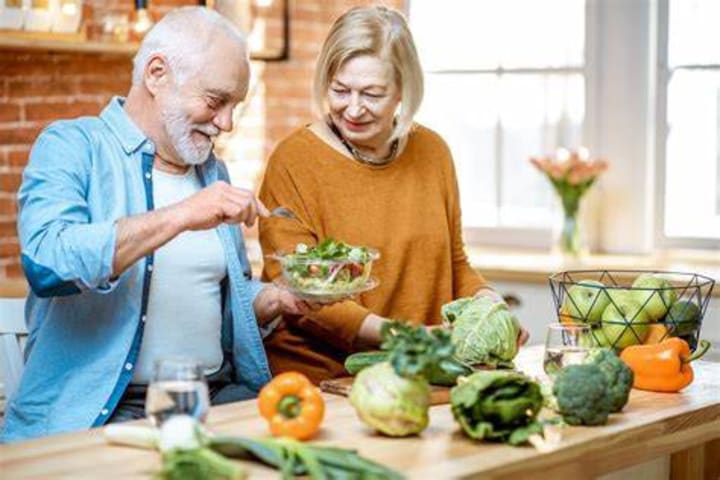 The nutritional needs of older adults differ from other age groups. As someone ages, they'll need more nutrients than before to maintain the body's system, which is slowing down with age. Reports of people being admitted to the hospital for being malnourished over the age of 60 are more common than you think. Seniors take part in low-energy activities, resulting in more fat being stored, causing them to develop less muscle mass. Scientists recommend they should eat 2,000 calories a day ideally. Fiber helps regulate bowel movements better, so they recommend you consume 25-30 grams of it a day. 10-35% of your diet should contain protein, while polyunsaturated and monounsaturated fats make up 10% of it. Important vitamins seniors should focus on getting are Vitamin D, Vitamin B12, and calcium. While the minerals you should include are potassium and sodium. When building an emergency food pantry, focus on foods with these dietary requirements.
Working On A Budget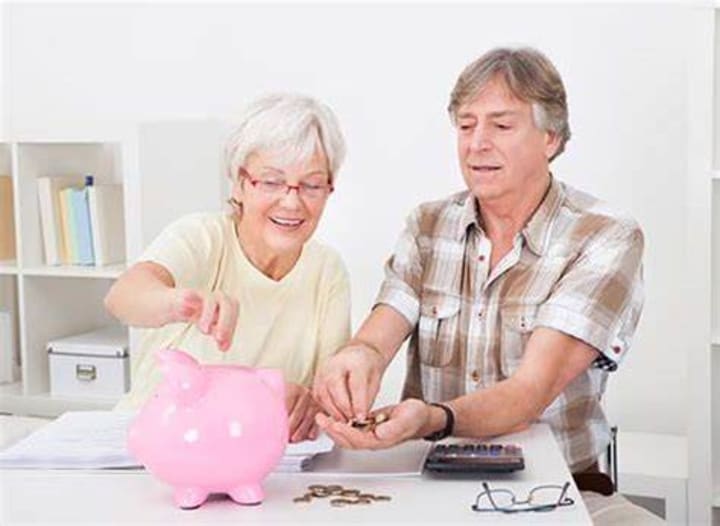 Most seniors live under a fixed income through Social Security, retirement, or a pension, so many don't have the extra funds available for long-term prepping. As I expressed in https://vocal.media/lifehack/more-bang-for-the-buck, there are many ways you can save money while prepping. Plan your weekly trips around sales at your favorite stores. Organize your disaster supply shopping list from high to low priority so you can organize your trips better. Ask friends, family, and neighbors for any extra supplies on your list that they have lying around not in use. Use your hobby such as canning or knitting, to barter with them for goods you need. Thrift stores, like Goodwill, have prepping gear at great discounts. Many stores like CVS, Kohl's, etc. have a senior discount program with reward members. Some may only require a valid ID to verify age at the time of purchase, so always ask at check-out. Stores may also have a special day dedicated to seniors, so mark your calendar accordingly to take advantage of such sales.
On The Go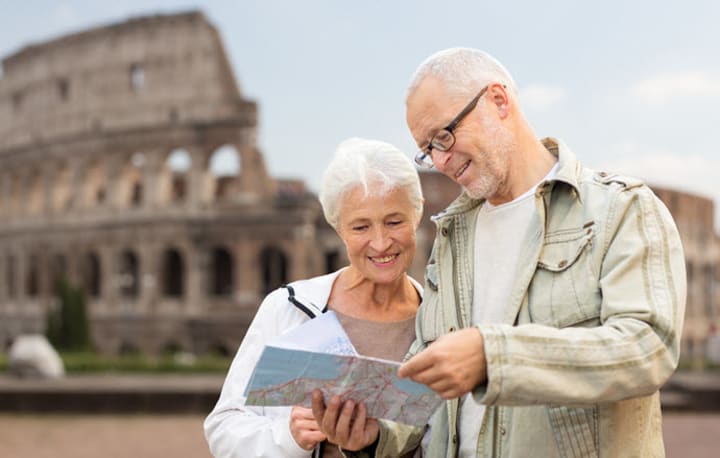 Traveling is one of the top leisure activities in the senior living community. They account for 80% of the profits made in the tourism industry. Before leaving home, make sure you leave a copy of your itinerary with a friend or family member back home that you'll check in regularly with to keep them informed of your movements. They will be the first person to know if something is wrong should anything happen to you in an unfamiliar area. When traveling, familiarize yourself with the local weather patterns and potential disasters that strike there. Plan for such events to happen just in case one would occur. If traveling by plane, always carry your valuables and important medication in your carry-on bag in case you and your luggage become separated. Airlines lose 28 million pieces of luggage and damage 18% of the luggage they handle every year. Stay hydrated and always carry snacks in your carry-on as flights will only offer you food for flights over two hours long. Travel light as hotels will most likely have amenities on hand for a smoother stay, such as toothpaste and soap. If unsure of what the hotel provides, call and ask to pack accordingly. While there, ask for extra toiletries to bring home with you to hand out to your prepping network for their Bug-Out Bag.
*Disclaimer: All the research done in this section results from research I conducted while writing this article. Before making any dietary changes, consult with your doctor or a certified nutritionist.
About the Creator
Doom and gloom is all I know. My heart skips a beat at the thought of armageddon. I've been preparing for the apocalypse my whole life. I have been studying it for so long that I am currently working on my Ph. D. on the subject.
Reader insights
Be the first to share your insights about this piece.
Add your insights