The Most Important Skincare Step: Serums
Should you invest in another skincare product?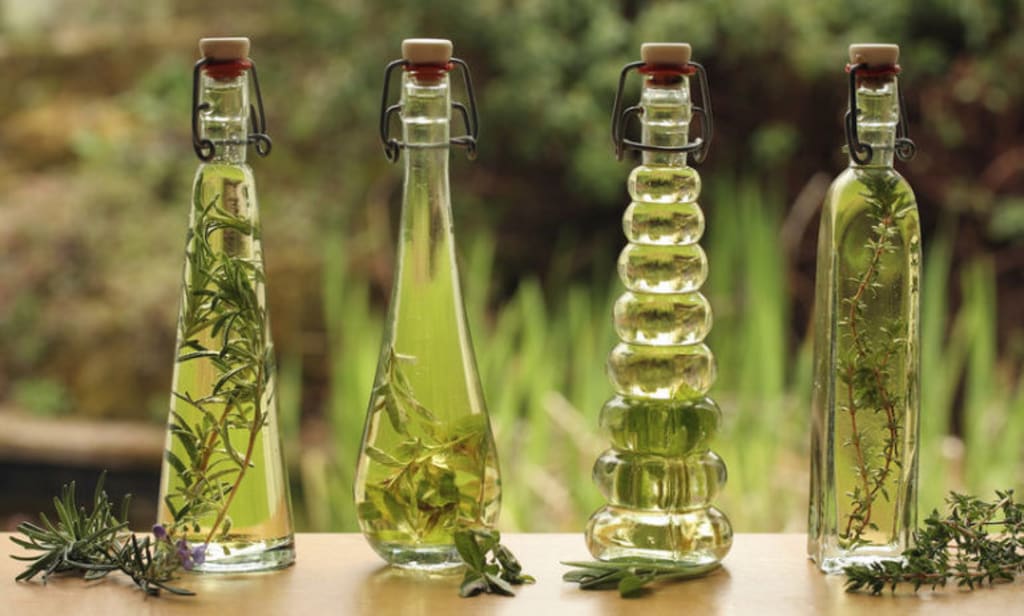 Most cleansing routines look like this: remove your makeup with a cleanser. Exfoliated dead skin cells away and restore the pH balance with a toner. The chances are you're reaching for your moisturizer next. Most people do. But, serums are the best step in any skincare routine, no matter if your skin is oily, dry, or acne prone. A good serum can take your skin from good to great and a high-quality one is worth the investment.
Below you'll learn about two types of serums to determine which is right for you.
What is a Serum?
Serums contain small molecules that penetrate into the skin. They deliver high concentrations of active ingredients and nutrients. They're full of antioxidants, nutrients, and essential fatty acids. These components work to replenish, restore, and revitalize your skin's appearance and texture. The benefits include: make your skin firmer, smoother, and pores appear smaller.
Serum vs. Moisturizer
Serums contain 70% active ingredients. They are particularly concentrated but still lighter and thinner. They can be expensive but since they're very potent, a little bit goes a long way.
Serums avoid an additive that is harmful to skin: mineral oil. Mineral oil is an odorless oil that's derived from petroleum. Three key reasons it's best avoided include: they are polluted with toxins, increase the risk of blackheads and acne by clogging your pores, and there are no benefits. Mineral oil has no nutrients and prevents moisture loss. Mineral oil is also an environmental threat but that's another article in itself.
While we're on the topic of ingredients to avoid: plant oils are sometimes not recommended. Linoleic acid (omega-6 fatty acid) may be more beneficial instead. Oleic acid is an omega-9 fatty acid and differs from the omega-6 fatty acid because our body can produce them. People who are acne prone have a lower percentage of linoleic acid and a high percentage of oleic acid. It's thought that low linoleic acid levels are one of the factors that will cause acne.
Moisturizers have larger molecules than serums and thus, they only penetrate the epidermis of the skin and not much else. They also only usually contain 5-10% active ingredients. Their key job is to deposit moisture and hydration into your skin.
Serum Types
Choosing the correct serum depends on a number of things, including promoting an array of skin goals including hydration, purifying, radiance, anti-aging, specialty. Other factors when choosing a serum depend on your skin type, age, and concerns.
Water-Based
These serums are ideal for younger skin with an oily/combination skin type. A water-based serum is also best for water-soluble ingredients such as vitamin C or niacinamide. This type of serum won't cause breakouts because water doesn't bind itself to skin cells and won't clog pores. When it's worn throughout the day it's much lighter but still offers moisture and can be successfully worn underneath your makeup. Most serums also contain anti-aging properties such as Hyaluronic acid, carnosine, resveratrol, vitamin C, copper peptide, oligopeptides, and coenzyme Q10.
Lipid-Based
As we age, the lipid barrier begins to break down, resulting in the moistureless skin. These serums are great for those with sun spots, fine lines, and wrinkles. Alpha lipoic acid and coenzyme Q10 are both oil soluble and thus can only be dissolved through fat. This is helpful to build collagen, a major skin protein responsible for elasticity. Anti-aging properties that lipid-based serums contain are retinol, vitamin E, ceramides, essential fatty acids—linoleic acid, alpha-linolenic acid.
Contrary to popular belief, lipid-based serums don't expire quickly. Preservatives aren't needed because mold and bacteria can't form in a habitat devoid of water. A lipid-based serum will also work well at night for those with extra dry skin.
Skin Types and Ingredients
Acne: Beta-glucans, salicylic acid, zinc, tea tree, and aloe vera are extremely effective in preventing and clearing up acne. They can easily control bacteria, calm redness, and treat inflammation.
Wrinkles: Retinol is the #1 ingredient to look for if you have fine lines or wrinkles. This ingredient-rich serum can improve the look of your skin every day. It can absorb with ease and is a biologically active ingredient.
Redness and Sensitivity: To ease irritation and inflammation, a few ingredients that are helpful include aloe vera, lich och cone, and zinc.
Hydrating: Panthenol, hyaluronic acid, and phospholipids are all very beneficial to infuse moisture within the skin cells.
Firming: Peptides are the best element of any good firming serum. These include palmitoyl, tetrepeptide-7, matrixes synth'6, carpool tetrapeptide, and palmitoyl oligopeptide.
Discolouration: This can be caused by a number of things from age, hormones, the sun, and more. Vitamin C is powerful in suppressing melanin to even out skin tone.
For Men: Men have thicker and more oil prone skin. As written above, because of the small molecules they're able to penetrate deeply into the skin. If you're wanting to try a serum you may not need a moisturizer as the serum may be enough moisture and won't create more shine.
How Do I Use a Serum?
To absorb the most of the active ingredients found in serums, cleanse well; otherwise, they'll stick to dead skin and makeup.
Apply it to damp skin by pressing your palms into your skin instead of your fingers. Serums work well for a facial massage and it'll assist in draining the lymphatic system.
Use a few drops, as serums are really concentrated and it's unwise to use more than a pea size amount.
Wait at least 5 minutes for the serum to soak in before applying a moisturizer or cream. Moisturizers are only really needed if you need extra hydration but they work as a protective seal as well.
Combine them to your favourite moisturizers, night creams, and masks to enhance the potency. Use a drop as a spot treatment for scars, dry spots or blemishes. Adding a few drops to your bath combined with essential oils will soften and nourish.
Altogether, serums are powerful but aren't overpowering. They are potent without feeling way too heavy. They're packed full of nutrients and antioxidants. You'll feel confident that you're strengthening, repairing, and nourishing your skin to the fullest. They leave your skin with a more youthful complexion, reduce the signs of aging and create a healthy glow. Now that you know everything there is to know about serums, you can confidently buy one that'll increase the well-being of your skin.
About the Creator
Emily is a Registered Holistic Nutritionist (R.H.N) student and founder of http://feroniahealth.com
Reader insights
Be the first to share your insights about this piece.
Add your insights