Living the Sweet Life
What you don't know can hurt you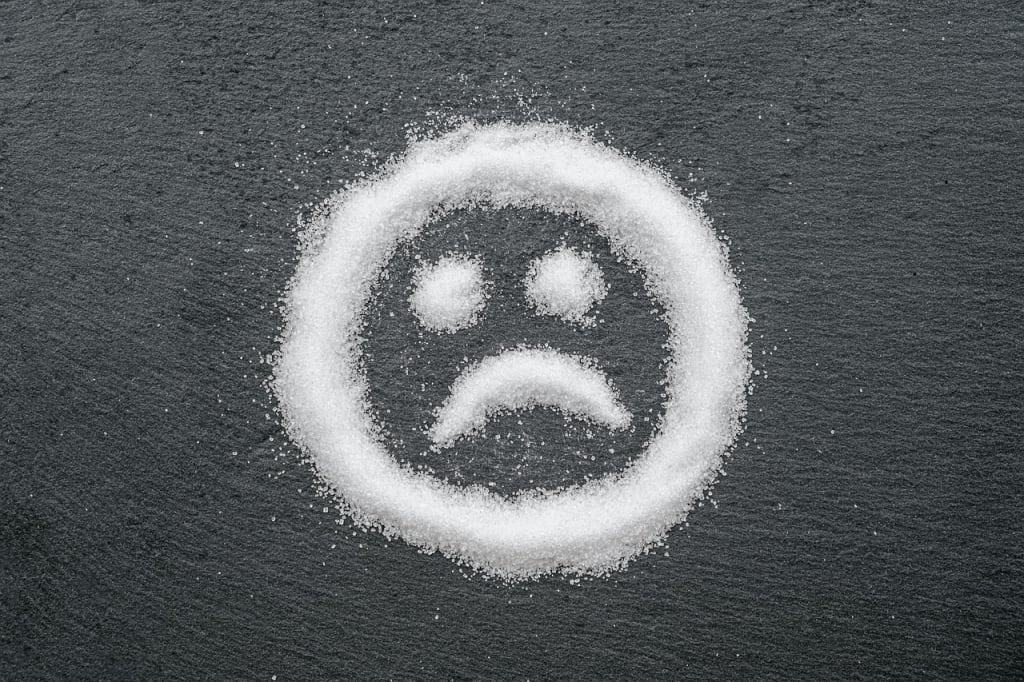 https://pixabay.com/users/bru-no-1161770/
You know , it's not really true what they say. I've heard that "What you don't know won't hurt you." But it's not true, not true at all. And I'll throw in a bonus: Ignorance is NOT bliss, either!
Especially when it comes to your health. Especially when it's type 2 diabetes. Since it is National Diabetes Awareness Month, here are
Three Things That May Surprise You about Type 2 Diabetes.
1) You Likely Know Several People With Type 2 Diabetes
It is estimated that two out of every five Americans will develop type 2 diabetes in their lifetime. Not everyone in that 40% of Americans will be aware that they have it, though! In fact, over 25% of people with diabetes don't know they have it!
Symptoms of type 2 diabetes develop slowly, and some people don't notice them at all. Body changes due to aging can mimic symptoms of type 2 diabetes, which include:
Urinate often, especially getting up in the night to pee
Get thirsty often
Have blurry vision
Numb or tingling hands or feet
Felling more and more tired
Skin is very dry
Get sick from infections more often
Heal slowly
2) What Happens During Childhood Sets the Body's Fat Cells for Life
Food high in calories, fat, and sugar that were eaten in childhood set the number of fat cells a person takes with them into adulthood. Adult fat cells die off at a rate of 8% a year and are replaced, maintaining the number that was established during childhood.
Basically: children and young adults up to age 20 gain weight by growing more fat cells. Adults gain weight by making their fat cells fatter, and lose weight by burning the fat stored in those cells. Find out more here:
3) Having Diabetes More Than Doubles the Risk of Developing Depression
When my doctor told me that my blood sugar was high, she told me that she had diagnosed me as a diabetic. No longer were my numbers indicative of prediabetes. Now I was labeled a diabetic. (She has since kinda walked back on that, but...)
I lost it. Totally and completely. It's my fault. I am a failure. I am… well- right down the rabbit hole of blame, shame, and depression. And there I stayed, at least in my spirit, for a while as I came to grips with things.
Then I started to educate myself. And as I did my depression turned slowly into determination as I learned. I found out that:
I had an emotionally and physically stressful childhood. I've always turned to books to hide, learn, disappear. While I value that choice, I have not coped with stress through healthy activity.
Pasta, rice, bread, jello, milk: all turn to sugar, and all were economical ways for my parents to feed our family of five children. I was a plump child, and although I slimmed for a time as a teenager I had created the plethora of fat cells that I took into adulthood.
The constant stress hormones that flooded my body from infancy through my 50's kept my body flooded with cortisol, which slows metabolism and can lead to weight gain, metabolic disease… and type 2 diabetes.
It is possible to halt and even reverse the progression of the disease. As I read more about it I found a study at the University of Michigan that is exploring the impact of different diets in increasing insulin sensitivity and decreasing blood sugar. After several months of surveys, measurements, blood sugar monitoring, and interviews; I was accepted into the study and assigned to the low carb group. This 12 month study includes regular weekly Zoom meetings, workbooks, surveys, and blood tests. I stuck with it and now 20 months later my blood sugar is in the high-normal zone.
_
88 million Americans have prediabetes with elevated blood glucose levels, even though they may not be aware of it. More than 34 million Americans have type 2 diabetes, although 25% of them have no idea that they do!
Type 2 diabetes is a progressive disease with no cure, however lifestyle changes like achieving and maintaining a healthy weight, regular exercise, reducing visceral fat, following a healthy diet, and reducing inflammation in your body can manage and possibly reverse the disease.
There is information, support groups, studies, blogs, medical professionals, and online communities that can help you learn about type 2 diabetes and keep you motivated as you make lifestyle changes.
Together we can help people with type 2 diabetes move through the blame and shame by spreading diabetes awareness, not just in November, but always.
-
Your comments and subscriptions are always appreciated!
Is this something that you've battled?
How do you get over the depression of 'bad news'?
How do you reward yourself when the traditional sweeties are no longer an option?
Reader insights
Outstanding
Excellent work. Looking forward to reading more!
Add your insights