Best Running Shoes for Women
Where you run and arch type are two of the biggest factors in finding the best running shoes for women.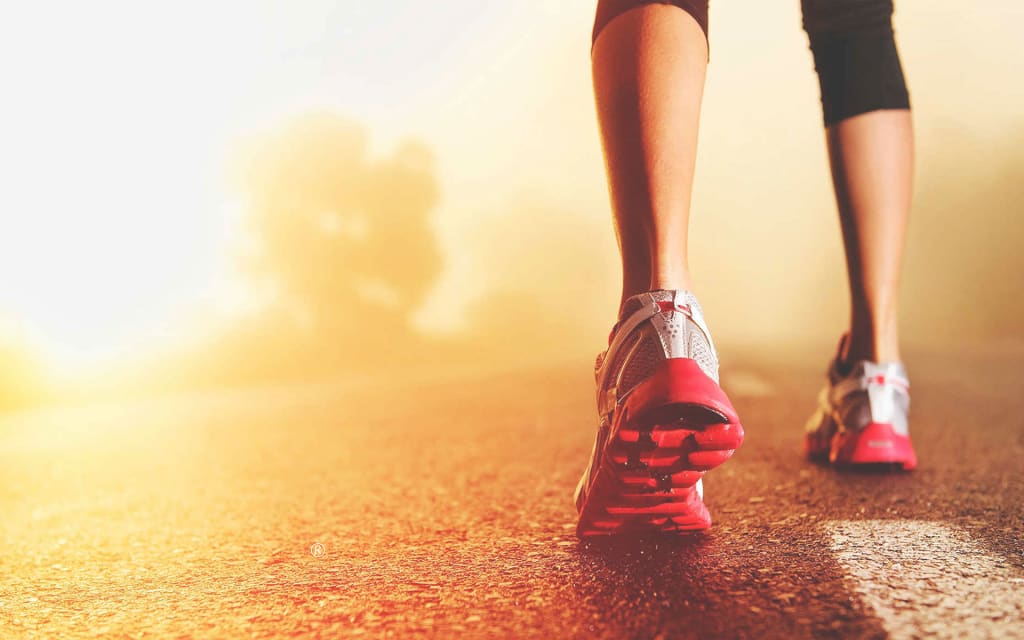 Whether you're taking advantage of the warm weather or looking to stay active, you've decided to take up a new hobby—running! Running is one of the best full-body cardio exercises that really gets your body into tip-top, healthy shape. You've never run before? No worries! It's easy to start with great programs like Couch to 5k, finding your own personal trainer, or checking out Runner Click. Starting a running group with some of your friends is a great motivator for your new favorite hobby.
In order to keep your feet healthy and happy during the run, you need to find yourself a Cinderella running shoe with the perfect fit. Like body types, running shoes for women come in all shapes and sizes. Before I tell you what some of the best women's running shoes for first time runners are, let's take a look at how you will decide which one is best for you.
How to Buy Running Shoes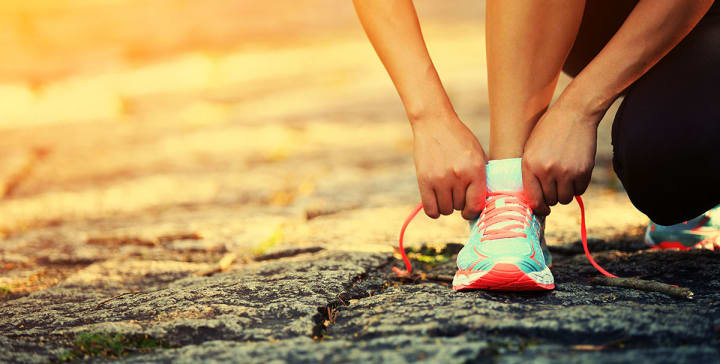 The first step in buying running shoes for women is determining your arch type. If you are flat-footed, you have low to non-visible arches, meaning that your feet are more flexible. However, excess motion on flat feet can lead to injury, making stability or motion-control shoes the right fit for you. Conversely, high arches do not absorb shock well, meaning that you need a little extra cushion with a neutral running shoe.
Secondly, will you primarily be running outside or on the treadmill? If you want to run outside, find a trail-running shoe with fortified dense rubber outsoles, designed to provide tread and durability against off-road terrain. If you want to run on the treadmill, choose a traditional running shoe that is light and designed with flexible outsoles. Take a look at my favorite running shoes, and pick which one is right for you!
The Asics GEL-Excel33 2 is best for pronators and neutral runners. This shoe is great before, during, and after your run. Well-cushioned but not overly so, the Solyte midsole is responsive and protective—great for runners still finding their feet. With a revolutionary new technology, the GEL-Excel33 2 allows your foot to freely pronate and supinate while you run. This enables the shoe to respond accurately to the side-to-side movements of your foot, helping to promote superior form and comfort. For maximum shock absorption, the rear and forefoot are designed with the GEL cushioning system. This lightweight running shoe for women offers extra comfort in the heel with two layers of memory foam for a personalized fit.
The Brooks Running PureCadence 2 is best for runners with a high arch or those looking for a super lightweight build. The middle of the road shoe for Brooks Running isn't the most minimal or the most cushioned, but some will find that it's just right. With plenty of room in the forefoot and a super supportive midfoot, the PureCadence 2 is very comfortable for the right type of foot. Getting support doesn't mean adding extra weight when it comes to this ultra-light yet stable turn-hugger. It starts with their perfected rounded heel that aligns your strike, and then transitions to a sculpted medial midfoot, and full-throttle looks. The result is that you'll feel supported without feeling the shoe itself.
The Saucony Hurricane 15 is best for runners that are seeking a super supportive shoe with a heel-to-toe ride. This shoe falls under the category of "guidance," which really means that it's equipped with a supportive frame that is made to guide your stride from heel to toe. Lightweight and flexible, this supportive runner delivers performance without the bulk. At Saucony, they exist for runners. Runners inspire them, bring them new ideas, and force them to be better. They drive their design and engineering to keep them competitive.
The Asics GEL-Lyte 33 2 works best for fast and flexible neutral runners. This shoe is for runners looking to go fast. If you're looking for a supportive shoe that's light and semi-flexible, the GEL-Lyte is great for interval training. The ASICS Women's GEL-Lyte33 2 features F.A.S.T. technology designed to help increase your speed. The lightweight shoe enhances the natural motion of your feet with FluidAxis technology and offers GEL cushioning in the heel to absorb shock. The Guidance Line vertical flex groove improves the efficiency of your stride as your heel strikes the ground and your toes lift.
The Nike LunarGlide 6 is best for runners looking for a great look while performance running. The Nike LunarGlide series got a super upgrade with the 6, if you're a first-time runner or just looking to get inspired, this shoe should do it. With a fast look and feel, the LunarGlide 6 features Flywire on a Lunarlon midsole. One of their most versatile rides, the Nike LunarGlide 6 feels plush and responsive while still being supportive, making it a great choice for all types of runs—from daily running to race day.
The Saucony Ride 6 is best for neutral runners that appreciate a little extra support underfoot. Although this shoe may look heftier than today's lightweight models, this 8.8 oz shoe feels great on the road with deep flex grooves in the forefoot and a responsive feel throughout. Saucony is among the most respected names in running shoes for women. They offer a wide range of running and walking shoes—each with the Saucony trademark fit, feel, and performance. They've spent years studying the biomechanics of top athletes. Their goal? To develop creatively-engineered systems that maximize your performance in your specific activity, allowing you to focus on the action instead of the equipment.
The Newton Energy Running Shoe is best for runners looking to transition from traditional running shoes to Newton's running technology. Featuring a slightly tweaked version of Newton's unique forefoot technology, the groove in the forefoot is made to supply greater flexibility while the lower-set midfoot shank bridges the gap between heel and forefoot. Newton recommends first-timers walk in their shoes for several days to become accustomed to the level platform. Walking barefoot on safe and comfortable surfaces can also be helpful. Once ready, begin by introducing short runs of no longer than 15 minutes every other day. Gradually add 10-15 minutes as your feet and leg muscles begin to strengthen. If soreness persists for more than two days, reduce time in shoes immediately. Rest and ice until soreness subsides, then slowly begin introducing time in the shoes again.
The Adidas Sonic Boost is best for runners looking for a wide toe box on a lightweight shoe. The Adidas Sonic 4 is incredibly lightweight, from the flat laces down to the thin single-layer mesh that lets air in and out for proper temperature regulation. Everything Adidas does is built upon the passion to make athletes better, faster, and stronger. They share a love for sports and create the best in performance apparel and footwear for athletes. At Adidas, you'll find a range of high-performance men's and women's products that showcase their latest creations.
The Saucony Guide 6 is best for distance runners seeking a gentle ride. Weighing in at 8.9 oz, the Guide features three independent responsive pods for efficient stride in the midfoot, and a new sole unit with deeper grooves for better flexibility and responsiveness. A sleek, stylish update of one of Saucony's original designs, the Women's Guide 6 Running Shoe offers exceptional stability with every stride. A reengineered sole includes integrated, responsive IBR+ pads that improve flexibility, as well as three independently responsive pods for smoother transitions. Comfort and fit features include a mid-foot saddle, a HydraMAX collar lining, and a breathable, supportive ComfortLite sockliner.
The Mizuno Wave Rider 16 is best for runners looking to get started on the right foot. This shoe is smooth from heel strike to toe off, breathable thanks to an all-over mesh, and just responsive enough thanks to the Wave plate technology. Features of the Mizuno Women's Wave Rider 16 Shoe represent the pure manifestation of our Just Enough ethos—everything you need and nothing you don't. In a Moderate Neutral package, internal forefoot overlays provide superior hold and embrace at toe-off. Updated heel counter provides a natural fit at a reduced weight. New mesh materials throughout the upper form create a natural fit that allows the shoe to work in harmony with the foot.
Reader insights
Be the first to share your insights about this piece.
Add your insights