Vocal Creators Chronicle Vol. 4
October 23, 2021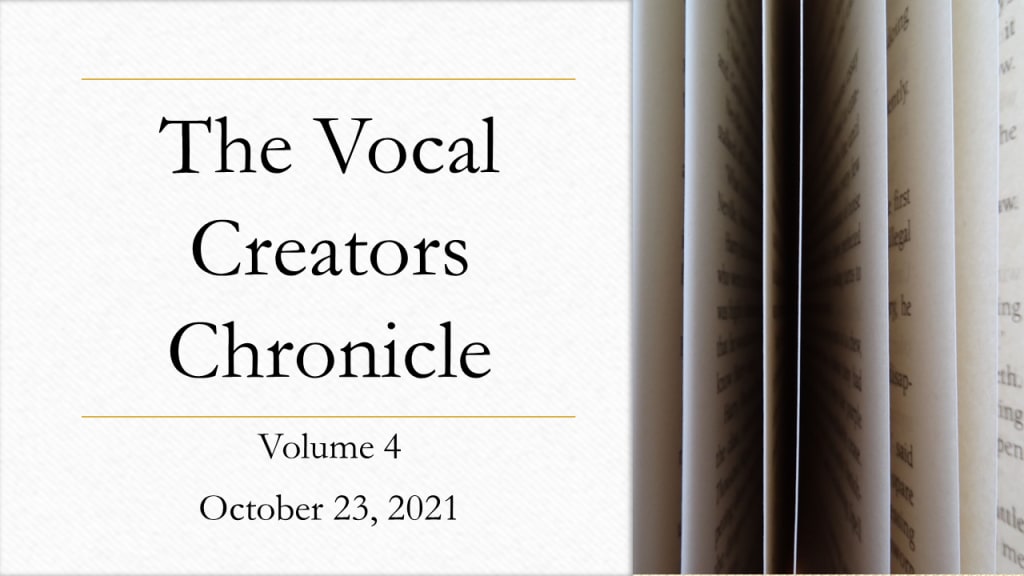 Hello all, and welcome back to the 4th edition of the Vocal Creators Chronicle or, as we so adamantly call it now, VCC (we writers love our acronyms).
Throughout our time here, although seemingly short, considering this is only the fourth edition, we've taken the interim time between issues to really absorb some wonderful insights from our communities. Whether it be in Facebook groups, through the magazine itself, or a few charming acquaintances you've met along the way, communities and collaboration are an absolutely fantastic tool when it comes to personal growth. That's why this issue, our theme is just that: community. Your fellow Vocalites are there for support, feedback and as inspiration. In a lonely world, a good community can be your rescue boat on a deserted island. Check out the newest place to read-swap and chat on Facebook: Great Incantations!
As you read through our magazine today, open your mind to the possibilities of collaboration. Allow yourself to revel in what you've created and maybe seek out and experiment with a brand new Vocal community. Take this time to kick off the workday's shoes, grab a cup of tea (or beverage of your choice) and maybe a little smooth jazz in the background. Enjoy yourself; you've earned it.
Try this ambience out while you read. It's one of my faves -James U. Rizzi.
Be sure to click ~Return to Magazine~ after reading the articles so you can explore and enjoy all the hand-curated content. Word scramble clues may be found in the editors' and columnists' features!
Editors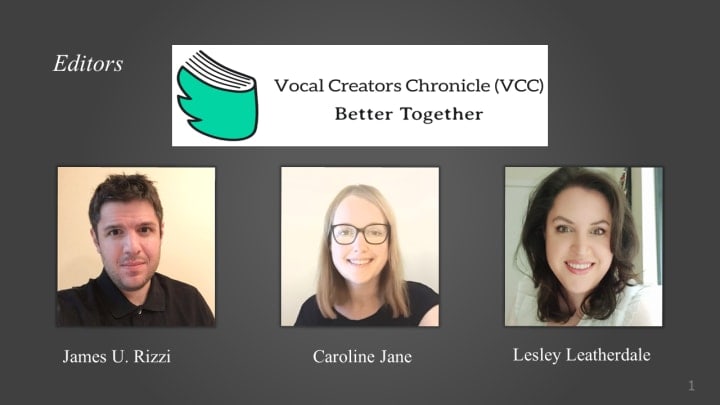 Co-Founder & Editor: CAROLINE JANE
Collaboration: Achieving Your Creative Potential Depends On It.

"I believe that we are all capable of genius. I also know, categorically, that genius rarely, if ever, happens in silo."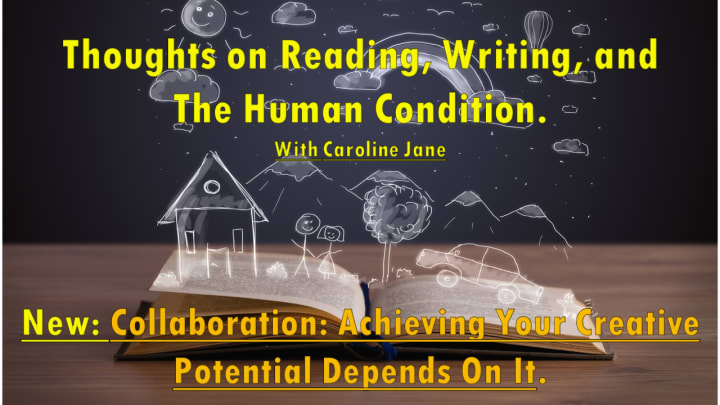 Co-Founder & Editor: JAMES U. RIZZI
Writing Horror

"I don't want to say writing horror is easy because we all know writing anything is hard. But the main difference with horror is that it partners with one of the most powerful and relatable emotions in human history. That emotion is fear."
Co-Founder, Digital Editor & Public Relations: LESLEY LEATHERDALE B.A. (CALL ME LES)
An Interview with Nick Cavuoti

"If you're a fellow Creator, perhaps you know of Nick's creations and have already read some of his fictions. Nick's very first story, "Living Dolls" is a great read for Halloween and reminds me a bit of the movie Running Scared with its 'out of the frying pan and into the fire' plot."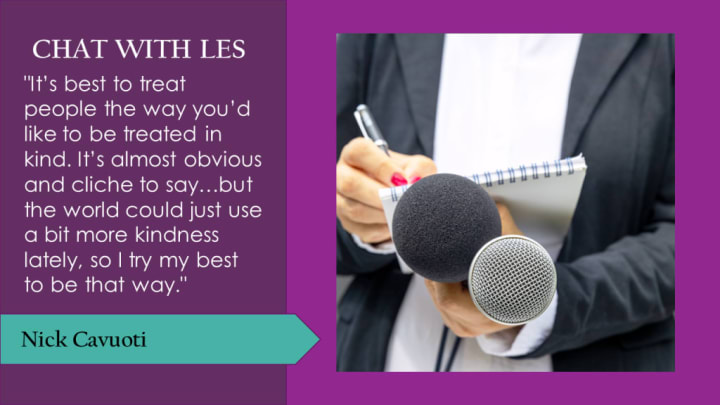 Columnists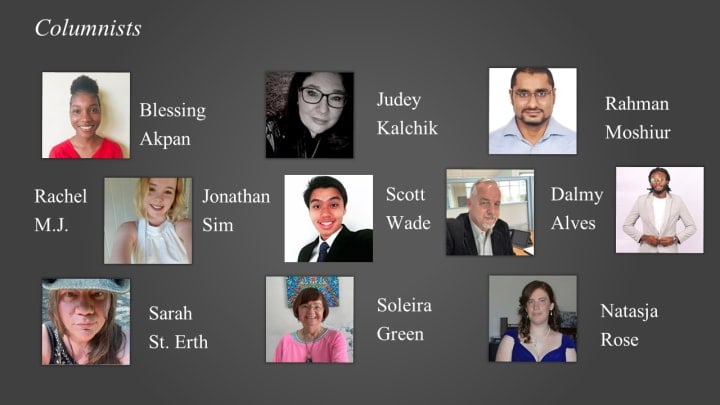 "The Annals of History" by: BLESSING AKPAN
The Phantom Barber of Pascagoula

"It was a bit of a lurker of the nights. But thankfully, there were no throats cut. There were no people smothered with pillows where they slept, but they were some non-consensual haircuts afoot."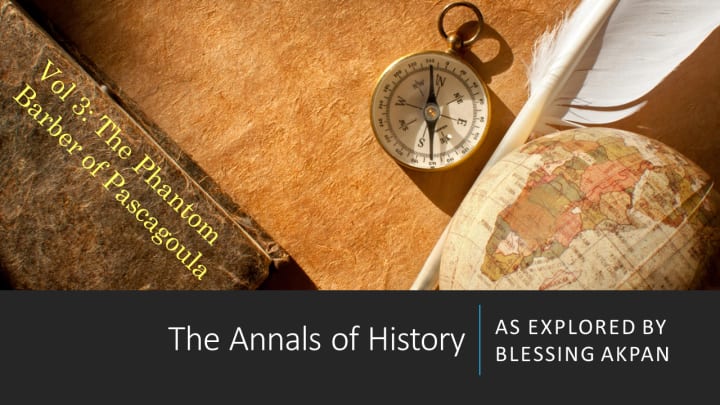 "Nature & Consciousness" by: SARAH ST. ERTH
Entanglements & Etymologies

"What if every single problem Humans have, stems from mentally, emotionally, spiritually, or physically disconnecting from Nature and it's laws? In fact not only disconnecting, but actively dis assembling the structures on which we, and all life on Earth, rely."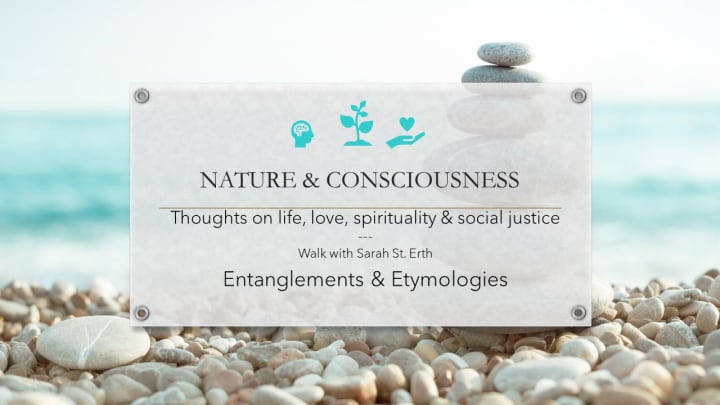 "Food & Lifestyle" by: JUDEY KALCHIK
Boo! It's Classroom Baked Goods Season

"Those who have young children in their lives will understand. If they aren't bringing home order sheets for doodads we don't need they are asking for donations to bake sales, classroom events, little Jenny's going-away party, and seasonal festivities."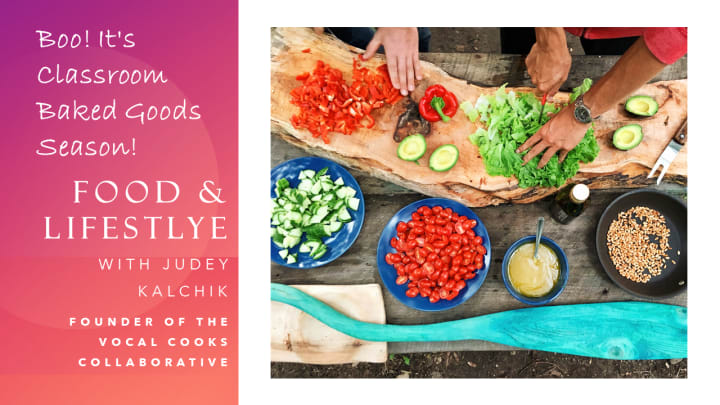 From the Vocal Creators Support Group: Yummy Recipes From Your Fellow Creators!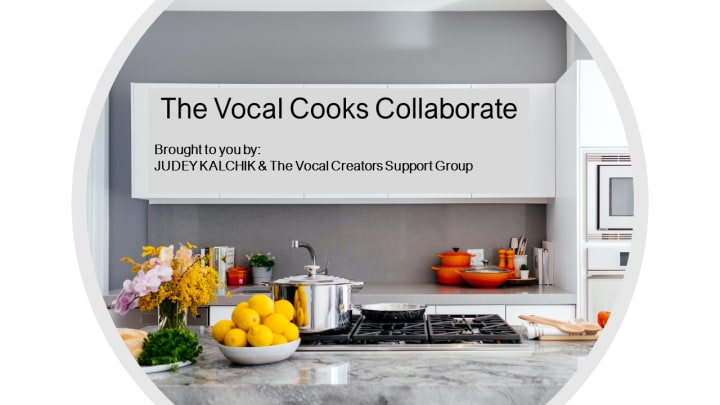 "News From Down Under" by: NATASJA ROSE
Political Double Standards

"The resignation was unexpected, to say the least, coming just days before New South Wales began to lift restrictions after three months in Lockdown after an outbreak of the Delta COVID-19 Variant. Hours later, the action was explained by an announcement that ICAC (Independent Commission Against Corruption)had launched an investigation..."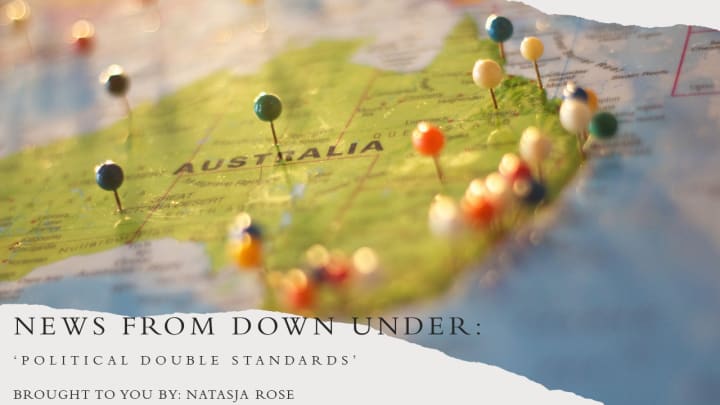 "Seeking Brilliance" by: SOLEIRA GREEN
Breaking Through to a World of Genius

"I discovered that most people try to keep their genius a secret, hidden from the world by either not expressing it at all or using it invisibly so as not to let others know it's there."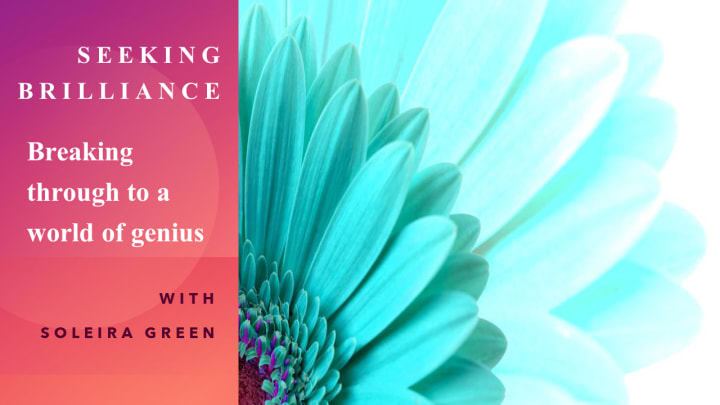 "Pioneering the Digital Revolution" by: DALMY ALVES
Wealth Is the Result of a Process You Can Start Now

"Wealth is achieved by respecting a process, some have had the privilege of being born into a financially rich family, but even this family had a beginning and I believe you know a family that has been moving towards this goal and has now achieved it."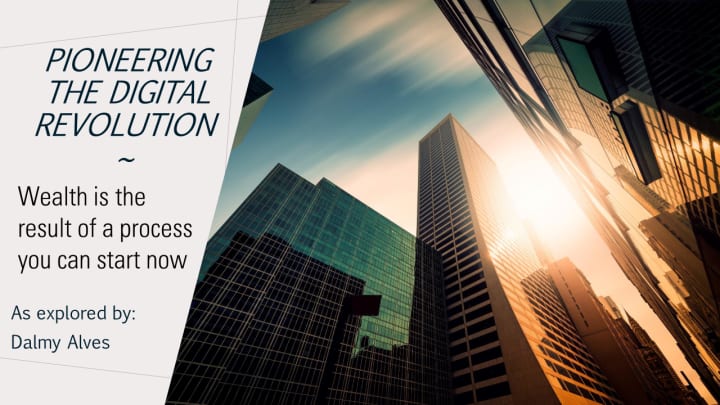 "Movie Reviews" by: JONATHAN SIM
The Last Duel

"This is the first time Damon and Ben Affleck have co-written and starred in a film together since Good Will Hunting, and this movie is a reminder of how well these two work together."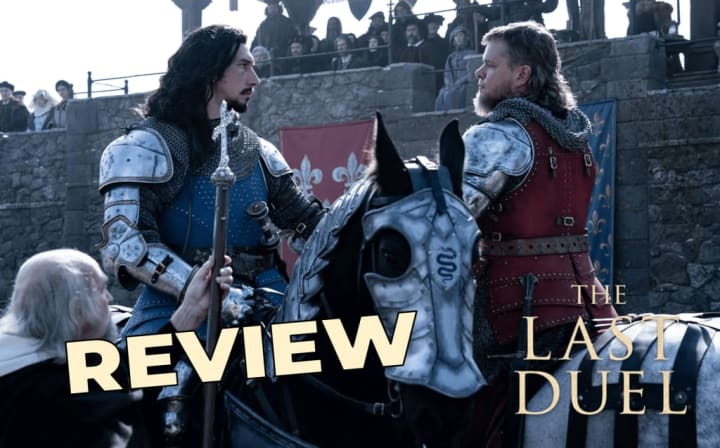 "What Your Brain Doesn't Tell You" by: RACHEL JORDAN
Men Need Safe Spaces, Too

"We know that men's tendency to bottle up their emotions is detrimental to their mental health. Yet, when men try to air their grievances, they're often silenced, and are left to grapple with the competing demands to 'open-up' and 'man-up' simultaneously (McQueen, 2017); a confusing double-bind."

*Dedicated in Loving Memory to Tom Bradbury & His Dream of a Men's Community on Vocal Media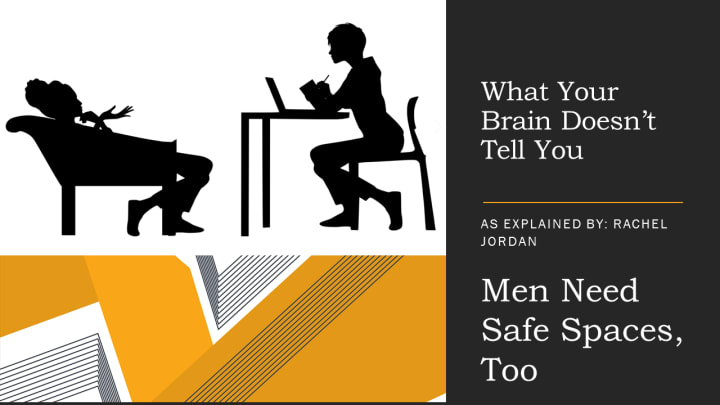 "Demystifying Non-Fiction" by: RAHMAN MOSHIUR
5 Must Read Non- Fiction Books For Your Life and Business

"Once Leadership was to get the work done by folks with money. The more one works, the more money one gets. But time has changed. Along with money, now the companies also take care of their health, happiness and peace. This is no doubt a more human approach than the previous one."
While wrapping up this week's edition with the theme of 'Community', we hope you come out with the intent of looking for more ways to collaborate. A large group of people with a driving force to do better than before is what we need next. I'm so proud of what this community has become and even prouder of what it will become. Never forget that's in part because of you, our readers. Hope to see you next issue; until then our door is always open. Here's reminding you that our community is "Better Together". - James U. Rizzi
WORD SCRAMBLE: Clues found in the columns!
1. Why do ghosts go on diets? So they can keep their _____ _____
OGSHUHLI ESUGFRI
2. Published in 1996 critically acclimated and celebrated horror writer Stephen King released _________ another gripping tale in his horror anthology
EDINRPOAETS
3. With an IQ around 190-200 this 17th century mathematician, scientist, and writer was considered a genius way before his time.
AICSA WNENOT
4. While the acclaimed film director Ridley Scott came out with his box office hit with Alien in 79 what classic film of his was soon to follow in 82
LDABE ENURN
5. A pilot whose aircraft is positioned behind and outside the leading aircraft in a formation.
NGIAMNW
6. Topping the list of all time non-fiction best sellers Elizabeth Kolbert's _______ _________ _______ won the Pulitzer in 2014
HET TSHIX ETXONCIITN
7. There are a couple crucial elements needed to sustain life on earth. Six to be precise carbon, hydrogen, nitrogen, oxygen, ________ and _______.
OHSSRHPPUO UFLSRU
8. Investors who believe a stock will go up are usually considering _____________
If however an investors believes a stock will go down they tend to be ___________
HLUSILB ERBISAH
9. In 1942 "The Phantom Barber" of Pascagoula was known for cutting locks of girls hair while they slept in this U.S. State
PSISPIIMSSI
10. Who is the current prime minister of Australia?
OTSTC ONSRIMOR
11. The Wright brothers were probably the most famous collaborators of history. But before taking to aviation the brothers printed a short lived daily newspaper called:
HET NGINEEV MEIT
Last week's answers:
1.MARIE CLAIRE 2. AEROBIC EXERCISE
3. ON THE DARK SIDE 4. OLAF STAPLEDON
5. GREAT BARRIER REEF 6. IDEOLOGICAL
7. A WRITER'S BLOCK 8.PEWDIEPIE
9. SOMETHING WORTH WRITING
10. COUNTERFACTUAL THINKING 11. BETTY WHITE
Directly From Vocal: Introducing the V+ Fiction Awards
25 winners. $125,000 in prizes. And a lasting legacy that you can be a part of. Vocal's biggest contest to date!
"We're giving away $125,000 for these awards: 25 winners will be selected, and each receive $5,000, plus their stories will be published in Vocal's first ever book—a collection of short stories by Vocal creators, available for purchase, estimated for release in the spring of 2022."
STILL Debating the Value of Joining Vocal+?
There's an article for that.
"I keep my Vocal+ membership because of the fact that for less than the cost of Netflix, or lunch at Starbucks, or a pair of good flip flops, I get to enter unique writing challenges, which let me have fun with my friends. " -Call Me Les
Join Vocal+ today and start publishing your creations alongside thousands of other creators.
Spotlight Fiction
Selenophobia: an overwhelming fear of the moon. - Based on the writing prompt: 'It's 3am ...You have hundreds of notifications. Hundreds of random numbers are sending "It's a beautiful night tonight. Look outside."
The name Marlowe means driftwood. Like driftwood, he washed in with the tide and the winds. It started around the third week of September. The first leaves of Autumn would start to fall. Then like the illumination of a candle he would just simply blink into existence.
New Books by VSS Members
Ana Maria Radulescu
LIGHT and Darkness is a spiritual urban fantasy that follows a reluctant heroine in her quest of exploring the unseen spiritual world and finding a cure to vanquishing the shadows that are surrounding humankind at a rapid pace. A modern twist on the classic good vs evil theme, fit for our times. "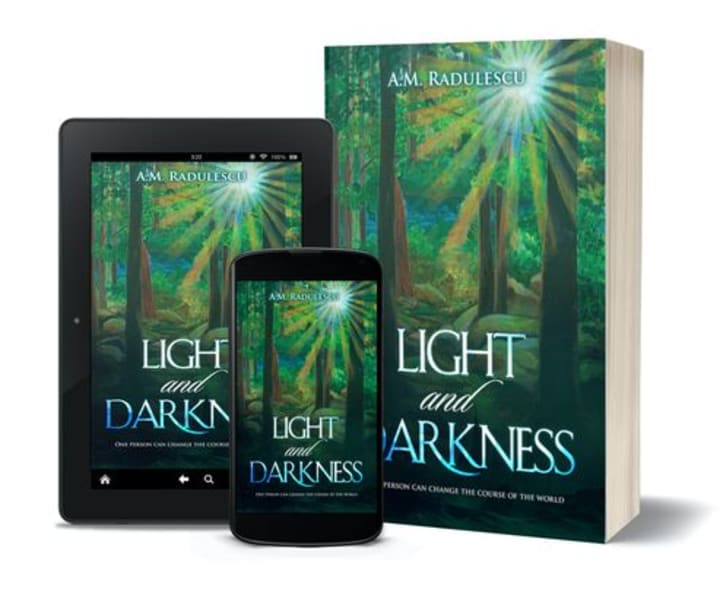 Have you heard of the Vocal Social Society?
~Society Column has been rescheduled to accommodate the back log. Magazine will proceed without it. Vocalites, please Check back October 26, 2022 for your positive gossip, gags & cheers!~
Looking for a supportive place to solo post your latest? Visit The Vocal Creators Support Group with Judey Kalchik.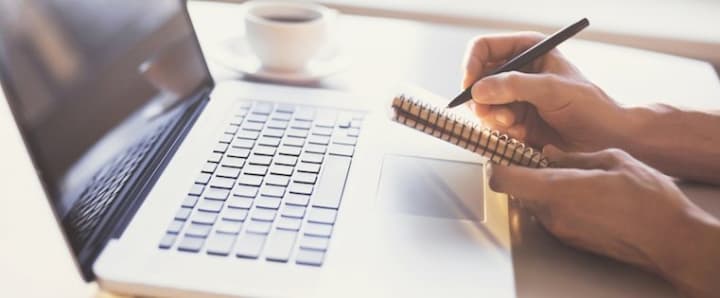 Need writing support? Pop in to Vocal Cafe with Caitlin McColl.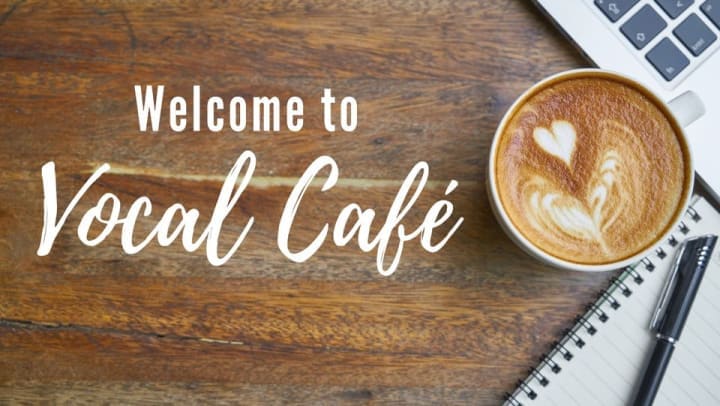 Message the Editors: Les, James or Caroline, and let them know what you are thinking about. Address: [email protected] or through Messenger on our Facebook page.
Want to be interviewed? Have a new book to your name? Message Les directly for consideration. [email protected]
Accessibility & Diversity: Should you require accommodations or materials in an alternate format, please don't hesitate to let us know. The Chronicle values inclusivity and diversity and is always open to improving your experience.
Important Note: While we love the brand that gives our creations a place in the world, The Vocal Creators Chronicle is an independent publication. We are NOT Vocal Media, and we neither represent them nor answer questions on their behalf. All direct Vocal inquires should be directed to their support staff, starting here: SUPPORT. You may also find relevant information through their resources section, which can be found here: RESOURCES.
Be sure to subscribe to The Vocal Creators Chronicle on Vocal to receive all the latest updates from your favourite magazine BY CREATORS & FOR CREATORS in your daily news feed.
Vocal Is For Everyone. Join Vocal standard or Vocal+ today and start publishing your creations alongside thousands of other talented creators from around the globe.
Visit our website for additional information or to have the Vocal Creators Chronicle sent directly to your inbox FREE of charge.
About our content: According to Vocal, anyone can publish on their platform. They moderate every story to ensure it complies with their Community Guidelines. However, they do not fact-check every story. Furthermore, the views and opinions expressed in the stories of the columnists and the editors of The Vocal Creators Chronicle are those of the individual Creators and do not necessarily reflect the official policy or position of Vocal nor The Vocal Creators Chronicle. The Chronicle does not accept liability for the personal opinions or use of advice of any of the columnists or editors. All advice is considered to be undertaken solely at the readers' discretion. Non-original content submitted by columnists is expected to be used in accordance with its source licensing agreements and The Chronicle does not accept personal liability for the use of content included by its columnists.
First published October 23, 2021 by The Vocal Creators Chronicle.
~~END~~
Reader insights
Be the first to share your insights about this piece.
Add your insights