Ted Lasso Season 4
Ted Lasso Seems to Be Done After Season 3, But Could Ted Lasso Return for Season 4?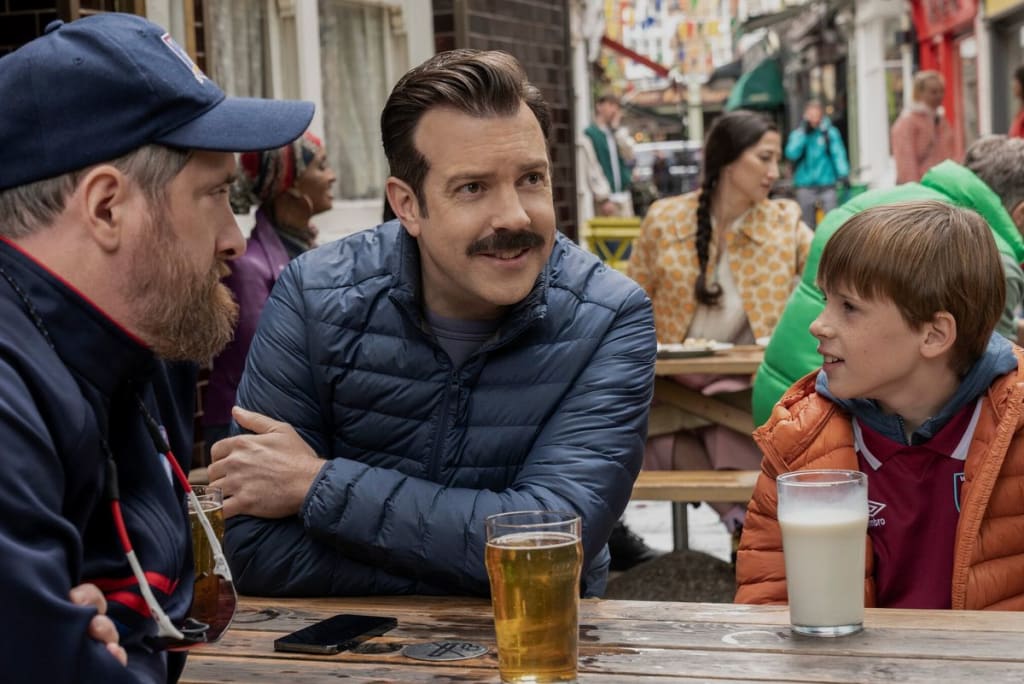 Ted Lasso Seems to Be Done After Season 3, But Could Ted Lasso Return for Season 4?
The wildly popular Apple TV+ show, Ted Lasso, has captured the hearts of audiences worldwide. With its perfect blend of humor, heart, and soccer, the series has received numerous accolades and awards. As fans eagerly await the third season, many are left wondering if there's a possibility for a fourth season. In this comprehensive article, we'll explore the likelihood of Ted Lasso returning for Season 4, including insights from the show's creators, cast, and crew.
The Origins of Ted Lasso and Its Success
Ted Lasso, which premiered on August 14, 2020, has become an instant classic. The show revolves around an American football coach, Ted Lasso, who is hired to coach a struggling English soccer team despite having no experience with the sport. The series has been met with immediate critical acclaim, garnering over twenty Primetime Emmy Award nominations and winning eight.
The success of Ted Lasso can be attributed to its heartwarming storylines, memorable characters, and the brilliant performance of its lead actor, Jason Sudeikis. But as fans eagerly await the third season, they can't help but wonder if there's more in store for their favorite characters.
Plans for a Three-Season Story Arc
From the beginning, Ted Lasso's creators, Jason Sudeikis and Bill Lawrence, envisioned a three-season story arc for the show. Sudeikis has spoken multiple times about this plan in various interviews, explaining that the initial intention was to tell a complete story in three seasons.
However, as the show gained popularity and its fanbase grew, the possibility of extending the series became a topic of discussion. Despite the creators' original intentions, the question of whether Ted Lasso could return for a fourth season remains unanswered.
The Cast and Crew on Season 4 Possibilities
Several cast and crew members have shared their thoughts on the potential for a fourth season of Ted Lasso. While some have expressed an interest in continuing the story, others have emphasized the importance of staying true to the original plan.
Jason Sudeikis – Ted Lasso
Jason Sudeikis, who portrays Ted Lasso and also serves as the show's co-creator, has reiterated that the original vision for the series was a three-season arc. In an interview with Entertainment Tonight, he said, "I mean, that's how we went about writing it, that we wanted to close up this chapter of it--so much changed with when you hire writers, when you cast it, just based on the elements of the day like, 'Oh, we want this to happen, but oh, it's raining,' so you have to go with the flow."
However, Sudeikis has also left the door open for a potential return, stating that if the opportunity arises, they would consider it. He told Variety, "If anything, the endeavor took as long as it did because of just how dense the stories are. … And so while we're flattered by the curiosity of 'Is this the final season,' the fact is that content-wise, if you just go by running time, this season has a Season 4 within itself."
Brendan Hunt – Coach Beard
Brendan Hunt, who plays Coach Beard and serves as an executive producer on the show, has also hinted at the possibility of spin-offs or additional seasons. In an interview with Today Show, Hunt said, "We also assumed we would be well tired of it after two [seasons] but no, we're not, so that screws up the whole plan." He also mentioned that while the current story arc may come to a close, it doesn't necessarily mean the end of the series.
Nick Mohammed – Nate Shelley
Nick Mohammed, who portrays Nate Shelley on the show, shared his thoughts with Entertainment Weekly, saying, "I feel like the writers were really open at the start and said that in their heads they'd mapped out three-season arcs. But that doesn't mean that it definitely has to come to an end. There's no reason why it couldn't continue. So, we'll see. I hope there's more, but who knows."
Channing Dungey – Chairman and CEO of Warner Bros. Television Group
Channing Dungey, Chairman and CEO of Warner Bros. Television Group, which produces Ted Lasso, has expressed her admiration for the show and its positive impact on audiences. In an interview with Deadline, she said, "When you look back at Ted Lasso, which really became a breakthrough success when we were all home in 2020, I think people are looking for things that make them laugh and things that are a little bit brighter, and things that make them feel a sense of community."
Dungey also acknowledged the original plan for a three-season arc but added that it's difficult to say goodbye to a beloved show. She mentioned that while the third season might provide closure, there could be an opportunity to continue the story in some form.
Spin-Off and Continuation Rumors
As the show's fanbase continues to grow, there have been numerous speculations about potential spin-offs and continuations of the Ted Lasso universe. Some cast members have even joked about possible spin-off ideas featuring their characters.
Brett Goldstein – Roy Kent
Brett Goldstein, who plays Roy Kent on the show, has expressed his love for his character and even pitched a Season 4 idea to Jason Sudeikis. He humorously suggested a storyline where Ted Lasso becomes a ghost haunting the team's locker room, inspiring them to believe in the supernatural.
Rebecca Welton – Hannah Waddingham
Hannah Waddingham, who plays Rebecca Welton on the show, has said that while there are no current plans for a spin-off featuring her character, the opportunity exists for several characters to branch off in their own directions.
The Future of Ted Lasso
While the creators, cast, and crew of Ted Lasso have not confirmed any plans for a fourth season or spin-offs, the possibility remains open. As fans eagerly await the third and potentially final season of the series, they can take solace in knowing that their favorite characters may still have more stories to tell.
For now, Ted Lasso remains available for streaming on Apple TV+. If you haven't caught up with the series yet, consider signing up for a free Apple TV+ subscription to experience the heartwarming and hilarious world of Ted Lasso and his team.
Reader insights
Be the first to share your insights about this piece.
Add your insights