Leaving Pakistan Behind
An Accountant's Journey to a Better Life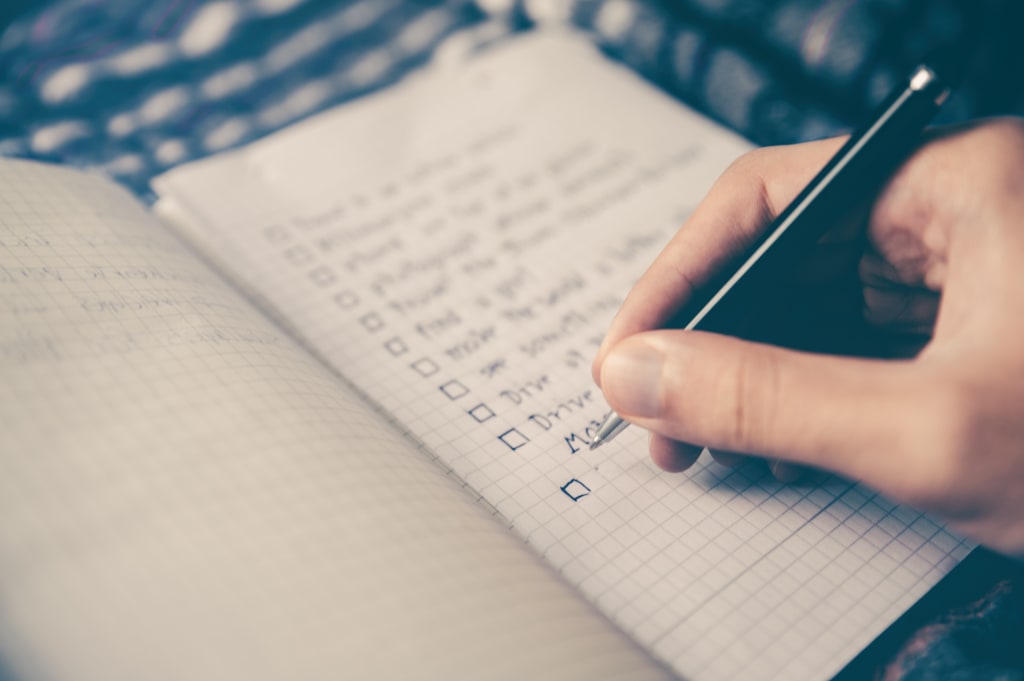 The Decision
The accountant's name is Adeel. He is 35 years old and has been working as an accountant at a small firm in Islamabad for the past 10 years. He is married to Sarah, and they have two young children, a 6-year-old son named Zain and a 4-year-old daughter named Zara.
Adeel is a hard worker and is good at his job. He is also a loving husband and father. But he is increasingly worried about the future of his family. The economy in Pakistan is in shambles, and the political situation is unstable. Adeel is afraid that the country is headed for a crisis.
He wants to give his children a good education and a bright future. But he doesn't think that is possible in Pakistan anymore. He has heard stories about other families who have moved abroad and found better opportunities. He is starting to think that it might be the best decision for his family too.
One day, Adeel is sitting at his desk at work, thinking about the future. He takes out a piece of paper and starts to make a list of the pros and cons of moving abroad.
Pros:
Better opportunities for education and employment
Safer and more stable environment
Better quality of life
Chance to start over in a new country
Cons:
Leaving behind family and friends
Having to start over in a new country
Dealing with culture shock
Financial challenges
Adeel weighs the pros and cons carefully. He knows that it will be a difficult decision, but he is ultimately convinced that moving abroad is the best thing for his family.
The Journey
Adeel starts by doing some research on different countries. He learns about the immigration requirements, the cost of living, and the job market in different countries. He also talks to his friends and family who have moved abroad.
After a few months of research, Adeel decides to move to Canada. He applies for a visa and starts saving money for the move.
The day finally comes when Adeel and his family are ready to move to Canada. They say goodbye to their family and friends and board a plane to Toronto.
The first few months in Canada are tough. Adeel has to find a job and a place to live. His children have to adjust to a new school and a new culture. But Adeel is determined to make a success of their new life.
He eventually finds a job as an accountant, and he and his family start to settle into their new home. They make new friends, and Adeel's children start to thrive in their new school.
Adeel is grateful for the opportunities that Canada has given him and his family. They are safe and secure, and their children have a bright future.
He is still thinking about Pakistan. He misses his family and friends, and he worries about the country's future. But he knows that he made the right decision to move abroad.
The Future
Adeel is now a successful accountant in Canada. He has a good job, a nice house, and a loving family. He is grateful for all that he has, and he is proud of the journey that he has taken.
He still thinks about Pakistan from time to time. He hopes that one day the country will be a safe and prosperous place for everyone. But for now, he is content to build a new life for himself and his family in Canada.
The End
I hope you enjoyed this more detailed version of the story. It is a story of hope and resilience, and it shows how one family was able to overcome adversity and build a better life for themselves.
About the Creator
CruseBurke best Accountants in Croydon has been providing assistance to local businesses. Yes, we can trace our roots all the way back to World War II, and we take great pride in our age.
Reader insights
Be the first to share your insights about this piece.
Add your insights