Dating: Do's & Don'ts
How Abusive Relationships Change Our Self-Esteem
Sometimes, the scars run far deeper than we think they do.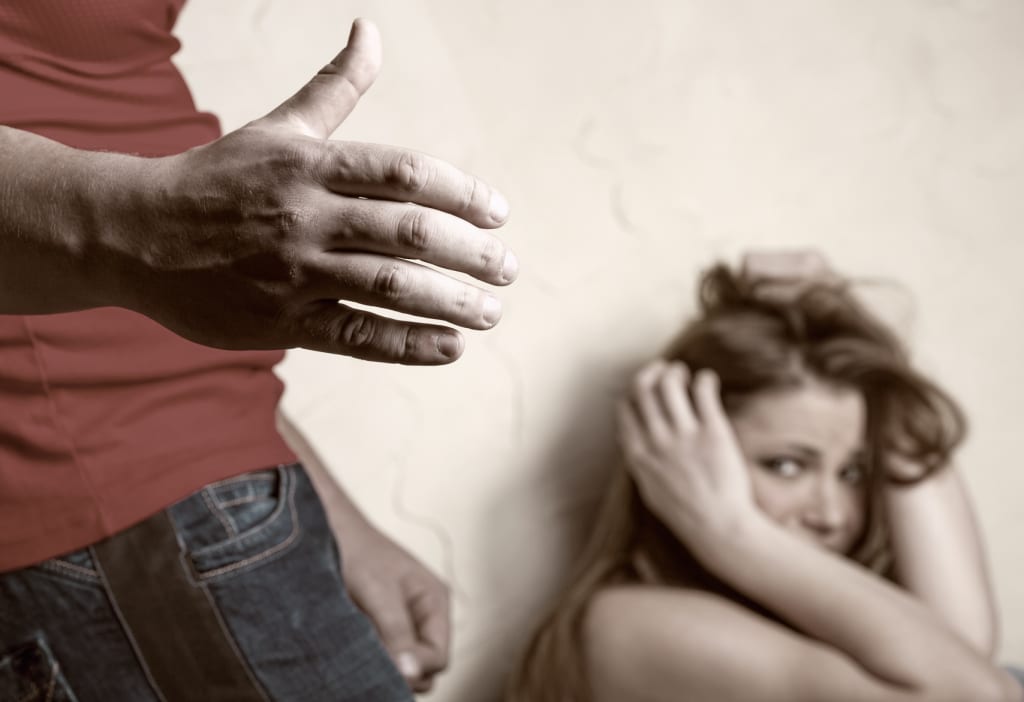 My longest relationship without pause lasted two and a half years. Some people will scoff and say, "bah, that's nothing. I've spent 20 years with my partner!" Well, at the time it was a feat for me. I had long ago written myself off as one of those unfortunate souls who just couldn't keep a relationship going, so I did everything in my power to keep my partner happy and engaged. I had no idea, however...even though I found myself in tears more than I smiled, frustrated more often than calm, and feeling utterly helpless at times...that I was being abused.
Most of us have adopted the idea that seeing is believing. This applies even to horrific occurrences such as abuse. Some of our favorite crime dramas, such as Law & Order and Criminal Minds, show gruesome examples of physical abuse. Bruises, burns, knife wounds, even gunshot wounds...you name it. In turn, we have been tricked into thinking that physical abuse is the only kind that really exists. Those of us who have been psychologically, verbally, or mentally abused find it even harder to believe that it's happening...because our partner may have never raised a hand to hit us.
I am ashamed to admit I was one of those people. My former boyfriend was a bit of a narcissist and someone who never saw an issue with his actions. His tricks were more subtle than others in the beginning. Most other people that knew us both thought he was charming and funny, as did I. That facade disappeared little by little as he began to call me out of my name (under the guise of joking), berate me for my weight (although I was a size 24 when we met!), and started disrespecting my friends -- many of whom he'd never bothered to meet!
It got to a point that he began to accuse me of cheating whenever I decided I felt like taking the time to style my hair and put on makeup. It didn't matter if I was just going to work, the first thing that would come flying out of his mouth was, "So...are you going to see your white boyfriend today?" Considering that he was of mixed race, I don't know why he had this particular hangup. No matter what, he'd find something negative to launch at me. The only times he showed anything that resembled affection were when his hormones came calling, and payday came around (since, at the time, I was helping him with rent).
At the culmination of my anger and sadness, I could no longer recognize the person that had entered this relationship. Isolated, fear built inside of me. I felt trapped and like I was caught in a nightmare from which I would never wake up. One day, I snapped out of my stupor as the voices in my brain screamed at me. "Girl, don't you deserve better than this?" From that point forward, I found the resolve to leave without looking back.
But these wounds I carry within me are still healing. It's a process, and those are neither quick nor easy. There are times where I still feel utterly worthless and unlovable. Some days, I'm unable to convince myself that anyone could care for me without hurting me.
I am too afraid to admit to my current boyfriend that I shrink away from intimacy because my sense of self-worth and confidence have been completely crushed. I still cringe when I hear criticism, even if it's meant to be constructive. I know it will take time to erase those sentiments that were so deeply embedded that I adopted them by default. I could only hope that time and a sincere love would allow me to finally let go of the months of verbal, emotional, and mental abuse I've endured.
dating
love
humanity
breakups