Cute Gift Ideas for Someone You've Only Been Dating for a Few Months
Gift ideas for someone you've only been dating for a few months can be hard to come up. These gifts are not only thoughtful, but original and personal, without doing too much for your still-blooming relationship.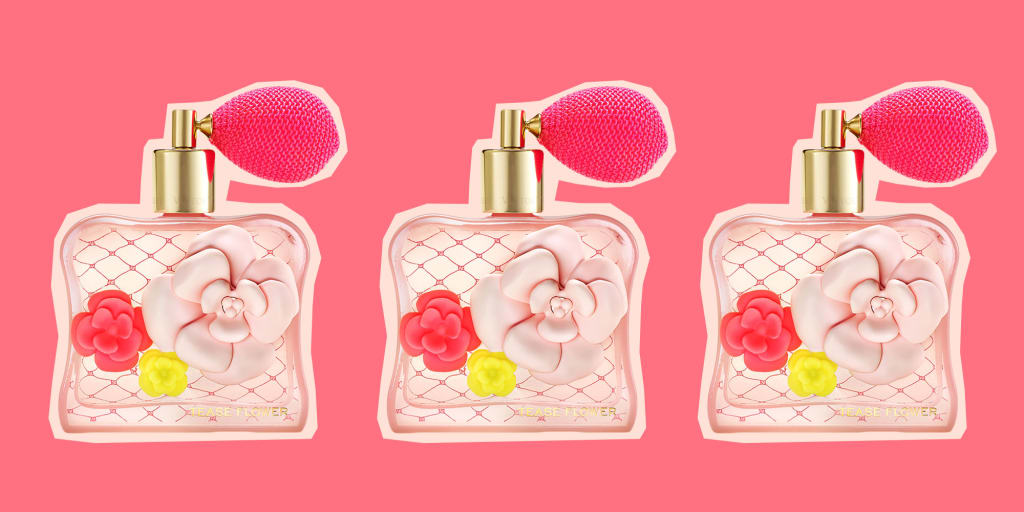 The beginning stages of a relationship are all about getting to know each other. This means that if Christmas, a birthday, or Valentine's day happens to come up only a few months in, it can be difficult to find the perfect gift to give.
You haven't even gotten to know them completely yet! It can take years for partners to understand how to gift for each other the best way. So instead of stressing, take a look at this list of the cutest gift ideas for someone you've only been dating for a few months.
You don't want to scare them off with a huge photo of the two of you or matching outfits. You are bound to get an idea that isn't too generic, yet remains thoughtful and specific to your relationship with this gift guide.
To start off this list of the best gift ideas for someone you've been dating for a few months, you can never go wrong with chocolates. Nervous about doing too much for a gift? You can always rely on chocolate pleasing your partner, while not being over the top. Plus, you've got an excuse to eat some awesome chocolates together.
This can work especially well for a Valentine's Day present, but really, any occasion can be combated with chocolate. These truffles, specifically, are rich and smooth with a complete variety of dark, milk, and even cherry chocolates.
Another great fallback option for gift ideas for someone you've only been dating for a few months is, of course, flowers. Even men enjoy receiving them! 1800flowers offers an insane variety of bouquets.
Women will typically hint at their favorite flowers at some point, even at the start of a relationship. So take note! It could come in handy for their birthday, Christmas, graduation, Valentine's Day, or any special occasion. You truly can not go wrong with a nice bouquet. And 1800flowers has the best of the best. This specific bouquet is universal for any holiday gifts.
This recipe book is a great opportunity to try something new together. Typically, at the start of a new relationship, you don't often cook together right away. But I'm sure you've eaten out a bunch. This gift is great to say, hey, let's cook together one night. I'm sure you two know each other's favorite meals by now.
Take a night to both cook your favorites. It's a great opportunity to bond, and learn new things together. As well as a way to prove how well you work as a team. Plus, the title of Zach Golden's awesome book of recipes will get a laugh out of your partner.
One of the best gift ideas for someone you've only been dating for a few months is a portable speaker. It's a great gift for anyone, let alone someone that I'm sure you'll be sharing the speaker with a great deal of the time. Make road trips, beach days, pre-games, and picnics much better dates with this addition to your festivities.
If you don't have the same music taste, don't worry about scoring expensive tickets to their favorite band's concert that you would rather not even go to. This is a great alternative option. This speaker makes for practical travel with great sound. Just connect your phone through the Bluetooth option and play away. Did we mention it's even waterproof?
Now, this gift is both thoughtful and adorable. Have you two bonded over your love for movies? But, are you tired of making the trip to the theatre? Bring the movies to your cozy home with this gift box.
It includes a movie director chalkboard, two microwave popcorn bowls, two Crackerjack bags, pretzels, Famous Amos and Oreo cookies, assorted candies, and a Red Box gift card for up to six movies rentals. What more could your partner want? You two are set for six upcoming dates. Plus, all the necessities to make them special.
Instead of going out for drinks, make a few drinks yourself with one of the most awesome gift ideas for someone you've only been dating for a few months. Filled with 75 different cocktail recipes, this cookbook is perfect for a partner who loves to try new drinks.
Your significant other can make your new favorite with help by Oskar Kinberg. This is a unique and thoughtful gift for those of you who have a relationship where you love to go out for a few drinks. Bring the bar to your home with this first step. Just be sure to drink responsibly, of course.
Among the gift ideas for someone you've only been dating for a few months, is a great candle. This candle is not your ordinary Bath and Body Works three-wick. Diptyque sells only the best options for fragrance in the business, for a pretty penny.
Raved by celebrities alike, this candle comes in many different scents. OUD is described by Diptyque as, "The alter-ego of Oud Palao eau de parfum, the Oud candle takes you on a journey between East and West. A mysterious, woody, slightly animal composition enhanced by oriental facets of incense, and the warm, intense notes of patchouli and sandalwood."
Even if you know nothing about candles, this gift is sure to impress anyone, and give off an amazing aura.
Mostly everyone can use a pair of new, plushy, soft slippers. This is your chance to treat your partner to some of the most luxurious pairs. This is a shoe that they will wear every day and think of you.
A practical gift, yet something that most people wouldn't think of buying for themselves. Splurge a little on comfort for your significant other. These will last them forever!
One of the most simple gift ideas for someone you've only been dating for a few months is a thoughtful piece of jewelry. Women love simplicity when it comes to gifts, believe it or not.
A necklace like this one by Nashelle has a subdued look, yet elegant and sleek craftsmanship, with the small initial. With a 14k-gold fill, the first piece of jewelry you give your girlfriend will make a statement. We can guarantee she'll be head-over-heels for it.
Cologne or perfume is always a great option for simple gifts, yet they show a great amount of effort. In passing, ask them what they like to wear. Or even better, go to the department store and pick a scent out that you would love for them to wear.
With notes of lavender, iris, Virginia Cedarwood, vetiver, vanilla, and Ambrette Seed, Dior Homme Intense is one of the most popular colognes for men, and a great option for a first present. If you struggle with picking the right scent, there are always professionals to help you with your choice.
product review