Best New Cookbooks
Lost in the kitchen? Find your way with the best new cookbooks.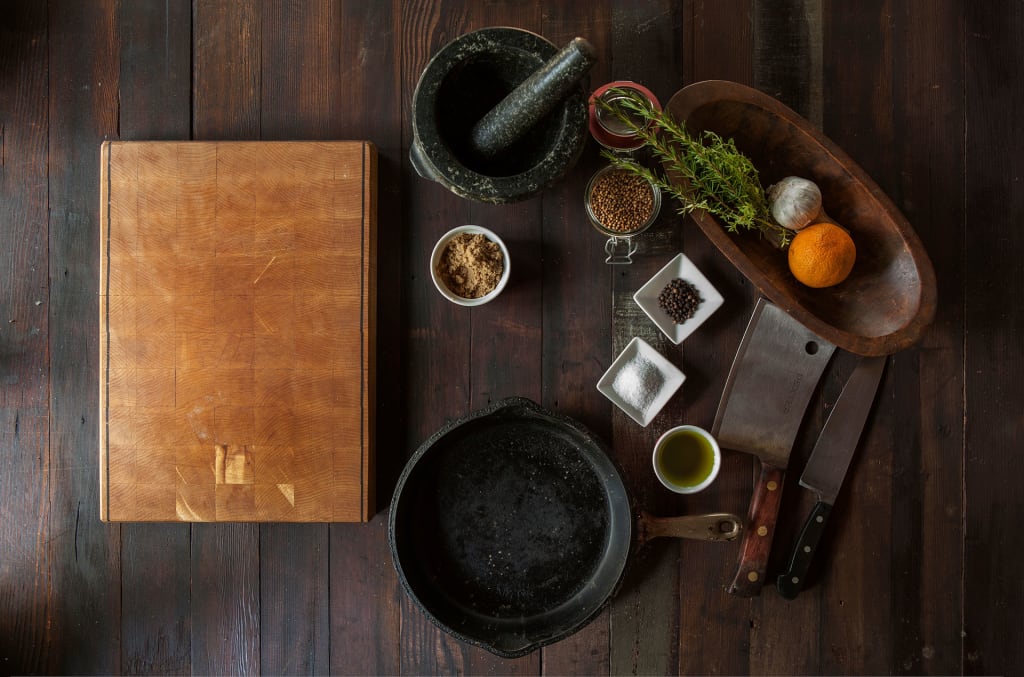 Start your new year in the kitchen with the help of the best cookbooks. If you are a foodie like us, you are probably always on the lookout of some new, indulging recipes to experiment and to enjoy with your loved ones. We have been keeping our eyes open on the kitchen trends for the new year. We are very pleased to have found a variety of tasty recipes for you to experiment. If you felt like you had run out of ideas, here we propose you a list of the best new cookbooks where you can find a special recipe for every occasion.
The Sunday Times named Anna Jones the new Nigella. The book is a collection of nourishing, vegetable centred recipes that can be easily made and enjoyed on any night of the week.
Chapters are divided by prep time which makes it very easy to browse depending how much time you have available to spend in the kitchen or how hungry you are. You will find recipes for under 15, 20, 30 or 40 minutes.
Anna Jones was able to put together a fantastic recipe book for anyone interested in eating healthier food on a regular basis but do not have a great amount of time available to prep meals. This is one of the most sought after best new cookbooks.
The author is inspiring and produces recipes that are easy to follow without requiring any fussy ingredients or trips to specialist shops. Her recipes are so fresh and delicious that you will want to eat vegetarian even if you are not vegetarian.
Some of our favourites are the Quick-Pickled Roasted Roots, Polenta and Carrot-top Pesto and the Avocado, Cucumber and Fennel Soup.
This is self-made chef Naomi Pomeroy debut cookbook. It is a fantastic book for whoever wants to improve their knowledge on professional cooking techniques and flavour combination. You will discover how to pair together unusual combinations of tastes.
The author shares her knowledge, passion and experience through approximately 140 mouth-watering recipes for any occasion. She will take you step by step through each recipe, making it easy for you to understand the methods used by professional chefs in professional kitchens.
You will be surprised how easy it is to recreate a delicious dish that looks straight out of a classy restaurant. You could opt for a Milk-Braised Pork Shoulder paired with Orange-Caraway Glazed Carrots. Or you can impress your guests for a holiday gathering with an Herbed Leg of Lamb accompanied by a Spring Pea Risotto.
This book is perfect if you want the challenge of a more adventurous but easy to accomplish cooking.
We simply love this book. It is focused on cooking family style meals. After all, a good meal is best enjoyed with a crowd of loved ones around.
We are sure you will find your perfect pick among the nineteen menus featured on the award-winning chef's book.
One of the reasons why we believe this book is one of the best new cookbooks is because its recipes are inspired by Nancy's home in Umbria. This brings a fresh Italian touch to meals. After all, we all love a touch of fresh Italian food.
Marinated olives, fresh pecorino and olive oil are some of the ingredients featured in the recipes.
Every home chef will love this book and will find it the perfect tool to organize an unforgettable dinner party.
If baking is your forte, you surely want to have this book in your kitchen. Bittman has created the ultimate and most comprehensive baker's resource.
He will show you how to bake everything in the simplest way possible. We love this book because new bakers and pros alike will find it essential for their bakery creations. The author will take you on a journey of discovery through more than 2,000 recipes.
Yes, a lot can be done with baking. It might possibly be the most creative way of cooking and with Mark Bittman, baking is now simpler than you could imagine.
Did you know that a pound cake can incorporate yogurt, ginger, polenta, ricotta, just to name a few? This and more incredible discoveries await you in this book to add to the best new cookbooks collection.
This is the perfect book for cookie lovers. If you love cookies, Dorie Greenspan will be your best friend in the kitchen.
Have you ever wished to have special cookies for every occasion? Well, it seems like Dorie was able to grant your wish when she finally put her cookie knowledge on paper and wrote this book.
She whipped up recipes for every taste and occasion. She created over 300 recipes and they are now finally available to the most avid cookie lover.
You will be spoiled with choice. We love everything about this book but we are especially fond of the dozen of choices of Christmas cookies including the delicious Italian Saucisson and the Snowy-Topped Brownie Drops.
Chef Asha Gomez, originally from Southern India, will take you and your palate on a tasty journey from her village in the Kerala region (Southern India) to her well renowned restaurants in Atlanta.
You will be surprised how well the two culinary worlds can mix and you will be able to recreate the same fantastic fusion of flavours by simply following her interesting recipes.
Ms. Gomez created a delightful cookbook with the understanding of the desires and needs of the home cook. She was able to do this by creating recipes that are very easy to follow and master.
Grab this book and make it yours. You will impress your guests and your palate.
Who does not love Chinese cuisine? Ms. Dunlop's book could not miss our list of best new cookbooks.
The recipes are inspired by the lower Yangtze (Jiangnan) region which has been long known as the land of fish and rice.
Its cuisine is renowned for its delicacy and beauty but also for its balanced, health-oriented dishes. In fact they produce a great variety of vegetable recipes such as the Spicy Chinese Cabbage.
The author spent many years studying and exploring the region to be able to produce a masterpiece with recipes, ingredients and techniques of the Jiangnan kitchen.
We have gone through the book and could not be more impressed. All the recipes are incredibly mouth-watering. They include some classics such as Dongpo Pork and other simple but satisfying dishes such as the Clear-Steamed Sea Bass.
Thank you, Chef Dunlop for bringing a piece of China to our kitchens.
We could not think of a better cookbook to make you fall in love with vegan food. These recipes are not just for vegans, everybody will appreciate these super healthy plant-based dishes.
Honestly we cannot think of a better way of healthy eating. Angela Liddon nailed it again by publishing this sequel to her previous extremely successful Oh She Glows Cookbook.
Plant-based recipes might sound quite complex, but the author has put together delicious recipes for normal people like us with a busy lifestyle and sometime not much time to cook a healthy meal.
You will find recipes for any special occasion and easy to execute recipes to try out any day of the week. For this, Oh She Glows Everyday must be included into the best new cookbooks.
Try the delicious Veggie Burgers or the Fusilli Lentil-Mushroom Bolognese. The taste will spoil your senses.
With a string of very successful restaurants all over Brooklyn, Chef Tarlow has now published his debut cookbook. He captured a year's worth of delicious dishes to be shared with loved ones and created a book with seventeen different seasonal menus.
There is something for everyone. The menus have been thought for small get togethers or large special celebrations. You will find a great variety of menus like Paella with Tomato Toast followed by a Catalan Custard; or a lamb tajine with spiced couscous, pickled carrots, and apricots in honey.
The book wants to explore into cooking and the creativity of it. We love it because it focuses on one of the simple human practices: the one of preparing and enjoying food together. After all, food tastes better when it is prepared with love and shared with loved ones.
We complete our list with this fantastic cookbook full of healthy recipes.
Jessica Koslow, owner of the popular LA restaurant Sqirl, brings to the table over 100 delicious recipes for health-conscious dishes that use only real food and are suitable for whoever reads it because they can be adapted for meat lovers, vegan vegetarians, gluten-free. Everyone can enjoy these delicious healthy recipes.
Most of the recipes in the book are used in Ms. Koslow's own restaurant. The book will take you through a different culinary journey, one where you will experiment with modifying any dish for specific needs or dietary requirements.
This book will educate you and give you an insight to a different approach to food. It is surely one of the best new cookbooks.
Buon Appetito!