Sexiest Latina Porn Stars
These are the hottest Latina porn stars on the scene right now — and we're loving them!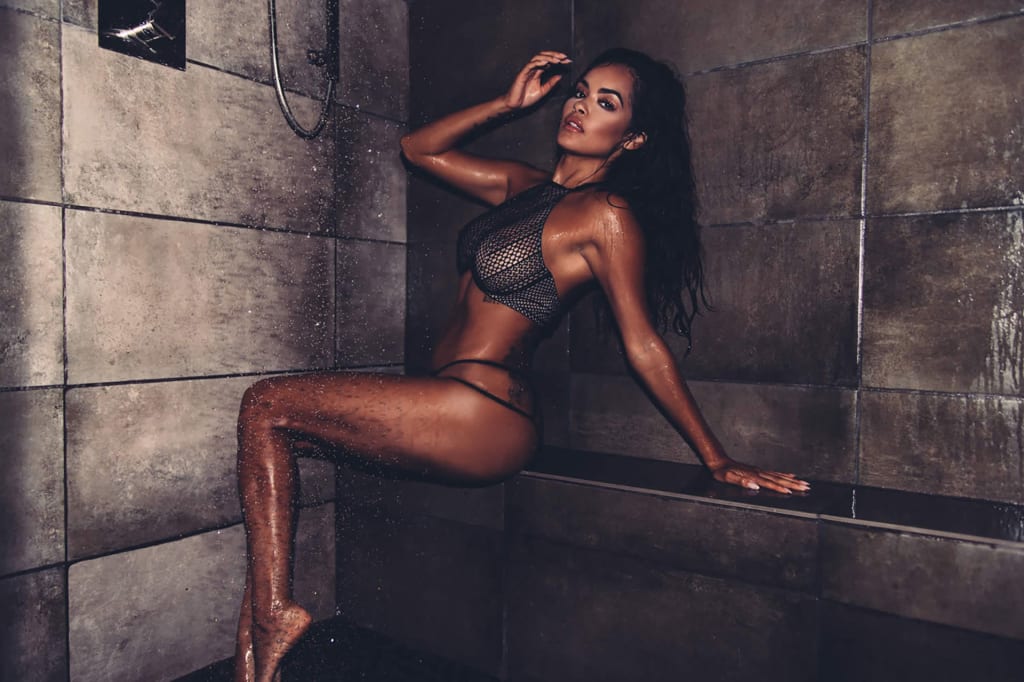 The porn industry has long been known for having beautiful blonde porn stars lead the pack — but that's quickly changing. Latina porn stars are rapidly growing in popularity and getting the attention of major porn producers.
If you love curvy beauties with gorgeous smiles and perfectly styled hair, this list will have you checking out the newest work of some of the sexiest ladies currently making adult movies.
Abella Anderson has the eyes of an angel and a body to match—but that's not all she has. When she's on camera, she knows how to work it and seduce with every little move she makes. Her striking video presence and her awesome looks make her one of the sexiest Latina adult actresses.
If you're a fan of seeing beautiful, busty ladies when they are at their best on social media, you'll love following her Instagram account. She brings out her inner beach babe year-round, and considering how great she looks in a bikini, we're alright with that.
Esperanza Gomez is one of those ladies who always looks like she's up to some kind of mischief—and that's precisely why this smoking-hot MILF always seems to keep us guessing. One minute, she's showing off the softer side of her personality in a cute lingerie set, the next, she's rocking it at the gym.
When she's on video, Esperanza never ceases to please and tease. That's why her fans adore her.
Daisy Marie is equal parts social media maverick and superhot porn star—and that's a pretty epic combination, if you ask us. She's got an absolutely beautiful toned body, warm brown eyes, and lips that look super kissable.
She's got one of the sexiest porn star Snapchats around, and her Twitter isn't that bad either. If you love busty latinas who sizzle and offer a lot of personality online, you're going to get weak in the knees looking at Daisy Marie.
Bridgette B. has all the glamor, glitz, and style of a Kardashian—and a booty to match, too. Epic sense of fashion aside, Bridgette B. has a lot going for her. She's got long legs, big, perky breasts, and cheekbones most runway models would kill for. It's easy to see why she's called the Spanish Doll; she really does have a very doll-like look to her.
When it comes to her content, Bridgette knows how to work it on camera. Her blowjob scenes are some of the best you'll ever see, and once you check them out, you'll understand why she's one of the sexiest Latinas to ever hit the scene.
If you're a fan of sultry tattooed ladies with a perfect booty and juicy lips, Alexis Amore is going to be your new favorite porn star. When she's on camera, Alexis knows how to work her body, and that's why she's been gaining fans at a breakneck speed.
That being said, Alexis Amore is more than just a porn star. She's a radio host, a feature entertainer, as well as a pretty amazing model. She loves her fans, and once you check out her work, you'll love her right back, too.
Nina North is one of the most famous porn stars on this list, and the reason why is because she's absolutely beautiful. She's known for being one of the hottest globetrotting adult film stars on the scene right now, and for having one of the most stellar figures you'll ever see.
When she's not shooting amazing content, she's on social media and being an outspoken activist for causes that she believes in. Both online and off, she's known for her kind nature and good heart—and that makes her even sexier, if you ask us.
Veronica Rodriguez is one of those women who has managed to carve out a solid reputation for herself as one of the hottest Latina porn stars in the industry. Known for her petite, slender figure and her beautiful cocoa brown eyes, Veronica Rodriguez always knows how to look great on camera.
If you love strikingly gorgeous teen girls with thick long hair and perfect complexions, Veronica Rodriguez will make you fall in love. It's also worth noting that she has one of the sexiest porn star Snapchat accounts out there.
The 2017 AVN award-winner for Best New Starlet is Holly Hendrix — and it doesn't take a rocket scientist to figure out why. This wild and petite young porn star looks incredible when she's getting laid on camera.
Holly Hendrix has been snapping up award after award, and considering how much she loves doing it on tape, we have no doubt we'll be seeing more of the green-eyed vixen soon enough. Fans of wild cuties with epic booties need to check out her work.
With her innocent-looking eyes, her long brown hair, and her gorgeous ink, Gina Valentina walks that super-fine line between wild and demure. That vibe alone makes most people weak in the knees for her, but when you add in her awesome physique, you have the makings of one of the best porn stars of recent years.
She's got some of the most spectacular boobs in porn, and she knows how to work those sexy hips on camera. If you love pouty lips, thin waists, and perky breasts, Gina Valentina's the new girl you need to crush on.
Amarna Miller is, without a doubt, one of the hottest redhead porn stars in recent years. She's slender, has a cute butt, and also has gorgeous crimson hair.
The Spanish sweetheart also has the cool perk of being one of the most educated porn stars in the business. She's an avid feminist and regularly discusses topics she's into on social media. Fans of beauty with a side of brains will love Amarna Miller.
Sophia Leone... even her name sounds sexy! This elegant and downright foxy porn star is known for her large breasts, her big booty, and her tiny waist. Often compared to Kim Kardashian thanks to her sense of style, Sophia Leone regularly gets cited as one of the sexiest porn stars ever.
Though she has a gorgeous face and an epic ass, Leone's way more than just a pretty face. Her personality is awesome! She gets vocal about issues she cares about, and regularly adds her own two cents on pop culture online, too.
Petite and sweet with a perfectly round booty, Jynx Maze is one of those porn stars that could easily have made a great living in mainstream modeling, too. She's got strikingly beautiful eyes, a great sense of style, and a pretty awesome stage personality, too.
It's not too hard to see why Jynx has become one of the most popular Latina porn stars out there in recent years. She's so beautiful, she's jaw-dropping... and she knows how to act, too!
Most people would be over the moon if they would be able to get a date with someone half as pretty as Luna Star. Her soft features, beautiful eyes, and massive boobs would drive anyone crazy.
She's glamorous, but she's also a wild child. She knows she's naughty, and she revels in it. She's the girl you always wanted to date, and now, you can see what she has underneath her clothes. That's why Luna Star is everyone's fantasy.
Megan Salinas has that allure that you can't quite place, but always can recognize. She's petite yet curvy, and has that uniquely bright-eyed look that so few people in the porn industry have.
She's not like other girls. She flaunts her sexuality, and she does it in an impeccably badass way. That alone makes her worth checking out, and when you see how sexy her body is, you'll probably fall in love.
Latin porn stars have got it goin' on, and Sara Luvv is a prime example of why Latina porn stars can rock your world. She's got a gorgeous figure and amazingly long legs — but looks alone aren't what got her the popularity she has.
Sara Luvv is an outspoken feminist and public personality. She's also known for having sexy photos on social media, along with the occasional photo of a cute corgi. Overall, she's a great person to check out, and an incredibly hot porn star.
Reader insights
Be the first to share your insights about this piece.
Add your insights