Potli Samosa Recipe
How to make Potli Samosa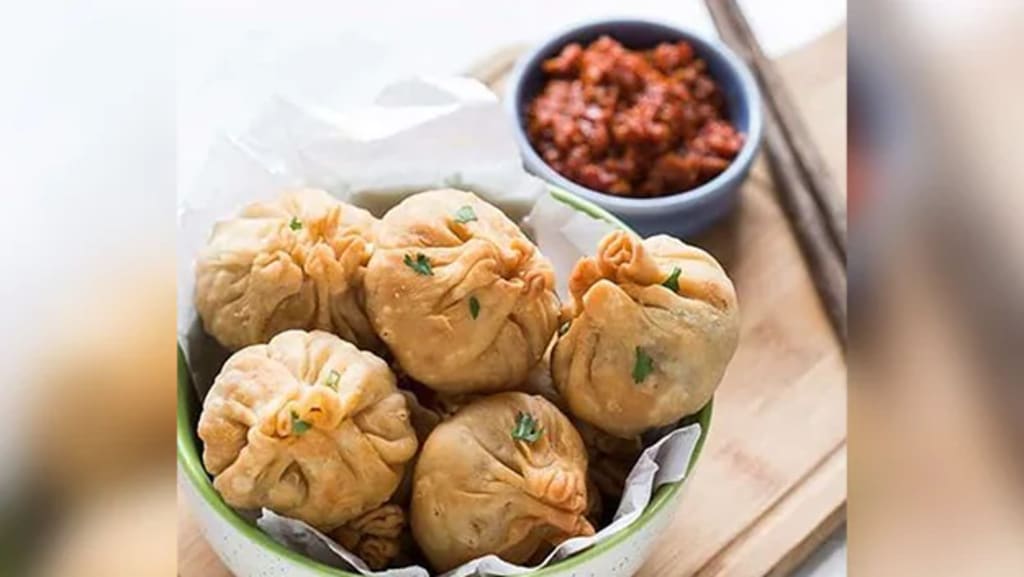 The word "potli" refers to a small pouch or bag, and in the case of potli samosas, the filling is wrapped in a small pouch made of dough. This crispy deep fried snack tastes best when served with green chutney and kadak chai.
About Potli Samosa Recipe
Potli Samosa is a traditional Indian snack that originated in the northern part of India. The snack is believed to have been first developed in the state of Uttar Pradesh, where it is still a popular snack today. It is also popular in other parts of India, such as Gujarat, Rajasthan, Punjab, and Haryana.
The dish is made with a dough made from maida flour, which is then filled with a mixture of boiled potatoes, onions, peas, and spices. The dough is then deep-fried to create the iconic triangular shape of the samosa. The dish is usually served with chutney or ketchup. The snack is typically enjoyed as an appetizer or as an accompaniment to main meals.
Total Cook Time 35 mins
Prep Time 15 mins
Cook Time 20 mins
Recipe Servings 4
Easy
Ingredients of Potli Samosa
For samosa dough:
2 cups Maida
4 tbsp Oil
to taste Salt
Water, for kneading
For filling:
30 gm Carrot, finely chopped
30 gm Cabbage, finely chopped
30 gm Capsicum, finely chopped
1/4 cup Peas
3 Potatoes, boiled and mashed
1 tsp Garam masala
1 Onion, finely chopped
1 Green chilli, finely chopped
1/2 tsp Jeera
1/2 tsp Saunf (fennel seeds)
1/2 tsp Kasuri methi
30 gm Coriander leaves
1 tbsp Oil
1/2 tsp Coriander seeds
1 tsp Ginger
1/2 tsp Dry mango powder
How to Make Potli Samosa
In a bow, add maida and salt. Mix well. Gradually add the oil and start mixing the dough until it becomes crumbly. Add some water and knead to form a stiff dough. Cover it with a wet cloth and keep aside for 30 mins.
After sometime, knead the dough again and divide it into small portions.
For the filling, heat oil in a pan. Add jeera and fennel seeds and allow them to crackle. Add ginger, green chillies, onion, and fry for a few seconds.
Add coriander seeds, garam masala, dry mango powder, salt and mix well. Cook for 1-2 minutes. Add mashed potatoes and give everything a nice mix. Now, take it off the heat and add kasuri methi and coriander seeds. Mix well.
To make the potli, take a small dough ball and roll it out into a thin disc. Now, take some stuffing and place it in the center of the rolled disc.
Brush the edges of the disc with a little bit of water. Bring the edges together to form a potli. Gently press and seal the potli. (Make sure the stuffing remains in place).
Heat oil in a kadhai set on medium-high flame. Slide the potlis in the oil and deep-fry until golden brown and crispy.
Potli samosa is ready to serve. Enjoy!
Health Benefits of Potli Samosa Recipe
Potli Samosa is a popular Indian snack that can be enjoyed as a snack or even as a meal. It is made with a filling of potatoes, peas and spices, wrapped in a thin pastry. This snack can provide a variety of health benefits, including:
1. High in Nutrients: Potli Samosa is high in several important nutrients, including carbohydrates, proteins, and dietary fiber. This makes it a great source of energy and helps to keep you feeling full for longer.
2. Low in Calories: Potli Samosa is a low calorie snack, making it a great option for those who are trying to watch their calorie intake. It is also low in fat and cholesterol, making it an ideal snack for those who are trying to maintain a healthy weight.
3. Good Source of Vitamins and Minerals: Potli Samosa is a good source of several important vitamins and minerals, including vitamin A, vitamin C, iron, and calcium. These vitamins and minerals are essential for a healthy diet.
4. High in Antioxidants: Potli Samosa is a great source of antioxidants, which help to protect the body from free radical damage and can help to reduce the risk of certain diseases.
5. Boosts Digestive Health: The dietary fiber in Potli Samosa can help to promote digestive health by aiding digestion and reducing constipation.
Overall, Potli Samosa is a healthy snack that can be enjoyed as part of a balanced diet. It is high in nutrients, low in calories, and can provide a variety of health benefits.
Reader insights
Be the first to share your insights about this piece.
Add your insights