Meal Planning
Must Try Slow Cooked Pot Roast Recipes
Pot roast is one of those awesome meat cuts that melts in your mouth with the right recipe. These must try slow cooked pot roast recipes will make dinner better than ever.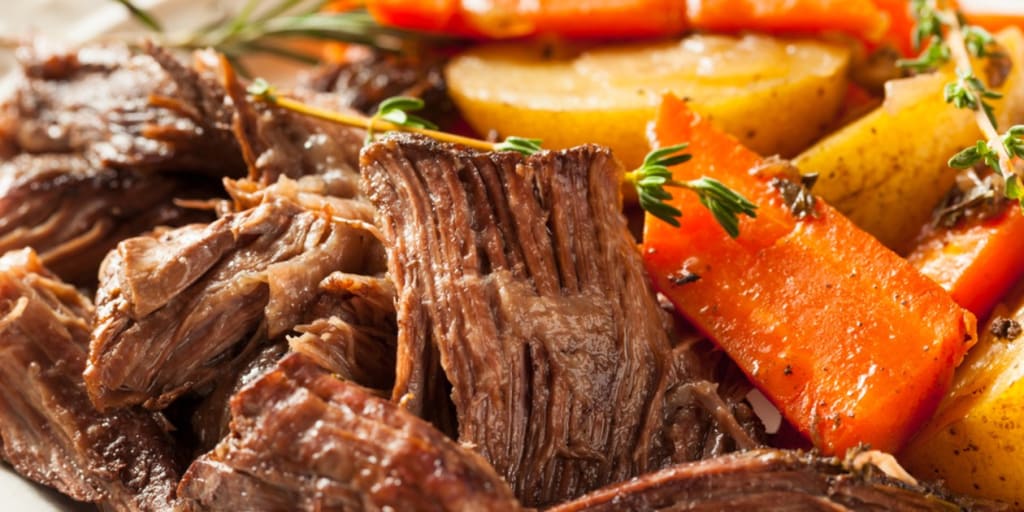 Pot roasts are cheap cuts of meat, and they're cheap because they tend to be very difficult to work with using traditional cooking methods. It's not unusual to hear dinner guests complain about an oven-done pot roast that's dryer than a bottle of Extra Brut, after all.
Cheap as they are, there is a perk to pot roast that most people can't deny. That benefit is that they quickly turn into tender, melt-in-your-mouth masterpieces when put in a slow cooker.
If you love meaty dishes, these must try slow cooked pot roast recipes will be an excellent addition to your monthly meal planning.
Classic Slow Cooker Pot Roast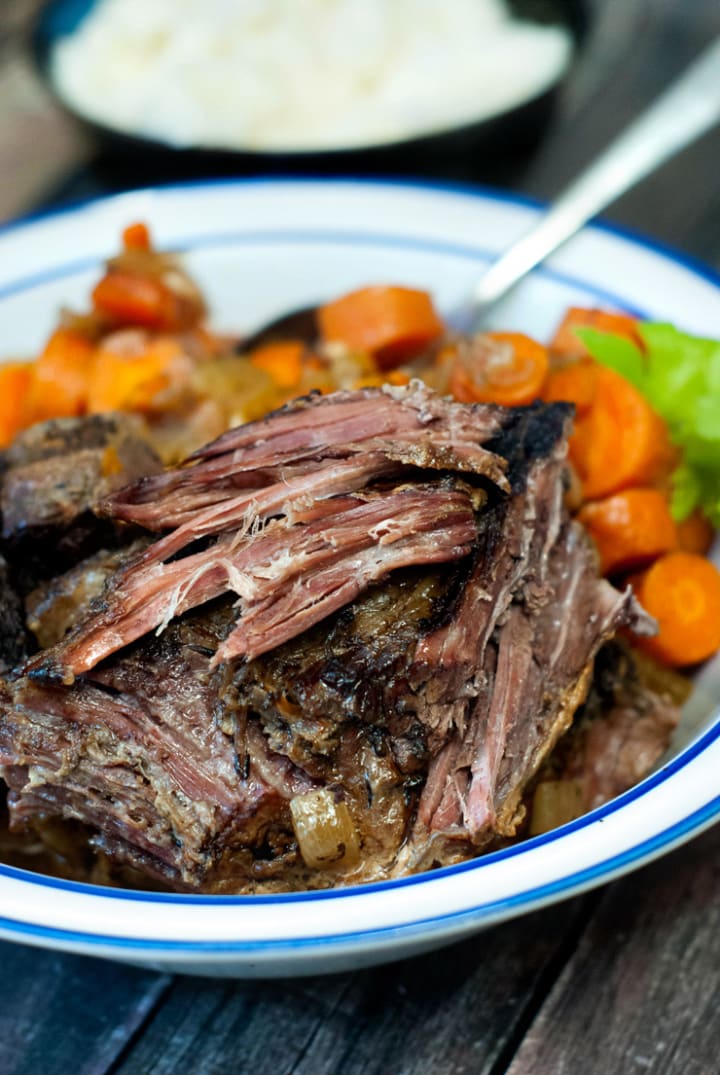 There's something amazingly comforting and satisfying about slow cooked pot roast that's done with traditional ingredients. A good slow cooker can bring out the juicy side of pot roast and also help create a rich, tangy gravy that enhances it at the same time.
This amazing recipe for Slow Cooker Pot Roast is one of the best traditional pot roast recipes we've seen, and as such, deserves being called one of the best must try slow cooked pot roast recipes for families with little time on their hands.
Texas Roadhouse Pot Roast
Almost every place out there can enjoy standard pot roast recipes, but if you love that sweet, Southern smoke, then the only pot roast recipe you'll want your crock pot to make is one that has a Texan BBQ pit edge to it.
This incredibly savory and umami-rich recipe for Texas Roadhouse Pot Roast is one of those slow cooked pot roast recipes that incorporate that Texas-style BBQ sauce into the mix for a perfectly summery pot roast dinner.
Our suggestion to enhance this recipe is to serve it with a side of baked potatoes and biscuits. After all, if you're going to enjoy melty BBQ pot roast, you might as well do it in style.
Mississippi Pot Roast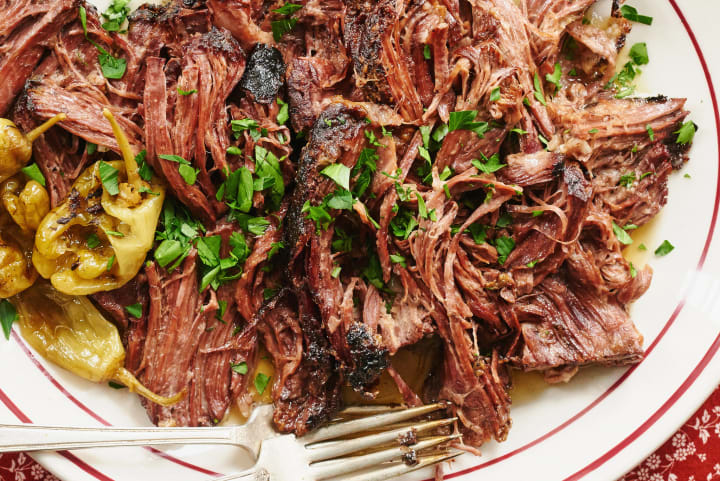 If you love pot roast recipes that add Southern smoke without actually relying on cheap BBQ sauce to do it, then you might want to check out this recipe for Mississippi Pot Roast.
Much like the Texan Roadhouse version, slow cooked pot roast recipes like this one have meat that melts in your mouth and carries that old school Southern taste.
The spicy peppers and onion soup mix packets make for an impressively spicy and savory dinner, all the while keeping things mellow enough for those who don't like too much heat to enjoy.
Slow Cooked Red Curry Pot Roast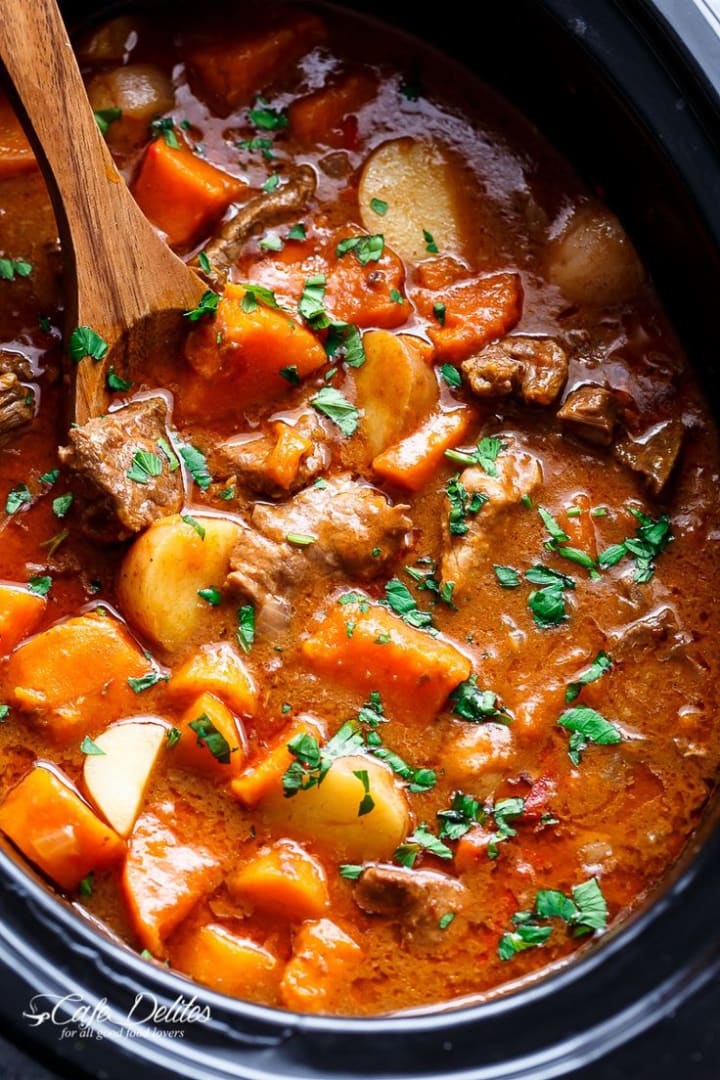 The most popular slow cooked pot roast recipes on the net typically focus on a couple of methods to impart flavor. More commonly, they'll use traditional herbs and veggies, onion mix, or even BBQ sauce to make things pop.
However, not all pot roast recipes are the same.
This juicy recipe for Slow Cooked Red Curry Pot Roast gives a very exotic twist to this often-typecast cut of meat. The roast is still tender, the curry makes it smoky, and you will want to eat it time and time again after you give it a taste.
Coconut Curried Beef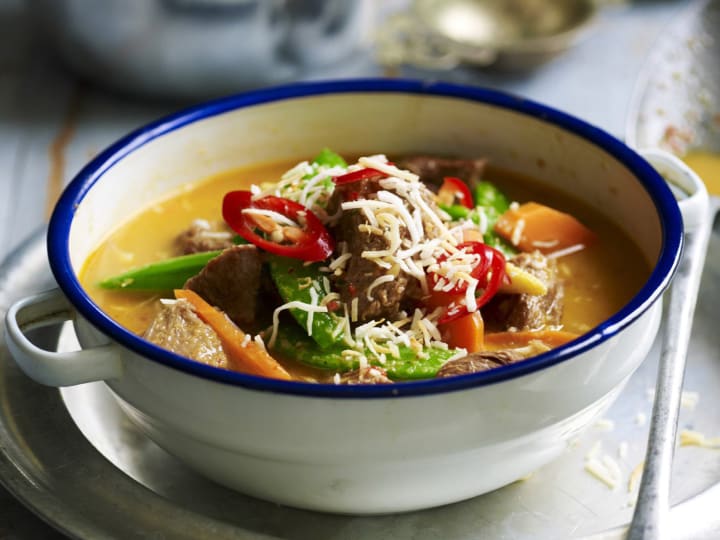 Love curry, but hate the red stuff? There are still plenty of slow cooked pot roast recipes to choose from out there. This incredibly creamy, sweet-but-spicy recipe focuses on a large chunk of beef pot roast to bring this meaty stew to new levels.
If you want to give a coconut-based curry a try, this recipe for Slow Cooked Coconut Curried Beef is a great place to start. We suggest serving this with some hot tea for a truly exotic twist.
French Style Pot Roast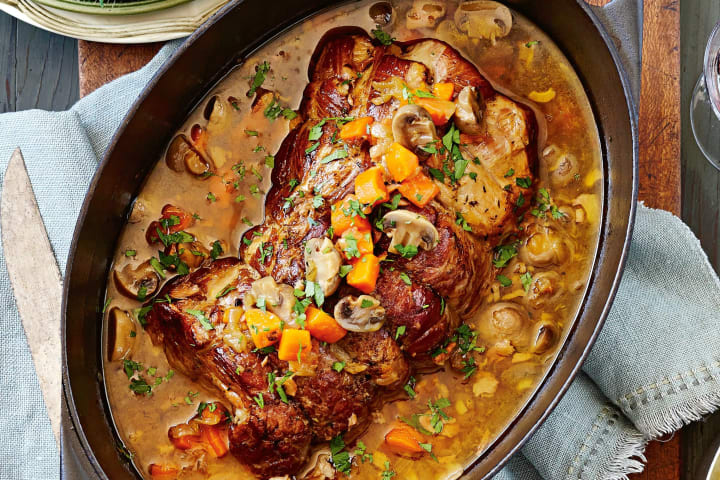 French-style stews involve a lot of delicious Herbes de Provence, rich gravies, and of course, super tender meat. For fans of fancy French cooking, a pot roast stew (or pot au feu) is just what the doctor ordered.
This recipe for French Pot Roast adds a lot of classic flavors into your dinner, and pairs beautifully with a nice glass of merlot. If you love looking like a French chef, then this is one of the best must try slow cooked pot roast recipes to use for your next dinner party.
Old School Pot Roast Stew
Many of the slow cooked pot roast recipes we talked about will offer pot roast meat served in chunks, often with a side of gravy. Obviously, stews are also a thing — and if you love that hearty style of dinner, then you might want to try a more traditional take on pot roast.
This crock pot-friendly recipe for Old School Pot Roast Stew will allow you to get the beefy goodness of pot roast, veggies, and soup all in one tidy package. It also freezes remarkably well, too.