Millennial Hunter-Gathering: How Is It Done?
7 Top Tips to Get You Started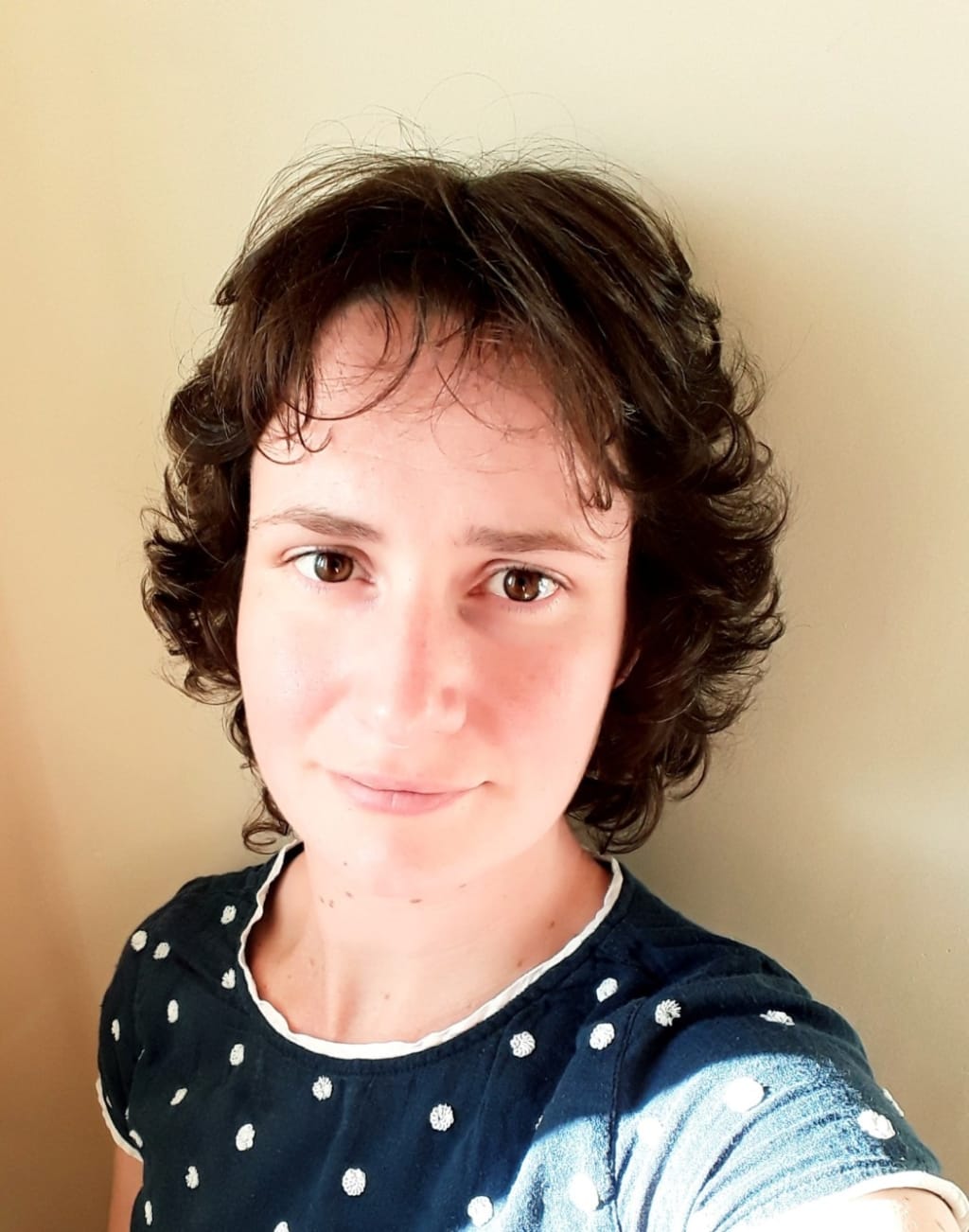 I'm Laura, the Millennial Hunter-Gatherer
Chances are that, like a lot of us at the moment, you've been wondering how to keep the cost of your grocery bill down, but still feed yourselves and your family really delicious food.
In these articles I share the ways that I keep spending low but the food quality high, and I hope to inspire you to do the same! You can also follow me on Instagram and Facebook too.
As a Millennial Hunter-Gatherer, I dabble in a little home growing and a little foraging, but the bulk of the money saving comes from buying our food at a cut price when it's about to go out of date.
Here's how I do it…
We shop for as much of our food as we can from supermarket reduced sections.
In the evenings, one of us puts our son to bed whilst the other heads out to the shops to look for bargains.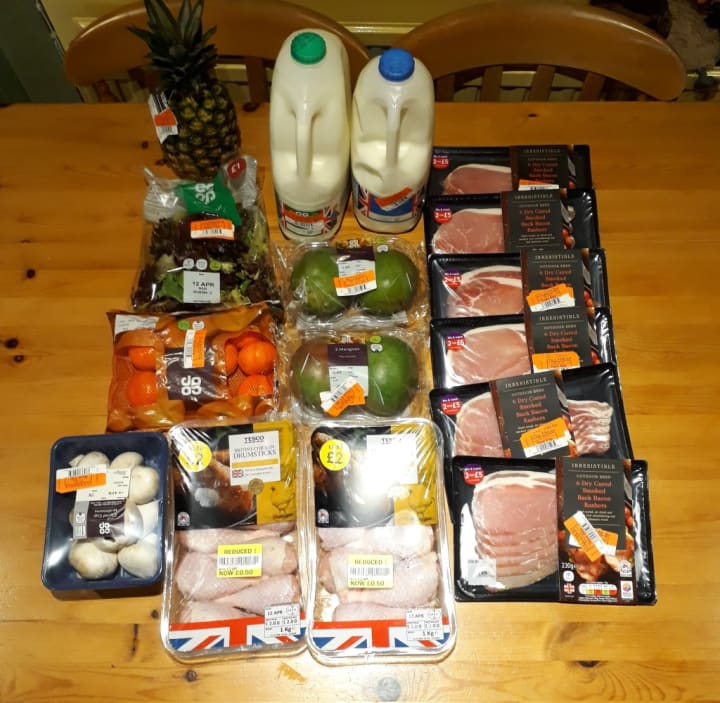 We live near several convenience stores and supermarkets, so I jump in the car and make a tour of each of them, choosing the best bargains for our fridge, freezer and fruit bowl.
The reductions are incredible, with prices on all kinds of fresh produce slashed by 80 or 90%.
If you're thinking of shopping this way too, then here are a few pointers to get you started:
There are no guarantees. Each visit can be hit or miss; you never know what you're going to find, so don't be disheartened if you come home empty-handed occasionally.
Hedge your bets. Visiting more than one shop is a good way to reduce the risk of a poor reduced section haul, but be sure to balance the cost of travelling further afield against possible savings.
Learn the patterns. Different supermarkets make their final reductions at different times. Vary the times you visit until you've got to know the stores near you. And don't be afraid to ask! In some stores (luckily fewer and fewer these days) leftover food is thrown away at the end of the day; in my experience the staff would far rather it was sold to someone, so they are happy to tell you when the price will drop.
Be realistic. Think carefully about what you can realistically eat in the next couple of days. It can be easy to get carried away with the amazing bargains and end up with enough mushrooms or tomatoes to fill your entire fridge. And yes, this happened to me this week... whilst I'm writing this I've got several trays of mushrooms drying for storage as I already have plenty of mushroom soup in the freezer!
Try new things. We all like to try new foods occasionally, so if you see something in the reduced section that you've been interested in tasting, this could be the perfect opportunity to experiment without spending a lot of money. Chances are that if it's made it into the reduced section once, you'll see it again in the future.
Love your freezer. A lot of food can have its shelf life extended by freezing, so this can be a good time to stock up. Most meat can be frozen on the day of purchase and thawed later, and many vegetables can be blanched and frozen. You can even cook a batch of your favourite dinner and freeze a portion into your own homemade ready meal—ideal for a busy midweek evening.
Embrace spontaneity. This isn't for everyone, I know. For some busy families, a meal plan set in stone is the only way to get through the week! But if you have a little space for flexibility, reduced section shopping can be a great way to save money. Plus, with a stash of frozen goodies that you've built up from previous reduced section shops, you can still be sure you won't go hungry. Even if you need a rigid routine, it's often worth a quick check of the cut price food; there might be something waiting for you that's already on your list.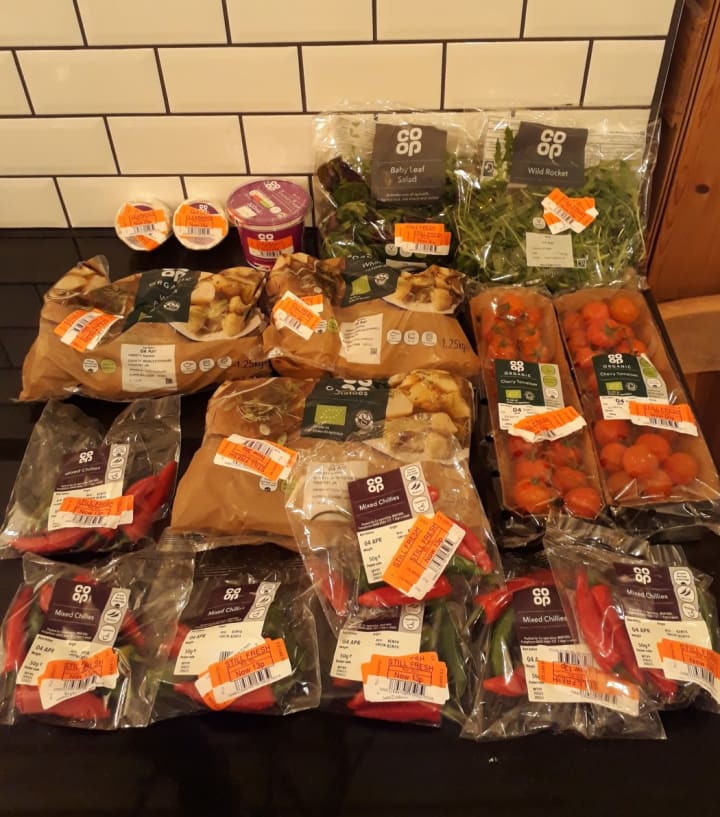 So there you have it, a quickstart guide to saving you money.
I hope this has given you a few hints to get you started, I look forward to seeing more hunter-gatherers out and about!
If you'd like to read more about me, here's a proper introduction, otherwise just browse my site for some lovely recipes, and don't forget to follow me on Instagram and Facebook for the every day food adventures!
Laura x