Mushroom Soup by Millennial Hunter Gatherer
Sometimes, you just have so many mushrooms that you simply have to make mushroom soup.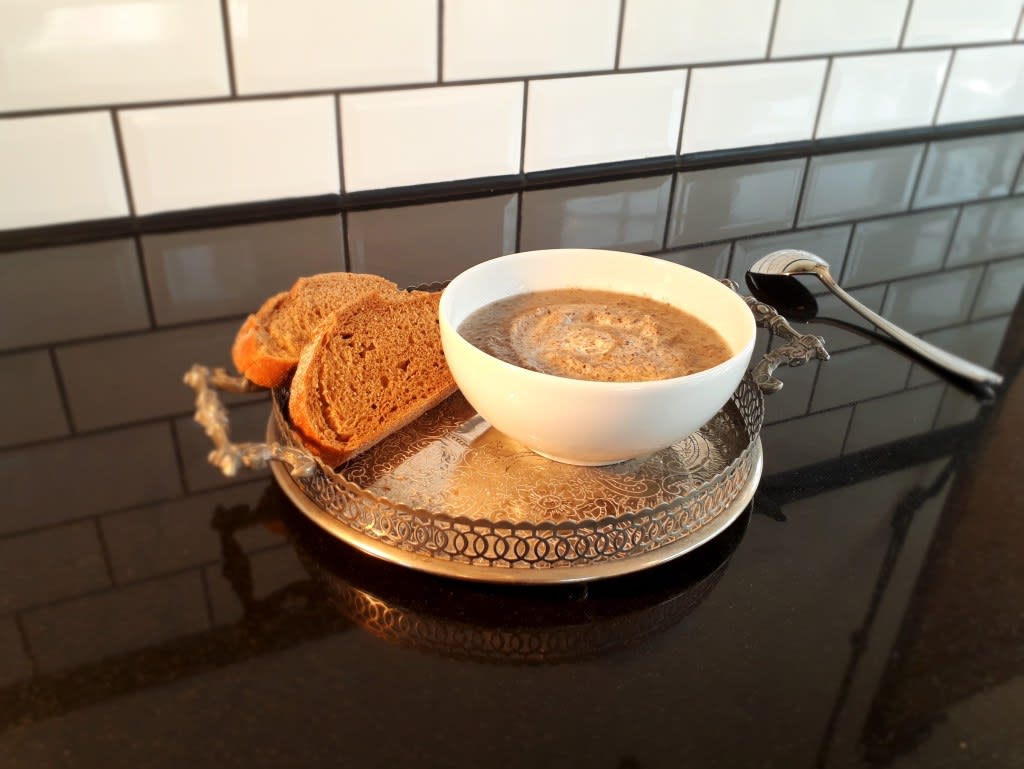 Creamy, wholesome mushroom soup
I love mushrooms. I love adding them to pies and pasta, casseroles and curries. They add flavour and texture to so many dishes and pair well with so many different foods.
Sometimes though, you just have so many mushrooms that you simply have to make mushroom soup. This was me recently, after a reduced section spree that gave me four punnets of mushrooms that I needed to use pretty quickly.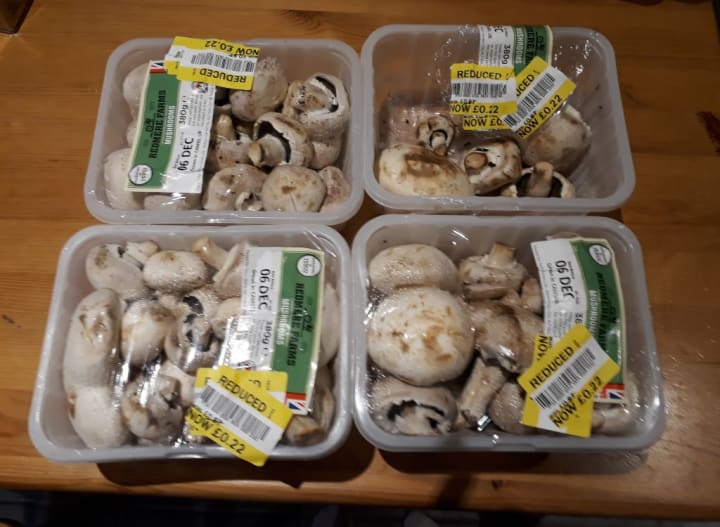 Making mushroom soup is really simple, but it needs a little patience to achieve the very best mushroomy flavour. Here's how to do it.
Have you seen the foodie film Julie and Julia? If you ever watch it there is one thing that you should definitely take away from that film, and that is to give mushrooms room to brown. It is so true.
So fry your sliced mushrooms in batches, and make them small batches. My top tip here is to get streaming your favourite box set and just take your time.
As always with my recipes, you can adapt to work with whatever quantity you have available.
Mushroom Soup
Ingredients
Oil, for frying
1kg mushrooms, sliced
5-6 small onions, chopped
6-8 garlic cloves, chopped
A little white wine, optional
700ml chicken stock
Black pepper
Double cream, to serve—see method
Method
Heat a small amount of oil in a large, stainless steel frying pan or saute pan. Add a handful of onions and fry, stirring, until they begin to brown. Add in the garlic, and cook until the onions are golden brown. Tip them into a large saucepan or casserole dish.
Add a small handful of mushrooms and allow to brown, stirring occasionally. When the mushrooms are nicely brown, add these to the casserole dish.
Repeat this process until all the onions, garlic and mushrooms have been cooked. Your pan will get a little brown, but don't worry, you can easily deglaze with a little water or, better, white wine. To do this, whilst the pan is hot simply pour in a little water or wine. It will hiss and sizzle so don't be alarmed. It will also take all the delicious browned 'mushroominess' from the bottom of the frying pan so you can add this to your casserole dish for extra flavour. Saves on the scrubbing too!
Add the chicken stock and black pepper to the mushrooms, and heat until simmering. Take off the heat and blend, either with a stick blender or in a jug blender. At this point, you can portion up any soup that isn't to be eaten immediately and keep it in the freezer for up to three months.
When you're ready to eat the soup, simply warm it gently in a pan, stirring. If your soup needs thinning, add water or chicken stock or (my preference) double cream until it's the consistency you like. Serve into bowls and add a swirl of cream or creme fraiche to finish it up. It's really good with crusty bread, and a little fresh parsley sprinkled over, if you have it.
Variation: If I'm feeling particularly in need of comfort food, I like to add a generous sprinkle of grated cheese to the top of the bowl. Choose something strong such as parmesan or mature cheddar for the best effect—you'll love how it melts into a luxurious topping.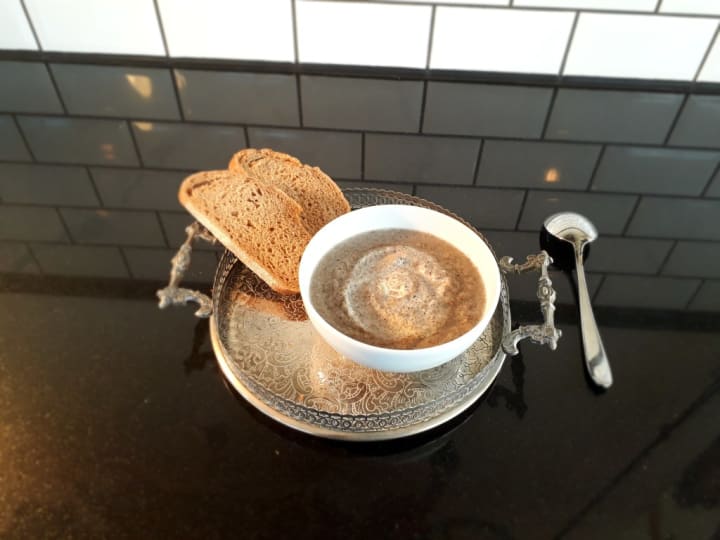 Where would we be without a steaming bowl of soup to warm the cockles during the long autumn and winter evenings? Enjoy!