Just Grubbin Series: Welcome to Philly Markelle Fultz
Your Guide to the Philadelphia Food Scene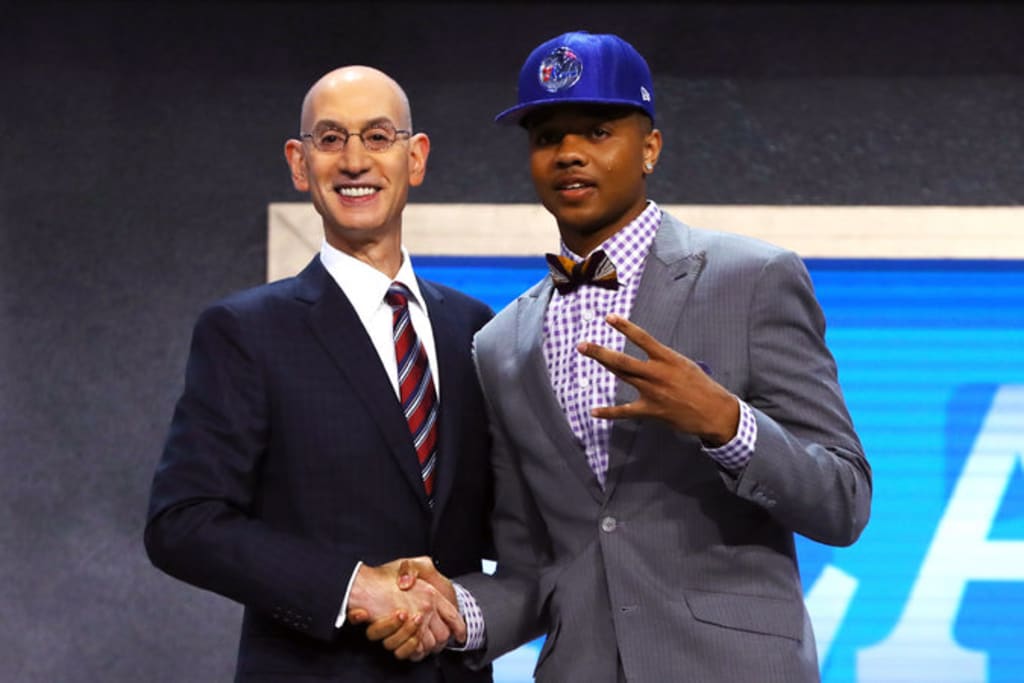 The drafting process seems to be coming to mother fuckin completion for the Philadelphia 76ers as they drafted Markelle Fultz number one overall in this year's draft! I know what your thinking " .....the hell does this have to do with food?" My main inspiration for this post came because he gave us this food gem shortly after being drafted ( via The Players Tribune).
"A lot happened last week. It's crazy that it's only been seven days since I got invited to Philly. I found out last Friday morning. I woke up and thought I was going to Boston for another workout with the Celtics.Then Keith hit me up and said, "New plan. Philly." I was just waking up. So I was like, "O.K., cool. Do they have Chick-fil-A there?" A crispy chicken sandwich for breakfast. It's kind of like my good luck charm. Keith never got back to me about that important question. So I found out for myself. I googled it immediately."
I feel you Markelle! Fried chicken is my lucky charm too man, and if I get fried chicken for breakfast I know DAMN sure I'm about to have an elite day. So welcome to Philly Markelle Fultz ( since I know you're obviously reading this) without further ado and my getting sidetracked, here's your starter guide to some of the best food around The City of Brotherly Love:
Chicken sandwiches / Chicken:
Federal Chicken's fried chicken sandwich
Ishkabibbles Chicken Cheesesteak (ask for it chopped)
The Fat Ham
Cheesesteaks
Jims
Pats is the move if you have to do one of the tourist attractions, trust me on this one
Misc
and much more... we've got you covered!
Percy Street BBQ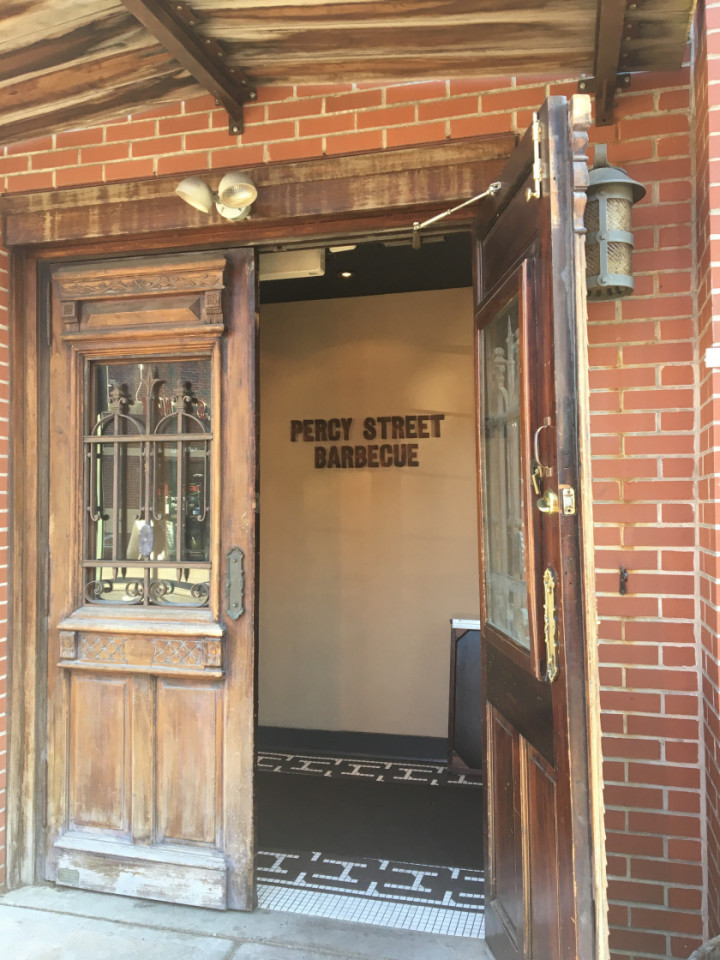 My latest venture (aka my new girlfriend) has brought me to South St., the near-mythical stretch of road completely littered with worthy food destinations. This place is a little more well-known than some of the spots we've featured so far, but with good reason.
Dump N Roll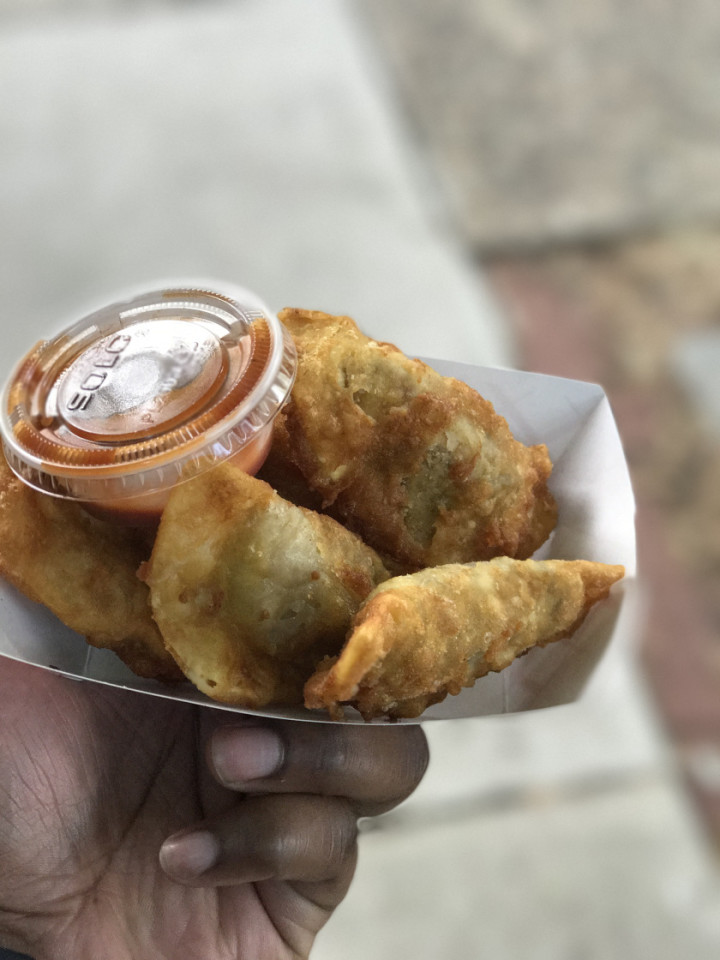 It's a tempura turkey bacon cheeseburger wonton, and yaaaaaaaaa man this right here was IT. I consider myself a dumpling/wonton connoisseur and I never had anything quite like this before. I can see why my dude working the line was so confident when he told me "Yea were the best food truck in the city, best dumpling in the city and I can't wait for your review"…they certainly didn't disappoint.
Dwights Southern BBQ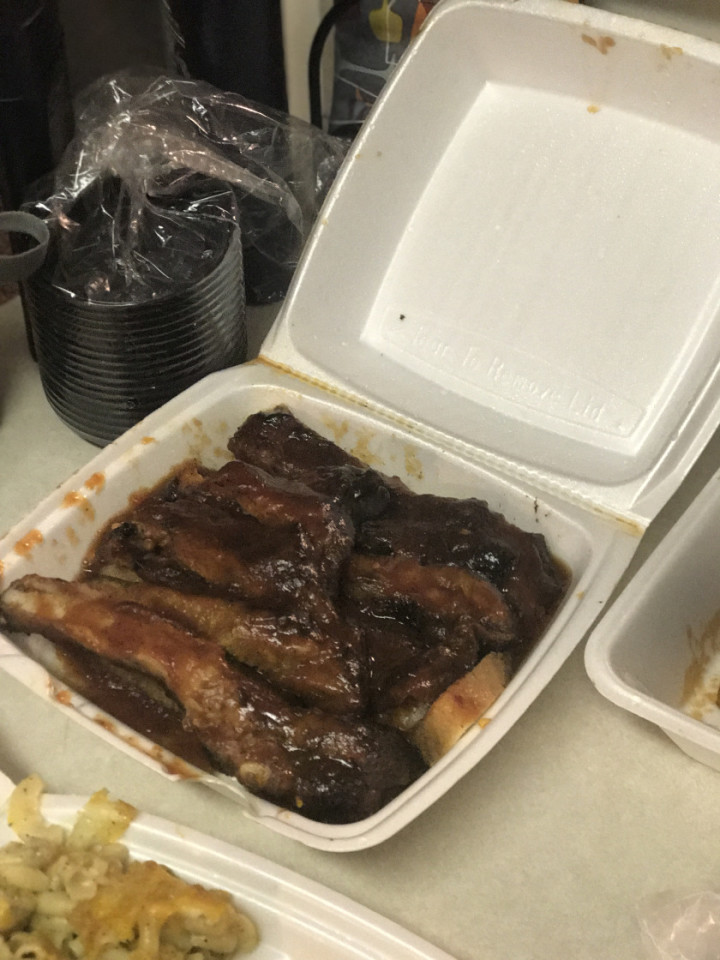 Now, I'm a pork man myself (a few of us GRUBBERS are a part of "PSB" Pork Sweat Boyz). But my coworker that introduced me to Dwight's doesn't eat Pork so he would bring in Beef Ribs. I personally always hated Beef Ribs because every time I've had them they were tough. But the Beef Ribs at Dwight's are so tender, as the cliché goes, it literally falls off the bone.
The Flying Pie Guys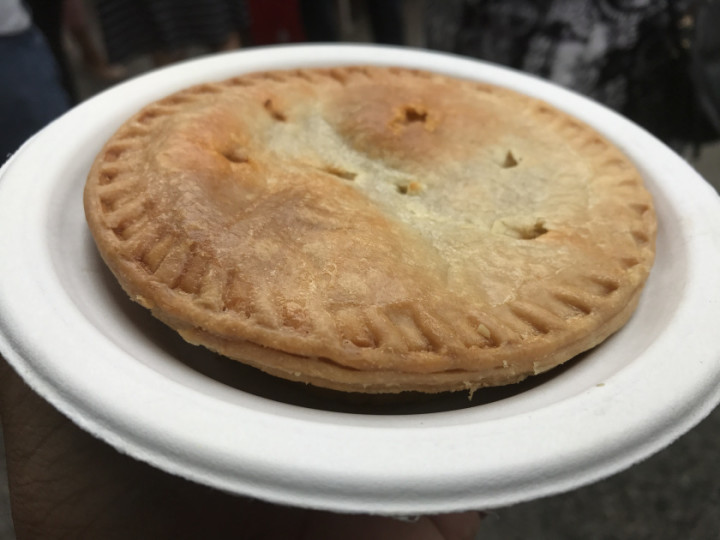 Grass fed ground beef, bacon, cheddar, and gravy. This thing was crazy good. I found myself holding it in two hands like a sandwich and trying not to mess up my brand new JustGrubbin tee. It was perfectly oozy and gave me about half a foodgasm.
Sah-Law Kah-Rhee Mohn from Khmer Kitchen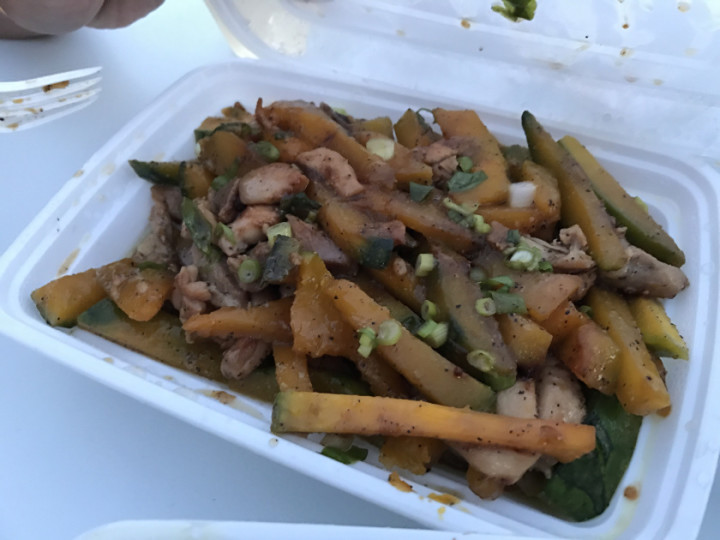 Ordered Sah-Law Kah-Rhee Mohn – curry chicken with a coconut milk base, simmered with curry spice, seared chicken with potatoes, carrots and onions cooked nice and slow. I could literally taste the love enveloping this dish in pure Cambodian cupidity. We had to order to-go so the pics don't do it justice, but golly this is one of my favorite dishes ever. Like, of all time (Kanye voice).
Rigatonis Mobile Crab Cakes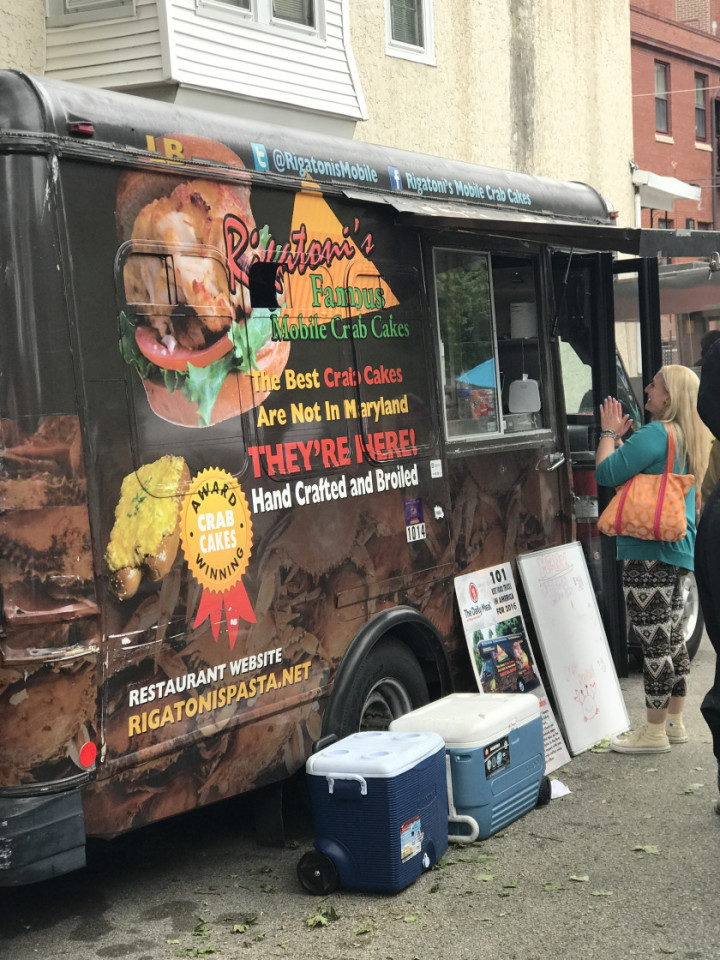 Everything was so fresh: the crab, the texture, everything blended together in a symphony of flavors just twerking and two-stepping in my mouth. I immediately regretted not just going back in this line over and over again with fake glasses and a mustache to hide my shame (Actually I take that back) I would have done that proudly with a smile on my face.
The Rocky-Ball-Boa from Mama's Meatballs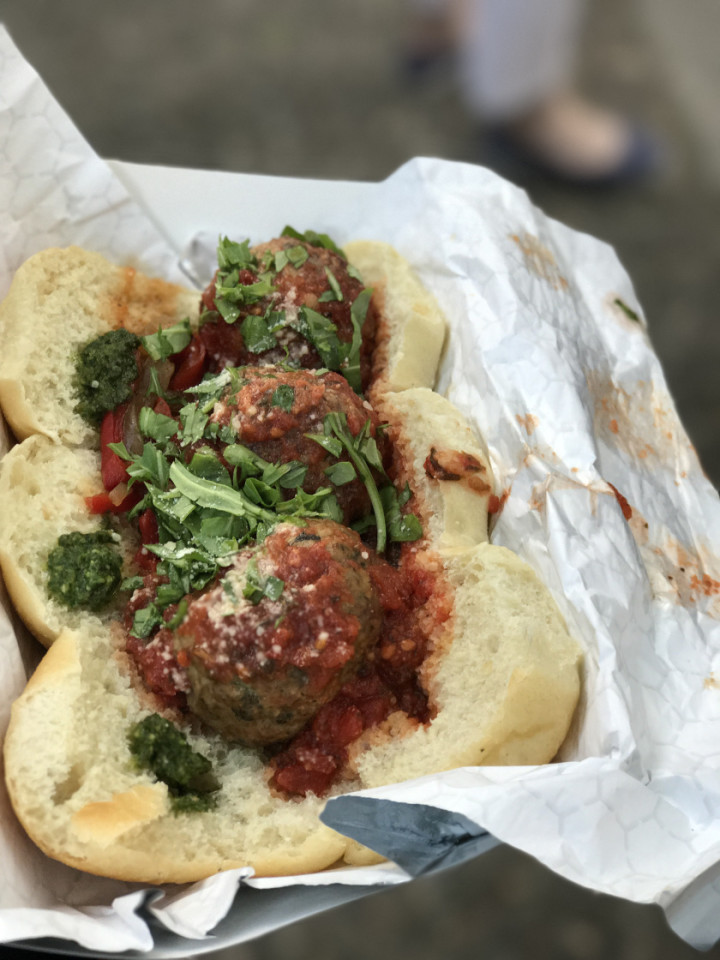 The Rocky was banging; it was a sweet sausage meatball stuffed with mild provolone, Parmesan, arugula, pesto and comes with sautéed onions and peppers on the bread. BANGING! I went back and got another one it was so good.
The Pub Burger from La Peg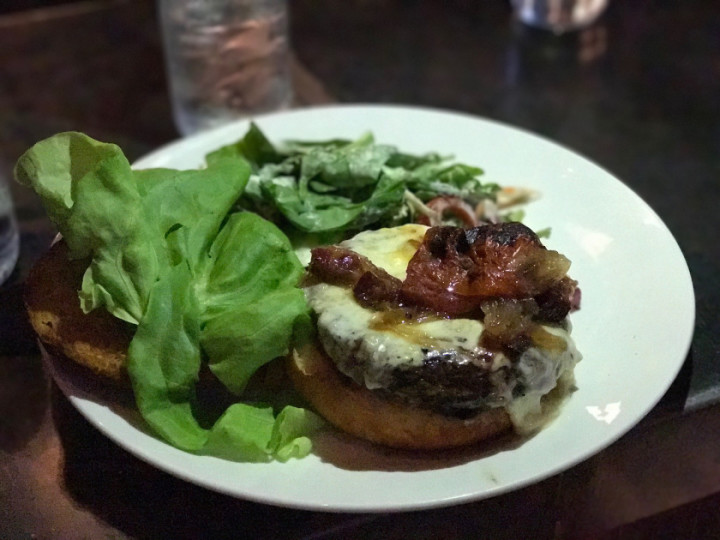 My burger came out perfectly pink in the middle how medium rare should be. The brioche bun was nice and soft, with the red onions and raclette cheese made everything taste perfect. The surprise was the bacon jam. I had no idea what to expect with bacon jam but I love bacon so hey… bacon jam had to be good! Which it was!! The bacon jam just added to the greatness of the burger, you know it is a good burger when you don't even need ketchup or hot sauce.
Nectar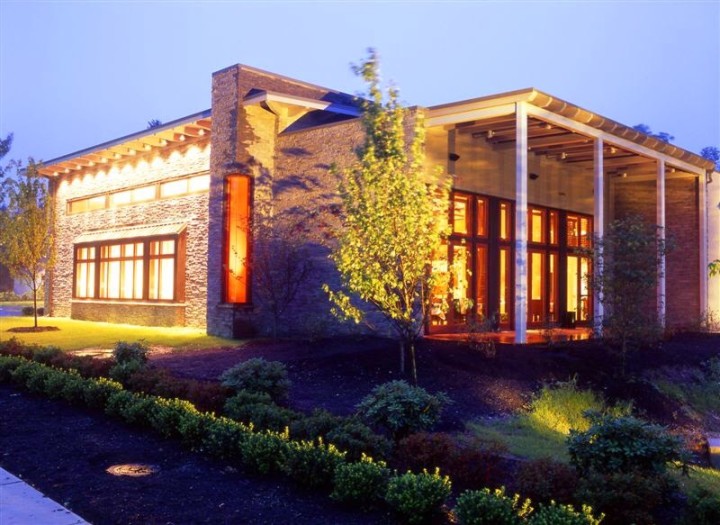 Word had it, that there was an upbeat, Pan-Asian restaurant on the main line that made you feel as though you were in New York City. Fellow Grubber Leer, myself, and our significant others ventured out on this delicious journey to see what all the hype was about. Upon arrival, we were greeted by two dope complementary valet drivers, both of whom were carefully watching over the Lamborghini's, Bentley's and Teslas parked out front.
Steve's Prince of Steaks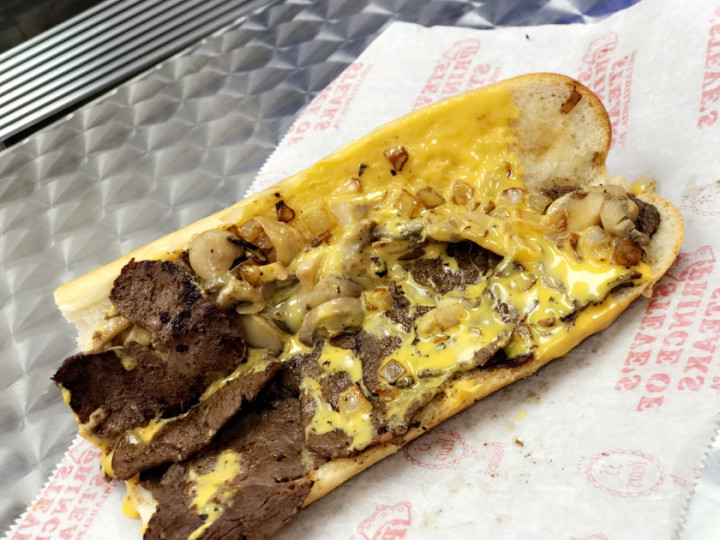 Steve's definitely has good, fresh rolls. I was pleasantly surprised when I took my first bite and let out one of the loudest "Mmmmmm" known to man, fucking delicious. The steak wasn't overdone, the meat was sliced thin and surprisingly it wasn't super greasy which was a complete mind fuck to be quite honest.
Ishkabibbles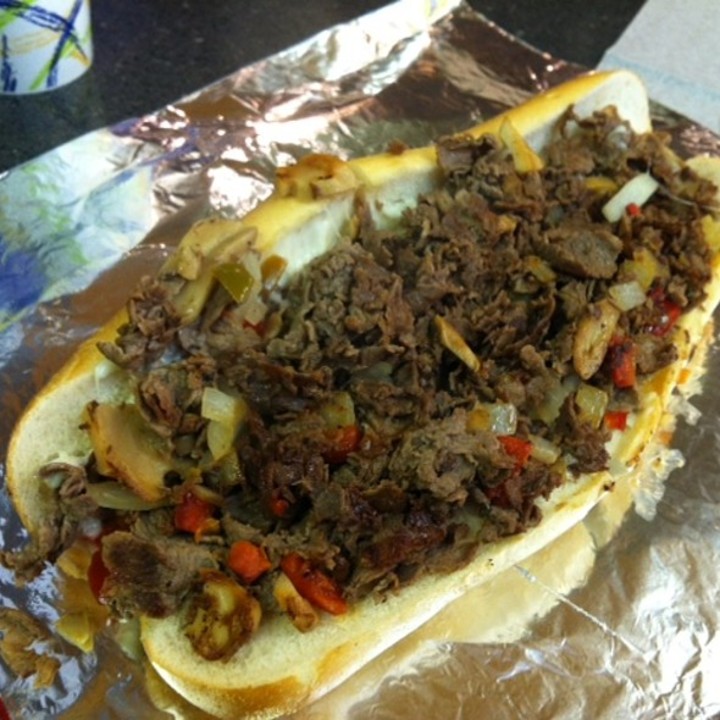 The bread is the key factor to a delicious cheesesteak, can't be out here chipping a tooth and shit cause you bit into 2-month-old bread. Everything was cooked to perfection, the onions and peppers blended perfectly with the sandwich, not overly dominating. The wiz and provolone…my god!
That's all folks and make sure to check out the blog weekly... not just for written reviews but all sorts of good content including our podcasts. Till next time fellow grubbers, PEAAACEE!!
*** Lauren, the founder of JustGrubbin.com, is a South Jersey native who is a sports enthusiast, music lover and a professional foodie/beer critic in his own mind. He dabbles in the art of Food Truck fine dining and all that it entails. If there's a festival in the area, he'll find it. He has been on a life-long journey to discover the perfect cheeseburger and won't stop until he finds it.
pop culture
satire
restaurants
cuisine

Just Grubbin
We're not professional chefs or anything like that, just a group of friends that absolutely love food. No, seriously, we have a problem! So, of course, we decided to start a blog and document our food adventures.
JustGrubbin.com
See all posts by Just Grubbin →