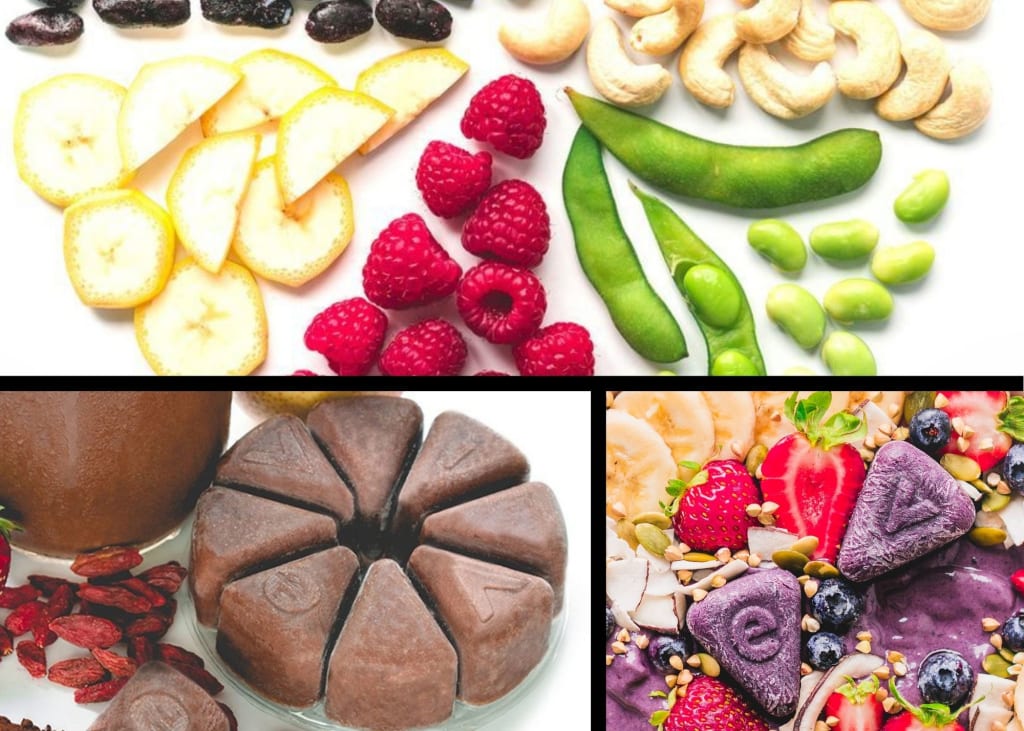 Have you heard of Evive smoothies?
I first heard of them when they showed up on Dragen's Den. I already liked the idea at the time, but I didn't get around to trying them until an add for them showed up on my Instagram.
Smoothie Pucks? How do they work?
First, pick your flavor and then break up the smoothie puck into little smoothies cubes. Next, pop the Evive cubes into a cup or mason jar. Pour in milk or almond milk, wait fifteen minutes and shake it all together! It is so easy!
About Evive
"Ultimately, our purpose is to facilitate your healthy lifestyle so that you feel amazing and have more precious time to do what makes you happy! In other words, our mission is to empower you to get more from life through healthy eating." - Dominic Dubé & Claudia Poulin, co-founders of Evive
What flavors do they come in?

Energizing Smoothies
Bloom (Cherry, Banana, Pineapple, Hibiscus)
Samourai (Raspbery, Strawbeery, Beet Chia Seeds)
Touk-Touk (Mango, Pineapple, Vanilla)
Saphir (Banana, Apple, Pineapple, Cauliflower)
Pure (Mango, Spinach, Coconut cream, Orange juice, Matcha)
Yin (Mango, Carrot, Apple, Oats, Chai spices)
Azteque (Banana, Strawberry, Pear, Cocoa, Goji berry)
Viva (Strawberry, Banana, Dragon Fruit, Cauliflower)
Yogi (Banana, Pear, Spinach, Hemp Seeds, Kale, Parsley)
Asana (Blueberry, Banana, Cherry, Açai berry, Pumpkin Seeds)
And More to Come - Evive has lots of plans for future flavors and limited time flavors, so be excited for more to come!
Sports Smoothies
Passion Mango (Passionfruit, Banana, Carrot, Mango, Pumpkin Seeds)
Cashew Mocha (Banana, Cashew, Cocoa, Coffee, Zucchini, Spinach)
Blueberry Haskap (Blueberry, Banana, Haskap, Cashew, Raspberry)
The sports smoothies are the extra protein smoothies for those trying to build muscle.
So, is it worth it?
Yes!!! There is free shipping in Canada and the prices are really reasonable. I get the smoothies delivered to me every month and it only costs me 50$ per month. I love the smoothies because I use them as my energy food to help me keep rollerskating all the time. So far, my favorite flavor is Azteque because of the chocolate but Asana is close second.
Once I tried this new product from the Canadian smoothie company and I became a part of my life forever. It's healthy, convenient and delicious. They are perfect for busy mornings!
If you live a busy and active lifestyle than I think these smoothies are more than worth it. I tried other food delivery services like Hello Fresh and Instacart and the prices of the delivery were too expensive to be worth it. However, Evive has found the right balance with price and convenience. In fact, this is the first blog I have ever written that has actually said that a food delivery service is worth it. Don't believe me? Take a look at my older blogs and see for yourself.
Want a free sport shaker?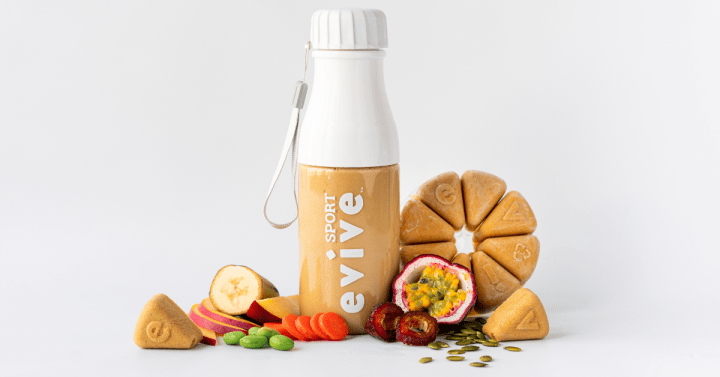 Ready to try Evive? You get $10 off your first order with this coupon code.
Coupon Code: JENNYF10 (Never Expires)
If you order before September 22nd then you get a $10 discount on a first order and a free shaker! After September 22nd, the coupon code is still good, but only for 10$ off!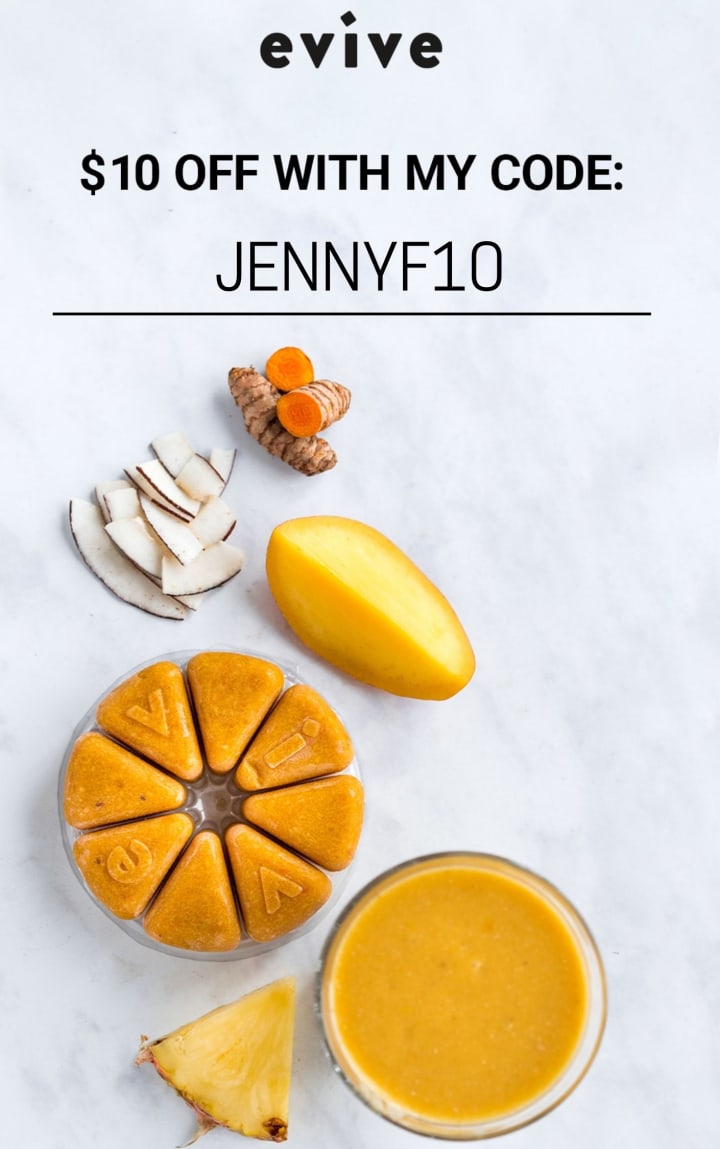 Need more Evive coupons? Check out WeThrift!
https://www.wethrift.com/evive-smoothie
WeThrift is a website that will help you find coupons codes for all your shopping needs!
On their website it says that "Wethrift helps shoppers save millions of dollars every month at over 100,000 online stores".
If you want, you can search through their website by category. They have several categories including Accessories, Apparel, Apps, Beauty, Clothing. Cosmetics, Delivery, Fashion, Fitness, Food, Hair Care, Health, Kids, Leggings, Nails, Skin Care, Sports, Sunglasses, Watches and More!
Want to check out more about Evive smoothies cubes?
Check out this video link below.
#evivesquad #evivesmoothie #evivetavie @evivesmoothie
Thank you
I hope this article helped you learn more about Evive Smoothies. Better yet, I hope you found a good coupon code at WeThrift. If you loved what you read than check out my other articles here on Vocal. If you really loved what you read send a 1 time tip, the support will make sure that more articles like this are coming your way!