Egg Dishes That Are Good and Good For You
Stop limiting meals that can be prepared with eggs.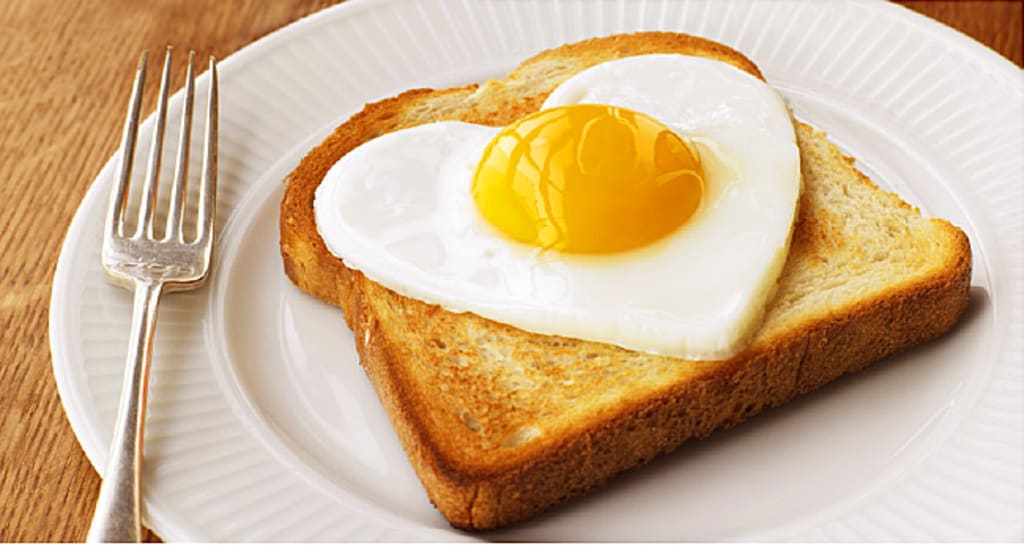 Eggs can be prepared in many ways that are not only good, but eggs are also good for you. However, some people limit what they can do with eggs. Hopefully, after reading this article, people will change their minds about the many ways eggs can be prepared. Below are some recommendations of how eggs can be used in dishes that will satisfy most people. Give them a try and see if you like the different egg dishes.
1. Quiche
If you have never made a quiche, then try this dish that is easy to prepare. The main ingredient is whipped eggs. Add grated cheese with fresh herbs and seasonings of your choice. Before pouring the mixture into a flaky pie crust, feel free to add meats such as ham, bacon, or sausage. Vegetables can be included to give the quiche more flavor. Most people like to eat quiche for breakfast, but it can be eaten any time of the day. It is a delicious and healthy meal that's rich in protein, calcium, and fiber. Quiche goes well with a green salad or a cup of soup.
2. Omelet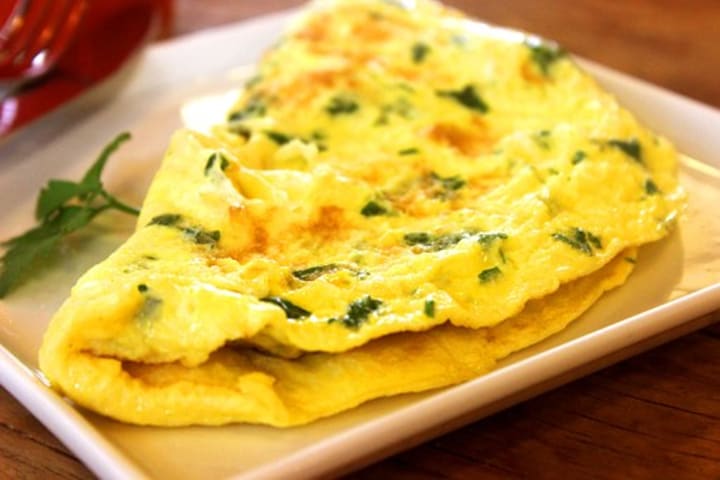 Eggs are the main ingredients in an omelet, but the dish can include other things. It is one of the few dishes that you don't need a recipe to prepare. A basic omelet contains eggs, salt, pepper, any meats and vegetables you have on hand.
3. Baked Eggs Parmesan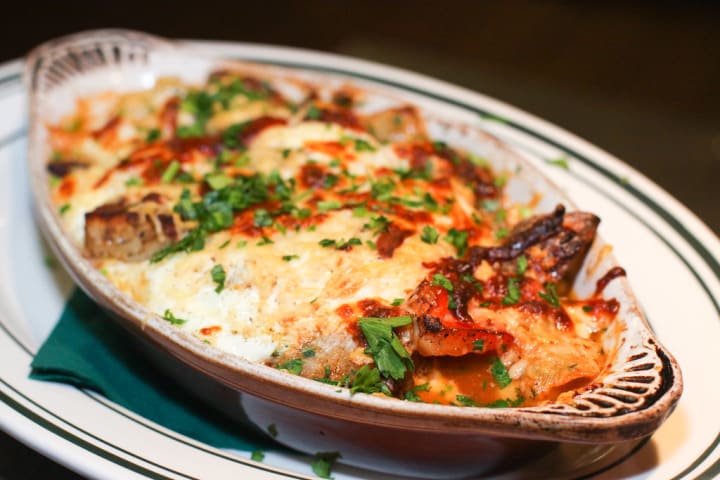 Make a healthy Italian meal with eggs. Layer your favorite tomato sauce, Italian cheeses, and eggs. Bake about 20 minutes until cheese is bubbly and the egg yolk is thoroughly cooked, but not hard. Serve with a green salad and garlic bread.
4. Short Ribs with Eggs
Spruce up your short ribs by topping them with a fried egg. Cook short ribs your usual way. Just before you are ready to serve them, fry an egg and put it on top. Then, you will have a gourmet meal with protein.
5. Fried Rice
You can make your own fried rice instead of relying on a delivery from a Chinese restaurant. Use white or brown rice. Add meats such as beef, chicken, pork, or shrimp. Add vegetables such as carrots, celery, green peas, and onions. You can eat fried rice as an entire meal because it contains all of the main food groups. You will feel full and satisfied with this healthy meal.
6. Egg Drop Soup
Egg drop soup is another dish on the Chinese restaurant menu. However, it is so easy to make that you can prepare it yourself. All you need is hot chicken broth and fresh eggs cracked open into the soup and stirred with a fork. The result is a rich and creamy egg drop soup.
7. Chopped Salad with Egg
For a quick and easy lunch, prepare a chopped salad with egg. Use leafy greens and meats such as chicken, ham, or shrimp. Add veggies, cheese, and noodles. Chop up hard-boiled eggs and place them on top of the salad. Serve with your favorite salad dressing.
8. Egg Salad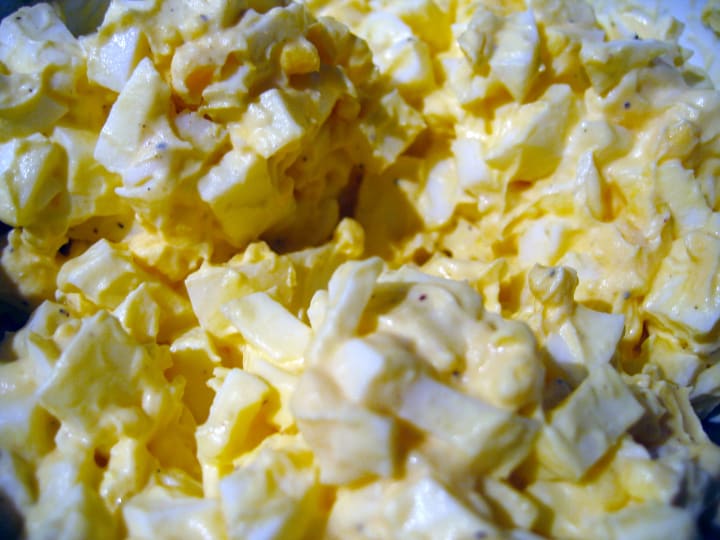 If you need to make a last-minute healthy meal, think no further than an egg salad. You probably have the few ingredients on hand that include eggs and mayonnaise or Dijon mustard for that tangy flavor. Add whatever you already have, such as cheddar cheese, salmon, cashews, and red pepper. Serve on toasted whole-grain bread or crackers. Pair the dish with a cup of tomato soup.
9. Deviled Eggs
Most people like deviled eggs. Stop thinking they are just for picnics and appetizers. Top deviled eggs like baked potatoes. Use hard-boiled halved egg whites with the egg yolk and healthy ingredients such as cheese, olives, and green onions. Bacon, tuna, or salmon can also be added. A couple of eggs per person should be enough for a hearty and healthy meal when served with fresh fruit slices and a dinner roll or crackers.
10. Egg Sandwich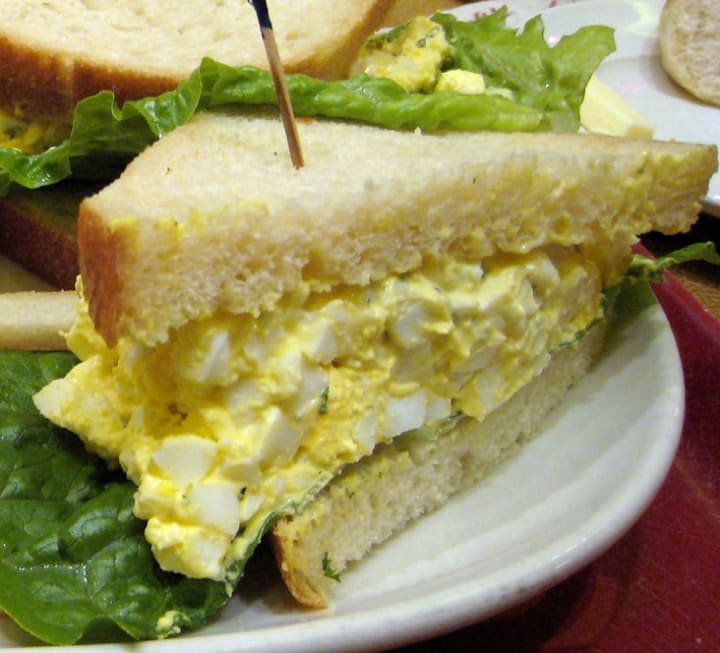 Eat scrambled eggs, fried eggs, or sliced hard-boiled eggs on bread. Feel free to include meats and vegetables of your choice. Serve the sandwich with chicken noodle soup for a healthy meal.
11. Egg Burrito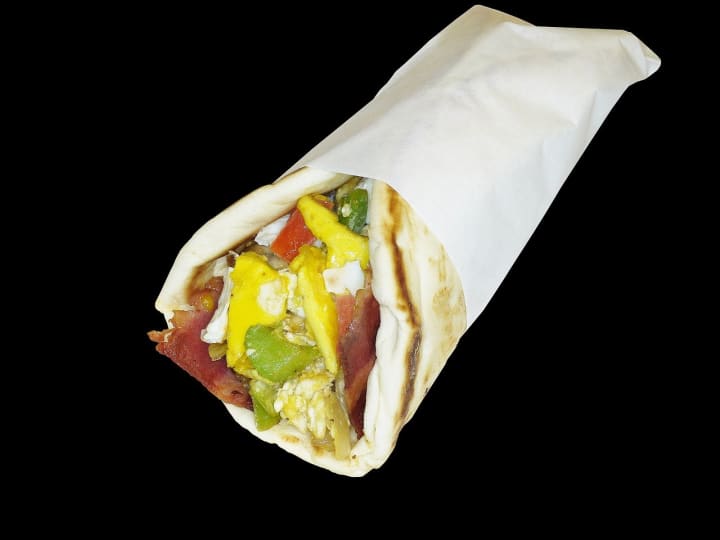 The breakfast burrito is a popular item on restaurant menus. However, the egg burrito is not just for breakfast. A burrito starts with either a corn or flour tortilla. Use scrambled eggs for the burrito filler. Cheese can be added for calcium, vegetables for fiber, and meat for added protein and flavor. Beans, rice, or potatoes can be added if there is room for them or served on the side.
12. Egg Casserole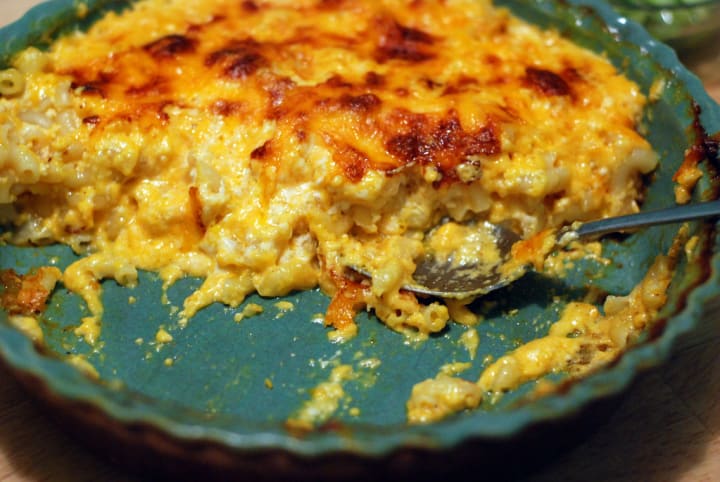 If you have a lot of leftover food in your refrigerator, you can throw together any kind of meats, vegetables, cheese, and eggs to make an egg casserole. You can use ham, bacon, or sausage as your meats. Suggestions for vegetables include mushrooms, zucchini, carrots, celery, red peppers, green peppers, and onions. Use heavy cream to thicken the casserole. Bake in the oven for about 35 minutes and serve.
13. Egg Muffins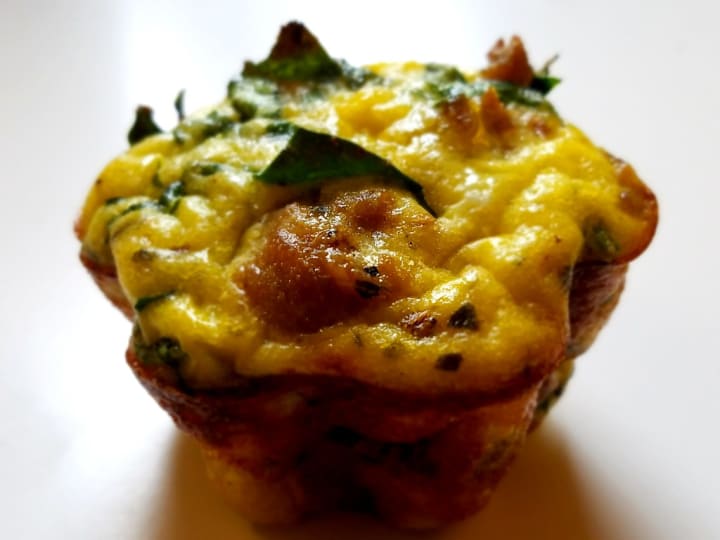 Egg muffins are ideal for snacks or for eating healthy while you are on the go. Like other egg dishes, muffins are easy to make. Simply mix eggs and any fresh vegetables. Bake in a muffin tin to get muffins the size that is easy to handle.
14. Egg Pizza
Egg pizza is probably not on the menu at any pizza restaurant. Therefore, if you want one, you will have to make it yourself. Don't despair because it is very easy to do. Use a whole-wheat English muffin as your base and salsa as your sauce. Add eggs, ham, and cheese for flavor and plenty of protein. You don't have to feel guilty for eating pizza for breakfast when you eat the egg pizza.

Margaret Minnicks
Margaret Minnicks shares articles with readers all over the world. Topics include celebrities, royal family, movies, television, foods, drinks, health issues, and other interesting things. Thanks in advance for TIPS that are sent my way.
See all posts by Margaret Minnicks →