Best Tacos in NYC
Foodies say that these venues have the best tacos in NYC. Do you agree?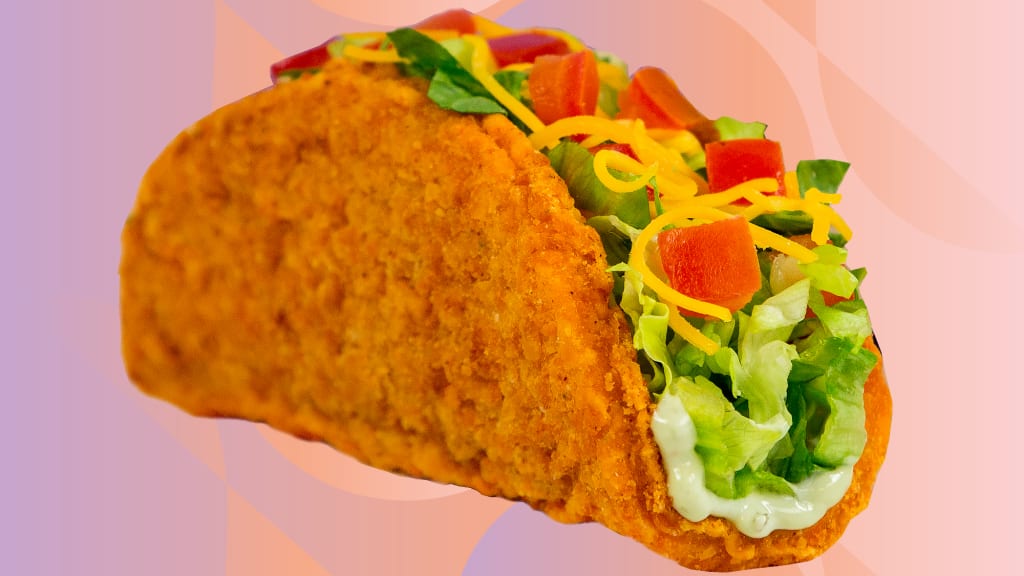 NYC is known as the city with the best pizza in the world. That's why everyone who really wants to get a good feel for the flavor of the Big Apple will go to a "dollar slice" pizza place at least once while they journey in Manhattan.
Pizza may be New York's most iconic meal, but that doesn't mean that it's not a city that can't offer other great meals. In fact, it has some of the best Tex-Mex, Mexican fare, and fusion restaurants out there. Taco fans will love New York, simply because the city has a different way of spinning this treat around every corner.
If you love tacos, then you need to go to New York City - or at least consider trying out venues that locals claim have the best tacos in NYC.
Taco Mix - East Harlem, Manhattan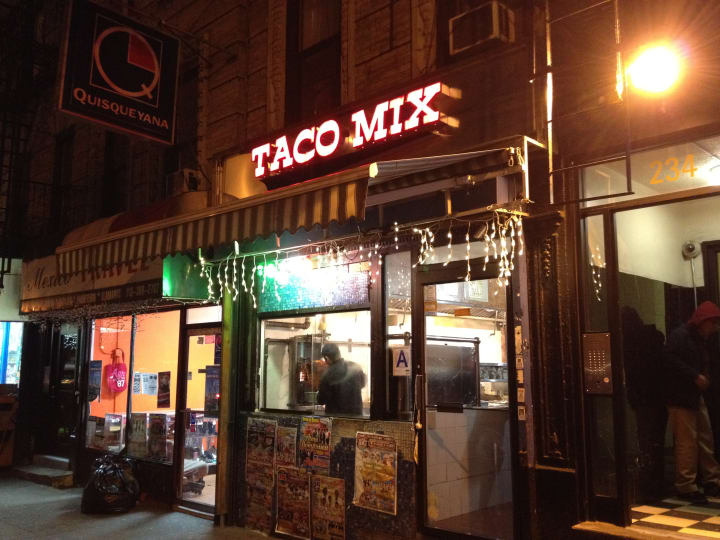 Right on East 116th Street is Taco Mix, a small venue that has become a favorite among those who love the taste of authentic Mexican fare. Inside, the interior decor is crisp, clean, and spacious - making it a perfect venue for friends who want to just kick back and eat good food.
All the taco options here are all excellent, but the best choice of them all would have to be Tacos Al Pastor. These tacos feature beautifully savory marinated pork that's spit-roasted, carved up, and served fresh with cilantro and onion.
When the taqueria's windows open up, you can literally smell the fresh meat being grilled - and it will make your mouth water. Expect to stuff your face here, and be prepared to see why so many food critics call these the best taco in NYC.
Otto's Tacos - Multiple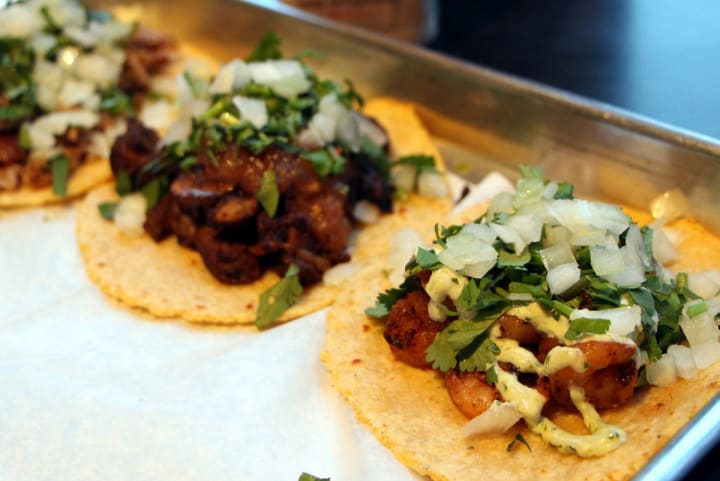 Otto's Tacos has become a staple taco chain among both locals and tourists alike. The restaurant, which has multiple locations throughout the city, has earned a solid rep for having tacos with fresh ingredients, unique recipes, and some of the best chips in town.
Everything you get to enjoy here is homemade, including the tortilla chips, the salsas, and of course, the meats being put in the tacos. Whether you try their shrimp, mushroom, or carne asada tacos doesn't matter; what matters is that they are all amazing and pair perfectly with a bottle of Modelo.
Fans who love chains that can impart a huge burst of flavor in every bite will love Otto's Tacos - and will likely advocate for them having the best tacos in NYC.
P.S: This chain has an "off menu" deep-fried taco that is to die for. Make sure to give it a shot if you can order it.
Los Tacos No. 1 - Meatpacking District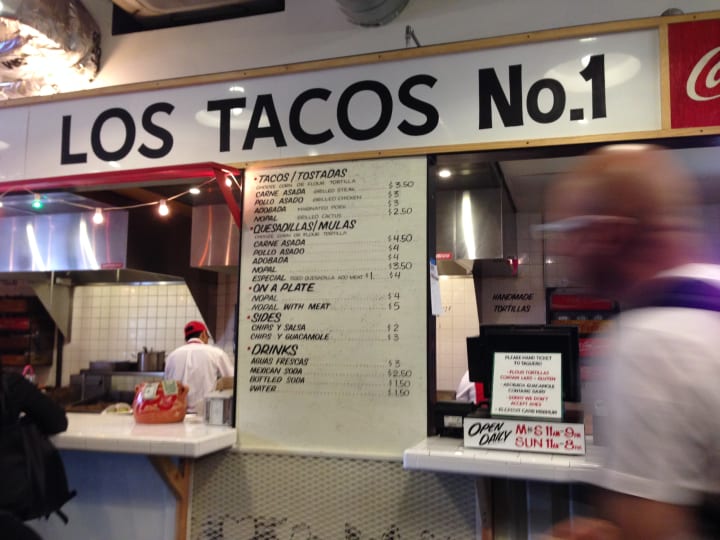 Los Tacos No. 1 is a favorite among foodies - even in the super elitist circles that roam the Meatpacking District of New York City. The venue, which is famous for not having seats, doing counter service food delivery, and being able to whip up tacos at a lightning-fast speed, is a must-see for taco fans.
It's casual, but upscale. It's a favorite among foodies, but is affordable enough for college students on a budget. In terms of the food's quality, it's hard to deny the savory, juicy flavors that you can taste in every single bite. Lightly charred beef, moist yet smoky chicken, and nopal cactus tacos are known to please even the strictest food critics.
Because of the excellent food quality and the dirt cheap prices, this venue regularly gets cited as home to the best tacos in NYC by major magazines and media groups.
Dorado Tacos & Quesadillas - Union Square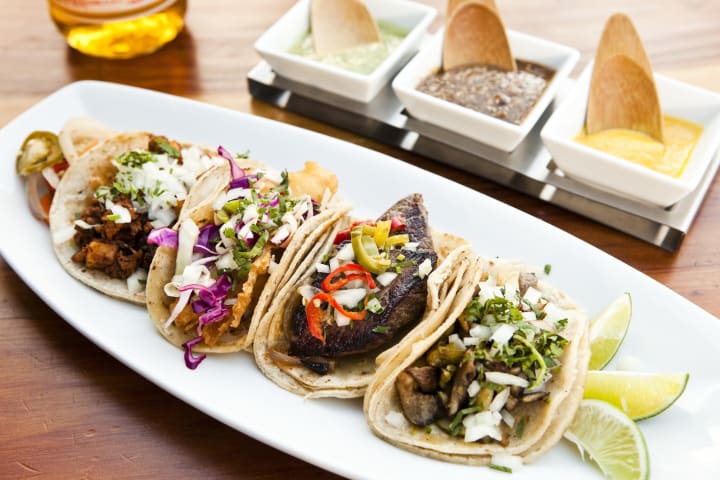 Located literally blocks away from Union Square Park is Dorado Tacos & Quesadillas. This small, homey venue might not seem like much when it comes to the surroundings, but make no mistake about it. This unassuming restaurant has some of the best tacos in NYC, especially when it comes to Baja-style fare.
Personally speaking, it's hard to say no to their fish tacos, which always walk that fine line between creamy and spicy. Dorado's beer battered shrimp tacos are also known for being incredibly satisfying - and surprisingly crunchy.
Between the great tacos, the crunchy chips, the fresh salsas, and the tasty beer options, it's easy to fall in love with Dorado. Needless to say, it's a fan favorite among everyone both rich and poor.
Takumi Taco - Multiple Locations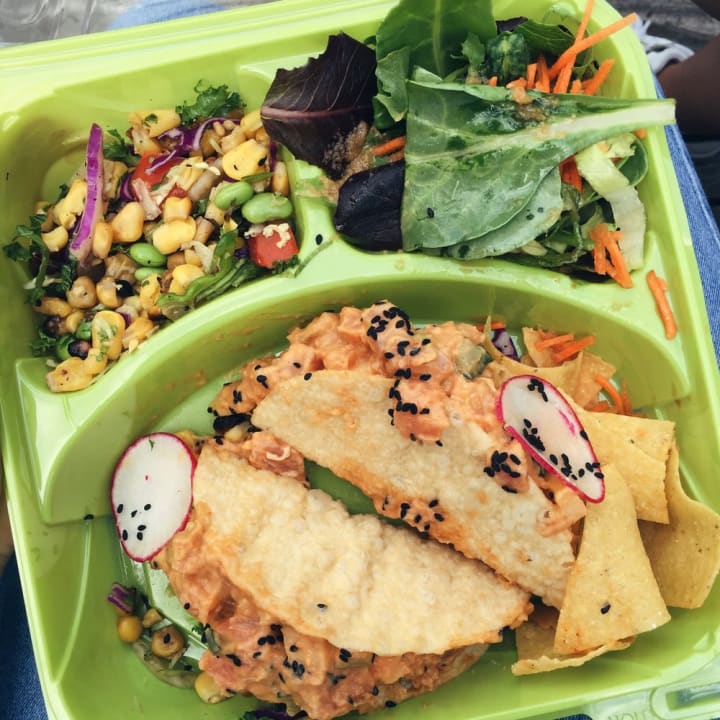 Right around the corner from Los Tacos No. 1 is Takumi Taco, one of the few Japanese-Mexican fusion restaurants in New York City. On first glance, the idea of mixing Japanese flavors with Mexican cuisine seems a bit strange, but once you sink your teeth into this exotic medley of flavors, it all makes sense.
Takumi Taco is the kind of chain that combines the sweet, the savory, and the spicy into a powerful experience that you need to taste to believe. Despite it being a trendy fusion chain, Takumi is really affordable. So, if you want New York tacos with a twist, this is a great place to go.
Empellon Taqueria - West Village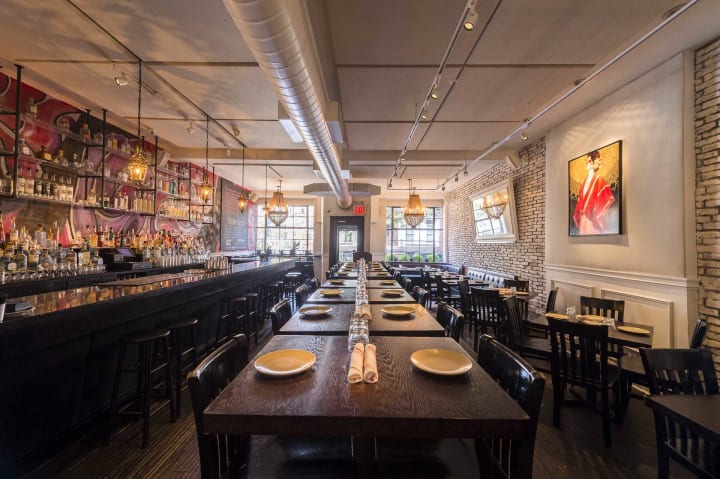 If you're looking for an upscale taqueria that serves what New York Times critics cite as the best tacos in NYC, you need to go to Empellon Taqueria. The venue, which was spearheaded by acclaimed restaurateur Alex Stupak, is known for having five star service in a casual, relaxed, and youthful dining area.
Unlike most of the other taco stands on here, Empellon Taqueria is known for having a full bar stocked with the best tequilas and quality mixed cocktails that are meant to mesh with food perfectly. The venue's 11 taco options make it easy to experiment with flavor profiles, but be forewarned - they're addictive.
That being said, the recipes that are used in this restaurant aren't really that authentic. However, they are absolutely mouthwatering and the food is served fresh enough to still sizzle on the plate. We can't argue with quality, or with the critical acclaim it's gotten.
Taqueria St. Marks Place - St. Mark's Place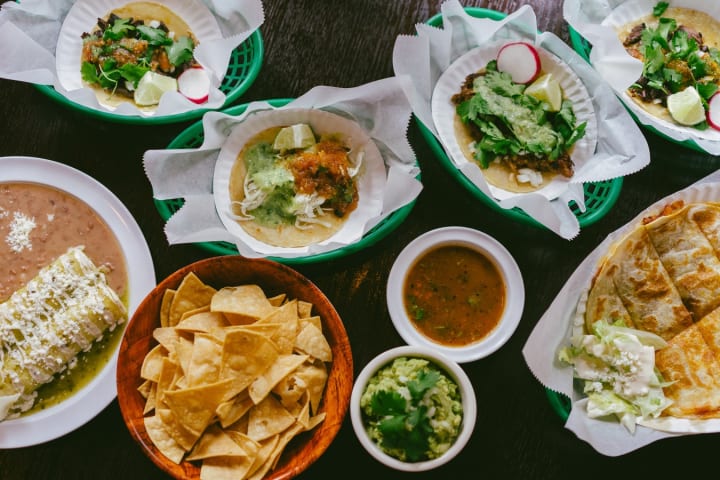 This taqueria has gotten attention for a number of reasons. It's known for being one of the few venues where you can see crust punks, frat boys, hip hop fans, and Wall Street professionals in a single place. It's known for having a great bar with lively specials and friendly folks.
But, it's also known for having the best tacos in NYC - at least, if you're a fan of standard Cal-Mex types. Their lamb tacos are of particular note, as is their rich and creamy guacamole. Actually, you really can't go wrong with anything on the men.
It's also worth noting that this place regularly holds pretty fun events, including movie nights and the occasional sports viewing parties too. That being said, this has a very "Los Angeles" atmosphere - and a very Cali menu. If you miss the West Coast, going here will give you the taste of home you need.
list
restaurants
travel
product review
Ossiana Tepfenhart is a writer based out of New Jersey. This is her work account. She loves gifts and tips, so if you like something, tip her!
Receive stories by Ossiana Tepfenhart in

your feed