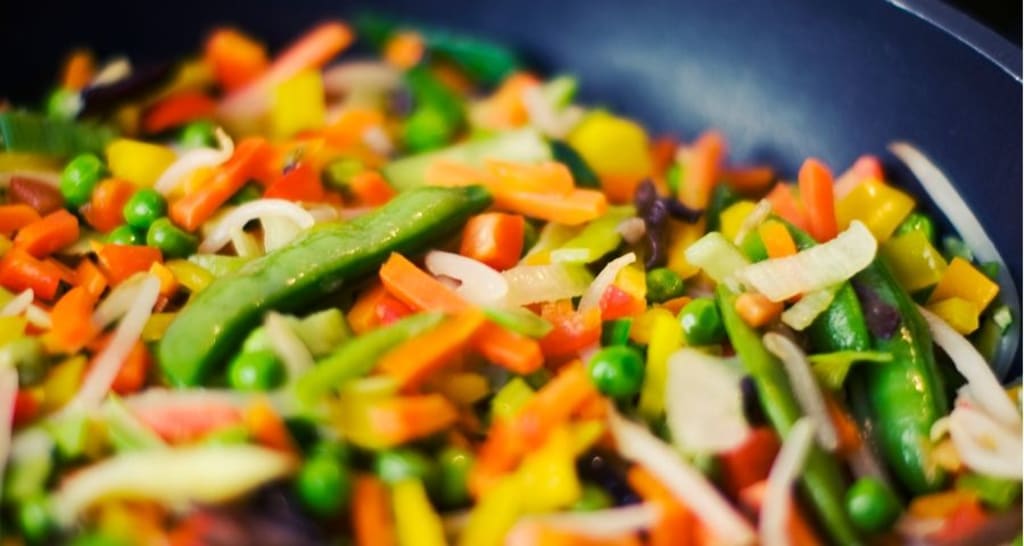 1. Pulled Pork Sandwiches
1 medium onion
1/2 c. ketchup
c. cider vinegar
1/4 c. packed brown sugar
1/4 c. tomato paste
2 tbsp. sweet paprika
2 tbsp. Worcestershire sauce
2 tbsp. yellow mustard
1 1/2 tsp. salt
1 1/4 tsp. ground black pepper
4 lb. boneless pork shoulder blade roast (fresh pork butt)
12 soft sandwich buns or ciabatta rolls
Dill pickles (optional)
Potato chips (optional)
Hot sauce (optional)
In a four and a half to six quart slow-cooker pot, stir onion, ketchup, vinegar, brown sugar, tomato paste, paprika, Worcestershire, mustard, salt, and pepper until combined. Add pork to sauce mixture and turn to coat well with sauce.
Cover slow cooker with lid and cook pork mixture on low setting as manufacturer directs, 8 to 10 hours or until pork is very tender.
With tongs, transfer pork to large bowl. Turn setting on slow cooker to high; cover and heat sauce to boiling to thicken and reduce slightly.
While sauce boils, with two forks, pull pork into shreds. Return shredded pork to slow cooker and toss with sauce to combine. Cover slow cooker and heat through on high setting if necessary.
Spoon pork mixture onto bottom of sandwich buns; replace tops of buns. Serve sandwiches with pickles, potato chips, and hot sauce if you like.
2. Cornish Hens
2 Cornish hens
½ c soy sauce
2 tbsp oyster sauce
½ tsp garlic powder
¼ tsp ground ginger
¼ tsp black pepper
2 medium-sized onions optional
2 tbsp butter optional
Shake marinade ingredients together in a gallon-size resealable bag. Add defrosted hens and marinate in refrigerator 20-30 minutes. (Or add frozen hens and let them marinate as they defrost overnight in the refrigerator's meat drawer.)
Slice the onions in half and place them flat-side down in the crockpot. (Alternatively: wad four pieces of aluminum foil into lemon-sized balls. Place these in the bottom of your crockpot.)
Put each hen on top of two of the onion (or foil balls) so it's raised at least one inch from the bottom of the crockpot. Pour remaining marinade over the hens. (Optional: melt and drizzle the butter over the hens.)
Cook on LOW for eight hours or HIGH for four hours. Remove the crockpot lid and let the hens rest five minutes before transferring to serving plates.
To crisp the skin, transfer the cooked Cornish Hens to a shallow oven-safe baking dish and broil for two to three minutes. Watch carefully to prevent over-browning.
3. Salmon With Creamy Lemon Sauce
Ingredients - SALMON
3 lemons, divided
1.5 to 2 pounds skin-on salmon fillet
cooking spray
salt and fresh ground pepper, to taste
1/2 teaspoon sweet paprika, or to taste
1/2 teaspoon chili powder, or to taste
1 teaspoon garlic granules, or garlic powder
1 teaspoon Italian Seasoning
1 cup low-sodium vegetable broth
juice of 1 lemon
Ingredients - LEMON SAUCE
3 tablespoons lemon juice (I just scoop out juice from the slow cooker where the fish was cooked)
1/4 cup chicken broth, water, OR white wine
2/3 cup heavy cream
1/8 teaspoon lemon zest
chopped fresh parsley, for garnish
First, you want to choose a fresh salmon fillet that's around one and a half to two pounds. You can also use smaller, individual fillets—it doesn't have to be just like the one you see here.
Next, line your slow cooker with parchment paper, and arrange lemon slices right down the middle.
Set the salmon fillet over the lemon slices and season with salt, pepper, chili powder, paprika, garlic powder, and Italian Seasoning. I used garlic granules which is dehydrated finely minced garlic with a stronger taste than garlic powder. Also, if you have a favorite seasoning rub for fish, you can use that, instead.
Our following step is to pour some vegetable broth and lemon juice into the slow cooker, all around the fish. DO NOT pour it over the fish.
Finally, set your slow cooker on LOW and cook for two hours.
When fish is done, lift up the slow cooker bowl and pop it in the oven for several minutes to get a bit of that browning on top of the fish.
CREAMY LEMON SAUCE
Combine lemon juice, chicken broth, and heavy cream in a small pot or saucepan and cook for eight minutes, covered, on LOW.
Remove cover, set heat to HIGH, and continue to cook until sauce has reduced and thickened; about two more minutes.
Drizzle sauce over fish, garnish with fresh parsley, and serve with lemon wedges.
4. Slow-Cooker Sticky Toffee Pudding
1 ½ cups pitted dates, chopped small (about 8 oz)
½ cup whole milk
½ tsp baking soda
1 ¼ cups all-purpose flour
1 ½ tsp baking powder
½ tsp salt
¼ tsp pumpkin pie spice
1 cup packed light brown sugar
1 stick (8 Tbsp) unsalted butter, melted
2 large eggs
Zest from 1 orange (about 1 1/2 tsp)
Cooking spray
Pudding
Bring the dates and milk to a simmer in a small saucepan over medium heat, and simmer until the dates begin to soften, three to four minutes. Remove from the heat, and stir in the baking soda (it will foam a bit); set aside to cool slightly.
Whisk together the flour, baking powder, salt and pumpkin pie spice in a medium bowl until combined; set aside.
Whisk together the sugar, butter, eggs and zest in a large bowl until smooth. Whisk in the date mixture until just combined. Stir in the flour mixture until just combined.
Line the insert of a six quart slow cooker with a double layer of aluminum foil, pressing it smoothly into the corners, and spray well with cooking spray. Pour the batter into the foil, and turn the cooker on low for four hours. Fold a double layer of paper towels, and place just under the lid across the pot to absorb the excess moisture and form a tight seal. Cover tightly with the lid. Cook until the middle of the cake has set and a toothpick inserted in the center comes out clean. Let cool slightly, 15 to 20 minutes.
Sauce
While the pudding cools, bring the sugar, cream and butter to a boil in a small saucepan over medium-high heat; cook, stirring often, until smooth, about five minutes. Remove from the heat, and add the nutmeg.
To assemble: Poke holes in the cake with a skewer, and pour half the toffee sauce over it. Let the cake absorb some of the sauce, then pour the remaining sauce over the cake. Let the cake cool, 10 to 15 minutes. Serve with ice cream or whipped cream.
Work Cited
Bell, Caroline. "17 Slow-Cooker Date Night Recipes That Aim to Please." StyleCaster, 6 Sept. 2019, stylecaster.com/romantic-dinner-slow-cooker/.
Berry, Katie, et al. "Easy Crockpot Cornish Hens Recipe." Housewife How-Tos®, 21 Oct. 2019, housewifehowtos.com/cook/crockpot-cornish-hens-recipe/.
"Deliciously Easy Slow Cooker Pulled Pork Recipe." Good Housekeeping, 5 Nov. 2018, www.goodhousekeeping.com/food-recipes/a4934/slow-cooked-pulled-pork-1100/.
Diethood, Katerina |. "Slow Cooker Salmon + Creamy Lemon Sauce: Easy Salmon Recipe." Diethood, 19 Sept. 2019, diethood.com/slow-cooker-salmon/.
"Slow-Cooker Sticky-Toffee Pudding Recipes: Food Network Canada." Foodnetwork. www.foodnetwork.ca/recipe/slow-cooker-sticky-toffee-pudding/18957/.