Saddest Fatal Crashes in NASCAR History
There have been many fatal crashes in NASCAR history, but few broke viewers' hearts like these.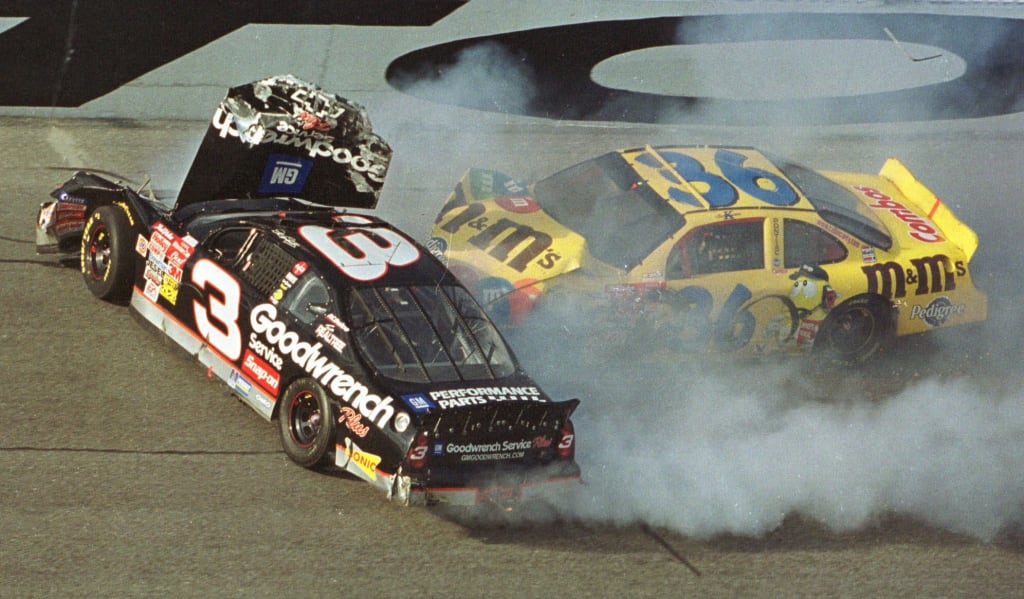 NASCAR is a sport that has a pretty notorious death toll. In fact, they even joked about racing deaths on cartoons like Rocko's Modern Life because of the sheer number of fatal crashes that happened on motor racing tracks.
Satirical as the jokes may be, there is a legitimate impact that deals with all the car accidents that happen on the track. NASCAR deals with high-speed racing and that means a single car accident can prove fatal.
Over the years, many of the deaths have torn apart the fandom, and have made would-be NASCAR drivers think twice about joining the sport. The following fatal crashes in NASCAR history remain the most heartbreaking for fans and drivers alike.
Joe Weatherly's Death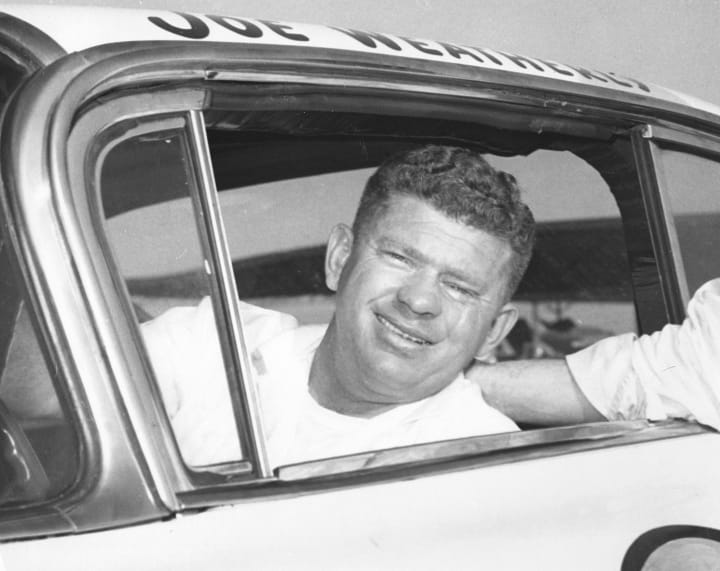 Few NASCAR Hall of Famers were as well-liked as Joe Weatherly. Known for having a wicked sense of humor and for his hilarious practical jokes, "The Clown Prince of Racing" had a loyal following and is still considered to be one of the best NASCAR drivers of all time.
Tragedy struck in 1964, when Weatherly lost control of his car on the track, which resulted in Weatherly hitting a wall while going well over 100 miles per hour. His head went right through the windshield because he had no window screen installed and was not wearing a harness.
Joe Weatherly's death ranked as one of the most tragic fatal crashes in NASCAR history—and was the main reason why NASCAR mandated safety gear in every car that hits the track.
Without a doubt, one of the saddest fatal crashes in NASCAR history has to be the 2001 Daytona 500 race—the very race that ended up taking NASCAR legend Dale Earnhardt's life.
In this fatal crash, Dale Earnhardt Sr.'s bumper was hit by Sterling Martin's car, which in turn caused both cars to spin out of control in the final lap of the race.
The spinout caused Dale's car to hit a wall at 160 miles per hour, and while it may not have looked so bad to spectators, the impact ended up killing him instantly.
What makes this particularly heartbreaking isn't just the fact that he was killed on the track; it's that his wife saw the whole thing, and the announcers didn't realize he was dead while they were narrating the entire race.
The 1964 Indy 500 Pileup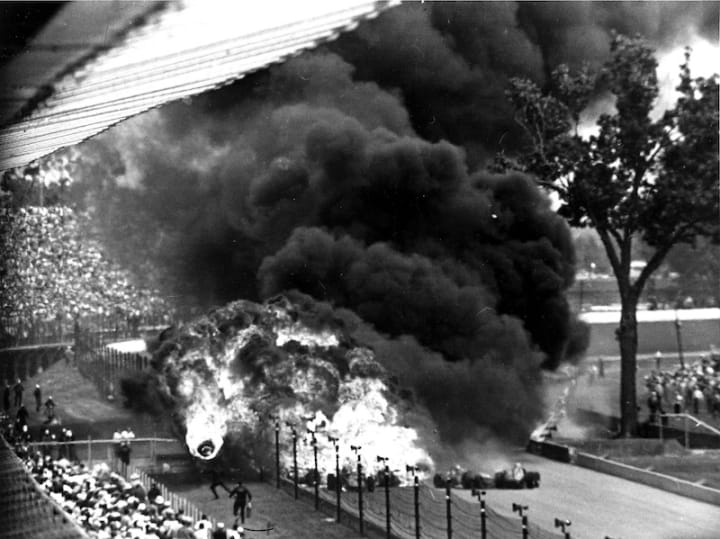 Yes, 1964 really wasn't a good year in NASCAR history. Along with the tragic death of the Clown Prince of Racing, one of the most explosive fatal crashes in NASCAR history happened on the track during this time. This particular car crash took the lives of not one, but two, drivers.
Driver Dave MacDonald was a skilled driver who boasted a fast, but unstable car. This proved to be his undoing. Drivers noted that MacDonald's car seemed to be losing control at points through the first lap of the Indy 500.
By the second lap of the race, MacDonald's car lost total control and spun out on the track. The car hit the wall and quickly burst into flames, trapping MacDonald inside. The car then slid back onto the track, where more cars were hit.
Fellow racer, Eddie Sachs, tried to find a way through the massive pileup during the race, but instead, hit MacDonald's car, causing both MacDonald's car and his own to explode. Sachs was instantly killed, while MacDonald succumbed to his burns later on.
This was the first time the Indy 500 stopped due to an accident, marking one of the most impressively terrible fatal crashes in NASCAR history.
J.D. McDuffie was one of the biggest names in the NASCAR Winston Cup Series, and scored over 100 different Top-10 finishes during his illustrious career. He was a man who lived his life all about cars. Unfortunately, it seemed like the adage of "live by the sword, die by the sword" really did apply to McDuffie.
During the 1991 Budweiser at the Glen Race, McDuffie's car suffered a mechanical failure that launched him right into Jimmy Means's vehicle at a jaw-dropping speed of 170 miles per hour. His car then slid into the outside retaining wall with such force that his car flipped into the air and landed upside down.
Means was lucky and literally slid right under McDuffie's car as it flew up into the air. He survived, albeit with cuts and bruises. Means went to McDuffie's car to check on him and quickly flagged for help. No help could revive him; he was dead on impact.
Justin Wilson's Fatal Shrapnel Hit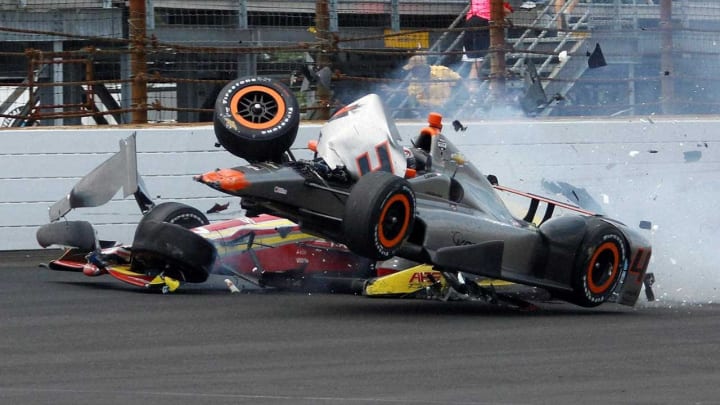 The Pocono IndyCar 500 is known for having some of the most gruesome fatal crashes in NASCAR history, though it's not necessarily one of the most famous NASCAR race tracks. British racer Justin Wilson was not actually the one whose car spun out in this case.
Instead, it was Sage Karam's car that spun out on the track. His car hit the wall, which caused a huge piece of shrapnel to fly out into the air. Justin Wilson died because the shrapnel caused a fatal head injury.
What makes this particularly sad is that Wilson had traveled to the United States to live out his dream—only to be killed on the track before he became one of the greats. He was also a liaison between spokespeople and IndyCar drivers, which meant that the entire circuit took a hit after his untimely death.
Dale Earnhardt Sr.'s death was one of the saddest fatal crashes in NASCAR history for a number of reasons, one of them being that his son also happened to be a NASCAR driver. Adam Petty's fatal crash was one of the saddest car crashes in NASCAR history because of a similar issue.
Rather than having just one family member in racing, Adam Petty was the first fourth-generation NASCAR driver to ever exist. With so many family members in the circuit, one of the first races Petty ended up doing ended up killing him. He was 19 when he died at the Busch 200.
The cause of death? A stuck throttle during a practice lap, gone horribly wrong.
The Twin Deaths of Clifford and Davey Allison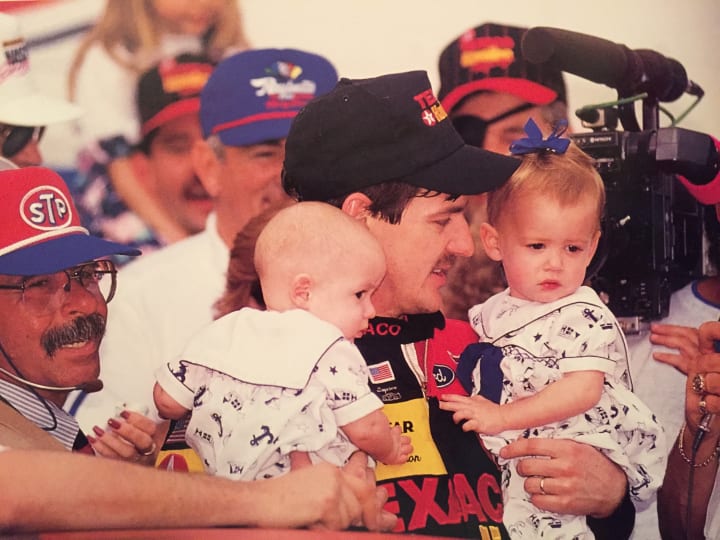 It's hard to imagine having to bury your son after a fatal car crash, but imagine having to bury not one, but two of your kids. Such is what happened with the deaths of Clifford and Davey Allison, both sons of race car legend Bobby Allison.
Clifford ended up taking after his father's side, becoming a race car driver for NASCAR. During the 1992 Detroit Gasket 200 practice race, he lost control of his car and hit the wall. Head injuries caused him to die soon after impact.
Davey, on the other hand, died a year later when he tried to land a helicopter on the Talladega Speedway helipad to watch a friend test-race a new car. The landing botched, and he crashed, which ended up killing him.
Though only one of the two crashes involved a car, the fact is that the timing of both makes Clifford's death one of the most heartbreaking fatal crashes in NASCAR history.
Fireball Roberts is one of the greatest NASCAR drivers of all time and was actually one of the first NASCAR drivers to ever race. In fact, he was even present at NASCAR's inaugural race. He invented many of the techniques racers use to this day. To say he's a legend is an understatement, and he died the same way he lived.
Fireball's driving remained impeccable, and when a driver lost control of his car on the track, he swerved to avoid it. The car ended up hitting the interior rail, which caused it to burst into flames. The fire itself didn't kill Fireball, however, the burns ended up inflaming his lungs later on.
He succumbed to injuries and burn-related pneumonia only two weeks after the race.
Kenny Irwin
It's really eerie to notice how many of the biggest fatal crashes in NASCAR history tend to happen to the bigger names involved in the sport. At the height of Irwin's rookie career, he was a promising rookie who started to have a famed rivalry with Tony Stewart.
Much like Adam Petty, Kenny Irwin had an incredibly promising racing career ahead of him when he died. What's really striking about this crash is that it was caused by the same thing that killed Petty: a stuck throttle. Spookier still, Irwin's crash happened only two months after Petty's.
Last but not least is a series of tragic car deaths that shook the circuit—all with a very strange theme.
A surprising number of fatal crashes in NASCAR history have a green car involved in them, and a common NASCAR superstition advises against racing a green car as a result.
The first time this superstition took hold happened in the 1920s, when Louis Chevrolet's brother was killed while racing a green car in Beverly Hills. Ever since then, green cars just seemed to signal death and bad luck.
Most recently, a 22-year-old rookie NASCAR racer named Larry Mann set out to disprove the myth by racing his Green Hornet. He survived 26 races, then was instantly killed in a crash on his 27th.
Whether or not he's the NASCAR version of the 27 Club remains a mystery, but it's seriously sad to see a life get cut so tragically short.
About the Creator
Detroit-born Buddy Brown is a 80s hair metal fan who loves cars, games, and sports. When he's not drinking PBR while listening to Downtown Brown, he's playing Grand Theft Auto or working on his El Camino.
Reader insights
Be the first to share your insights about this piece.
Add your insights