Top NASCAR Drivers
New to NASCAR? Know the names! This list of the top NASCAR drivers will show you who's who in the winners circle... and why they're all-time legends.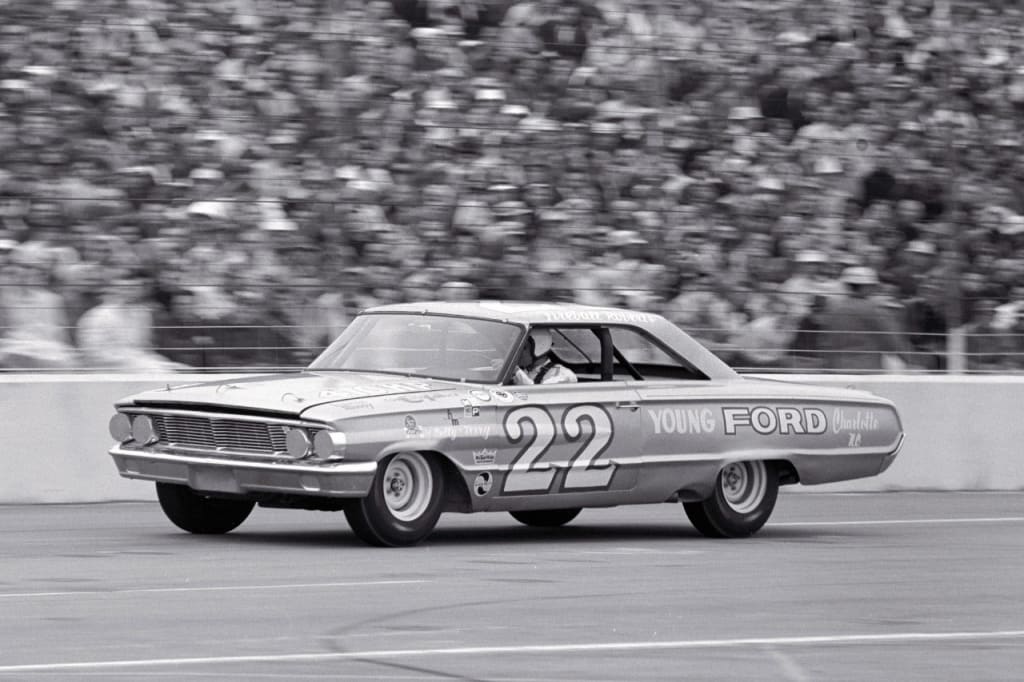 NASCAR is a sport that is relatively new compared to baseball or tennis, but that doesn't mean it doesn't have legends. Many of the top NASCAR drivers of all time are household names, major sports celebrities, and have wins that would make most of our jaws drop.
Over the years, top NASCAR drivers paved the way for newer fans and also helped shape the sport itself. They left a legacy that few others could, and proved that the need for speed is always going to stay alive. If you
Bobby Allison
One of the oldest people to be named as one of the top NASCAR drivers of all time is Bobby Allison. This legendary driver won three different NASCAR Daytona 500 races — 1978, 1982, and 1988. He's also the 1983 Winston Cup Champion.
He's also the owner of Bobby Allison Racing, one of the most elite racing teams in stock car racing during the 80s. Sponsors included Mane N' Tail Shampoo, and others.
Bobby Allison also had two sons who followed him into NASCAR racing. Unfortunately, the sport wasn't kind to them, and they ended up dying in a car accident while racing.
He's currently in the NASCAR Hall of Fame for his lifetime of achievements, and has also become an outspoken activist for rail safety in his later years.
The Labonte Family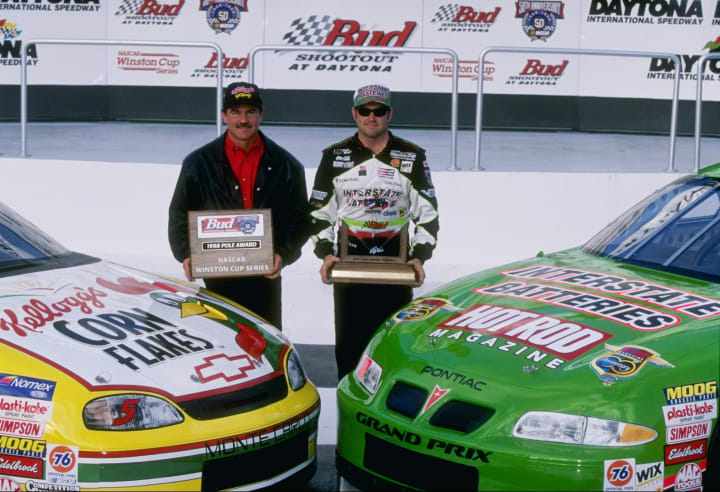 The Labonte Family all have claims as some of the top NASCAR drivers of all time. To a point, they are considered to be one of the biggest racing dynasties in a long, long time.
Terry Labonte won the Winston Cup series twice and the IROC Championship. He's a NASCAR Hall of Famer, and also has appeared in commercials for national food chains (Denny's), and has also worked NASCAR partnerships with Dallas Cowboys quarterback, Troy Aikman.
Bobby Labonte, Terry's brother, won the 2000 Winston Cup. So, he, too, managed to get first place in one of the hardest races in the industry. He's also the first driver in NASCAR to win the Winston Cup and the Busch Series race, too. Bobby Labonte additionally was the first NASCAR driver to complete a NASCAR Triple Threat Tour.
Justin Labonte, Terry's son, won several major races in the NASCAR circuit as well. However, his career is still unfolding. So, while he might not be one of the top NASCAR drivers right now, you never know what'll happen in the future.
Danica Patrick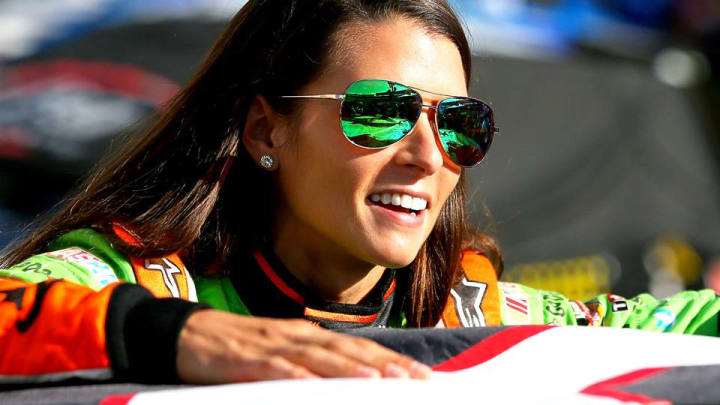 We can't have a list of the coolest NASCAR drivers of all time without mentioning one of the most famous female drivers of all time, too. Among women, one of the top NASCAR drivers of all time would have to be Danica Patrick.
She's had multiple wins, is one of the wealthiest NASCAR drivers in history, and at one point even made her own racing team to compete in world class stock car racing. She's also had a cameo on The Simpsons and was featured in a South Park NASCAR episode. So, it's safe to say she's staying a household name.
The Earnhardts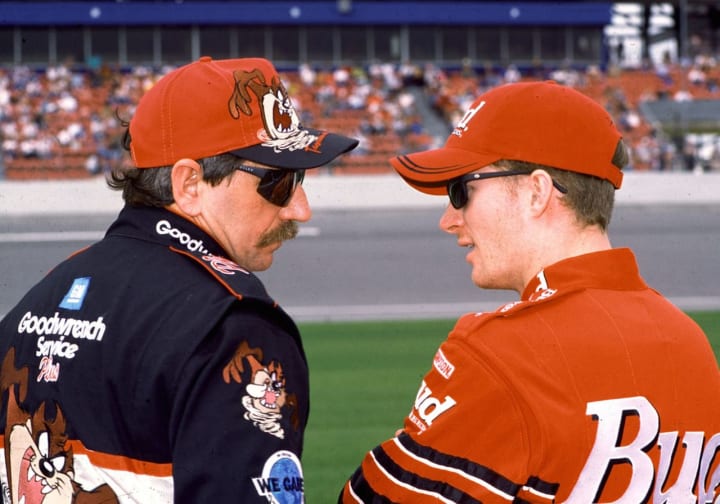 Everyone and their grandpa knows who Dale Earnhardt is, but what they might not realize is that his entire family ranks fairly highly among the top NASCAR drivers of all time. Here are the most well-known Earnhardts in the NASCAR racing world:
Dale Earnhardt was known as the NASCAR Hall of Famer who had smashed records as the leading winner in stock car races. His first place wins include seven Winston Cup Series, four IROC Championships, a Daytona 500, and three Southern 500 Series. He also owned a racing team, gained sponsorships galore, was inducted into multiple halls of fame, and is considered to be one of the best race car drivers to ever live.
Dale Earnhardt Jr. is the current "Pied Piper of Daytona," and is rapidly raking up as many wins as his father. He's currently the second most highly paid NASCAR driver in the league, and has a net worth of $300 million due to the huge number of wins he's experienced. He also is the owner of JR Motorsports team, is considered to be one of the top NASCAR drivers today, and is a two-time Daytona 500 winner.
Ralph Earnhardt, Dale Earnhardt's father, won 16 top tens in the 1950s. He's been cited as one of the Top 50 NASCAR drivers of all time by the racing association. This is because he was the first driver to understand and use tire stagger. He also helped most of his family members and friends get their start in NASCAR.
Jeffrey Earnhardt is both an MMA fighter and a race car driver. He's raced in over 70 different NASCAR races, scoring a top 10 in at least one.
And yes, there are more to the Earnhardt dynasty than just those four names. Kerry Earnhardt, Bobby Earnhart, and others. Overall, it's just a really prestigious family in the racing world.
Fireball Roberts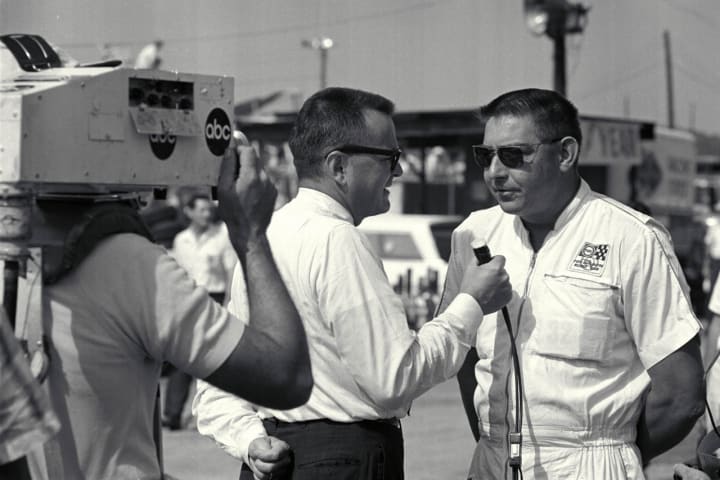 One of the top NASCAR drivers of all time actually helped develop the sport. Fireball Roberts was one of the first drivers to work in the field of stock car racing, and accrued most of his wins while the league was still forming its rules.
He died tragically early at the age of 35, in a collision that occurred right on the course. Despite the short career, Fireball Roberts is considered to be one of the pioneers of NASCAR, and therefore one of the top NASCAR drivers of all time.
Benny Parsons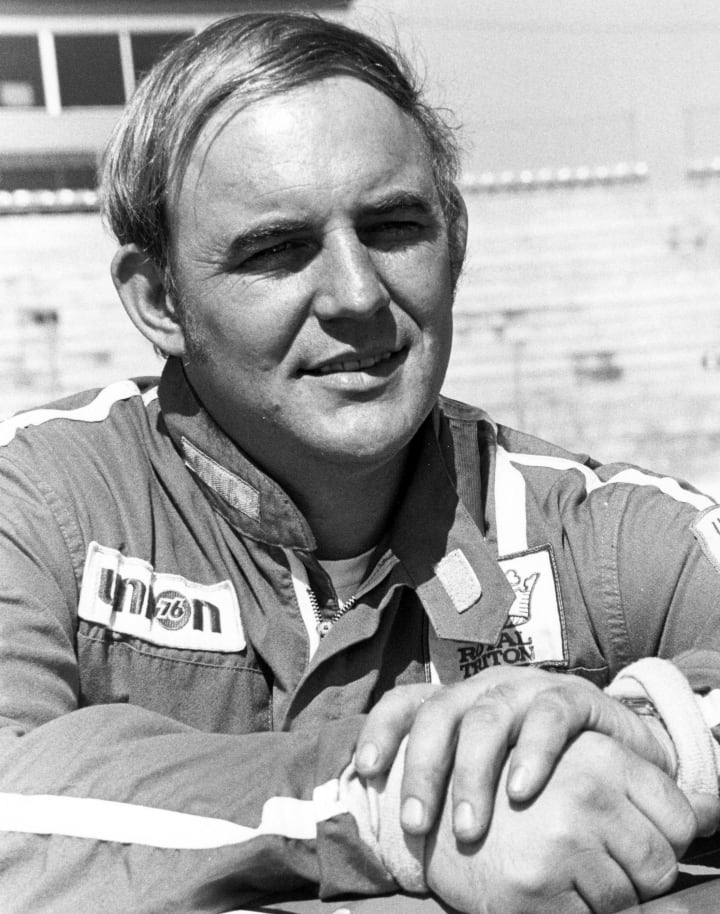 Benny Parsons had a career that went beyond most of the top NASCAR drivers out there. Aside from winning the Winston Cup in 1973, he also boasts a jaw-dropping 283 top 10 finishes in his NASCAR racing career.
Though he had some of the greatest wins that racing has ever seen, Parson wasn't just known for his awesome track skill. He also gained a massive following for his witty remarks and intelligent commentaries.
When he retired from driving, he was offered a job as a NASCAR commentator — and thus made one of the first transitions from driver to spokesperson and newscaster. He also is the founder of Rendezvous Ridge Winery, showing that he was a truly well-rounded person.
As a result, he was inducted into the NASCAR Hall of Fame for his superb driving skills — and was also added to the International Motorsports Hall of Fame, too.
About the Creator
Skunk Uzeki is an androgynous pothead and a hard partier. When they aren't drinking and causing trouble, they're writing articles about the fun times they have.
Reader insights
Be the first to share your insights about this piece.
Add your insights