Top 10 Auto Mechanics Books to Teach Yourself
Want to be a DIY grease monkey? These auto mechanics books can help you teach yourself the trade.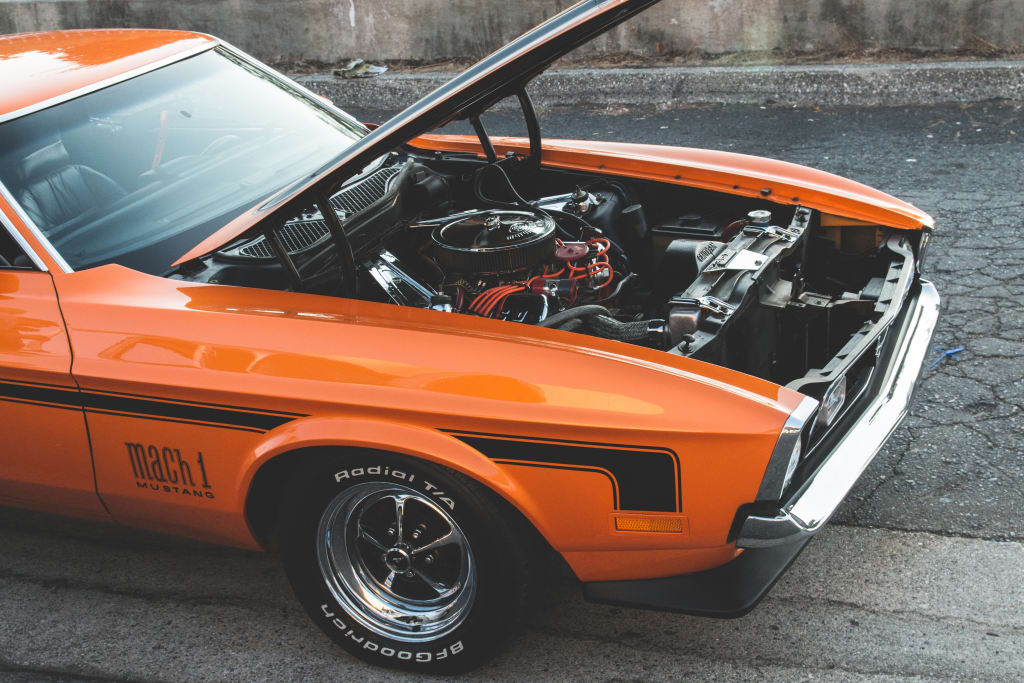 Most mechanics learned their trade through mechanic schools and trade schools like ITT Tech. It's a good thing, too. No one wants to have a mechanic that has little to no formal training on cars, right?
Obviously though, the problem with tech schools is the price tag. If you're just a casual shade tree mechanic who wants to work on your own vehicle, applying to a trade school doesn't make sense. It's just too expensive to do, unless you intend on having a career in car repair.
That doesn't mean that being able to teach yourself how to fix your car is out of the question. These auto mechanics books are great for people who want to learn how to fix, upgrade, or just tweak their own cars.
When you're looking for easy-to-understand auto mechanics books, you really can't go wrong with the For Dummies franchise. This franchise is distinctly written to help people learn how to attain certain skills, without needing any prior knowledge of how to perform them.
Deanna Sclar does a great job of helping people understand auto repair basics. It's a great book to have if you want to do regular repair and maintenance on your car, or if you're trying to tell if your mechanic lied to you.
If you aren't a Dummy, you might want to check out their competitor—Idiot's Guides. (Look, I'm not trying to poke fun at fellow mechanics here, these are actually the titles of the best rated books on the net!)
This book is less about car repair, and more about step-by-step car maintenance. Using the knowledge in this book will help you save lots of money on repairs later on down the line. Everything is presented in simple terms, and Stribling's tips definitely help you feel at one with your car.
Tom Newton's How Cars Work is considered to be one of the best auto mechanics books on the market for both pros and casual fixers. This textbook features 250 crucial car parts, how they work, and what mechanics should know about them before they pick up any of the essential tools every mechanic needs.
Every part is illustrated in simple diagrams, and explained in crystal-clear language. If you have been struggling to understand the inner workings of your machine, this is a great book to have.
Vincent Keler authored several of Amazon's top selling auto mechanics books. His most popular hit, which ranked as a number one best seller in its category, is Everything Electrical: How to Test Circuits Like A Pro Part 1.
This book teaches you how to test for dead circuits in your car, and what to look for while you fix your car's electrical equipment.
If you're really aggressive about learning all the nuts and bolts to auto repair, you really can't do better than looking at some of the most common textbooks used in auto mechanic training.
Don Knowles made one of the most complete test prep books on the market for aspiring mechanics who want to become ASE certified. If you want to see what the pros use to learn, give this manual a read. It offers readers all the essentials you need to pass that test.
Here's another textbook professional mechanics probably saw during their tenure at school! Auto Fundamentals is all about teaching you the basics of car maintenance, repair, and diagnostics—no frills attached.
This book shows you how cars are designed, what thought processes go into auto tech, and how you can use each car's system to its fullest potential.
Cars are more digitized than ever before. Just about every function in a modern car will have a computer system that precisely dictates what each widget and gizmo is supposed to do. Sadly, this leaves a lot of cars open to digital attacks.
The Car Hacker's Handbook shows you how to fix a car that's been hacked, what to watch out for when testing your car, and how to "hack" your own car. It's one of the better auto mechanics books to read if you love the idea of hacking a car.
Tim Gilles is a longtime auto repair expert who has taught thousands of men and women how to work on cars as professionals. In trade schools, his books are seen as a staple for anyone who is showing any of the signs they should be an auto mechanic.
Automotive Service is a comprehensive book on every aspect of mechanic shop work. Whether you need to inspect a car, maintain it, or just repair that one clunky-sounding thing, Gilles has got your back.
Yes, it's another Dummies book. (What can I say, they're pretty epic!)
Casual mechanics who want to install a new stereo or just want to make a little tweak to their car's functionality probably don't need a textbook from trade school to get their gearhead fun on.
David Vespremi's book will teach you how to make subtle mods on your car that it will turn heads without you having to pay a fortune at a dealership to do so.
Are you looking to install some aftermarket goodies like a stereo or a new remote starter? You should check out Tony Candela's Automotive Wiring and Electrical Systems if you do.
This guide will give you a truly in-depth look at your car's circuitry that you'll understand—even if you didn't go to trade school for it. Along with being great for aftermarket installations, this book comes in handy with regular troubleshooting and wiring replacements, too.
Let's talk about one of the most highly regarded auto mechanics books ever written. James D. Halderman's Automotive Technology is one of the top textbooks for mechanics across the country, and is used as a basis for many auto repair curriculums.
If you want to get a true course on how to repair your car like a certified mechanic, Automotive Technology is the book you've been looking for.
About the Creator
Detroit-born Buddy Brown is a 80s hair metal fan who loves cars, games, and sports. When he's not drinking PBR while listening to Downtown Brown, he's playing Grand Theft Auto or working on his El Camino.
Reader insights
Be the first to share your insights about this piece.
Add your insights