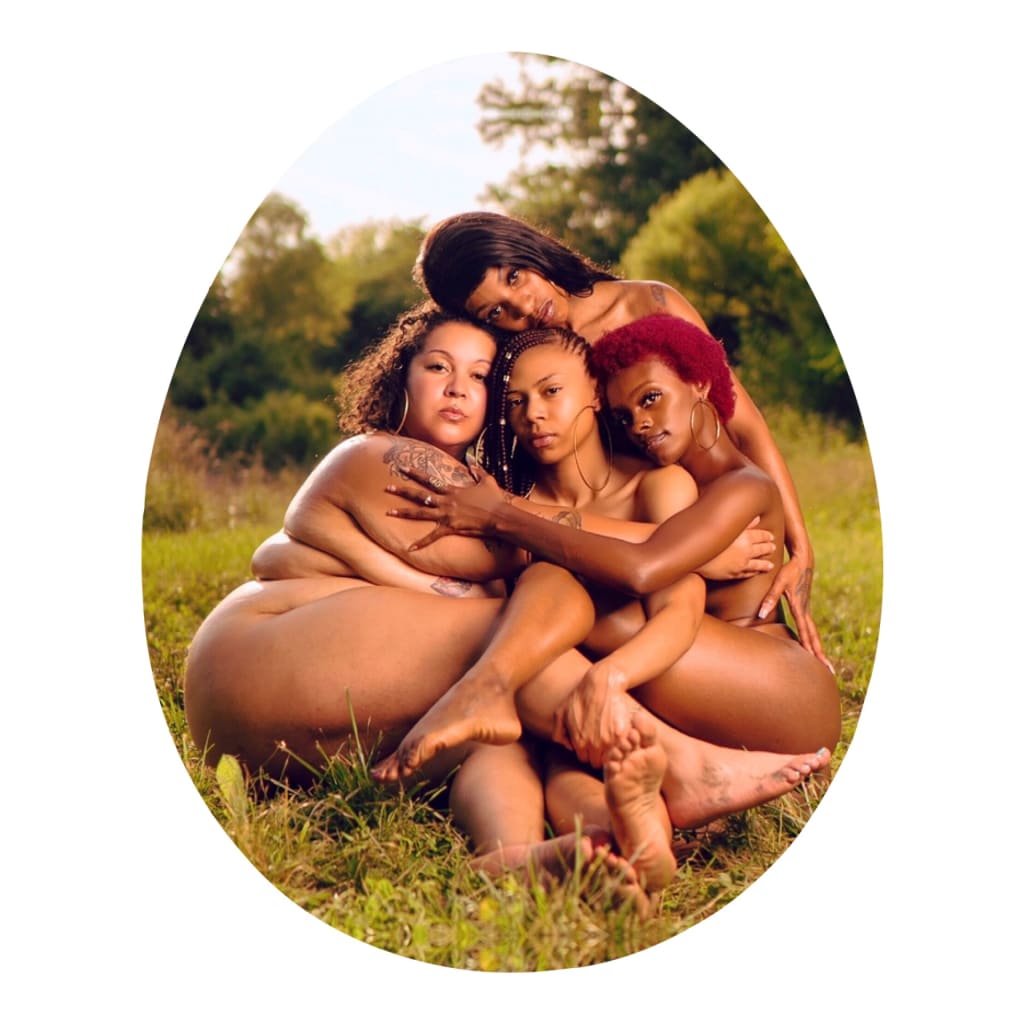 🎵LOVE-Jhene Aiko🎵
'Pretty women wonder where my secret lies.
I'm not cute or built to suit a fashion model's size
But when I start to tell them,
They think I'm telling lies.
I say,
It's in the reach of my arms
The span of my hips,
The stride of my step,
The curl of my lips.
I'm a woman
Phenomenally.
Phenomenal woman,
That's me.'
Phenomenal Woman 1995
-Maya Angelou
THE CHOSEN ONE ✨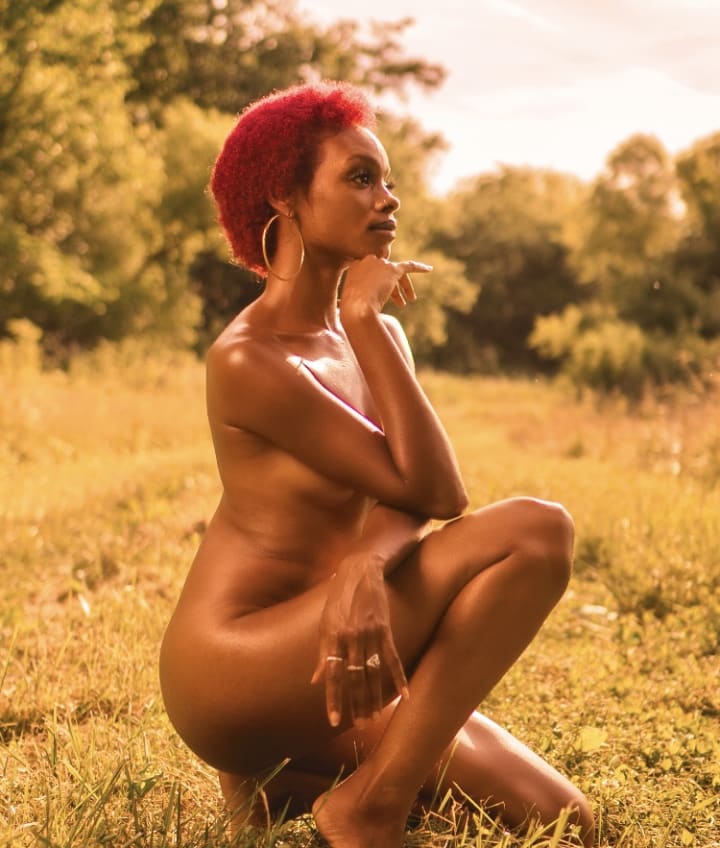 My name is Trashae Layanese' Bradley. Most of my life I have dreaded my full name for a multitude of reasons . I go by Shae most days. It's almost strange when I hear someone say my birth name because I simply don't feel very much like a Trashae. That's neither here or there. Just a fun fact about me that I suppose I've never admited aloud or publicly but hey, I have no shame in my honesty. A major portion of being a woman is owning your truth. Acknowledging and speaking it ! I'm 23 years old and I am a woman. Everything feels , looks , seems so drastically different from the life I created and the version of myself that existed a year ago. A day ago. A moment ago . For every second that passes by I am evolving . Cons I tantly transforming and peeling back the layers of pain, anxiety,heartache, trauma, and generational cycles/curses that kept me bound, spinning in circles on a wickedly wild marry-go-round . I'd like to think these days I am as grounded as the roots of the wisest weeping willow tree . A graceful work in progress . . . That's all me .
I am a woman. Soft skin and supple breasts. Wide hips and full lips . Divine feminine in the flesh. Life has definitely opened my eyes to the entirety of womanhood and what it means to and for me. I've discovered that my story truly is no different from HER story. How speaking my truth and sharing it with another woman creates a safe space for her to do the same. My story plus her story becomes history.
I am the creator of the entire concept of 'LOVE IS' . It's a movement and a way of thinking, being, and doing. I am love. I live it , breathe it , and share it wherever and with whomever is open to receive me. Love is everything. Love is communication, speaking your truth and listening when someone else is speaking their own. Love is a hug, a forehead kiss, a random phone call from someone you miss. Love is apologizing when you've hurt someone and taking accountability for your actions. Love is unity and support , creating space for someone to express emotion. Love is vulnerability , raw and fucking uncut. Love is messy. Love is beautiful. Love simply. . . Is.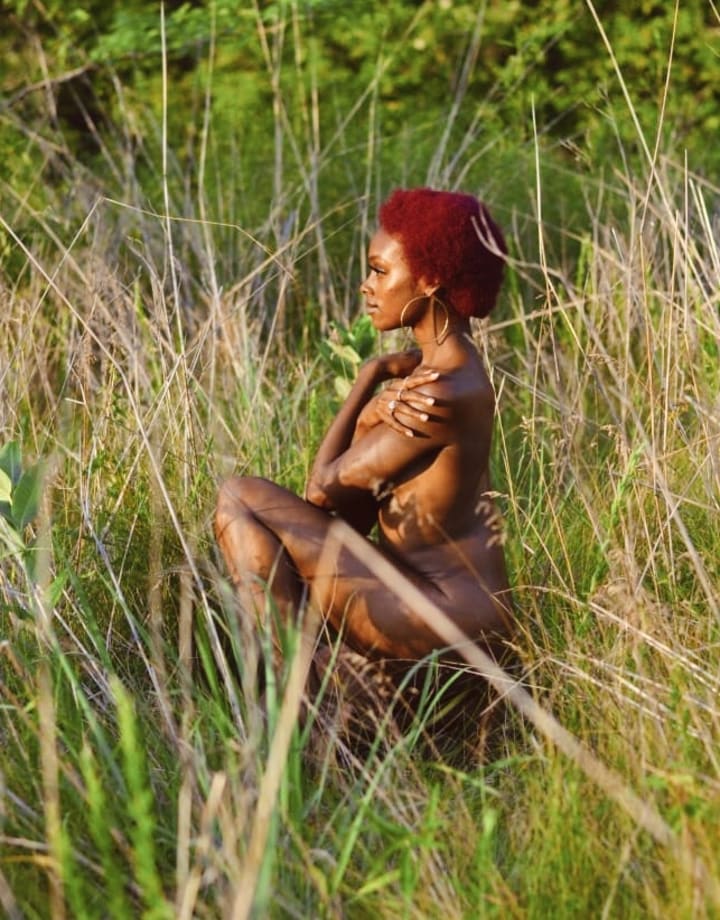 I am the Storyteller . Love is the movement . These are our truths.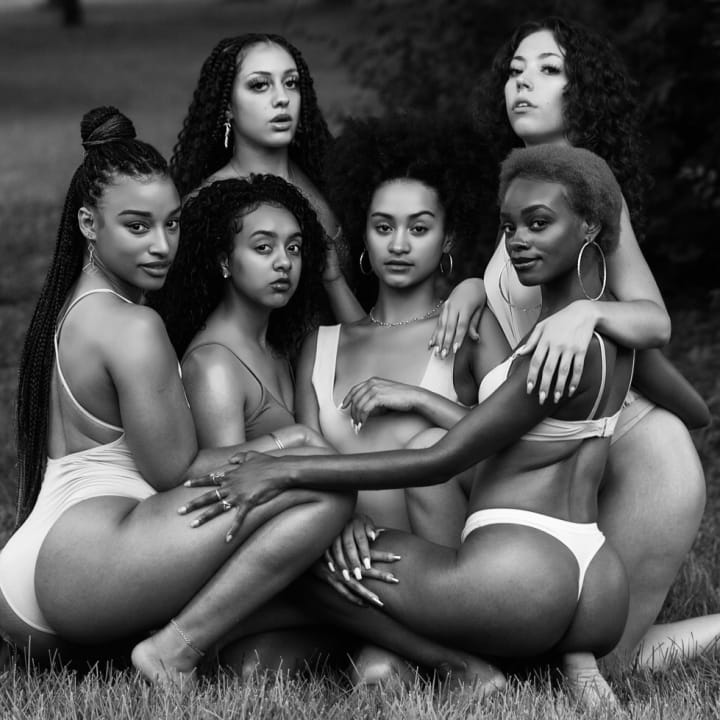 Women are the most precious jewels on this planet. We literally have managed to create all life that exists. If you're reading this, you came directly from the womb of a woman. A Queen. A Goddess who went through 9 long months of body altering , spirit shifting , emotionally taxing and mentally draining ups and downs just to ensure that you made your way into this world safely.
We are limitless .
We bleed once a month enduring painful cramps and sickness that I am almost certain transports us on a swift journey through the valley of the shadow of death to greet Lucifer and his fire minion midgets and then we somehow still manage to survive through the rest of the week. Not only are we unstoppable , but it clearly seems that we are immortal as well . Go figure .
THE HEALER 🌹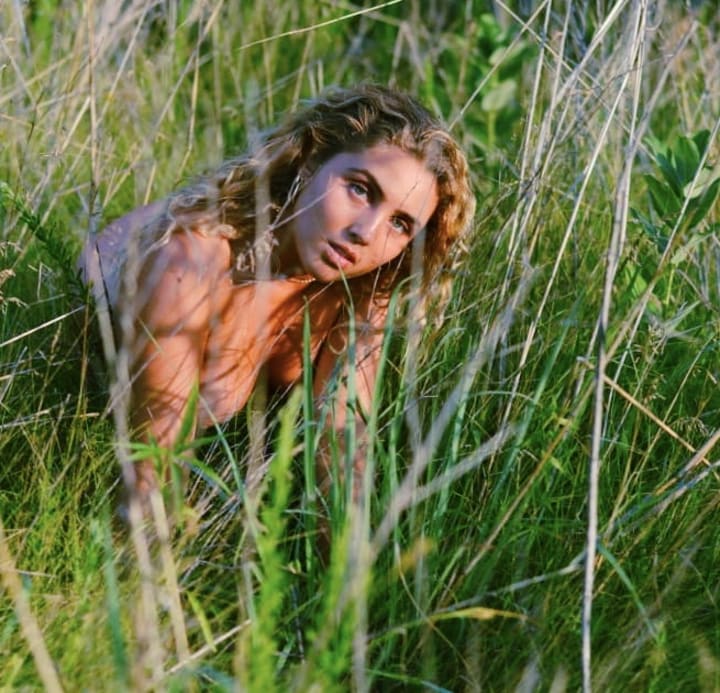 "The greatest lesson I've learned about being a woman is that loving myself, embracing myself, and putting myself first, is a revolutionary act. I grew up believing that my greatest attribute, the greatest compliment I could receive, was "you are selfless, you choose to put other people's needs before yours, and that is beautiful and makes you valuable." Realizing that losing my sense of self and constantly believing that everyone else's needs were more important than mine, actually did not make me valuable. Learning that just as I strive to make other's feel safe and comfortable, I also deserve to be comfortable, happy, take space, say no, be unapologetic, be emotional, be assertive, put myself first, and so much more, is the greatest lesson I have learned, and am in the process of learning, as I move through my life on this earth."
"I love that I value kindness, compassion, and emotional intelligence in myself and in other people. I am deeply sensitive and emotional, and i love the connection those qualities give me to other people and the world around me. I listen very closely to people and am determined to constantly be open to changing my views and opinions based on new things I hear. I am reconnecting to the very fierce and vocal little girl I once was."
"I learned self-love after being raped when I was eighteen and getting out of an emotionally and physically abusive relationship. I was left feeling empty and disconnected from my body. It took two years to start unfolding how those experiences shaped me and how they affected my ability to connect to myself and other people. Through a very slow and painful process I have realized that those two experiences contributed to me losing trust for myself and placing my sense of value in other people's hands. I realized I was holding shame and blaming myself for things that had been done to me and that I was looking everywhere for attention or a distraction to escape from feeling so disconnected. Through meditation, dance, therapy, vulnerability, tears, anger, journaling, and an ongoing process of constantly striving to listen to myself, trust myself, love myself, and choose my own safety and desires over making other people comfortable, I am slowly moving towards a sense of connection to my body and a sense of deeply rooted love for myself."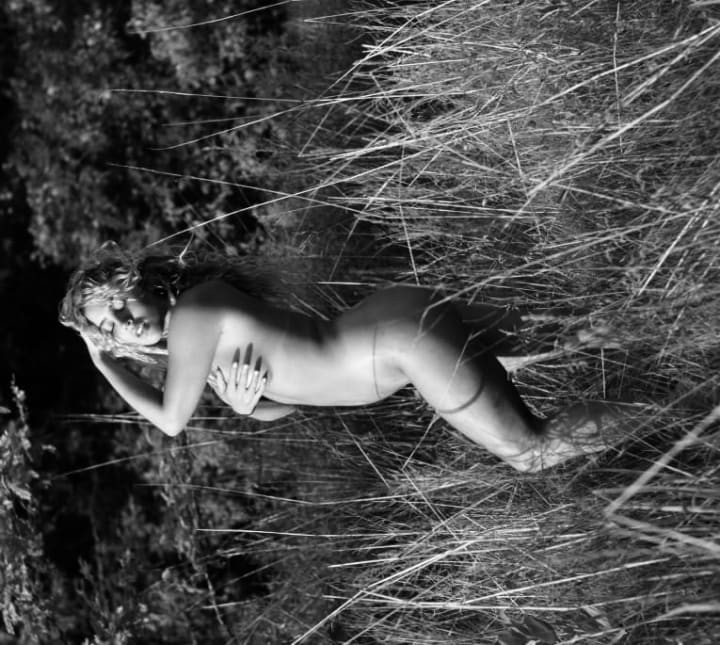 -Saskia Ferrara
July 21st, 2020 9:45 AM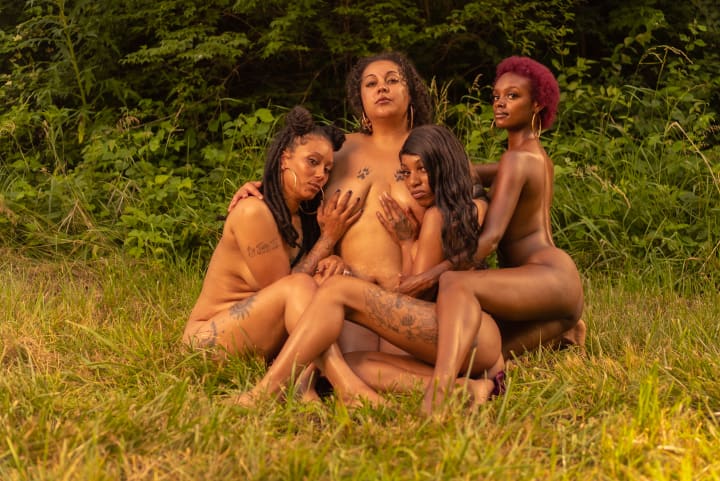 THE INFINITE ONE 💫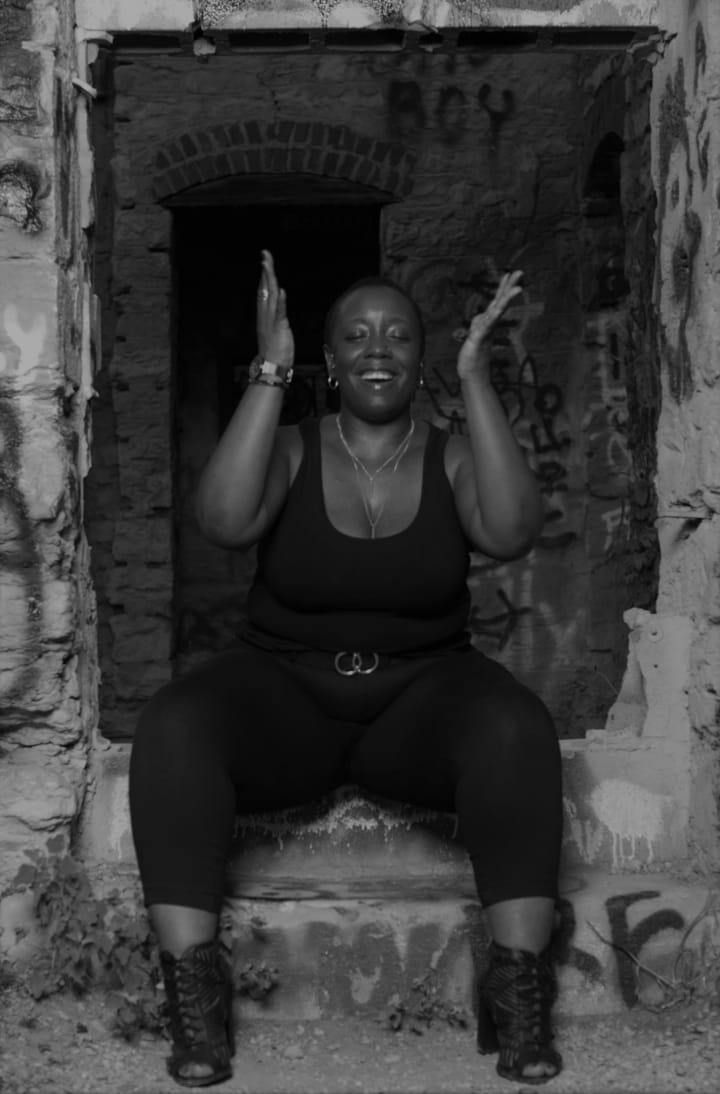 "The greatest lesson that I have learned is that it's okay to put my needs first.As women, we often forget about the small things that bring us gratification and peace and it can be something as simple as a massage, a new pair of shoes that you caught on sale, or a self care day at a spa and I can almost guarantee that 99.99% of us women have felt guilty after we've treated ourselves.Do we not deserve to have nice things? Dont we work hard from the second we open our eyes untill the moment that our heads hit the pillows? Don't we sacrifice our selves to ensure that our loved ones can have a better life than we had growing up? Usually the answer is yes, once we are done being The Mother, The Wife, The Maid, The Doctor, The Teacher, and The Financial Advisor. So the next time you start to feel guilty because you splurged a little on something that you would enjoy ask yourself a very serious question... did anyone bother to the clean the kitchen so that you could cook dinner...haaaaaaaaa!!! Guilt Justified! Put yourself first sometimes Queens"
"I was previously in a very toxic relationship for one too many years unfortunately. It's crazy because I know that there are so many women that have been in difficult situations and they find it very hard to break away from the very person that held their heart. So I stayed because I desperately wanted him to change, or because I felt unworthy and my self esteem was shot due to all of the verbal/physical abuse. I had to finally look at my children and myself in the mirror and see what was actually happening and what I tried so hard to run away from. I had to realize that I could run all day long but it didnt change the fact that I was damaged and so were the very people I was supposed to protect and I just couldn't allow us to continue to disintegrate any longer. With that being said I had to get out of the situation. I did and never looked back... and I have never been more free in my life *10years free*"
"Evelonne Ray-Smith(Aunt by Marriage not Blood)is one of the most inspirational women I have yet to know.All the praises to the most high this Sista right here was definately a force to be reckoned with. She was the type of woman who didn't care if she got to ride in the same lane as everyone else ...she didn't need to because she was willing to create her own lane.She did just that, up untill she left the face of this earth.She was the Epitome of what True Beauty looks like, a Goddess in Human Form..When she opened her mouth to speak, the Poise Words of Wisdom commanded your attention.Now don't get it twisted! Just because she knew the word,didnt mean that she wouldnt pull your ear and lace you with some serious game! I couldnt help but to sit at her feet and soak it all in while admiring every single aspect of her, My beloved auntie took me under her wing and raised me like I was her very own to the best of her ability she dropped Gems on me that I have carried inside of me my whole life. I can only pray that I do the same for any young lady that that crosses my path as well."
"Evelonne was the very first woman in my life that has ever said the words out loud " You are Beautiful" lets take a moment to sit in that please... I believe I was about 10 years old when i first met her and up untill then I really cannot recall a time when any other female in my life has said those words to me. Not my own Mother,Grandmother, ect! She taught me that my black was beautiful just the way I was. She gave me the confidence that I needed and always let it be known it was ok for me to be diffrent and that I didnt have to look like the other girls in my class. It was like music to my ears because she was the exact opposite of my mother at this time.My mother was very cookie cutter-ish and appearance was everything to her and if she didnt approve it, trust and believe it was coming off. My Auntie was on some "Do what the the fuck you wanna do" type shit😉😜. Well maybe not totally but thats how I interpreted it and when i finally got the green light to pick out my on clothes i was like a smoking gun."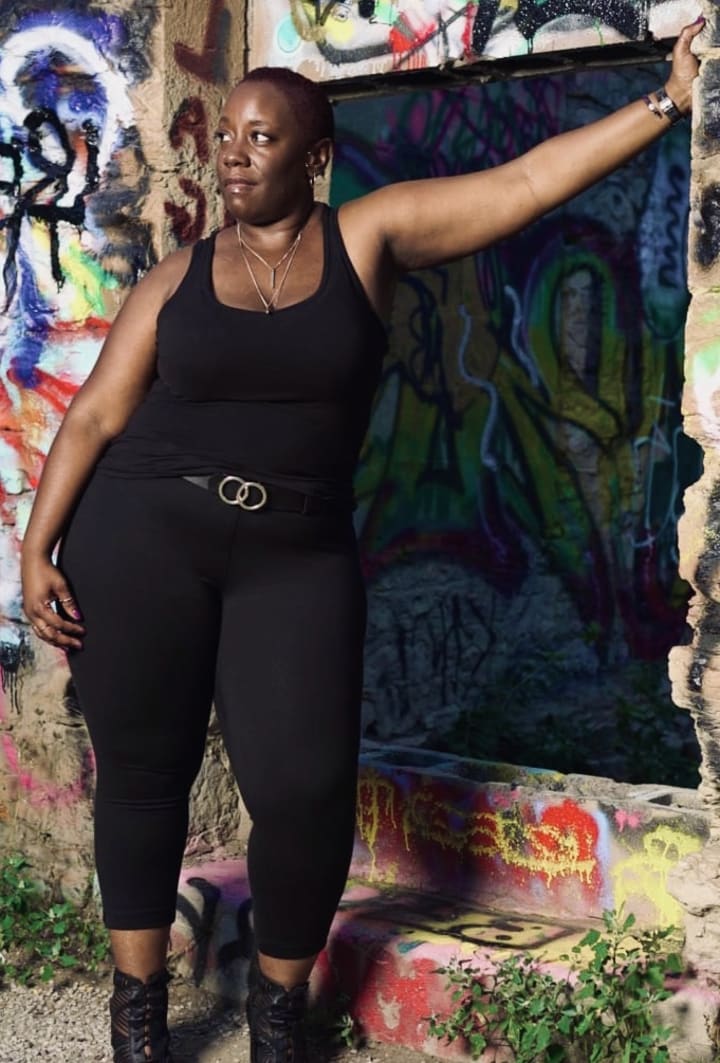 -Yolanda Q. Bradley
July 21, 2020 10:40 PM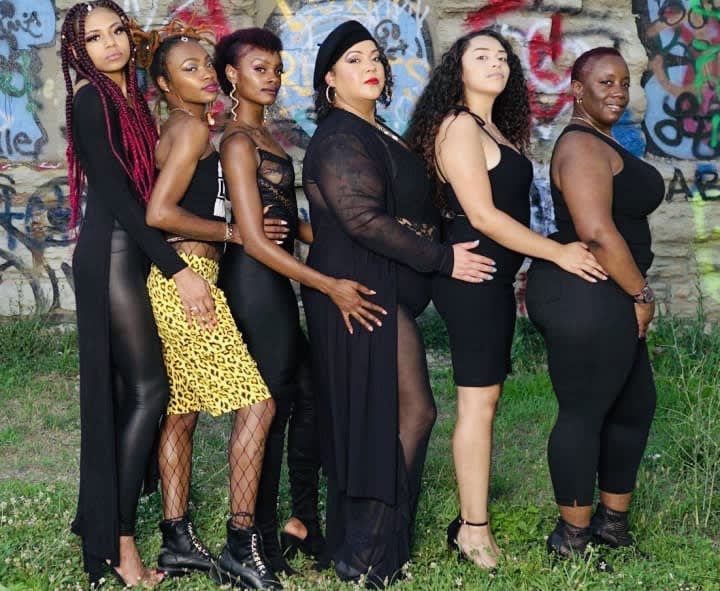 An Ode to Our Mothers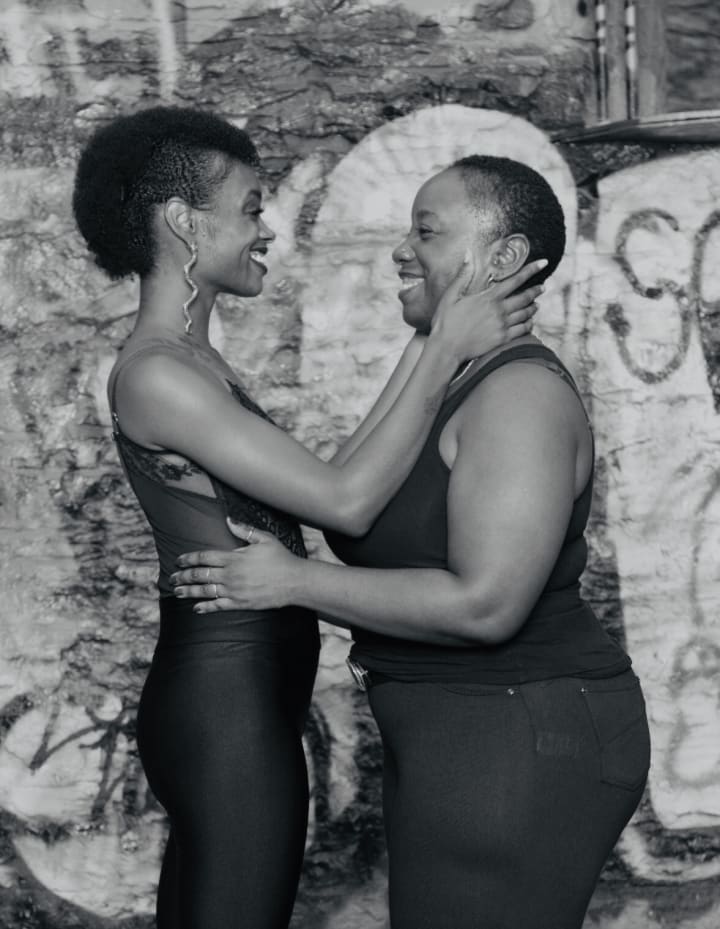 There is no sweeter love like the love of a Mother. For she will sacrifice her all to see you grow . The most gentle touch. Most reassuring voice, instinctively knowing when something's wrong, even when you don't . The intuitive priestess , the teacher and the Empress. The one who understands that Love is The Way. That it is daughters like us that can only aspire to be half the woman that you are ... one day.
An Ode To Our Mother's.
-Trashae L. Bradley , August of 2020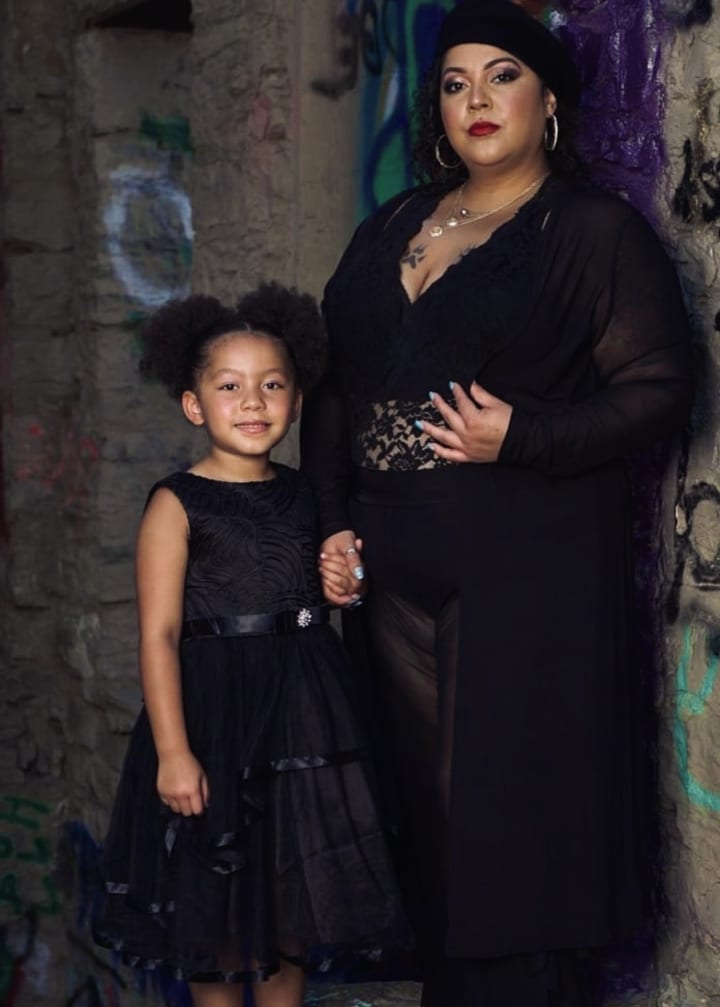 THE CAREGIVER ♥️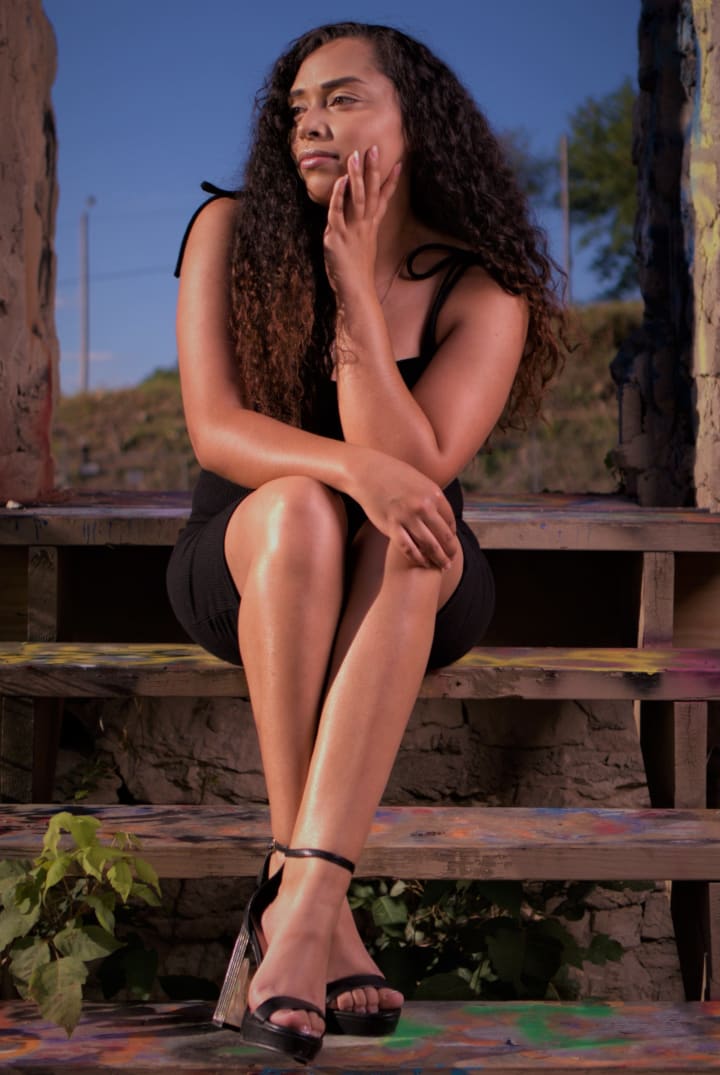 "My role in life is to make a name for myself so I can care for my family and help those in need. I am breaking the mold of working for the white man. Instead, we work for ourselves and will demand the same respect for our business. Being able to do that and become successful enough to take care of my family will mean the world to me."
"After I moved back home recently I was in a dark place. I had been abused by my ex bf and I knew the only thing I could do is leave. It was hard, but my friends and family supported me through it. I learned self love and learned who I was all over again. I pushed myself to start working out every week and start focusing on what I want for myself. I'm actually starting therapy soon to help. Once I learned to love myself again it didn't matter what anyone else thought. Working out definitely helped and is still helping."
"I actually have learned and I'm still learning ways to give back to my Grandmother and making sure she's happy. One thing that I decided to do is create a business named after her so we can give back to so many other amazing Grandparents. My website is up and I'm starting to reach out to assisted living centers and non profits to see how they can work with me. We focus on their disabilities when we're creating the baskets. If they are blind, we will focus on gifts they can smell and touch. If they are deaf, we focus on stuff they can smell and touch and see."
"Three women that inspire me are my Grandmother, my secretary from middle school until I graduated, and my sister. My grandmother took me in and worked hard to give us a life in the US. Even though we barely saw her we knew she loved us. My secretary was my mother at school after my mother left. She pushed me to be better and never gave up on me. She had my back and reminded me how strong I am until the day I graduated. My sister has been through everything with me. She has helped me so much and taught me to speak up for myself. I don't know what I would do without her. We have each other's backs no matter what."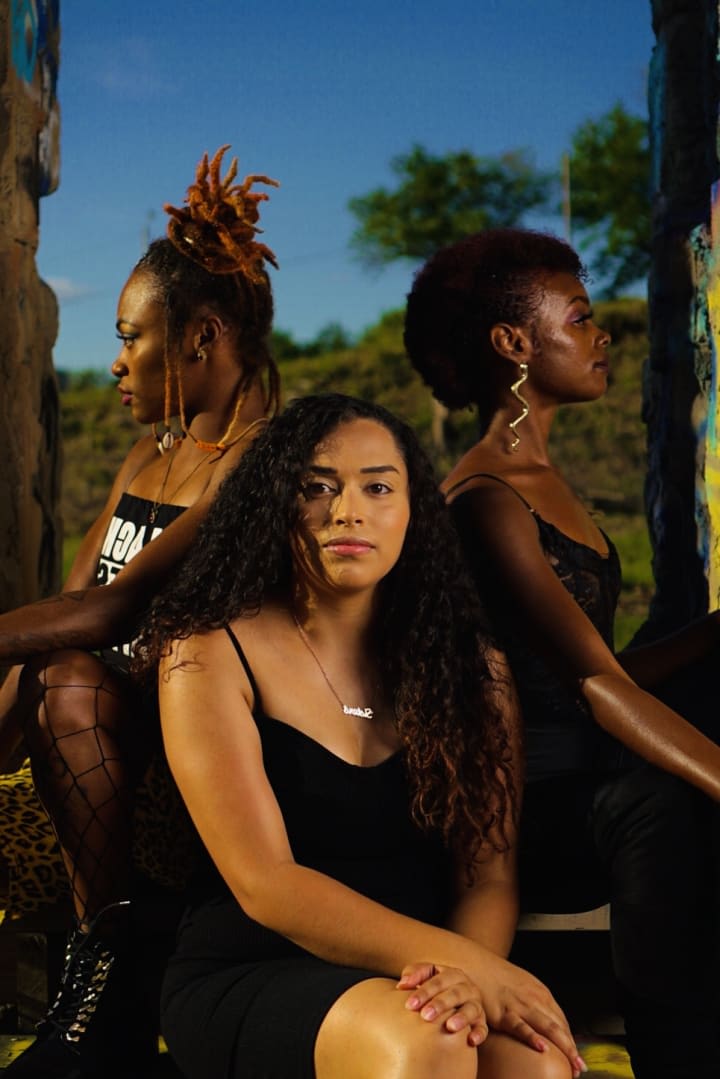 -Elizabeth Maria [ Liz ]
July 13th, 2020 11:34 AM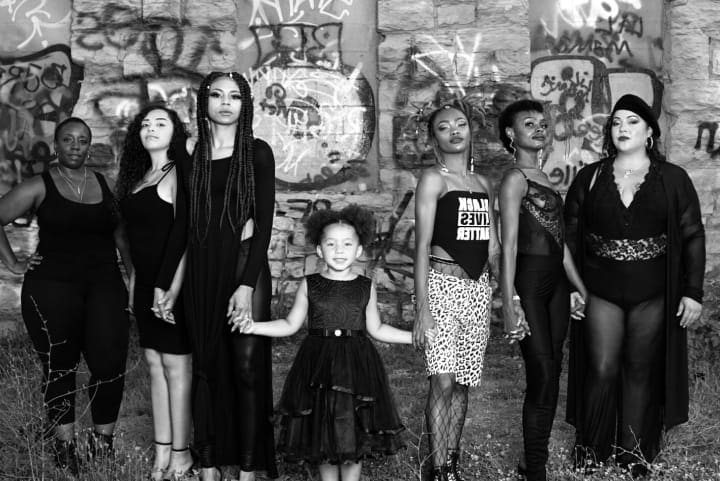 THE MYSTERY ⚜️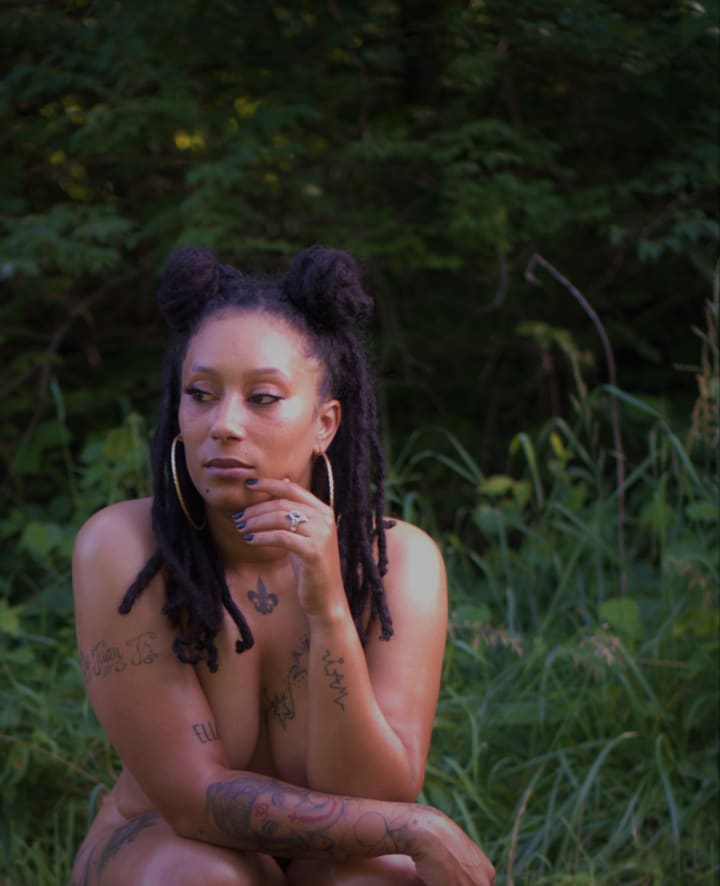 "The world depends on us... but we do not get that credit."
"I am dedicated to showing love in every way possible in order to infect people with positive energy in such a negative space."
"I can honestly say, that only one woman has inspired me to say the least. This woman showed me myself. She has motivated my growth. She has always had open arms and an accepting heart. My soul sister, Shae."
" I'm very much a beast in the ring when it comes to beating myself up lol. I love that I am unapologetically me. I love that my heart is still fighting to be right when it's so natural and easier to be of the world. I love that I haven't let my life experiences make me completely give up. I go thru hell and back and WANT to give up a lot . But i Dont... and it's astonishing to me."
July 18th, 2020 12:37 pm
-Erika Bowland [Hilda ]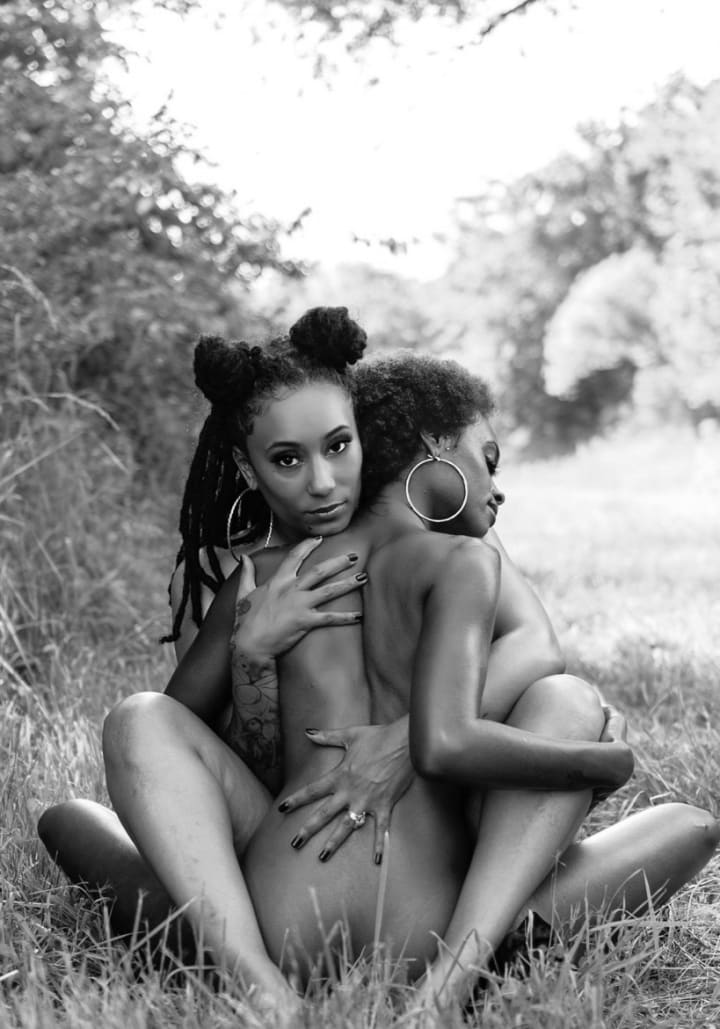 "I have been watching her move with such grace; physically and spiritually
I've watched her love with such empathy ; both emotionally and mentally.
I've watched her be the woman I strive to be . I've watched her portray a healthier me. I have watched her lay down the path so that I can BE. My soul sister 🌟"
-Erika Bowland [Hilda]
June 29th, 2020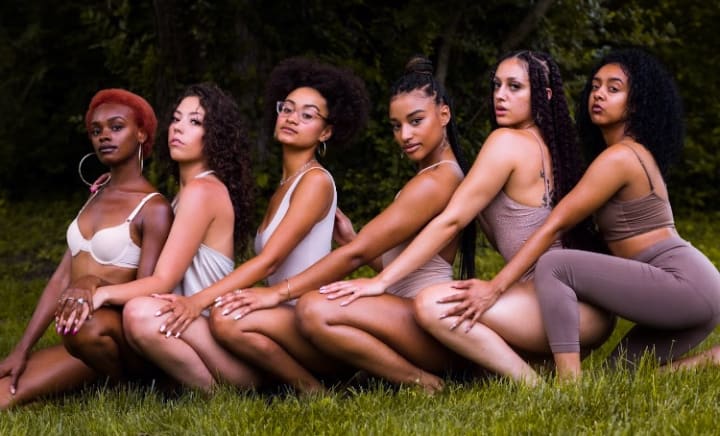 THE MISUNDERSTOOD 🃏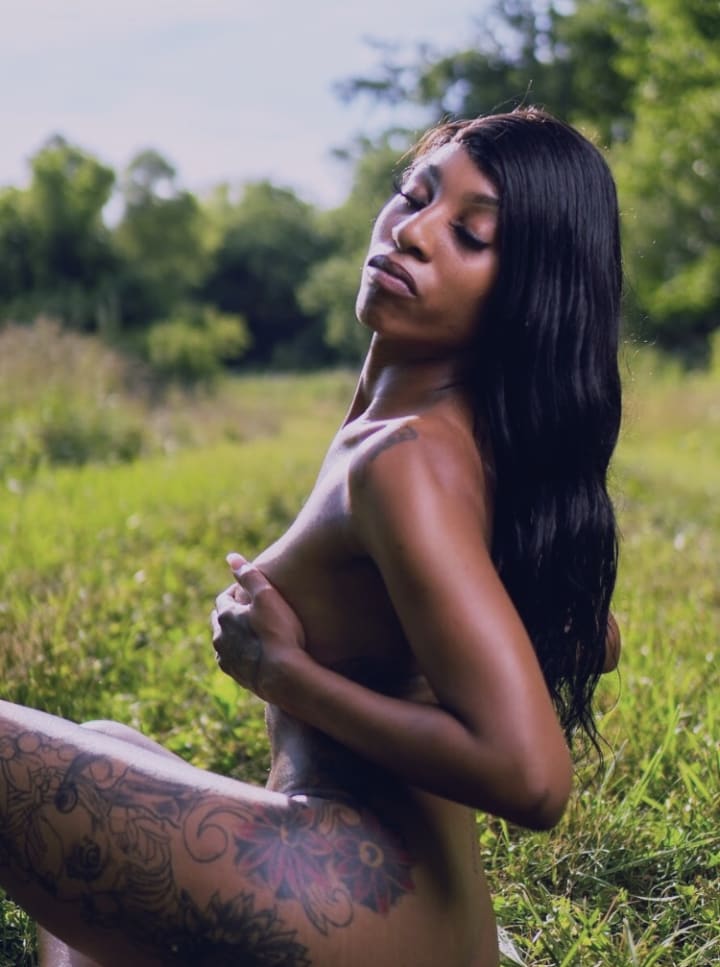 "I've learned my patience and my Respect is more important."
"I'm actively investing in my community center and homeless shelter. My experience being without shelter and a community of women to help. My end goal is to have multiple centers across the world helping hands."
"When i lost my first daughter I had to utilize my train of thought to remember this world isn't right for every pure soul."
"My role in this life is to live MY life. You only get one, and in the end of my journey I will share it with others so that they won't make the same mistakes I made."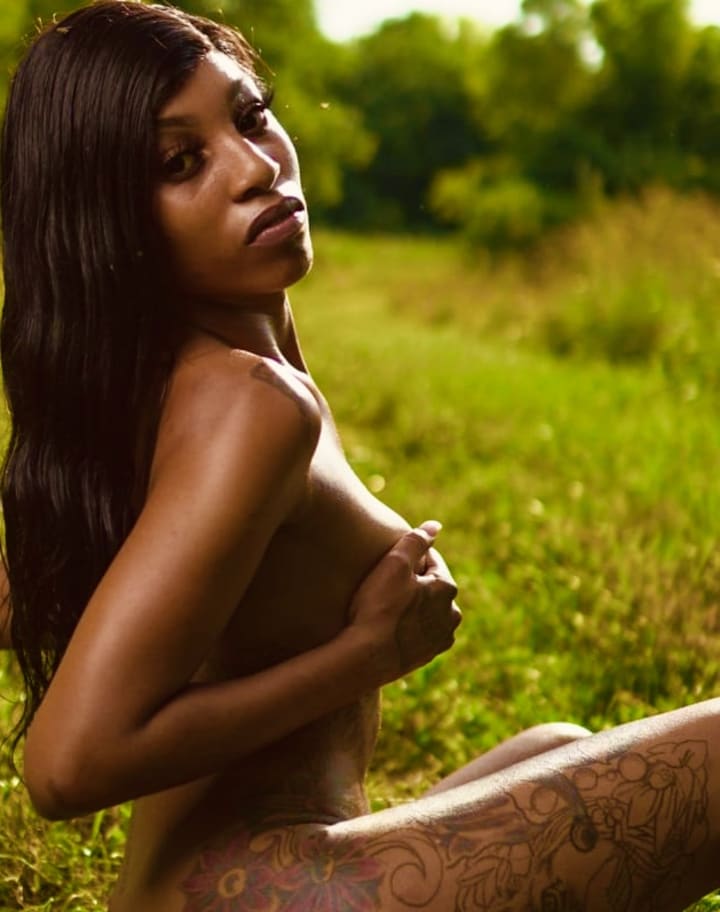 -Iyon Elkins
July 22nd, 2020 5:02 PM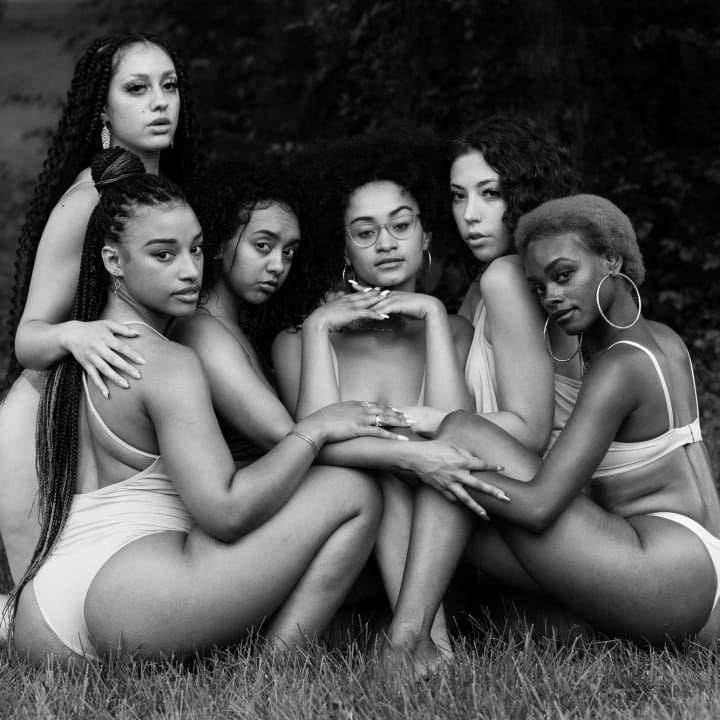 THE ORACLE 🔮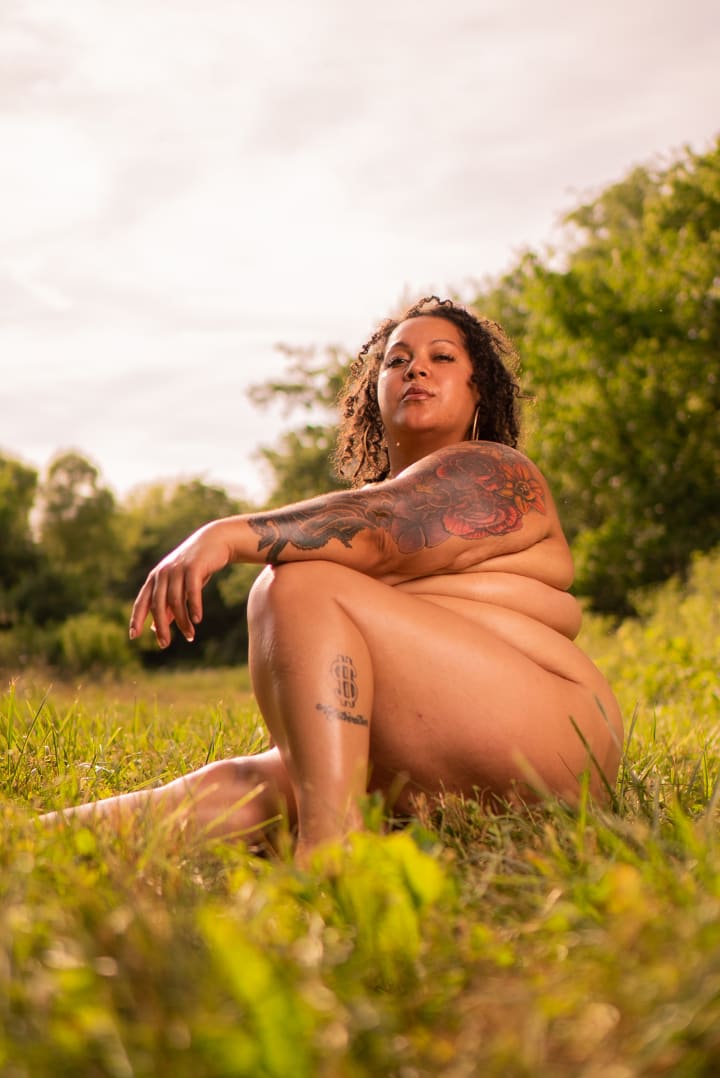 "There is no perfect woman so be true to yourself and love yourself in the moment and every moment of your life. OWN IT ALL !"
"I admire Michelle Obama for her poise, her self respect and respect for others. Her ambition and drive. Her ability to be just as powerful and impactful as Barack Obama ."
"I've been in a few less then worthy relationships where in a sense I lost myself. Each time it has allowed me time for growth and self- reflection. I think the biggest thing you can do is ask yourself what you like about yourself as well as what you don't and how to modify that to create better outcomes in your life."
" I am a healer , a nurturer. My light shines brighter by helping others find their strength and growth. I'm a lightowrker to be."
-Mary Zemenye
July 20th, 2020 6:21 PM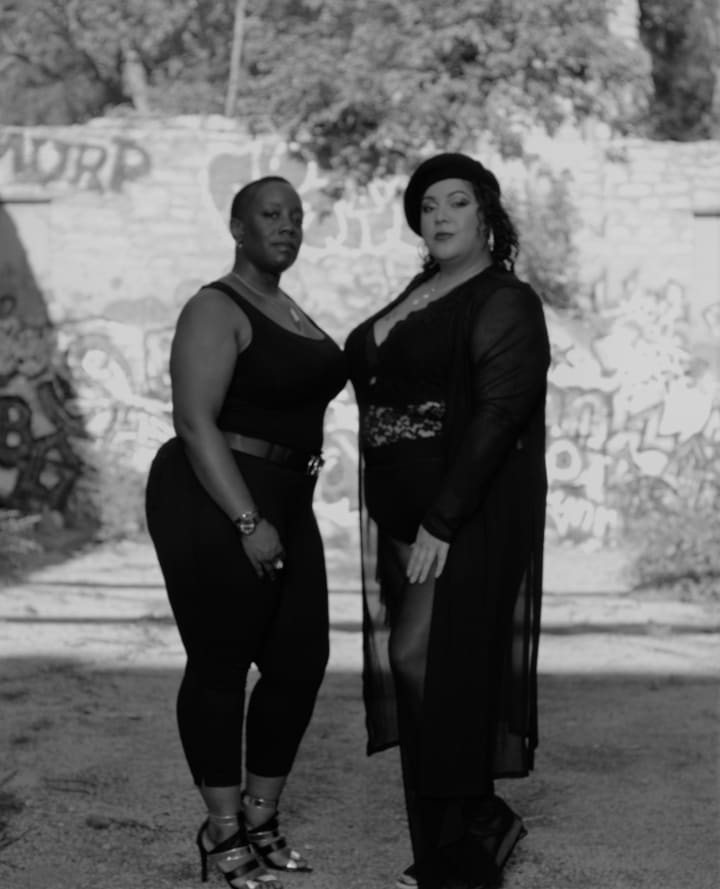 THE GODDESS 🌹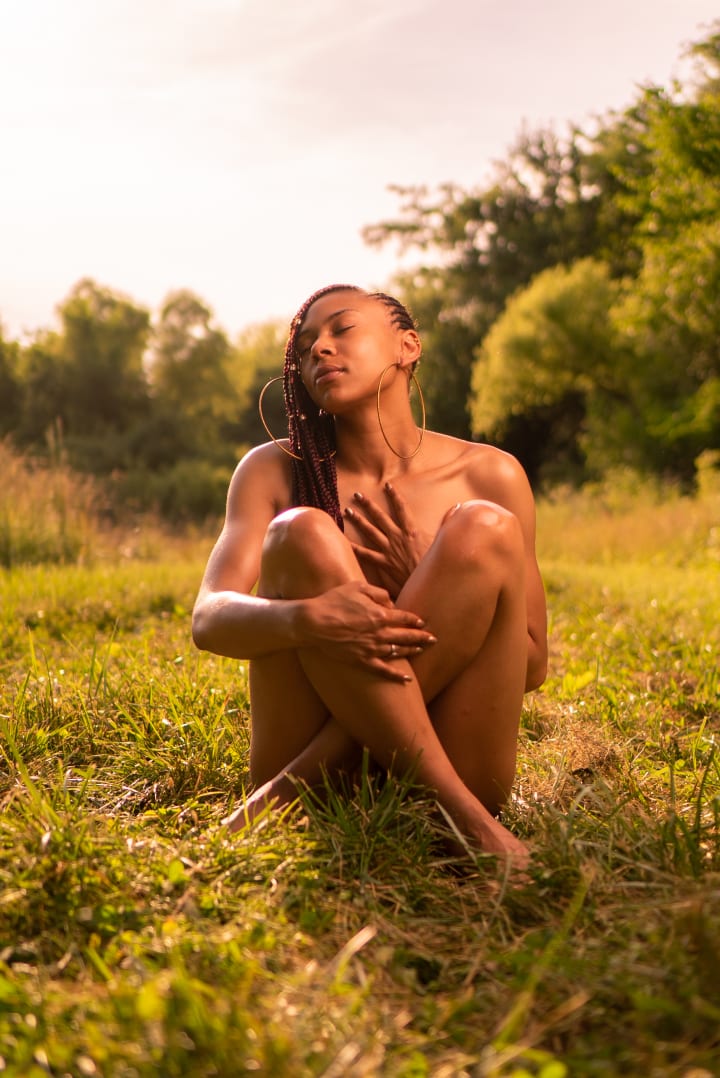 "Women are natural caretakers. I am a strong single mother. Ambitious. Smart. Artistic and a natural caretaker."
" I used to allow people in my life to take advantage of me and it was messing with my mental health. I let go to focus on my mental spirituality. Meditating and reading yada yada book club."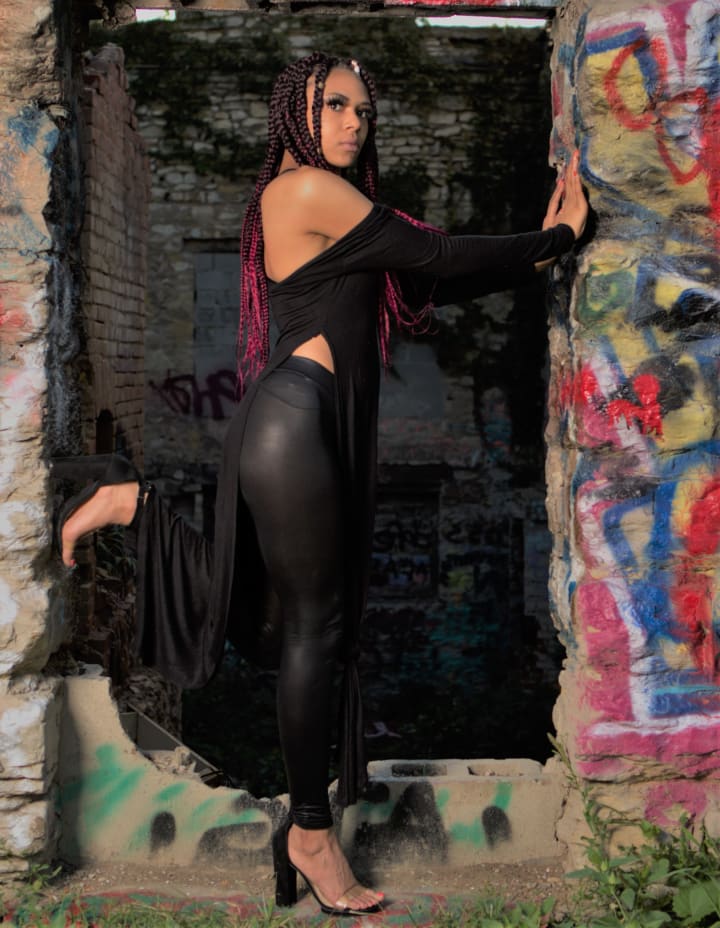 "I am actively creating a shift in the world by continuing to be the best person I can be. I'm starting by being a good mother making sure I keep my nephew , who I'm looking after , on track because the children are our future"
-Teressa Patterson
July 22, 2020, 1:21 AM
THE REVOLUTIONIST ⚔️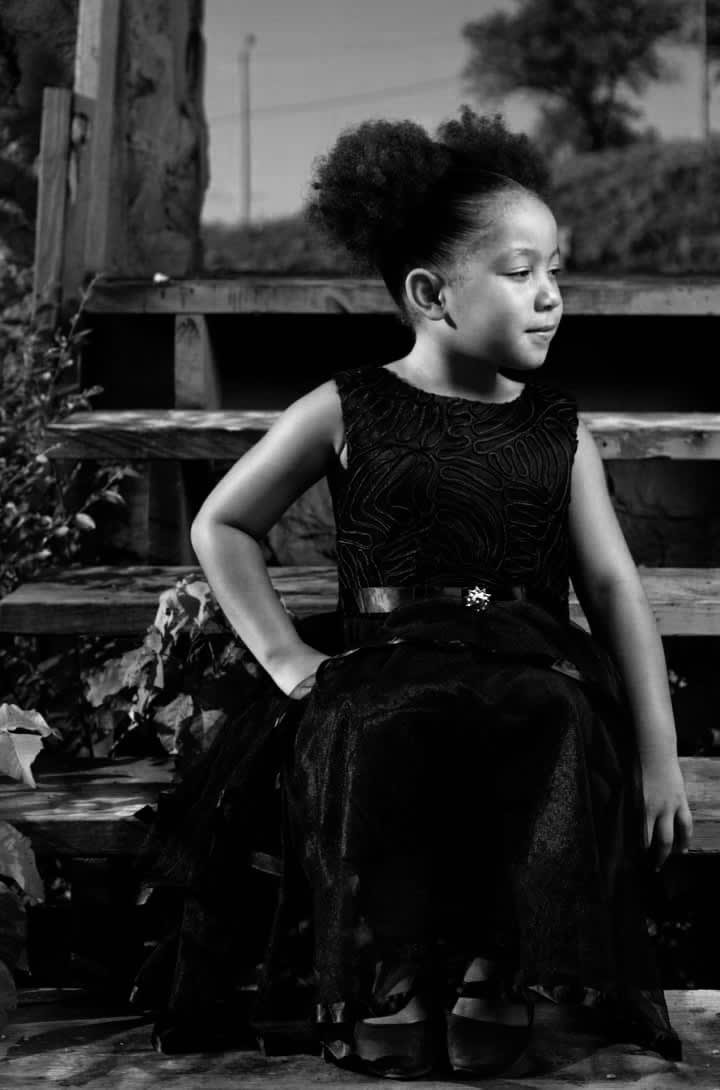 THE CONNECTOR 📷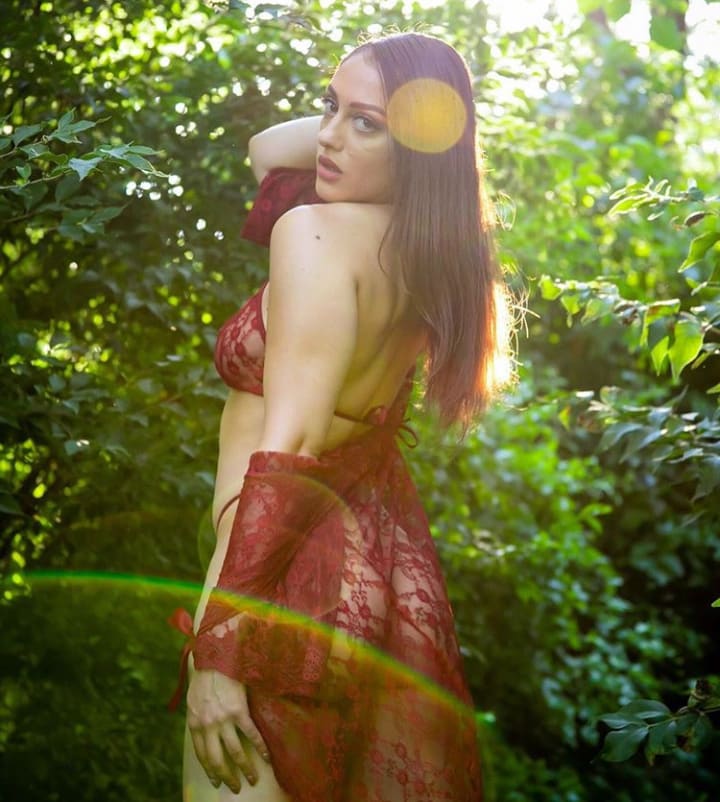 "The greatest lesson I have learned since becoming a woman is learning my true power as a woman, and not just physically but mentally and emotionally. We, as women,obtain the power of persuasion, and can literally create vibrations in a room with our light, turning every head and having the strength within to live without fear, and use our natural nurturing ways to give love in exchange."
"I am actively leading women and working with them to achieve their dreams using my connections, knowledge, and wisdom. By my abilities to heal myself internally I am able to help others learn to do the same."
"Three women that inspire me are Tyra banks, C. J. Walker, and my mom. They have all impacted my life by never giving up when it got tough. Being entrepreneurs as well as women in a time in society where being a woman was deemed to not have the same power as we do now. They all impacted so many lives around them and made me a stronger woman seeking answers and solutions rather than being stuck on problems. I love my strength all around, my high intelligence, the desire I have to always seek knowledge and wisdom, my beauty, and my big heart."
"I had to use self love to leave a very abusive and toxic relationship. I had to love myself first and stop being afraid of what this person could possibly do to me. I faced death, and I won. I healed with the power of God and the universe. My amazing friends and family. Working on my dreams. Focusing my energy on working out, bettering my body and mind, as well as meditation."
-Ashton Farris
July 21st, 2020 12:19 AM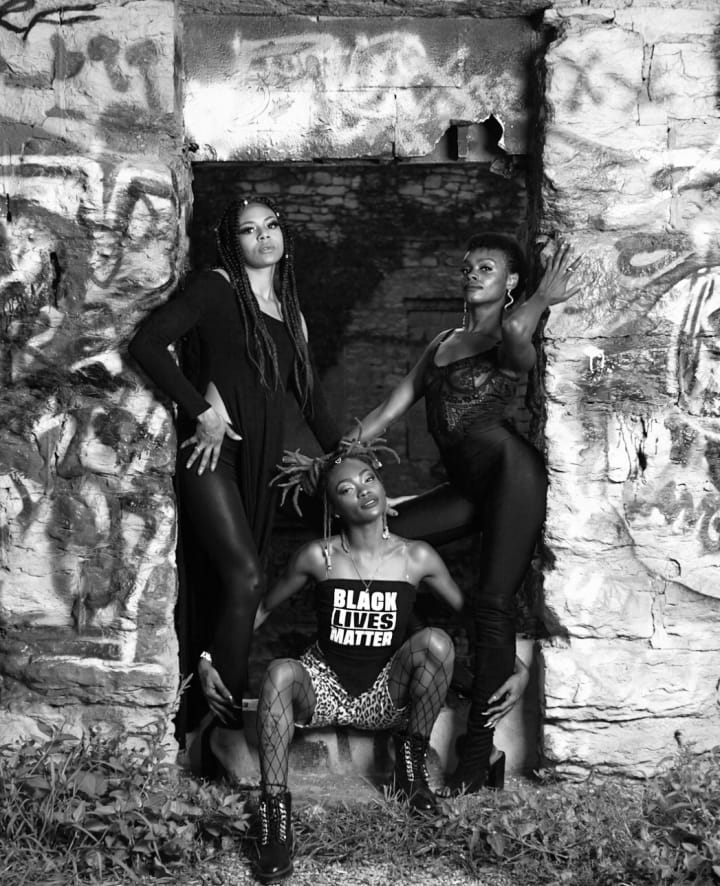 THE CONQUEROR ✊🏾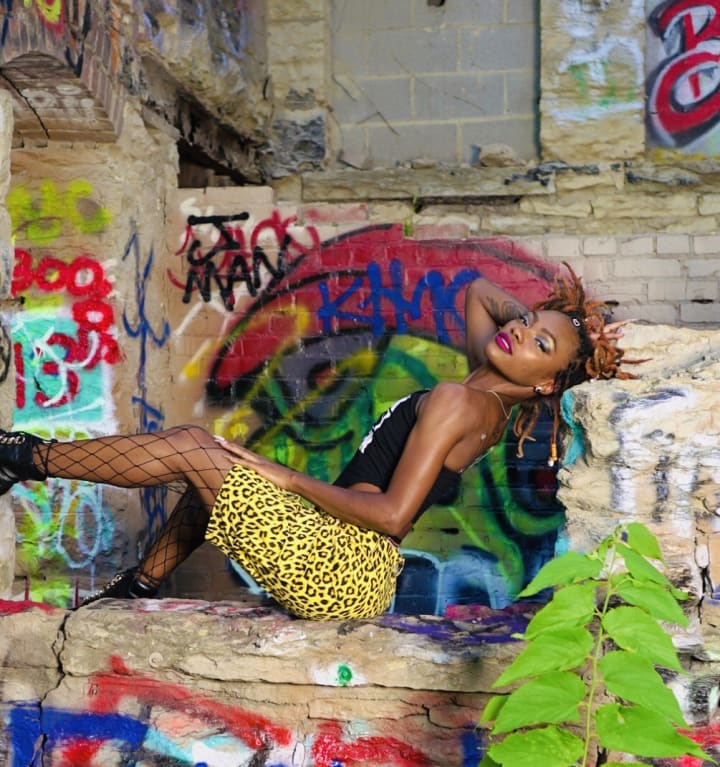 "The greatest lesson I've learned about being a woman is to love MYSELF. Having self love is easier said than done though. Of course you'd be like "oh I do have self love" but does one have the ability to truly grasp an overstanding of what that means?"
"It's more than thinking you love yourself because you're you, it includes setting and abiding by standards that you set for your success. It's about listening to your subconscious and trusting it'll guide you appropriately. It includes taking care of your health, both inside and out. Protecting your mental health! Last but not least , it's about holding yourself accountable and moving forward by applying the knowledge that you've gained."
"Being a woman has more than just one hat, however, finding your true purpose allows you to grow into the wombman you were created to be!"
"I am actively making sure to be the best me I can be to create a shift in the world. That consists of holding myself accountable for all short coming and ignorant choices. It includes sharing my knowledge to ensure no one is left behind. Sharing my talent in modeling for those who seek similar aspirations. I love to give back and be apart of something bigger than myself! I also practice putting out good energy because I believe that energy is contagious and what you give you'll receive!"
"My mother, Naomi Chambell and my oldest sister, are my three most inspiring women."
"My mother has impacted my whole life tremendously. She is my best friend, my first role model, my everlasting education, she is the part of my spine that ensures alignment. She has instilled strength , dignity, integrity, responsibility and so much more in me. Not only does she remind me of how much of a strong woman I am, she holds me accountable and never allows me to feel sorry for myself but allows me to know how to correct any errors!"
"My sister is a strong single mother of three little women and a full time student working diligently to obtain her Masters degree. Her dedication to becoming financially independent is endless and admirable. The way she mothers her children is extraordinary and displaying that, It allows me to follow tactics that I apply within my journey of motherhood."
"Lastly, Miss Naomi Campbell, one of the worlds most favored supermodels. As a little girl and currently, I watch her walk the runway over and over via YouTube and other social platforms. Taking trips and allowing my eyes to feed my mind to allow my body to manipulate her skills. Modeling has many areas, and Runway modeling is something I long to make my main career. With practice,diligence, and dedication one day I will manifest everything I am wanting within my modeling career in hopes to meet the great, which is what I refer to her as! There is so much I've learned from Miss Campbell, the biggest thing though, is the ability to gracefully portray fierceness, and confidence that speaks volumes while struting down the runway, being able to allow what you are modeling to speak without having a mouth that words come out of. Obtaining so much self esteem that it makes viewers want to purchase the item to only look half as good as you did in it! I love being able to display self love and confidence through runway. And I will forever love the talent Naomi holds!"
"Self love has helped me move forward from a bad separation with my children's father. I can say I did not have an overstanding of self love during the time of our departure. I did not know what it meant to love myself more than any other soul so therefore I have everything yet had nothing left for my kids or MYSELF."
"Having Self love has carried me to my current position in life and is the basis that allows me to push through after each disappointment that occurs within that situation. I now know how to handle dealings with that individual which makes it easier for my boys and I to move on without his presence.What I've learned from that separation is that nothing happens for NO REASON. A person is in your life for either of three things: a reason , a season , or a lifetime. I have obtained a clear sight on the fact that maybe his purpose was to give me something I can love unconditionally and something that forces me to continue growth (my children), maybe I was to endure those events because that was a part of life that molded me and continues molding me into the woman I am today and in the future. And for that I will always give appreciation and allow my self love to be a guide through motherhood."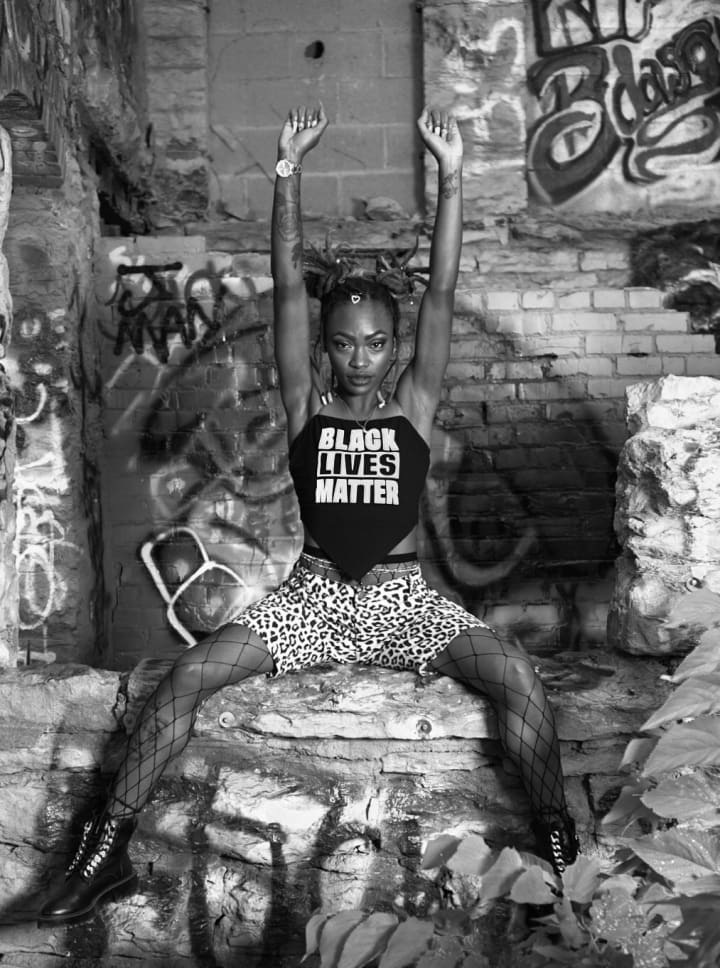 July 29th, 2020 10:23 PM
Cheyenne Davonae
THE NEOPHILE 📚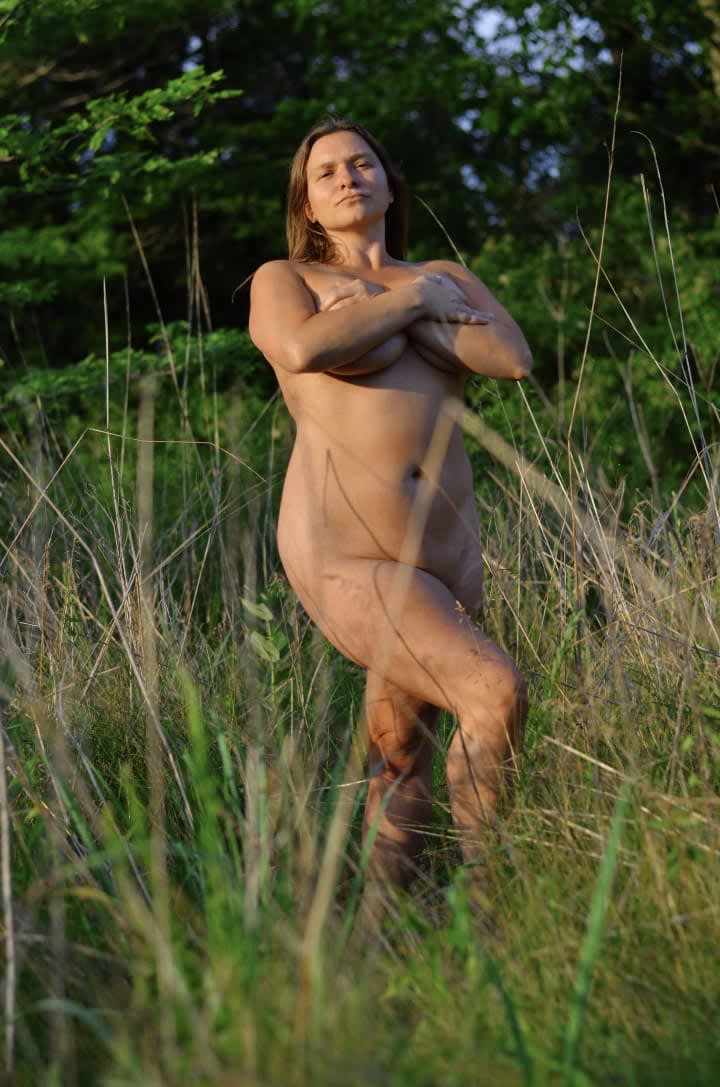 "The greatest lesson I've learned as a woman is to care for one another. To create a shift in the world I try to do everything with intention and purpose. I take care of my mind and body so I am available to help others. I try to spend my time and money with intention and purpose. I try to educate myself daily. I'm on my 62nd book of 2020. I vote with my dollar and fork."
"My mom and granny inspired me to volunteer and do for others. Alexis Tucci inspired me to be magical."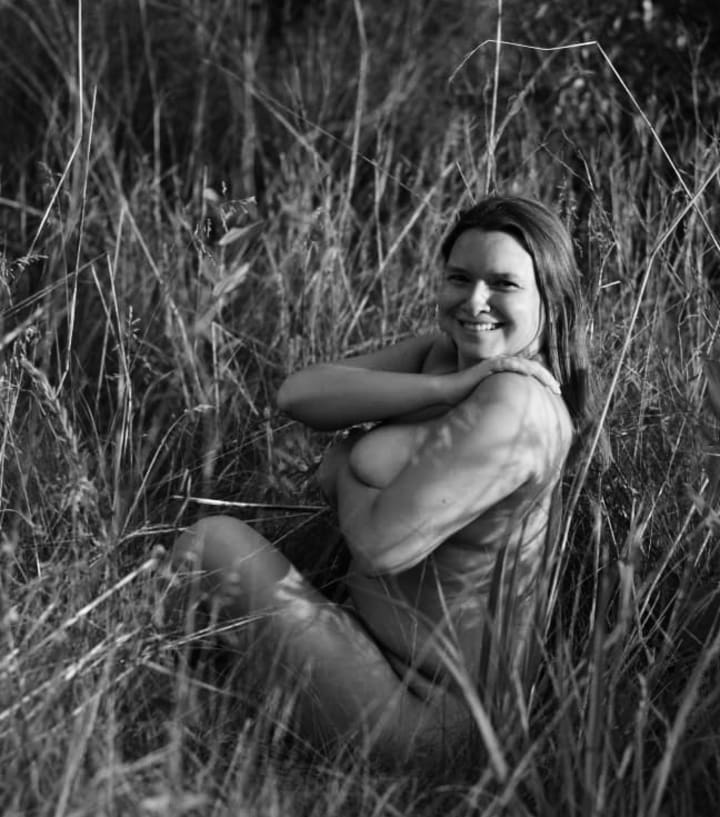 July 16th, 2020 5:00 PM
-Laci Bostick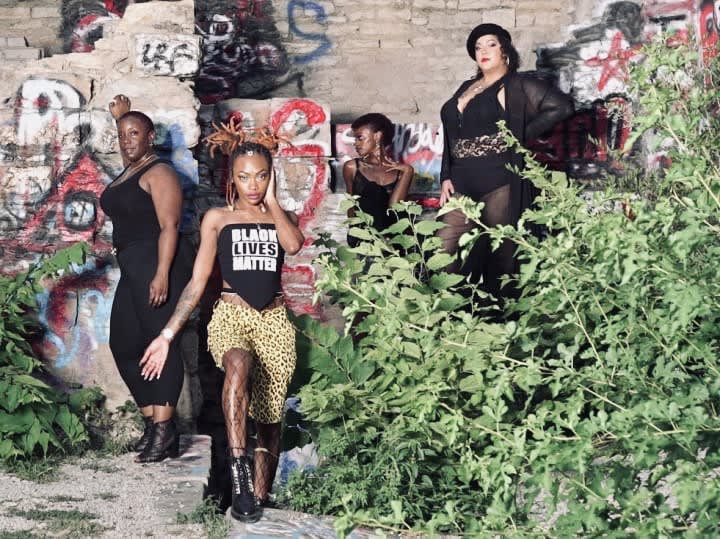 THE CHANGE 🔑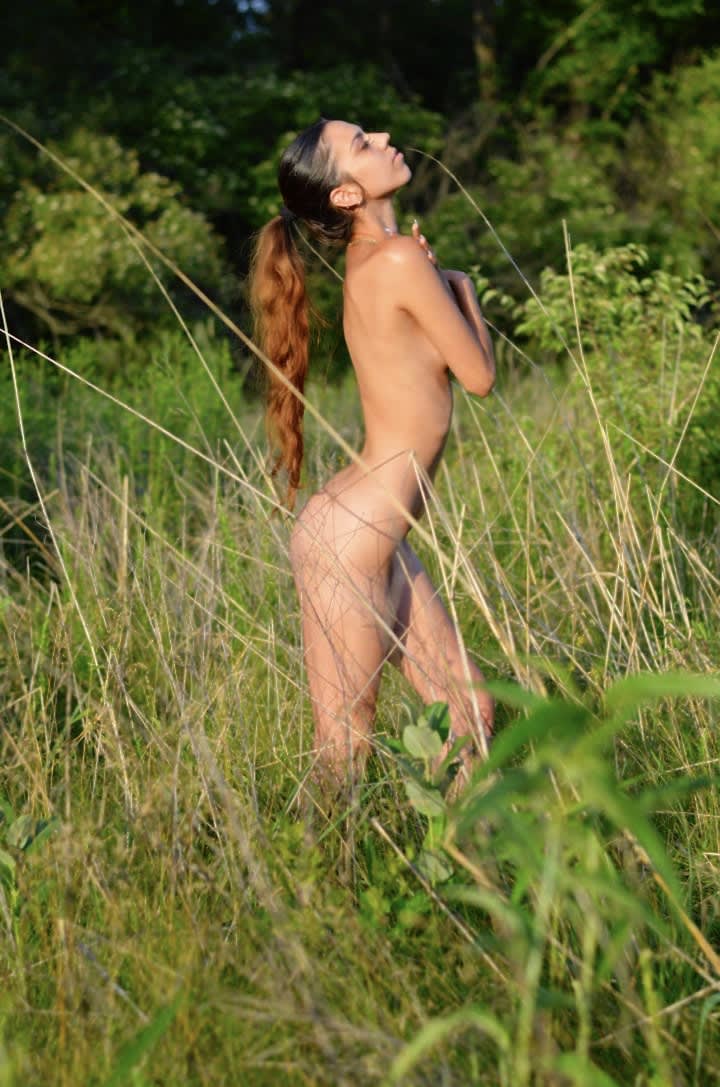 "Being a woman is a great privilege but it also has unique challenges that come along with it. Therefore, I've learned that being a woman is completely underrated in so many aspects. Together or independently women can achieve anything with determination and dedication. I use the gifts I was given as a woman and the gifts I acquired growing up to pass on to others so that they may be their best selves and love themselves entirely on their own. Wether it's with dance, my words, the way I carry myself, or other attributes within who I am and what I bring to the table."
"My mother has inspired and impacted my life the most. Briefly, she opened my eyes to see... I don't need anyone but myself no matter what. She showed me what a versatile woman is and can be. My mother is strong, powerful, and very much so independent. My mother is also compassionate, caring and delicate."
"My grandmother aka La jefa. She inspired me to chase my dreams and fight for what I believe in. She showed me the fire within her and me in different ways. I've learned how to be wealthy within myself with her knowledge. She impacted me by making sure that I am okay first so that I can then make sure everybody else is right there with me on top !"
"My Papa is my last inspiration. He is a kind respectable gentleman . He showed me the complete opposite viewpoints of a woman and how it doesn't matter what anyone thinks especially as long as you are happy. The stereotypes of " Bitch bad, Women good, and Lady better", psshhhh please... every woman carries all of these aspects ! It is about the image you personally want to portray what others think of you. The flip side to this is.... EVERYBODY is different so someone else could have a different perspective of what you portray. You can't please everybody, so why not be happy ?"
"Being the youngest and only girl with three older brothers has its ups and downs. I was a Tom boy growing up but also too girly to be a true Tom boy. I never "fit in" growing up so I stayed to myself. I dealt with a lot of insecurities and the challenges that came with it. Specifically depression. However, with the help of the three figures I earlier said, they supported me through my Tom boy phases and my girly girl phases. With their support I slowly came out of my shell and became more confident in myself despite what others thought. Ultimately learning everyone is different in every way, so be you. Everyone appreciates a genuine person."
-Isabella Valdivia
July 22nd, 2020 5:12 PM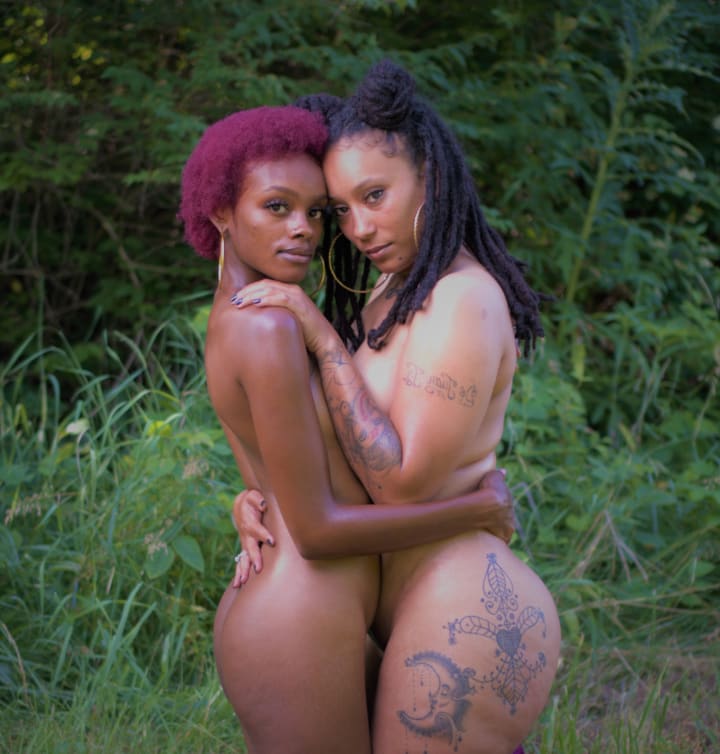 THE STORYTELLER 📖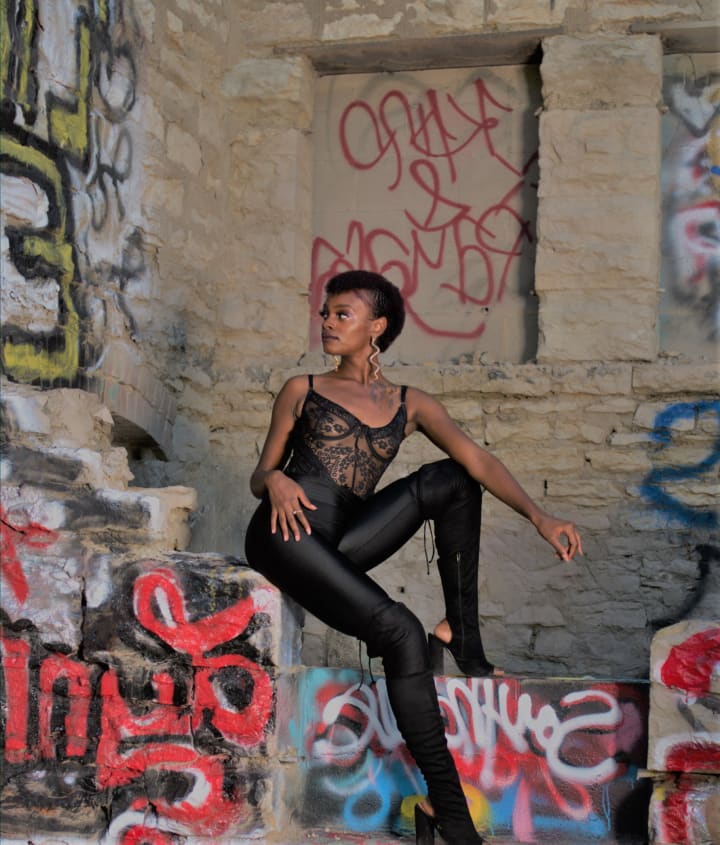 The greatest lesson I've learned about being a woman is that being one is a gift in itself. I have experienced many versions of myself. The sassy and retro goofy, quirky version of me. The baggy pants/t-shirts , cool calm collected, tomboyish, gangster music loving version of myself. The soft & sensitive , submissive , Amy Winehouse and Etta James repeating on my MP3 player , quiet version of myself . The money hungry , ambitious , fuck love get dis' paper version of myself . I've been the sad, lonely , promiscuous , sex crazed , version of myself. Constantly going in and out of myself because I am endless. We all are .
I am inspired by every woman I come across. I fall in love with myself all over again when I am in the presence of a Queen. For I am her. She is me.
Toshia Shaw is a woman who,not only inspires me, but saved my life when I was only 13. I was angry and rebellious. Fueled with rage and a sassy mouth that could disrespect and curse you something fierce . I was a weapon of mass destruction , destroying everything in my path. It's like I was a magnet for trouble. Even when I tried my hardest to be innately good. I recall my first encounter with Toshia so vividly. I was on probation at the time and the authorities ordered me to take classes that I didn't need. For reasons that wouldn't make a difference in my life.
Purple Wings non-profit organization was one of the programs I had to partake in and complete. I met Toshia shortly after finding out about the organization and she met up with me and my Mother outside of the courtroom. All I remember is saying something slick to my mom and then turned around and gave Toshia some sass then all I recall is her turning up her lips and then she goes " UHH UHH, see I understand if you don't want to do the program, but what you're NOT gonna do is disrespect your mother like that little girl see that's what's not about to happen." While pointing her finger in my face and a tone I'd never had a woman speak to me in before . I put my hands on my hips, rolled my eyes and sucked my teeth. I didn't dare disrespect her though. Not ever.
Toshia was like my second mother. She was so direct and courageous. Beautiful and charming. Understanding and so wise. I learned early on that there is grand power in speaking your truth. Purple Wings was a non-profit organization that consisted of young girls who were deeply wounded and usually in and out of the system . The government liked to refer to us as juvenile dilenquents. Toshia viewed us as young Queens who needed a little extra love and guidance. She seen us for who we are, and would help us shed light on who we were not.
She created space for me to be honest with myself by asking me questions and introducing me to young ladies who's path was far darker than mine but were still fighting for their lives. Even when the cards they were dealt felt like a bad hand. Toshia showed us all that we can either sink into the abyss or rise to the light. I chose the light.
Although she was my mentor, I become close to her on a more personal level. She'd pick me up to go to class because my mom worked so much and couldn't take me to my classes all the time. She'd confide in me about the details of her marriage that was in the process of becoming a divorce. She would curse like a sailor and always kept it real. Yet there was a gentleness about her. I felt calm and warmth within her presence. I could see beyond her hard exterior . She knew how to stand her ground while also having moment of crying and being completely vulnerable. I admired this aspect of her being. She showed me that a woman can be strong and still be soft. That there's a time, place and energy for both.
The Purple Wings Program and Mrs. Tosh were the main reasons why I took initiative to take back control of my life ,during a time when life was beating me black and blue. The program showed me my life and how I could actually be a better person. It is because of Toshia Shaw that I seen what true strength looked like. That no matter where you've been, you still have an opportunity to decide where you're going to go. She made me love myself , by loving me when I felt like no one else did. She is the Mother of many young girls. I plan on having a non-profit organization similar to Purple Wings. Toshia paved the way and showed me the light. Wounded girls are not just juvenile delinquents. They are young women who are hurting and crying out for help through many barriers that keep us silent. Like Toshia, I am a mother to those of the world. I watched her change lives just by sharing her own and sacrificing for the greater purpose and vision. If she can do it , so can I . She would be proud of the woman I am today. She'd see herself.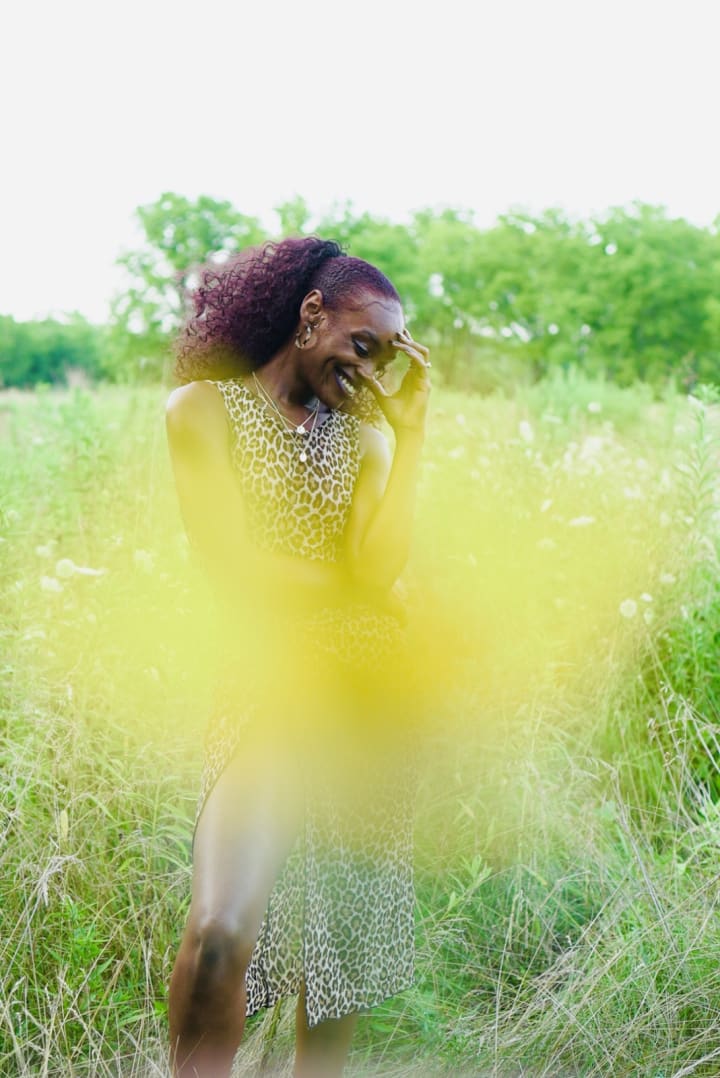 Self-Love is a never ending journey . As I evolve, the love for myself shifts. My experiences have taught me that love and your perception of what it means and feels like will always come from within. That the love you have for yourself is reflected in the love you choose to accept from people. You determine how you love and are loved in this world. You choose how you view it and how you share it .
I practice self-love by choosing to be myself. Sharing my gifts and talents to inspire others . Utilizing my creativity to ignite passion. Knowing when to slow down to be still when I feel overwhelmed. Surrendering to gods way, the perfect way. Practicing the art of forgiveness to show people and remind myself that it is the key to keeping your heart tender. Have mercy on your own soul. I use my words to penetrate the mental and open the door to healthy conscious conversation and growth. I use my hands to become a catalyst for the healing of another person through massage because touch is important and we sometimes forget or underestimate the value of it. I create enough space to allow someone else to be vulnerable. To cry on my shoulder if they need to while giving myself permission to do the same without shame. I set boundaries constantly to protect myself. To respect myself and command that same respect from others. Ive discovered the truest love one will ever experience in this life is the love for oneself. Having compassion. That's peace .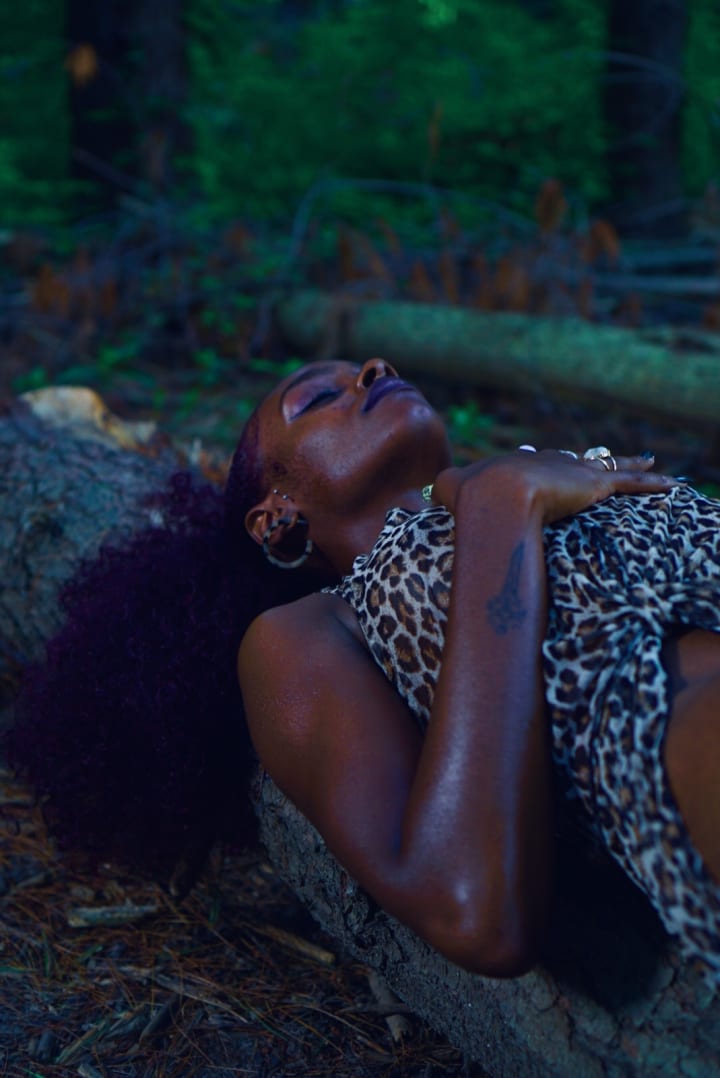 Love is the movement of the new world. This portion of 'Love is' was to give thanks to the Divine Feminine. To all the Mothers, sisters, daughters, baby mamas , wives , the mistresses and bad bitches too. An invitation to speak and share your truth because it is the gateway to your freedom and healing. When you heal yourself, you heal me.
That's Love and Love is.
Trashae L. Bradley
August 4th, 2020 in the Midnight hour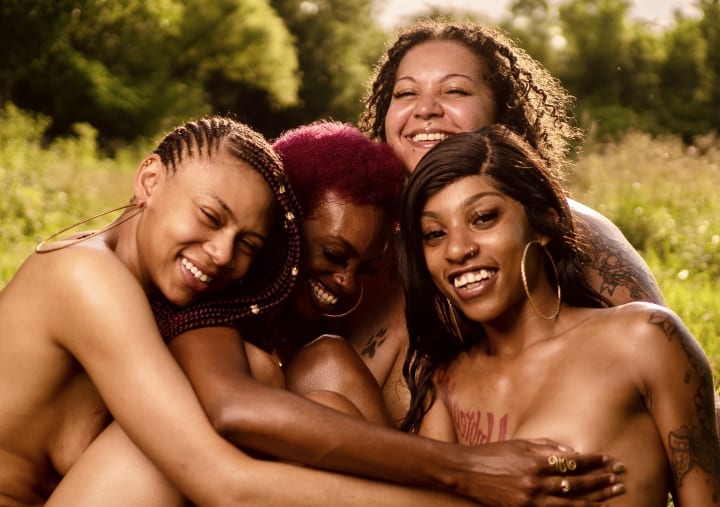 CREDITS
The Author: Trashae L. Bradley [ Instagram: Layanese_ ] [Facebook: Shae Bradley ]
The Photographers 📷
Myles Vann [https://www.mylesvann.com ] [ [Instagram: Iammylesv ]
Kurtis Wheeler [ Instagram: K.artimages ]
Amere Taylor 📸
The Goddesses:
Elizabeth Michel [Instagram:Lizztennis96 ] [Facebook: Elizabeth Maria]
Yolanda Bradley [Facebook: Yolanda Bradley]
Mary Zemenye [Instagram: QueenMaryCosmetics ] [Facebook: Mary Zemenye ]
Isabella Valdivia [Instagram: Valdivia.isabella]
Laci Bostick [Instagram: lacieverywhere]
Erika Bowland [Facebook: EJ Bowland]
Ashton Renne Farris [Instagram: ashtoopretty] [Facebook: Ashton Renne Farris]
Teressa Patterson [Facebook: Teressa Patterson] [Instagram:Mzinvisblehigh]
Iyon Elkins [Facebook: Iyon Im'unique]
Saskia Ferarra [Instagram: Saskia Ferrara]
Alaina Summerlin [Alainasummerlin1029]
Perrin McTye [Instagram:_per.rin ]
Katiyanna [Instagram: Katyannaa]
Ariana [Instagram: _.annam]