Why the Yankees Will Disappoint This Year
With one of the most powerful lineups in years, it's hard to deny their potential. Still, here is why the Yankees will disappoint this year.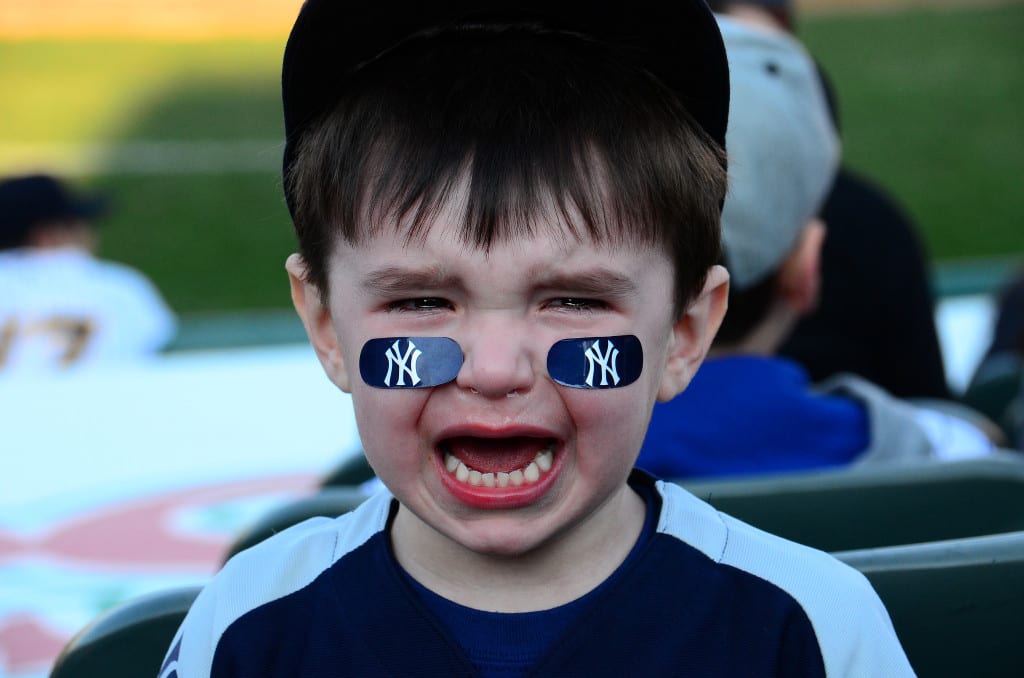 When the New York Yankees traded for last year's NL MVP Giancarlo Stanton, they became the unanimous pick to win the World Series this season. With Stanton now complementing Aaron Judge, last year's Rookie of the Year and AL MVP runner-up, the new Yankees lineup is likely the most powerful in years.
However, under the guidance of rookie manager Aaron Boone, we can expect some growing pains. Generally speaking, when expectations are set so high, it's easier to be let down. Maybe the Yankees will make a run at Bryce Harper or Manny Machado next offseason; they could fall short this year. These are the reasons why the Yankees will disappoint this season.
Aaron Judge will regress.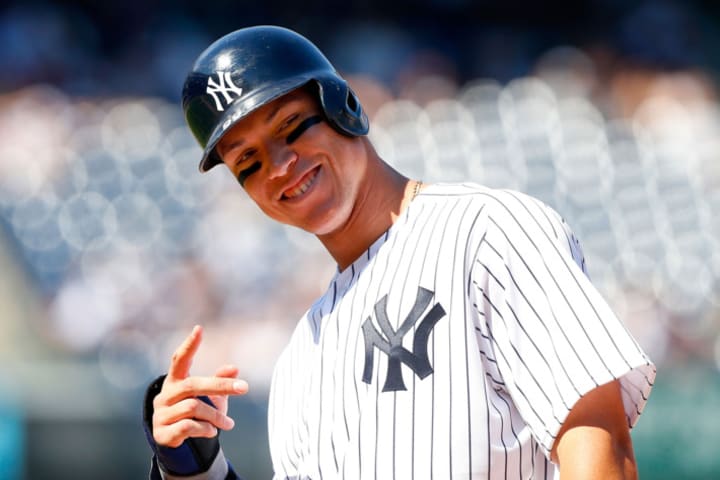 Aaron Judge took the world by storm last season as a 25-year-old rookie. Between his cool-sounding name, his contagious, toothy smile, and his ability to absolutely mash, Yankee fans quickly rallied behind Judge. Let's get this out of the way: No one doubts his power. He's even a quality defender. But with every great power hitter is their affinity for strikeouts. Last year, Judge led the league with 208 strikeouts, which is the sixth most of all time, in addition to a 30 percent strikeout rate.
Despite finishing the season with a respectable .284 average and a 1.049 OPS, his high BABIP of .357 suggests a stroke of luck. While Judge's high BABIP is not unreasonable for his amount of home runs and quality play, FanGraphs has given Judge a more reasonable, projected BABIP of .314 for the 2018 season, just over league average. With all the statistics aside, it's probably impossible for Judge to repeat or play better than he did last year. Judge will still be good in 2018, but for how long? And how will he respond to adversity and pitchers' new approaches towards him? Judge has more to prove this year perhaps than last year. He was always a highly regarded prospect, but now greatness will be expected of him which is why the Yankees will disappoint this year.
Giancarlo Stanton's Health Concerns
If Giancarlo Stanton can stay healthy for most of the season, he could follow up his historic 2017 with another one this year. Injuries in baseball are just part of the game. But with a force like Stanton, a team like the Yankees cannot afford to lose him for a long stretch or the Yankees will disappoint. Stanton has spent significant time on the DL just about every season since 2011, including a pitch he took to the face in 2014. Despite that, Stanton is still in his prime at the age of 28; the next few years will test his durability and longevity as a starter.
The rotation is shaky.
One of the Yankees' weaknesses last year was the starting rotation. Although opening day starter Luis Severino emerged as an ace last season and has cemented himself as one of the best pitchers in baseball, the rest of the rotation is not as defined. Masahiro Tanaka has been inconsistent, sometimes flashing dominance and sometimes getting lit up, evidenced this spring. CC Sabathia has been a decent innings-eater but at the age of 37, how much longer can he be a quality pitcher? Sonny Gray also showed inconsistencies last season but can remain a solid piece if he keeps his velocity up and keeps the ball inside the park. The true wild card here is Jordan Montgomery who has been terrific this spring and showed his potential last season. Montgomery has the potential to either break out like Severino, or struggle in his sophomore season and the Yankees will disappoint.
Aaron Boone is inexperienced.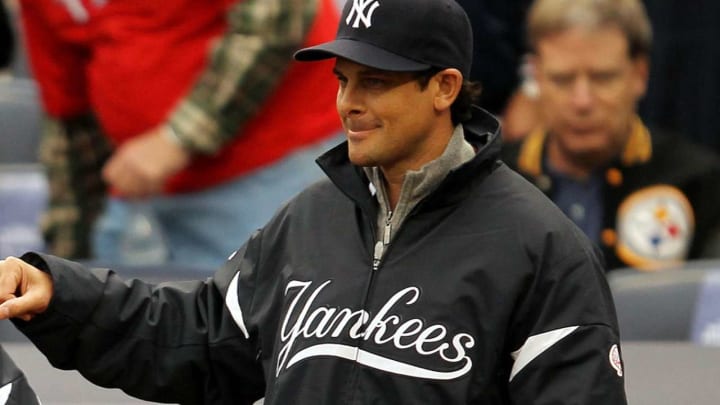 Let's be honest, Aaron Boone was hired because of his ability to communicate with the young Yankees roster and familiarity with the front office. While Boone's knowledge of the game is strong, it's most likely going to take time for Boone to learn the speed of the game and making crucial decisions where the Yankees will disappoint. There are many more questions about Boone than anything else. No one knows how he's going to lead or how he's going to deal with issues in the clubhouse. He may be given a long leash by GM Brian Cashman, but he may not receive the same treatment by fans if the Yankees struggle.
Didi Gregorius' power will be his downfall.
Didi Gregorius suddenly flashed some power the past couple seasons, but how much will he strike out? The Yankees' power is undeniable, but the amount of strikeouts will be outstanding. Despite this past World Series which was a public display of power, it does not solve all of a team's problems. While Gregorius is a solid shortstop, he's now going to be depended on for the big hit or the Yankees will disappoint.
The bullpen won't hold up.
Despite having Aroldis Chapman at the back-end of the bullpen, can the seemingly elite combination of David Robertson, Tommy Kahnle, and Dellin Betances repeat their success? Chapman is a star closer, but with his rough spring and DL stint last season, he will certainly have his ups and downs and the Yankees will disappoint. Robertson was brilliant for most of the year but cracked a bit in the playoffs. Also with Chapman as the closer, perhaps the roles of Robertson, Kahnle, and Betances as setup men is being misused.
The AL East Competition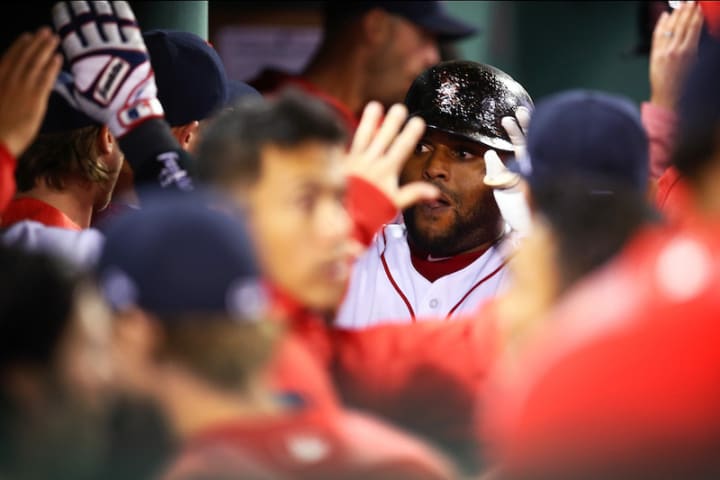 The Boston Red Sox have always been the Yankees' biggest competition, but the division looks to be more competitive. When the Yankees acquired Stanton, the Red Sox were forced to respond with the signing of J.D. Martinez. While Boston's lineup rivals the Yankees', it's both pitching staffs that raise the most questions. The Toronto Blue Jays look to bounce back this year with a less-than stellar lineup but strong rotation and promising prospects, including Vladimir Guerrero Jr. While it initially appeared that the Tampa Bay Rays would be rebuilding when they shipped off Corey Dickerson and Jake Odorizzi, they could still be a threat when the Yankees will disappoint.
The team is too young.
The Yankees were supposed to be in the midst of a rebuild last season, but shocked everyone by being one win away from the World Series. The Yankees' positional depth and resiliency of the young roster is impressive, but the team is void of much veteran leadership. Sabathia and Gardner now stand as the only players with prior playoff experience. Without this leadership, the Yankees will disappoint.
Revolving Door at Second Base
Although the Yankees have one of the best prospects in baseball, Gleyber Torres at triple-A, they enter the 2018 season with Tyler Wade and Neil Walker as their starting second basemen. Third baseman Brandon Drury could also see some time at second. Wade has yet to prove he's capable of handling starting job duties and Walker is most likely due for a bench or platoon role until Torres is ready or the Yankees will disappoint.
Parting with Girardi was a mistake.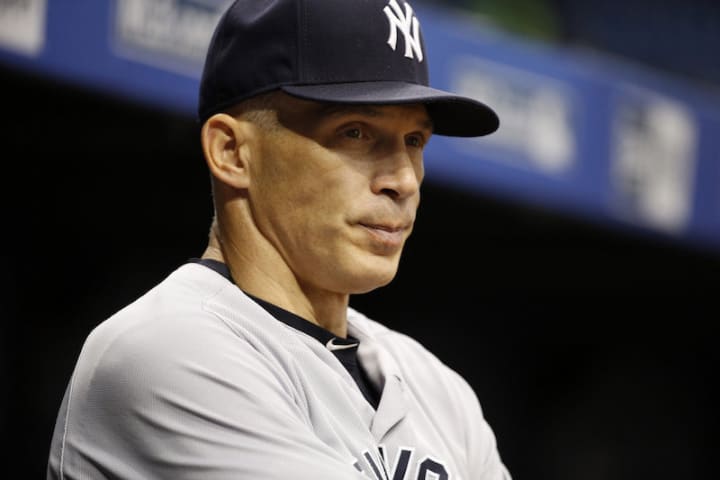 Although Joe Girardi made some questionable moves in the playoffs last year, he still almost led a youthful Yankees team to the World Series. And even though it was the final year of his contract, it was still a shock that the Yankees let him go. Girardi never had a losing season in his nine years as the Yankees manager, winning the World Series in 2009. It's understandable that ownership preferred to have a younger manager handle a younger team, but the team may take a step backwards if Boone isn't ready to lead and the Yankees will disappoint.
Reader insights
Be the first to share your insights about this piece.
Add your insights