The 10 Best Colleges for Student Athletes
Weighing out both athletics and academics, these are the best colleges for student athletes.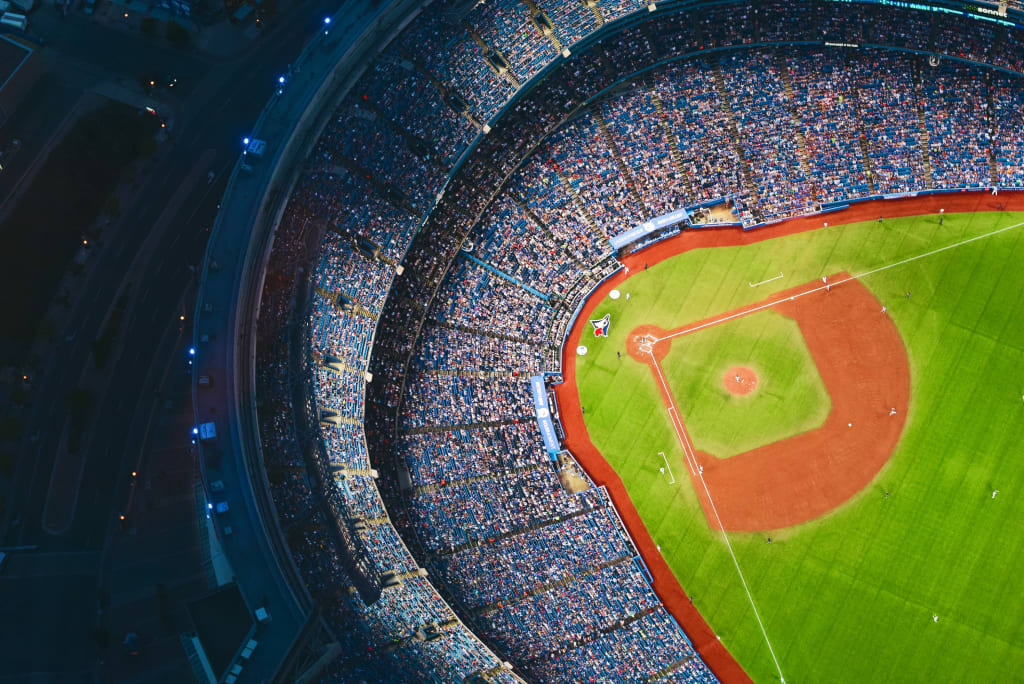 Being a high school athlete is hard, but you've got to work hard to land a spot at the best colleges for student athletes. You've got to think about both the athletics program and the academic standing of every institution you apply to. It's easy to focus just on the athletics program, but if a college as a strong academic backbone as well, it'll serve you better in the long run. There's a lot to consider when applying to colleges, everything from financial aid to NCAA division.
If you're applying to a wide array of programs, definitely start getting those fee waivers lined up, because you're going to apply to a lot of top choice universities. The best programs aren't going to be easy to get into; you must expect to have a high level of competition when it comes to admissions. However, if you have a solid athletic record, good test scores, and hopefully a nice array of high school extracurriculars, you've got a good shot pretty good shot at playing at one of these top tier schools.
As we go through this list, we're going to look at the winning histories of each college and also how they rank up with US News and World Report, which is commonly regarded as one of the best metrics for determining the quality of a school's academics. If you're wondering how US News calculates the best college rankings, they have a methodology that would even make the smartest sports statistician nod approvingly.
Stanford University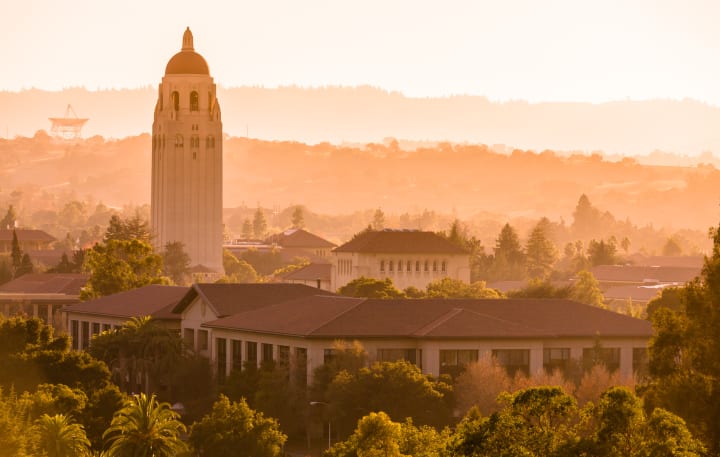 Stanford University does a lot of things well. Their tree mascot is a champ with their graduate programs, their undergrad programs, and of course, college athletics. Stanford competes in the Pacific-12 Conference as the Cardinals, and their most successful programs are men's tennis, women's tennis, men's water polo, men's swimming, women's swimming, and men's golf. US News always places Stanford in the top five nationally.
In addition to athletic scholarship opportunities, Stanford promises a stellar college experience. With their sprawling campus in Palo Alto, CA, right near San Francisco, there's plenty to do when you're not practicing or studying.
Duke University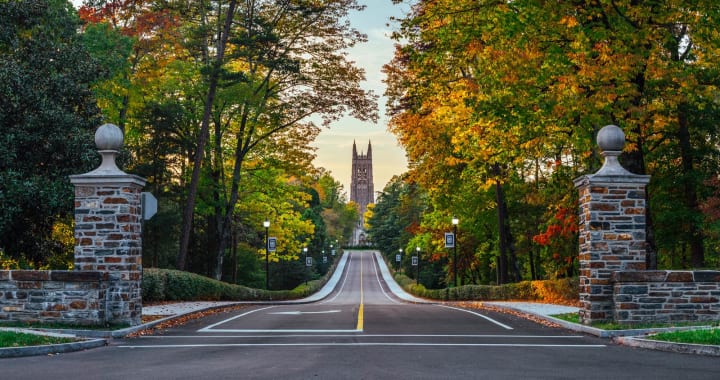 Coming back to the East Coast, Duke University has a solid list of NCAA national championships as well. Their women's golf and men's basketball stand out as two of their high level athletics groups. They almost always rank in the to p 10 according to US News from their pleasant home in Durham, North Carolina.
To give you an idea of the level of competition they're on, they have won at least two ACC championships every year since the early 1990s. They don't mess around with their sports. Duke is constantly hailed as one of the most successful college sports programs ever established.
University of California—Los Angeles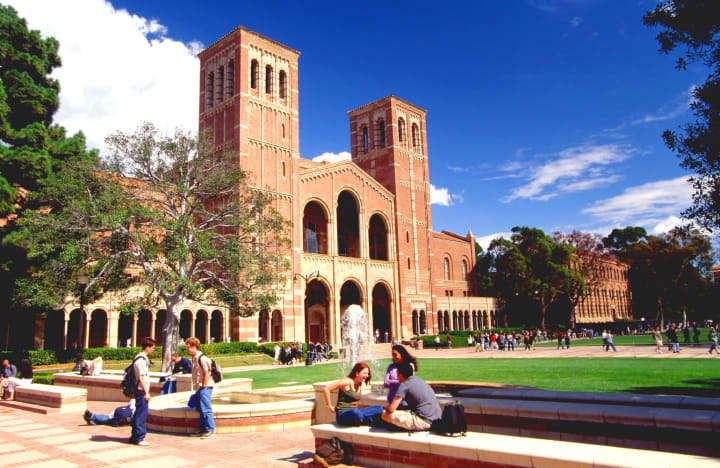 Unlike people, not all Universities of California are born equal. Each different location has their own strengths and specialities. UCLA competes in the Pacific-12 Conference as the Bruins, and they have over 100 NCAA championships, making them one of the most decorated programs in NCAA history. They have a few unique niches where they excel, which includes men's volleyball, men's tennis, men's basketball, men's water polo, men's outdoor track and field, women's water polo, and women's gymnastics.
University of Southern California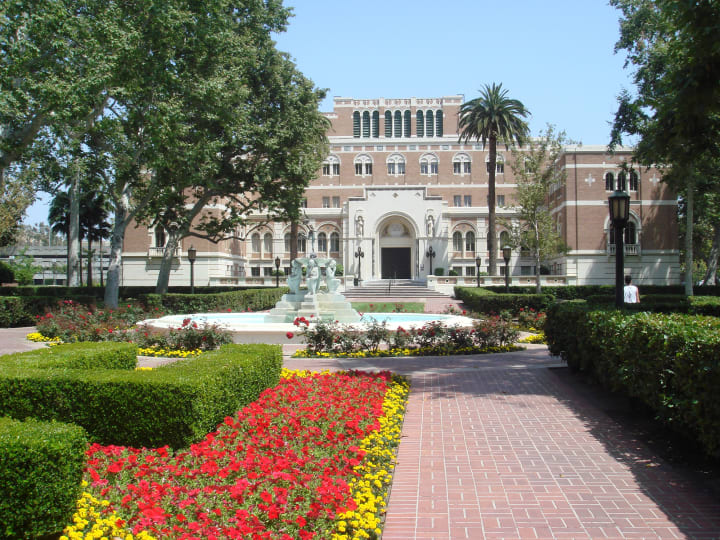 Even your sweet, little old aunt who doesn't know that much about athletics but hears a bit about the professional leagues now and then has probably heard of USC. We've all heard about USC and football, but they also excel in men's track and field, tennis, baseball, swimming, and water polo. The women's teams with the most championships include tennis, volleyball, and water polo. Geographically, USC shares Los Angeles with UCLA. It's undoubtedly one of the best colleges for student athletes with their wide array of club teams.
University of Notre Dame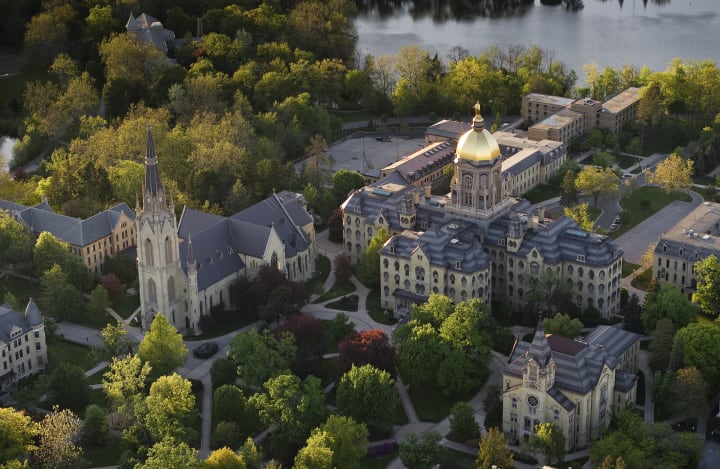 The University of Notre Dame and their Fighting Irish have an esteemed history. If you're a football player and you're planning to play sports in college, Notre Dame is a dream school. As you're going about your college search, make sure this university in North Bend, IN, is on your list. In addition to their football championships, they also have a significant number of players in the College Football Hall of Fame.
Notre Dame is where high level players became legends. Plus, they're generally in US News' top 15. If you're a little worried about how you're going to survive and thrive in the challenging world of college sports, do your research into the culture of every program you apply to. Notre Dame definitely has an esteemed program, but know what you're getting into, and how to prepare yourself.
University of California—Berkeley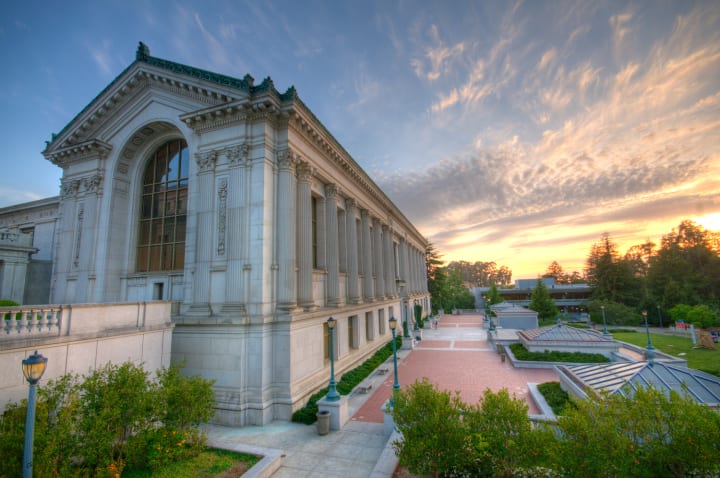 Away from the LA traffic up in Berkeley, CA, University of California, Berkeley is a public research university. They're also consistently ranked in the top 20 according to US News, too. You're probably more interested in the athletic program though, so let's dive into that. They also compete in the Pacific-12 Conference, and have nearly 40 NCAA championships. They excel in men's rugby, water polo, and crew. Their women's programs haven't had quite as much success, but they're all facing a high level of competition.
University of North Carolina at Chapel Hill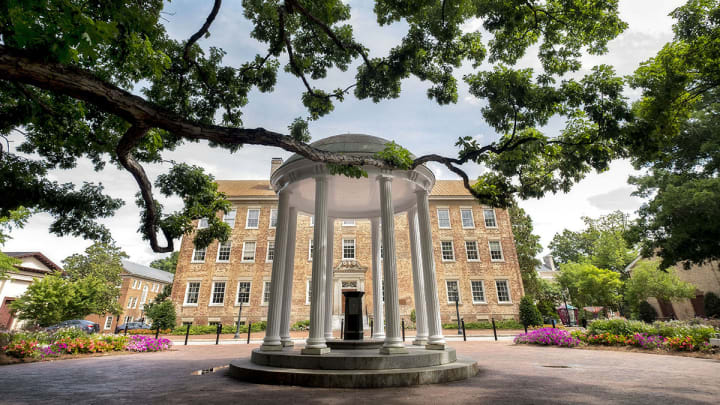 Competing in the Atlantic Coast Conference, UNC is known for basketball, field hockey, lacrosse, baseball, and soccer. They've got club sports down to a science. They're not ranked quite as high by US News, but you'll still need solid test scores to get in. Their women's soccer program is particularly of note, with more than 20 national titles since the 1980s.
Most recently, UNC is tied for #30 according to good, old US News. It's not quite as high as some of the other schools on this list, but that doesn't mean you're going to have time to sit around and binge watch the best sports movies of all time every weekend. Every one of these universities will still be academically and athletically demanding.
University of Texas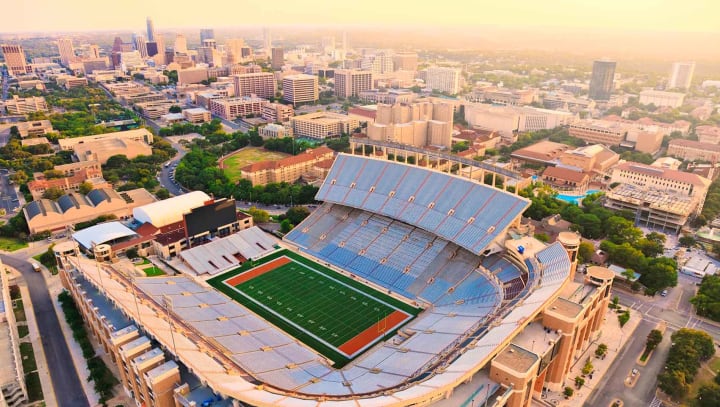 Based out of Austin, TX, University of Texas competes in the Big 12 Conference. With their Longhorns hailed as some of the best student athletes on college fields, they have fantastic football and baseball teams. Their men's and women's swimming and diving teams are nothing to sneeze at, either. Austin is a budding city, making it a more affordable place to live, while still promising a great college experience.
Yale University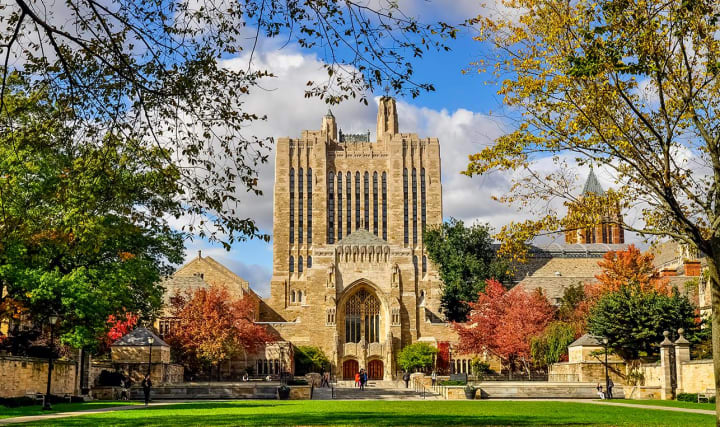 Yale University is part of the Ivy League club, so as a college student, you know you're getting a golden combination of academic and athletic excellence. They excel in men's swimming and diving, gold, hockey, and lacrosse. They also uniquely stand out as being fantastic in women's fencing. If you've been fencing in high school and you're ready to meet new friends—and then stab them—absolutely put Yale on your list of colleges and universities to apply to.
Pennsylvania State University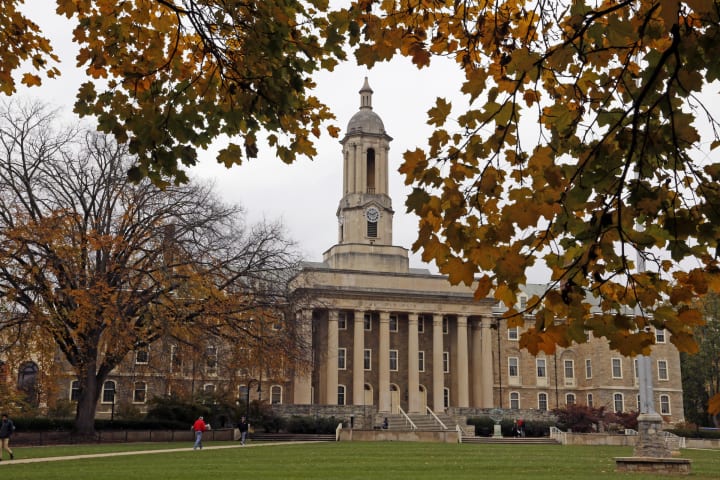 Penn State, the Big Ten, Nittany Lions. Need I say more? Though there's been trouble and scandal in the past, Penn State is still an excellent university. With 50 NCAA championships, almost evenly split between men's and women's sports, this is an excellent place to be a student athlete.
The best colleges for student athletes will fluctuate a little bit year to year, but generally, the colleges and universities with the best athletic programs and athletic scholarship opportunities usually stay about the same.
While you're still in high school, do not procrastinate on researching academic and athletic programs around the country. Look into absolutely everything, and don't forget those nuts and bolts necessities your non-athletic friends are talking about, like graduation rates and financial aid. Athletic scholarships can get you far, but be sure to be aware of everything about a university's funding options.
Everyone wants to be the king or queen of varsity sports, but you want to be realistic, too. There's the chance that after a few years of competing on a high level, you might suffer from an injury that puts your plans on hold. Most athletic scholarships will be sympathetic of this, but just do your research and be ready for any an all possibilities, whether it's a NCAA division championship or a few months on the bench.
Reader insights
Be the first to share your insights about this piece.
Add your insights