Two Birds, One Stone
What Most News Outlets Aren't Telling You About the Sailors Arrested for Espionage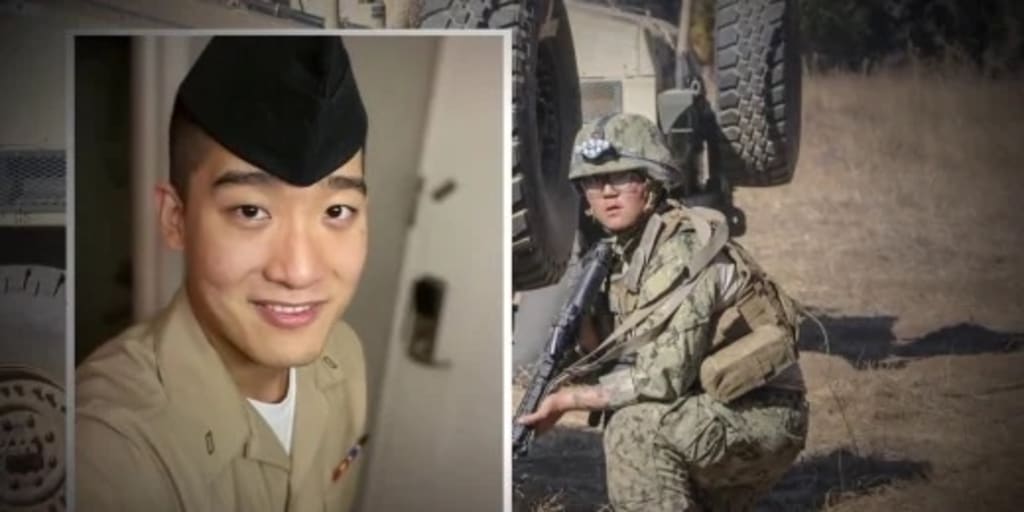 Before I begin this article, I must emphasize a few things. One, this is not a defense, nor condemnation of the actions these sailors have taken. Two, I in no way have any knowledge of their cases beyond what is publicly available. Three, this article is not intended to be your sole source of information on this case. It is but a start for more critical thinking about these cases, and others like it.
There are few things that get such a visceral reaction from the public as learning that those they have given their trust to defend them have betrayed that trust. However, the public rarely delves any deeper than what is presented in the news cycle. And more often than not, will forget the story by the next news cycle. However, there are certain aspects that need to be looked at with this latest case of espionage against the United States.
One is to understand who the defendants are. Jinchao "Patrick" Wei and Wenheng "Thomas" Zhao were both of Chinese descent. Of the two, the only one, Jinchao "Patrick" Wei, has been verified to be a naturalized U.S. citizen. This is not unusual, as joining the United States military is often a gateway to citizenship for many service members, as it provides legal services, a shortened waiting period, and the financial means for service members to obtain their citizenship. Thus, neither of these sailors would stand out amongst the crowd of any other sailor in the same situation.
The particular issue with both of them being either born in China or of Chinese descent is two fold. One, is the rise of anti-Asian hate crimes in the United States. These crimes have become a point of concern with increasing frequency over the last three years. The increase in frequency of these crimes is linked to the perception that COVID-19 was either crafted or intentionally released by the Chinese government. And in this Asian-Americans and Asian tourists have faced an increase in attacks over the last three years.
The second more concerning issue with the particular cases of Wei and Zhao is how the Ministry of State Security, the primary civilian intelligence agency of the People's Republic of China, operates. One of their latest and more foreboding tactics is the use of what have been dubbed "secret police stations. Through these secret police stations Chinese agents have sought to recruit not just US nationals, but anyone that has the remotest of connections to China. This is due to the high number of Chinese nationals, Chinese expats, or people of Chinese descent that still have family living in China. And that is where these two cases raise several red flags.
In both cases, it appears that both did in fact take cash bribes in exchange for the information they divulged. However, what the public is unlikely to learn, if it does become available, is whether the cash or coercion was the prime mover in their recruitment. It would not be a surprising, as coercion has been a tactic used in espionage for as long as espionage has been around.
That is the true issue, beyond the obvious and immediate national security threat. As for many Americans the only thing they will remember from seeing the faces of these two sailors splashed across the news is that they were Chinese. And thus, when some Americans go back into society after watching the news, they will carry that hatred and disdain with them in their daily activities. And this hatred and disdain will lead to backlash against many that are not just Chinese-Americans, but also anyone that most Americans perceive as being "Asian." This will only lead to more discrimination against a group of people that often share little more than a vaguely common geographic origin. That is the unfortunate legacy that these two have brought to the world. Not only have they put their nation at greater risk, but they have now put the larger community of Asian diaspora in the Western world at greater risk.
With that, I would encourage anyone reading to continue to follow this case. And remember before you look at your neighbor with derision or suspicion, that the majority of people that have spied for foreign countries against the US have been white Americans born in the United States.
And for the curious, there are links to good resources below. In particular is SpyCast, a weekly podcast put out by the International Spy Museum.
Thank you for reading my work. If you enjoyed this story, there's more below. Please hit the like and subscribe button, you can follow me on Facebook, Twitter, and Instagram @AtomicHistorian, and if you want to help me create more content, please consider leaving a tip or become a pledged subscriber.
Further reading:
2 US Navy sailors charged with providing sensitive military information to China
Ministry of State Security (China)
A GUIDE TO CHINESE INTELLIGENCE OPERATIONS
U.S. Navy Sailor Arrested and Charged with Espionage
Two Arrested for Operating Illegal Overseas Police Station of the Chinese Government
What are China's alleged 'secret overseas police stations'?
Maryland Nuclear Engineer and Spouse Arrested on Espionage-Related Charges
Seattle man charged with hate crime after assaulting Asian woman, prosecutors say
More from this author:
Reader insights
Be the first to share your insights about this piece.
Add your insights