22 Tools to Help You Create Better Vocal Stories
The right tools can optimize your Vocal experience and improve your stories.
With just the basics—a passion and a place to share it—anyone is able to create an engaging, enjoyable story. But to create a portfolio of stories that each have longevity, originality, and can help you build a dedicated fan base? That might take a little more help.
While we give you the tools you need to make your story engaging and interesting—integration of Unsplash for access to professional images; the ability to embed social posts, videos, podcasts, ebooks, and more directly into the body of your story; and niche communities that ensure your stories are delivered to the right audience—the creation process doesn't have to begin and end on Vocal. There are a bunch of helpful tools out there that can aid creators every step of the way, from brainstorming topics to promoting a story once it's published. We've put together a list of some of our favorites to help you create better, more effective Vocal stories.
Buzzsumo is an analyzer that can identify the most relevant, popular content related to any given topic. You can search BuzzSumo to see what kinds of stories dealing with these topics have performed well for other creators over specific time periods; you can even set up keyword alerts, compare the performance of your own stories to similar ones, and monitor the behavior of influencers and other creators with a large reach so you can inform your own decisions for future stories. BuzzSumo offers discounts if their services are purchased annually, and start at $79 per month.
Once you choose a topic, Keyword Tool can help you find out how readers search for stories on that topic. Type in a word, and Keyword Tool will tell you what common search phrases are associated with it. These keywords should be included throughout your story to help with SEO, following SEO best practices in placing them. Keyword Tool has a free version that generates up to 750 keyword suggestions for any search term.
Hubspot's Topic Generator is a fun, completely free tool that lets you enter up to five words and then gives you some suggested story titles. Some of the ideas can be a bit general, but flipping through the suggestions can definitely get your creative juices flowing.
If Hubspot didn't give you enough story ideas, give Impact's generator a try. They're similar, but Impact's Blogabout Generator gives you a little more control over how you fit your keywords into their suggested titles.
Portent works similarly to the previous two, but this title generator will also give you some suggested quotes and other interesting ideas to go along with each title it creates. Using an interesting quote is a fantastic way to hook readers into your story, so it's a handy feature to have built in. Portent's services are completely free.
Now that you have a title, use CoSchedule's free Headline Analyzer to judge its shareability on social media. Chances are, if you used a headline generator, your title may already be optimized, but this tool will help you write clear, more interesting titles for your stories. It's also a great way to compare and contrast the titles you got from the above generators.
This is a great tool for organizing notes, lists, and ideas. You can keep things like story ideas organized in one list; in another, you might want to create a checklist for things to follow up with after your stories are published—keeping track of your stats, figuring out which social promotion strategies worked best, and other post-publishing tips to grow your audience suddenly become a lot more manageable when you have a neat, orderly system for them. WorkFlowy is politely free.
Trello is another great organizational tool for creators. You can create various lists, which are displayed in columns, then fill them with cards detailing different tasks, ideas, and anything else you want to keep neat and tidy. You can also set due dates on cards to push yourself to stay on task, and give tasks different labels to sub-categorize them within your lists.
For example, you might create a board to organize your stories with lists titled things like "Story Ideas," "Currently Writing," "Need Edits," "Published," and "Shared on Facebook"; every time you have an idea for a new story, you create a card where your notes can live, along with a due date for when you'd like to have each story move on to the next step, and even color-coded tags keep track of what topics you're working on. Trello has actually published an article about what an effective editorial calendar like this can look like, showing you how easy it is to keep your workflow organized. Trello has a free version for small teams and a business class for larger groups, which is $10 per user each month.
If your biggest obstacle is getting distracted by social media, cat memes, and all the other fun temptations of the internet, download Cold Turkey. You can set it to temporarily block certain websites or all net activity. When procrastination is tempting, this tool will help you focus on getting your next story done. You can stick with Cold Turkey's free version (which blocks sites and tracks your biggest distractions) or invest in a one-time payment of $25 for the pro version (which does all these things plus allows you to block apps, set schedules, enforce daily time limits, and more).
Available as a program or an extension for your browser, Grammarly can be easily set up to check your work right as you're typing on Vocal. Grammarly's free app will seamlessly scan your work for spelling errors, grammatical mistakes, and missing punctuation. It's an excellent way to catch those pesky typos hiding in your draft. The free version of Grammarly goes a long way, but if you want to go all the way, the premium version includes advanced checks, word suggestions, and genre-specific style checks for as low as $11.66.
If you're worried about clarity, passive voice, and other in-depth editing matters, using the Hemingway editor lets you put your story under the microscope. Hemingway also grades your readability and will give suggestions on phrasing, sentence length, and word use. You can check your story before you publish it, and simply copy and paste the text right back into Vocal once your work has been edited; or, you can check the text of a previously published story of yours to see where you can improve clarity for future stories. Hemingway is very ernest in its commitment to always being free.
This is a handy tool that searches over 50 sources of high-quality stock photos at once, using AI to determine quality and giving you access to a huge pool of professional images. Vocal's integration of Unsplash makes it fast and easy to find what you're looking for without having to leave the editor—but if you're having trouble finding just the right image, or you want a larger selection to choose from, Everypixel is a great option that allows you to search 22 free image sites, or 29 databases of paid images, ranging in price depending on source and image size.
If you want to make custom graphics for yourself, maybe with some snappy, easy-to-read text with your name or a pull quote from your story, Canva makes it incredibly easy to make gorgeous images even if you've never even thought about graphic design before. There are endless templates that you can customize to give your stories a fresh, unique look, all for free.
Need more options than Canva provides? Check out Get Stencil. There's a free version that lets you make up to 10 images per month as well as a pro version that's $9 per month and gives you access to nearly endless fonts and image resources.
There's a block quote format option built into Vocal's editor that can make your quotes pop. However, if you want to turn a quote into an image, Quotes Cover has beautiful templates to choose from, all for free. If you don't have a lot of other visual elements in your story, this can be a fun way to make the story more visual.
If you have data that you want to make clear and easy to convey, PiktoChart will let you create infographics easily. You can then download your graphics as image files and add them to your Vocal story; or, you can generate a shareable link to your graphic, and then paste the URL into an embed module. This works particularly well if you have any interactive features in your graphic, like "Read More" buttons to click or a presentation to scroll through. You're not limited to graphs and statistics, though; visually appealing newsletters, case studies, highlight graphics and more can make your data digestible and your story look super professional, too. The free version of PiktoChart will give you a lot of options, but if you want it all, you can go premium for as low as $12.50 per month.
If you're a YouTube creator or podcaster, transcribing your videos and audio files is a great way to quickly reimagine your work. Vocal has partnered with Sonix, an effortless transcription software, which means that Vocal creators can try the AI-powered tool for free. You can learn more about how creators can take advantage of Vocal's partnership with Sonix here. After the trial, as a Vocal creator, you can get the annual professional plan for just $29.
Quora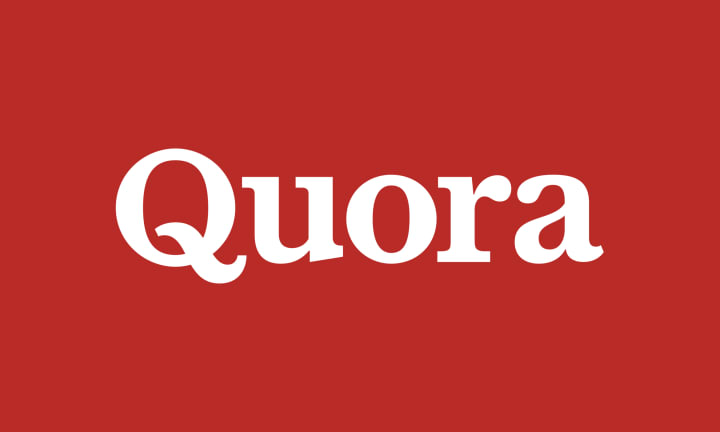 Browse Quora, a question-and-answer based community, for questions related to your area of expertise. You can help people by writing answers to their questions—you can even boost your engagement by mentioning that if they want to learn more, they can read your story on the topic, and you can link a relevant Vocal story you've already published. Quora is a free community.
Search around on Reddit to find subreddits relevant to your interests and frequent writing topics. Here, you can find inspiration for your Vocal stories, connect with people who have the same interests, or answer questions like on Quora if you see any threads from users seeking answers. Share valuable information in your comments and include a link to a relevant Vocal story you've written. Reddit is always free.
When you're on a quest to create valuable stories that will help people, answering common questions is a great strategy to come up with content ideas. At no cost at all, Answer the Public lets you enter a keyword and provides you with dozens of frequently searched questions that can give you an idea of what people need answers to.
Search for your topic for free in Google Trends, and you'll be able to see the search volume of related phrases and keywords that you can use throughout your story, making it clear that you're well-versed in the world of your subject while also boosting SEO value. Google Trends will also show you some interesting data about the popularity of your search in different regions, so you can easily identify the right target audience.
If you need a perfect reaction that a stock photo just can't capture, look for high quality GIFs on Giphy. You can search for just about any keyword and get hilarious results that will make your stories pop and your readers laugh. Giphy is always free and GIFs are a great way to draw your reader into your work and hold their attention until the very last end.
With these resources to help you brainstorm new ideas, stay organized, and edit your work, you're well on your way to creating successful Vocal stories.
Reader insights
Be the first to share your insights about this piece.
Add your insights