'To the Bone'—A Movie Review
Nobody should ever struggle alone. Seek help and make friendships to help you in your journey.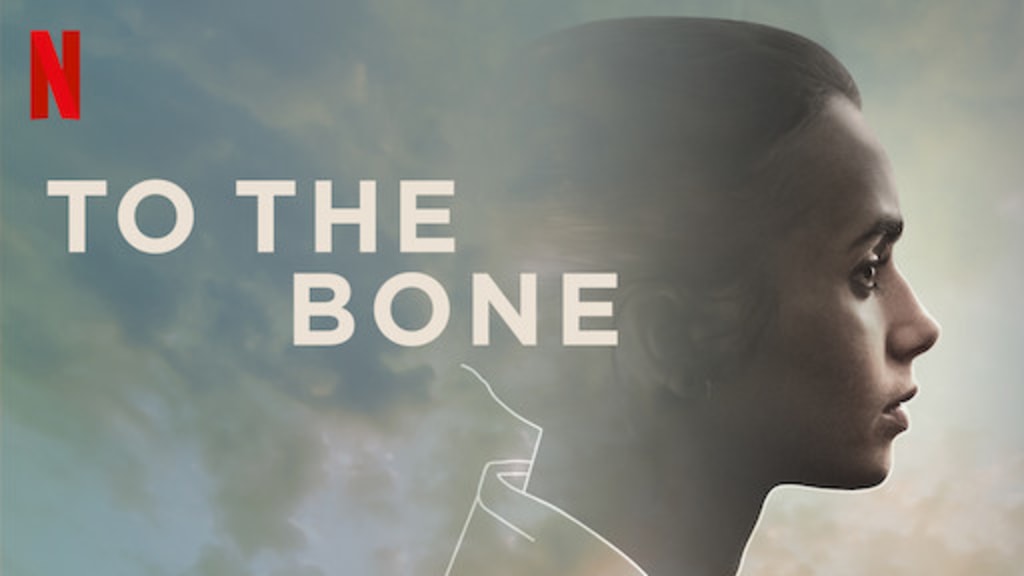 Nobody should ever struggle alone. Seek help and make friendships to help you in your journey.
To the Bone is a grueling Netflix film about the brutal realities of anorexia and eating disorders. Ellen is encouraged to join a program to help people grappling with eating disorders. Struggling to come to terms with her illness and her dysfunctional relationships with her family, Ellen runs from her problems rather than facing them.
This film is hard to watch in some scenes while at the same time opens your eyes to a grueling disease that has impacted so many. To the Bone is a powerful film using a touch of comedy supplied with the power of friendship and how it can save you.
Lily Collins is remarkable as the stubborn Ellen who is trying to understand herself. She has come through many hardships and is now fighting for her life with herself. Collins does not shy away from her sharp tongue, counting calories behavior, and a grueling performance.
Collins is no stranger to the subject of anorexia having gone through her own battle. It was unnerving to learn that Collins had to drop a dangerous amount of weight for her role. Even though she was working closely with specialists on special diets to lose and regain weight it's still nerve-wracking seeing how anorexia is a disease that takes over the mind.
I loved Keanu Reeves as Dr. Beckham. His unique routine to help his patients is strong and heartfelt. He takes his patients out on field trips, has group therapy sessions, and tries to be their friend while being a doctor at the same time. I love how genuine this film is.
Playing the roles of her housemates, six talented actors bring forth their strength to portray struggling individuals. Aside from anorexia, the film also pays attention to other eating disorders such as binge eating. I enjoyed watching the characters interact with one another. It truly feels like a safe environment for everyone to talk and take care of one another whether they need support or not.
Alex Sharp's performance as energetic and positive Luke was one of my favorite parts of the movie. Normally, I have only read and seen women portrayed with anorexia. Incorporating a boy battling a food eating disorder is very important because it distributes that no matter what gender, we're all facing hardships. It's eye-opening, especially to young adults watching this film.
Marti Noxon is upfront in her bold direction of To the Bone. Nothing is exaggerated or sugar-coated in this deep film. The family meeting scenes are emotional. When a family member or a friend is sick, it affects everyone and not just you.
I especially teared up at the relationship between Ellen and her half-sister, Kelly (Liana Liberato). While the two make jokes, Kelly is terrified about Ellen, holding back her anger and tears. I agree that it is tough to act normal around someone you love who is sick.
One issue I have about the film is while Ellen and Luke create a strong friendship bond, there was no need to try and make them a couple. It's okay for a boy and girl to just be friends. That is something that needs to be established more especially for those in elementary and middle school.
I have never had an eating disorder but the film still resonated with me. We all worry about our weight. Remind yourselves every day that you are beautiful inside and out. Be happy with who you are.
To the Bone is tough to watch but it is very important. It may be triggering to those who have had eating disorders. Netflix bought the film for eight million dollars and has had a humongous impact on many viewers.