The Most Important Problem in an Ordinary Today: Technology Addiction
Technology Addiction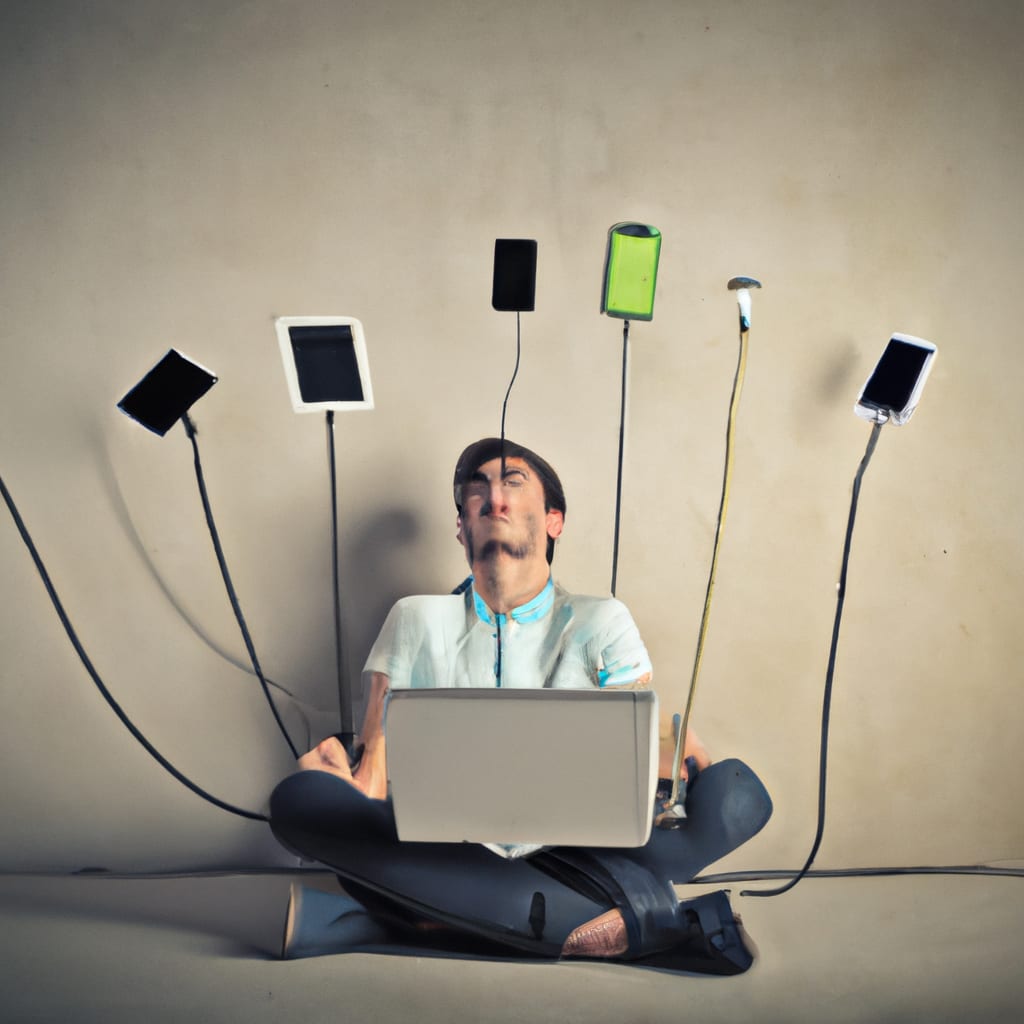 Today, technology has become a part of everyone's life. Smartphones, tablets, computers, televisions, gaming consoles, and other electronic devices are being used in many aspects of our daily life. However, this technological revolution can lead to personal addiction. Here are the important issues we encounter during an ordinary day and the reasons behind them.
What is Technology Addiction?
Today, millions of people are addicted to technology. Spending time with a personal device can result in neglecting other aspects of life such as work, school, and social life. To prevent such an inevitable loss, many people need time limits to make sure they use their cellphones, laptops, and social media accounts regularly.
In many cases, the reasons for technology addiction are related to a variety of factors, including stress, panic, anxiety, mood disorders, low self-esteem, challenges at work, and family problems.
The Place of Technology in Our Lives
The place of technology in our lives has changed almost entirely. Nowadays, most people are informed about their lives through social media, the internet, and other entertainment sources. Besides, they have access to educational or informative opportunities through other devices that they use in their daily lives.
Especially smartphones are among the most widely used technological devices today. Phones are an essential tool for people who are divided into business and social aspects. While having features such as business vitality, personal information storage, instant messaging, phone banking, and navigation, most people also regularly follow their social media accounts. However, being overly dependent on these devices can lead to consequences such as neglect, memory loss and mental problems over time.
People also rely on another aspect of technology for their food and hunger in their lives. There are people who lean towards a healthy lifestyle, such as vegetarians, vegans, macro-diets, and weight loss camps. Such people spend most of their time using devices and applications to monitor their eating behaviors, obtain information, track body weight and follow a healthy diet strategy.
Technological Revolution is Starting
The technological revolution seems to develop more in the coming days. Therefore, it is important for people to benefit from technology to maintain a great life. However, excessive use of technology can harm our personal freedoms and our health quickly.
Many businesses value the use of technology in their daily routines. People who work on computers attach importance to using the latest technological devices to complete their work. Most companies provide these types of devices and even provide technological devices for annual leave and other benefits.
Employees use technological devices to perform their work more efficiently by using technology devices in the process that companies create in their offices. Therefore, companies strive to ensure that their employees do not omit the use of technological devices and applications to have an efficient collaboration process.
How to Prevent Technology Addiction?
There are several suggestions to prevent technological addiction. These include setting time limits for specific applications on your phone, setting a limited response time for yourself, and not using your phone outside of your sleep time. Every day exercising is also an effective solution to prevent technological addiction.
Also, it is crucial to spend time for activities that can be done without using technological tools, such as nature activities, being with friends, and other activities like playing games, eating, listening to music, and other activities that can be done without using technological tools. Thus, therewith, one can alleviate the symptoms of technological addiction and lead a happier life.
Conclusion
In conclusion, technological addiction is one of the most important problems in our daily lives. The place of technology in our lives is being squeezed over time by increasing our personal addiction. However, the world is developing rapidly, and technological revolution continues. Therefore, proper use of technology, spending time with nature activities and other activities, and managing the technological addiction is the first and most important step.
About the Creator
I'm a versatile writer with a passion for sharing my thoughts on health, fitness, travel, technology, and personal growth. Let me inspire you with my words!
Reader insights
Be the first to share your insights about this piece.
Add your insights