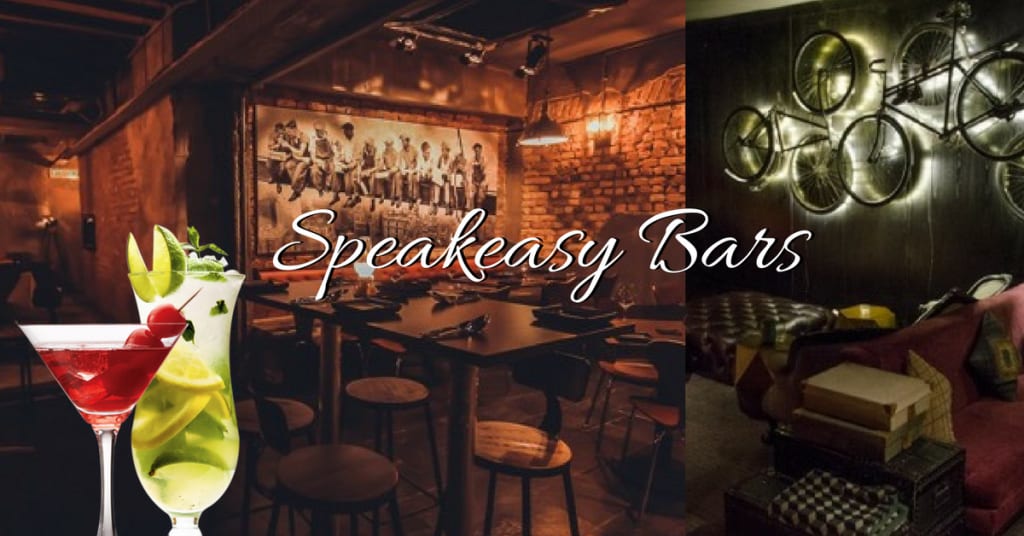 Speakeasy bars are one of the most exciting trends in the cocktail industry. These bars have a clandestine atmosphere, hidden entrances, and a strong focus on mixology and craft cocktails. They are inspired by the prohibition era in the United States, when the sale and consumption of alcohol were illegal. Today, speakeasies are legal, and they offer a unique and exclusive experience for those looking to try something new and different.
New York City's Dead Rabbit Bar: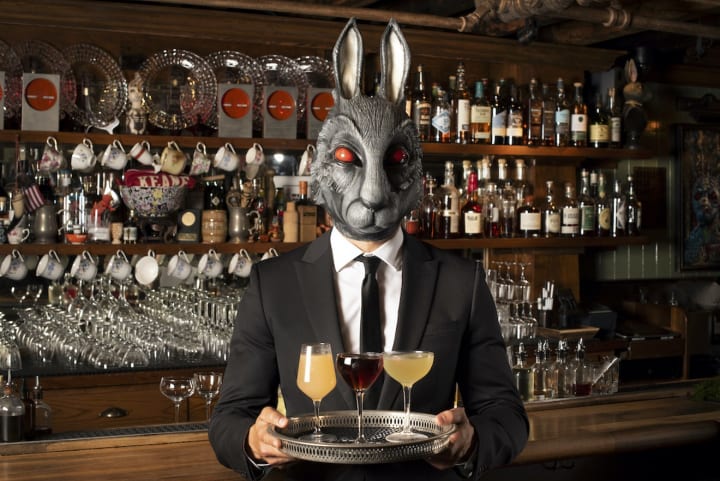 One of the most famous speakeasy bars in the world is The Dead Rabbit in New York City. This multi-award-winning bar has been named the World's Best Bar and Best American Cocktail Bar. It is famous for its extensive cocktail menu and inventive drinks. The Dead Rabbit is located in the Financial District of Manhattan, and it has a rustic, 19th-century decor that transports patrons back in time. The bar also serves a variety of pub fare, including oysters, fish and chips, and Irish stew.
The Nightjar, London: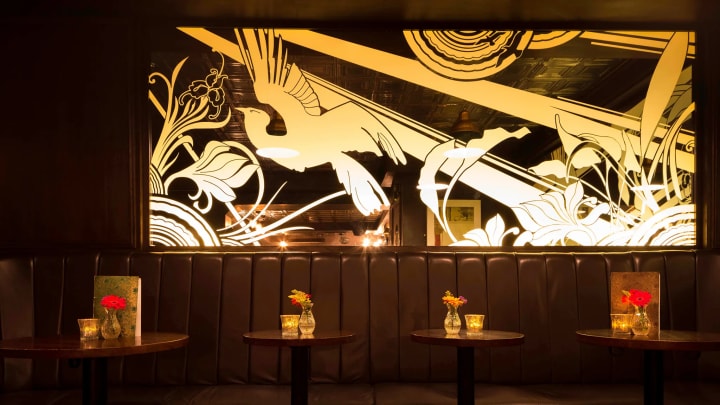 Another notable speakeasy bar is The Nightjar in London, UK. The Nightjar is a speakeasy-style bar that serves modern twists on classic cocktails. The bar's intimate atmosphere and live music make for a memorable experience. The Nightjar is located in the trendy area of Shoreditch, and it has a dimly lit interior with a vintage feel. The bar's cocktail menu features a wide range of drinks, including both classic and innovative cocktails.
The Baxter Inn, Sydney: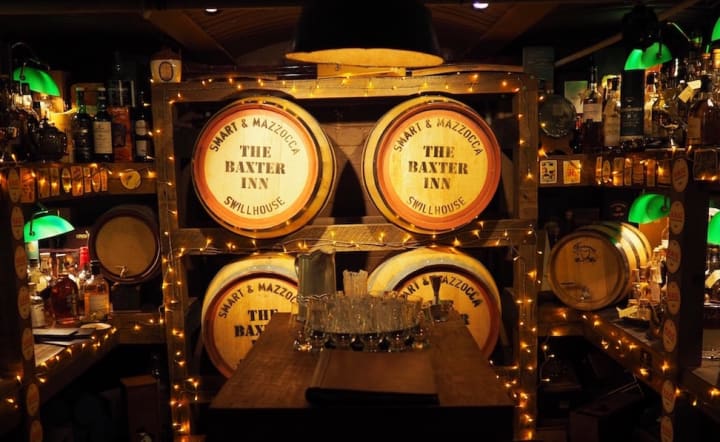 The Baxter Inn in Sydney, Australia, is another speakeasy-style bar that is worth visiting. This bar has an extensive whiskey selection, with over 800 different varieties to choose from. The bar's dimly lit, underground setting adds to its secretive and exclusive vibe. The Baxter Inn is located in the Central Business District of Sydney, and it has a cozy, intimate atmosphere that is perfect for sipping on a cocktail or a glass of whiskey.
28 HongKong Street, Singapore: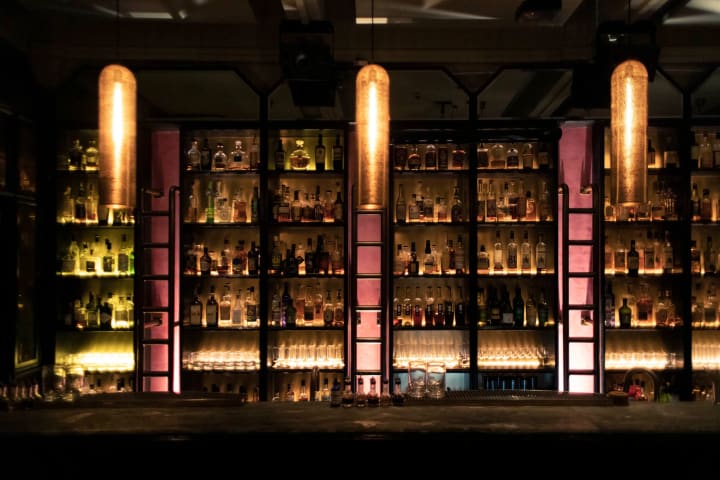 28 HongKong Street in Singapore is another hidden gem worth checking out. This speakeasy-style bar is located behind an unmarked door in a nondescript alleyway. The bar has a vintage decor and a comprehensive cocktail menu, with drinks ranging from classic to experimental. 28 HongKong Street has been named one of the World's 50 Best Bars, and it is a popular spot for locals and tourists alike.
El Paradiso, Barcelona: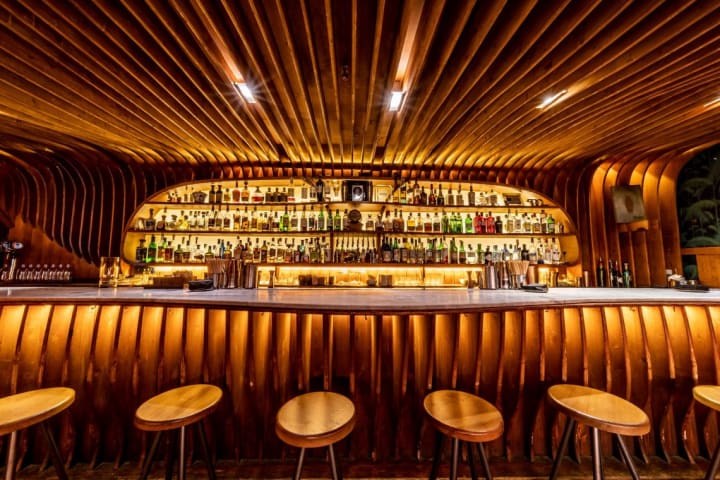 El Paradiso in Barcelona, Spain, is a speakeasy-style bar hidden behind a refrigerator door in a pastrami sandwich shop. The bar's creative cocktail menu includes drinks served in light bulbs and miniature bathtubs. El Paradiso has a cozy and intimate atmosphere, with dim lighting and vintage decor. It is a popular spot for locals and tourists looking to experience something different in Barcelona.
In addition to these bars, there are many other speakeasies around the world that offer a unique and exclusive experience. Some of these bars have strict dress codes, reservations, and entrance policies, so it's always a good idea to check ahead before visiting.
Speakeasy bars have become popular in recent years due to their secretive and exclusive atmosphere, as well as their focus on mixology and craft cocktails. Many of these bars have a vintage decor and serve drinks with a modern twist. Speakeasy bars also offer a unique and immersive experience, where patrons can step back in time and enjoy a cocktail in a clandestine atmosphere.
In conclusion, speakeasy bars are an exciting trend in the cocktail industry that offers a unique and exclusive experience. From The Dead Rabbit in New York City to El Paradiso in Barcelona, there are many speakeasies around the world worth visiting. These bars offer a glimpse into the past while serving up innovative and delicious cocktails. If you're looking for a memorable night out, be sure to check out one of these hidden gems.
Reader insights
Be the first to share your insights about this piece.
Add your insights