10 Gifts for People Who Love to Bake Pot Brownies
If you know a chef who likes to cook with cannabis, you might be hard-pressed to find a great gift. The good news is that there are plenty of gifts for people who love to bake pot brownies—guaranteed to make them smile before or after THC has been added.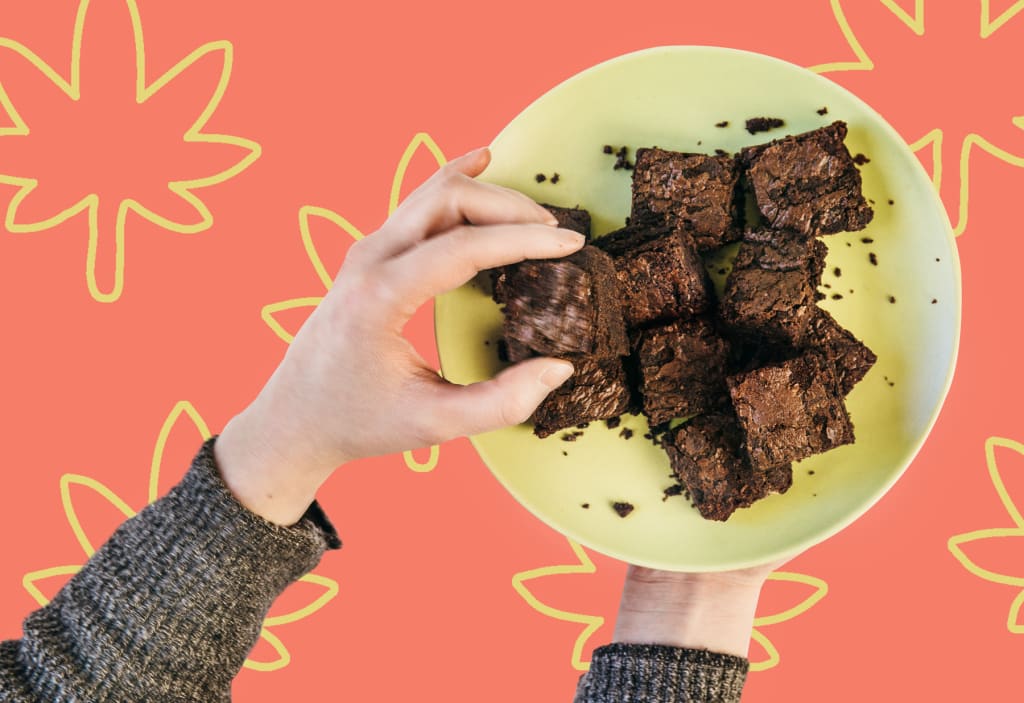 Is there anything more iconic in pot culture than the beauty of baked goods made with love... and weed? Maybe that's a little over the top, but there sure is something great about eating those special brownies. If you have a budding chef that you need to shop, for there are some great gifts for people who love to bake pot brownies.
Regardless of how many milligrams of THC you have in your personal brownie recipe, there's bound to be something on this list for everyone. Cooking with cannabis isn't much different than cooking with any other ingredient. All you need is a little regular butter, add eggs, some cannabis oil, add brownie mix, and viola... weed brownies!
With the rise of medical marijuana, legalized recreational marijuana, and even more states expected to legalize marijuana in 2019, there's no better time to start experimenting with cooking with cannabis. Check out some of the best gifts for people you know who love to bake pot brownies.
This is a great gift for people who love to bake pot brownies and cookies. These cookie cutters are stainless steel, so they are durable and won't rust like some of the other cheap knockoffs. You get a total of three cookie cutters in this set and these food-grade molds are dishwasher safe as well. The beauty of these is that you don't have to just make pot brownies with these. Get creative. These can be used to cut fruit, fry eggs, make some small weed shaped pancakes, or even some finger sandwiches for your next get-together.
OK... so this product isn't just geared towards pot smokers or pot bakers, but who couldn't use some quality baking dishes? Pyrex is the industry-standard used by chefs and grandmothers around the world, so shouldn't these baking dishes be the perfect gift for people who love to bake pot brownies, pot casseroles, and even pot roast?
Anyone who has ever tried to make their own pot butter knows it can be a bit of a pain to process. The Magical Butter Botanical Extractor Machine makes it as easy as throwing in some regular butter and your canna oil. The machine will grind, stir, and steep your pot so that it is perfectly infused into the butter. All you have to do is set it up and the machine does the rest. You can make enough for a single batch of brownies or make enough butter to get the whole neighborhood high. Your special brownies will be a hit at the next block party for sure, but brownies are one of many awesome ways to use cannabutter!
It's guaranteed that people who love to bake pot brownies are more than likely interested in making other cannabis-infused recipes as well. This is one of many surprisingly good cannabis cookbooks to try. It's the perfect gift for that special chef in your life. The cookbook has a variety of recipes from drinks to desserts and everything else in between. The authors brag that their cookbook is so easy to follow that the recipes can be made even if you're high. That's a pretty strong endorsement (and a potential selling point) for many people who love cooking with cannabis.
Pot smokers rejoice! The Smoke Smell Be-Gone! is the perfect gift to help mask the smell of smoke with a pungent lemon scent that will last a very long time. This is a great product for anyone who wants to remove any type of residual smoke smell from your house, car, or even your parent's basement. All you need to do is spray Smoke Smell Be-Gone! wherever it is needed, and the smell will be gone forever... or at least until the next time it is needed.
These silicone molds are a great gift for people who love to bake pot brownies, gummies, or toppers for cupcakes. Take your pot brownies to the next level by adding marijuana leaf-shaped chocolates to the tops of your brownies. The cool part about this product is that they donate a portion of each sale to the Medical Cannabis Research Fund to help find more legitimate medical uses for cannabis, which can be a difficult area to find significant funding.
The Klip-It Food Storage system is a great way to keep your pot brownies fresh. The clear bins have airtight lids that are easy to open with the clips. The containers come in a wide variety of sizes where you can fit a few or more than a dozen pot brownies.
The DecarBox is another great gift for people who love to bake pot brownies. The box uses heat to activate the potency of any type of herb, without emitting any smells. Perfect for anyone who wants to do a little baking in their apartment or anywhere that may need a little discretion. An added bonus with this is that you can further increase the potency of your edibles simply by putting this little magic box into your oven.
The beauty of these silicone spatulas is that they are heat tolerant up to 500 degrees. People who love to bake pot brownies can mix and melt their butter without fear of getting any plastic from a melted spatula into their batch. The spatulas are very easy to clean and dishwasher safe as well.
Who doesn't like drinking coffee when they are cooking? These mugs are heavy duty and will make you laugh with the punny slogan on the side: The perfect gift for people who love to bake pot brownies or anyone who likes a quick laugh!
Anytime you are making marijuana edibles, you're bound to in for a good time. There are some great products available for people who love to bake pot brownies or other types of edibles. You will be the best gift giver ever if you show up with one of these gifts for the cannabis chef in your life.
Reader insights
Be the first to share your insights about this piece.
Add your insights