10 Awesome Ways to Use Cannabutter
Cannabutter is cannabis-infused butter that can get you baked. Here are some of the most awesome ways to use cannabutter in cooking.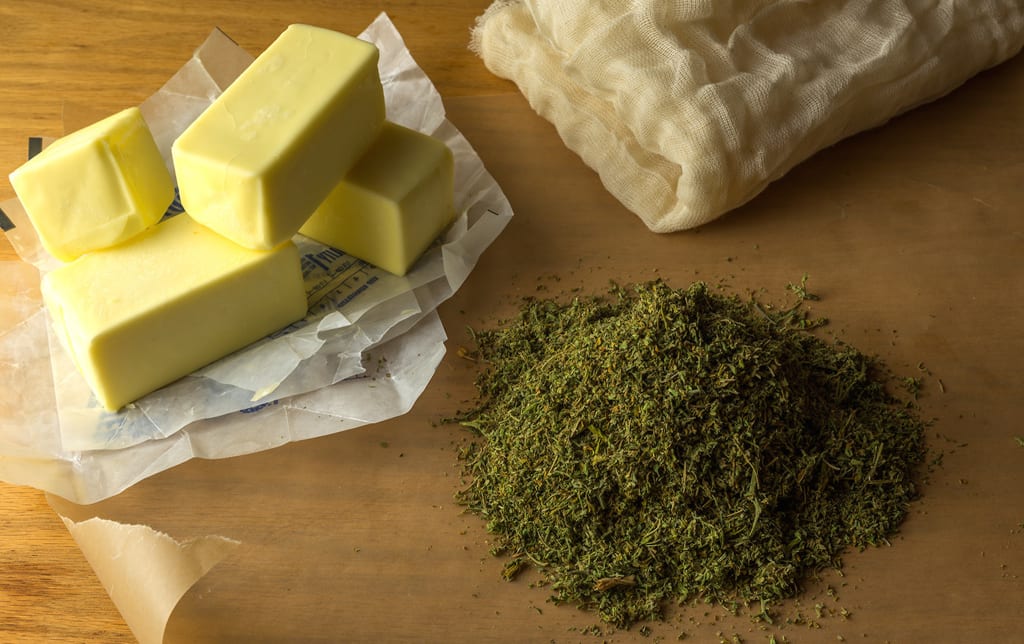 If you ask anyone who's ever made "special brownies" before, they'll probably tell you that the key to making a great bake is having a good recipe for cannabutter.
Cannabutter, as it's commonly known, is a butter that's infused with cannabis. As most stoners can tell you, it's easy to make and it also is the cornerstone of almost any stoner-friendly edible treat.
Magic Brownies are always fun to make, but the truth is that there's only so many times you can eat THC-packed brownies before you get sick of chocolate. Unfortunately, if your recipe for cannabutter is anything like ours, this will leave you with plenty of extra cannabutter.
If you have leftovers, you might want to try out these cool ways to use cannabutter for a magical breakfast, lunch, and/or dinner.
Most potheads I know end up craving something meaty or greasy when they smoke up a storm. That's why one of the most awesome ways to use cannabutter is making a stoner-friendly burger with them.
Cannaburgers are easy to make, and really smell wonderful when they're ready to serve. This cannaburger recipe gives you burgers that have a nice, savory-spicy kick to them without having you running for a glass of water every five seconds.
Of course, that recipe requires cannabis olive oil instead of cannabutter. So, if you have left over cannabutter, melting it and using it in its place may be a good option to consider.
Cannabis Pasta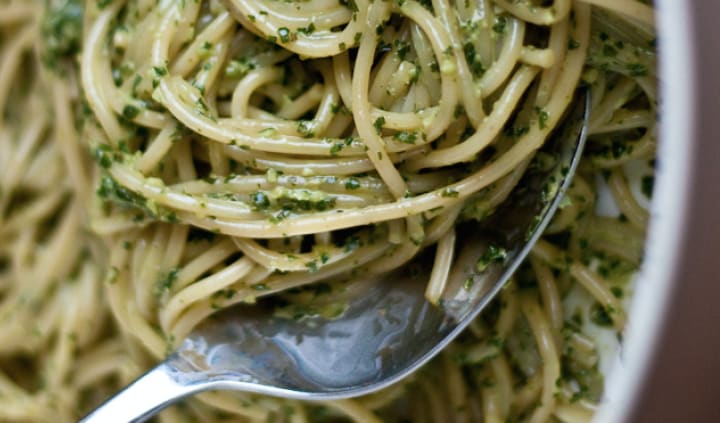 The other major craving I've noticed among my stoner friends is pasta. It totally makes sense, too. Pasta is creamy, gives you that soothing "down home" afterglow once you're done eating it, and also works wonderfully as a cure for the munchies.
A good recipe for Cannabis Pasta will allow you to get a buttery, pesto-like taste to your noodles... and also will allow you to enjoy the munchies in a classier, more adult way. If you want to use cannabutter instead of oil, just mix the butter into the finalized dish.
Overall, it's one of the best ways to use cannabutter if you love Italian food.
Baked potatoes just got way more baked than ever. Once I saw Mary Jean Dunsdson's video with an amazing recipe for Pot-atos, then I realized that there are many, many ways to enjoy cannabis and everyone's favorite root vegetable at once.
While Dunsdson's recipe requires olive oil infused with cannabis, the truth is that you can really get a nice, smoky baked potato topping by using some cannabutter on it instead. Or, if the "green" taste of your cannabutter is too strong, you might want to mix it with some sour cream to get it to a more appropriate level of butteriness.
Double Dutch Coffee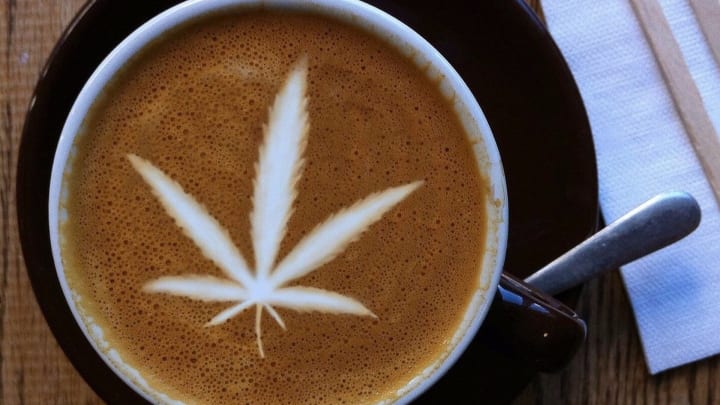 If you want to see the full extent of how insane cannabis can be in a drink, then why not see how awesome Double Dutch Coffee is? This is a unique, Ossiana-suggested take on a classic Dutch Coffee that just so happens to be one of the most awesome ways to use cannabutter in your morning routine.
As some of you might know, Dutch Coffee is coffee that has a little bit of butter in it. Double Dutch is a way of giving a subtle nod to Amsterdam culture... all while enjoying a good boost of caffeine.
Just add a teaspoon to a tablespoonful cannabutter to your coffee, and enjoy the ride. It will perk you up, but it also will make you feel a million times more mellow than before.
Back when we were young, Dr.Seuss had told us the story of Sam, I Am and his love of green eggs and ham. Unlike the classic childhood book, this recipe isn't just tasty — it's super fun. (Oh, and you don't have to pair this with ham.)
In order to get some marijuana-infused eggs going on in your kitchen, you'll need to get your hands on cannabutter or make it as you go. Watching Mary Jean Dunsdon's tutorial shows you how to make it happen and makes you really appreciate all the ways to use cannabutter in your morning routine.
Pot Pie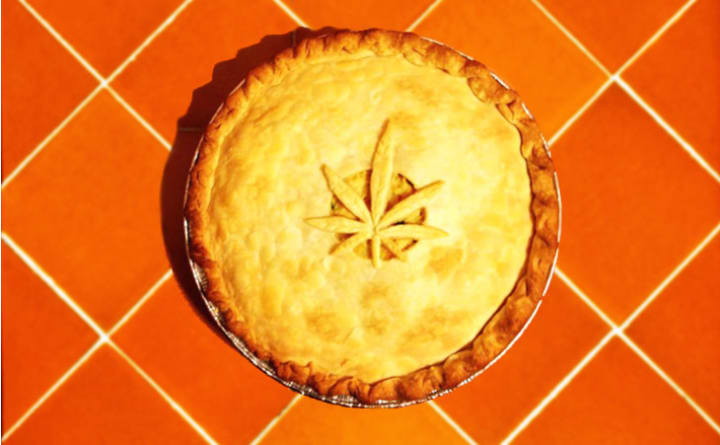 For many of us, chicken pot pie is one of the most comforting things we can ever have on a dinner table. It's thick, creamy, and has that classic taste of cream of chicken soup. Considering how buttery this dish is, it's not that hard to see how a little bit of cannabutter can spice things up.
This particular recipe for Chicken POT Pie will definitely hit your comfort bone well — all while being one of the sneakiest ways to use cannabutter in your lunch cooking.
If you've been keeping up with food trends lately, then you already know that cake pops are the biggest thing since sliced pie. In many ways, they are like brownies and other cake-y cookies, but the truth is that their small portions and heavy flavors make them a hit when brownies won't do the trick.
This simple video shows you how to make the most of the cake pop trend by using cannabis to make sure you and your friends really get baked... in the best way possible.
Ganja Nachos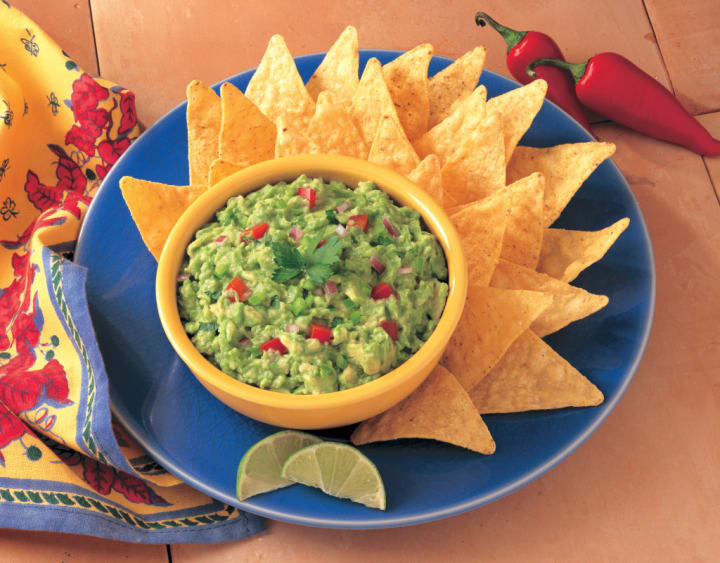 If there's one thing that's my Achilles' heel during a munchies session, it's nachos. I am the type of person who will end up taking a hike to Taco Bell and eating several platters of nachos when I am too baked to know any better.
There are many, many ways to use cannabutter that capitalize on this weakness of mine — and one of them involves a pretty amazing recipe for Ganja Nachos. If you want to kick this stoner meal up a notch, we suggest serving this with marijuana-infused margaritas, too.
Not all of the ways to use cannabutter involve cheap stoner foods. Some of them can be downright festive in nature, and might work better as a main course for a holiday celebration.
For example, you can give yourself (and your fellow stoners) something to be really thankful for with this Thanksgiving-approved recipe for Cannabis-Infused Turkey.
We suggest making your favorite stuffing as a side dish, and getting ready for one of the most satisfying post-Thanksgiving naps you'll ever experience.
Pot Popcorn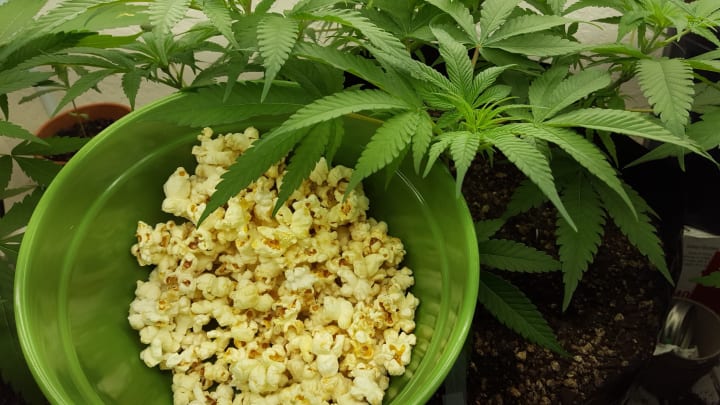 Lastly, let's finish this off with one of the easiest ways to use cannabutter during a movie night with friends: Pot Popcorn. This is a recipe that allows you to get that nice, cannabis-like taste in your kernels and also gives you that nice, easy baked feeling of good ganja.
As one of the easiest edibles to make on this list, pot popcorn is a great treat for those times where you don't feel like entertaining too much — but do still enjoy the nice roll of a good edible high.
About the Creator
Ossiana Tepfenhart is a writer based out of New Jersey. This is her work account. She loves gifts and tips, so if you like something, tip her!
Reader insights
Be the first to share your insights about this piece.
Add your insights