How To Make "Pot" Pie
This cannabis pot pie is a little different than your grandma's, but certainly just as tasty.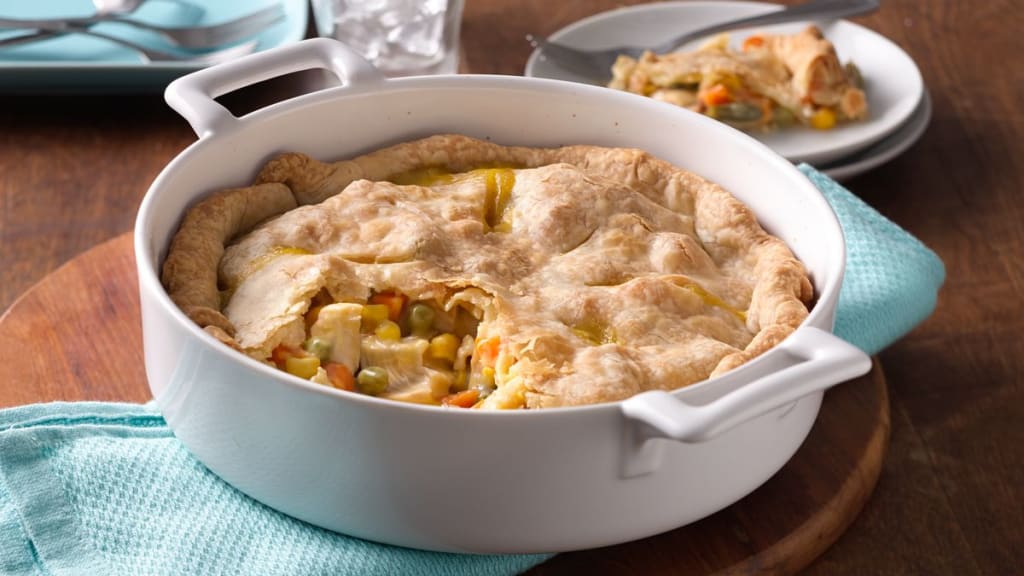 Out of the oven comes a steaming pot pie, and you could not be any more excited. Pot pie has been an American tradition for centuries, featuring a delicious meat, luscious gravy, steamy vegetables, and flaky pastry. While you may have a hard time believing you can make a pot pie just as good as your grandmother's, you can do it!
This pot pie is a little different than your grandma's, but certainly just as tasty. It is quite literally a pie full of pot. Adding cannabis and making a Pot Pie will make you feel warm inside for more reasons than one. This hearty meal will not only make you feel cozy because of its flavor, but the after-effects will impress you too. After all, edibles are the most effective way to medicate the body with THC for long periods of time.
You may not be able to go home to your grandmother, but there is no reason you cannot make a Pot Pie that will be just as tasty as hers. There is one thing that's for certain: your grandma's pot pie probably didn't have marijuana in it—unless she was a product of the '60s.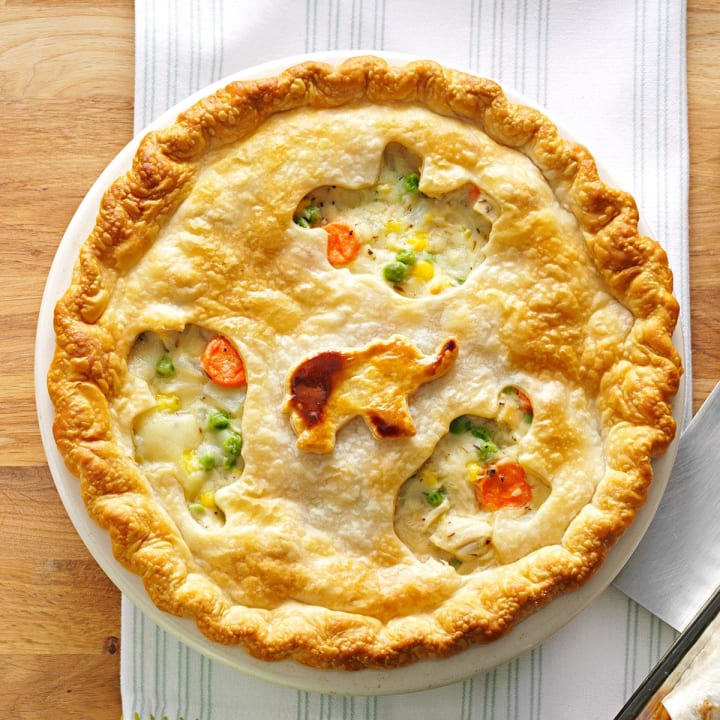 Ingredients:
2 (9 inch) unbaked pie crusts
1 pound skinless, boneless chicken breast halves – cubed
1/3 cup cannabutter
1 3/4 cups chicken broth
1 cup frozen green peas
1 cup sliced carrots
1/2 cup chopped potatoes
1/3 cup chopped onion
1/2 cup sliced celery
1/3 cup all-purpose flour
1/2 teaspoon salt
1/4 teaspoon black pepper
1/4 teaspoon celery seed
2/3 cup milk
Recipe:
Preheat oven to 425 F. In a saucepan, combine celery, peas, carrots, and chicken. Add water, cover, and boil for 15 minutes. Remove from heat, drain, and set aside. In a saucepan over medium heat, add cannabutter and cook with onions until translucent. Stir in celery seed, salt, pepper, and flower. Slowly stir in chicken broth and milk. Simmer over medium-low heat until thick. Remove from heat and set aside.
Add the chicken mixture to the bottom of the pie crust. Add potatoes. Pour the hot liquid mixture over. Cover with top crust, seal edges, and cut away excess dough. To allow steam to escape, add several small slits on top. Bake in preheated oven for 30 to 35 minutes, or until golden brown. Cool for a few minutes before serving.