How To Make Burnie Brownies
The best edible of all time. Duh.
Melty chocolate. Warm, crispy edges. A soft, gooey inside. We're talking about brownies! Brownies are a long time favorite for cannabis enthusiasts and non-users alike. You can eat it à la mode with a scoop of your favorite ice cream, you can add icing, eat it plain, or even turn it into an edible.
Burnie Brownies are a delectable take on the pot brownie. Every marijuana lover has had a pot brownie, but most have not had them like this.
Traditional pot brownies are good, but Burnie Brownies are more than good. If you want to save some for later, remember that you can always freeze your brownies. The baked goods last up to three months in cellophane, as long as they are individually wrapped.
Whether you are eating them with dinner or for a snack, Burnie Brownies are sure to give you the sugar buzz you've been craving. Write yourself a reminder not to eat too many!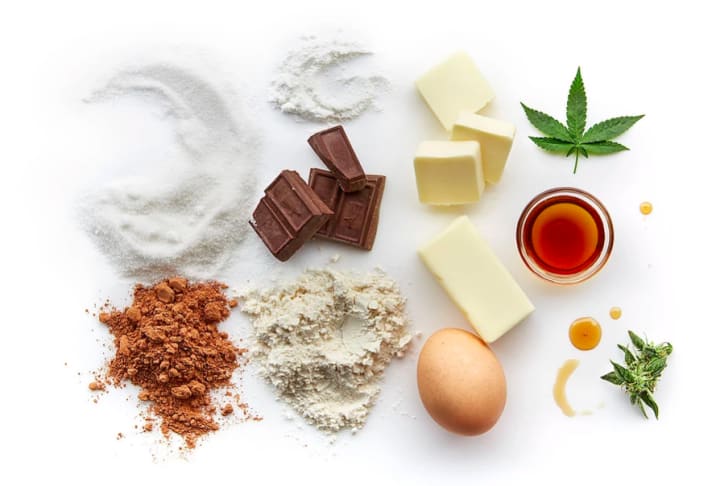 Ingredients:
1 cup cannabutter
4 eggs
¾ cup dark chocolate
1 ¾ cup brown sugar
1 cup flour
¼ teaspoon baking powder
¼ cup dark coffee
⅓ cup cocoa
Recipe:
Preheat oven to 320 F. Mix eggs, brown sugar, cocoa, coffee, flour, and baking soda in a mixing bowl. On the stove, add chocolate to cannabutter on low simmer and let it sauté. Once it is melted and mixed, take it off of the heat to cool. Add the chocolate mixture to the mixing bowl with the other ingredients, and mix well. Place mixture in a 9x9 brownie tray and bake for 15 minutes. Test with toothpick.
About the Creator
Gynecologist. Amateur Farmer and weed whacker. Loves figure skating and Liza Minnelli. Bakes amazing brownies.
Reader insights
Be the first to share your insights about this piece.
Add your insights