Surprisingly Good Cannabis Cookbooks to Try
Enjoy edibles and other cannabis infused goods but unsure if you have the chops to make your own? There is a plethora of surprisingly good cannabis cookbooks to try to widen your horizons.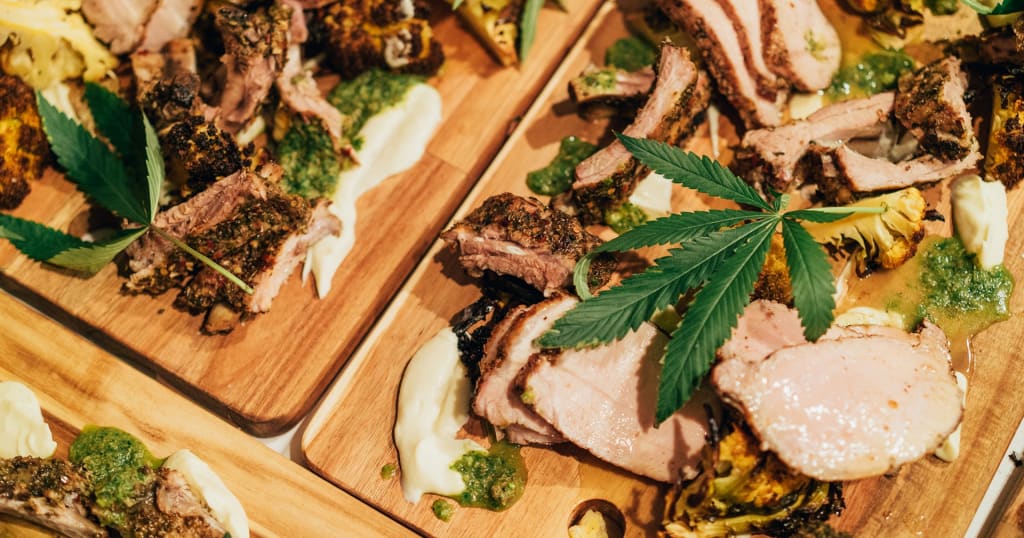 The edible can be a magical blend of your two favorite foods to indulge in: sugar and cannabis. The trick is having the right recipe to have a truly enjoyable desert. The world has grown to include so much more than just pot brownies for good cannabis dining. You now can find cookbooks on cannabis desserts, drinks, hamburgers, eggs, and much more.
There are many cannabis cookbooks for chefs and new home cooks. These surprisingly good cookbooks to try provide you with the knowledge to master the art of cooking cannabis. As cannabis is becoming legalized in more places, you'll be ahead of the game at dinner parties by using these cookbooks. If you are using this plant medicinally, these recipes can help you liven up your regular cannabis consumption.
This is a marijuana cookbook for people with various skill levels. This book is an easy read with big, interesting photographs. The structure of this read is simple that you can read this cook book high. This helpful guide will help you start your journey into this new field in the kitchen.
Don't be caught behind the times. These recipes will provide you with the information you need to keep your dishes more than a little interesting. If you want to learn a variety of dishes using cannabis, this is a great book for you. You can learn how to use marijuana for a dinner of fun cocktails, hamburgers, and sweets. We actually have a collection here on Potent for Baked recipes, so be sure to check it out!
Though taboo in some circles, this cookbook takes itself as seriously as any other cookbook. It is as knowledgeable and savvy about food as it is about Mary Jane. The recipes include, but are certainly not limited to: Pineapple Express upside-down cake, magic marinade, ganja guacamole, and Texas cannabis chili.
This book took 38 years to make; you can tell from the careful craft of each recipe inside this cookbook. This is the one to hide from your friends so that you can stay on top of the best host list since it has all the best weed recipes to try right now. No one will be disappointed if you use one of these recipes at your next dinner party.
Here we have a great book for the home cooks. This is an upscale book to help guide you through the process of cooking with marijuana. This book welcomes this once taboo ingredient into the kitchen and puts it into use. If you've ever wanted to try a nice, warm marijuana soup, this is one of the best cannabis cookbooks for you.
This book includes a "buyer's guide" of sorts to help you understand how to choose cannabis that not only makes you feel good but that tastes good as well. It goes above and beyond and teaches you how to maintain your cannabis and how to prepare it before cooking. Cannabis is treated as a delicate ingredient that must be processed and stored properly.
This book was designed by a chef who initially started cooking with pot to help a friend who was suffering from her cancer treatments. Edibles can help many different medical conditions. These recipes are designed to make pot consumption as delicious and enjoyable as possible.
The art of cooking sophisticated cannabis cuisine is made achievable through this book. No matter your reason for use, this book will help you consume marijuana in the most delicious way possible.
Here's a book dedicated to your sweet tooth. Of all the cannabis cuisine, desserts are the ones that have made the loudest noise. We know why; it's so easy to munch and enjoy a good pot brownie. Sweet Mary Jane allows you to fully explore the edible world and all the goodies waiting to be made.
This cookbook is perfect for health conscious bakers looking to explore new desserts. The recipes make use of all natural ingredients to mix with our favorite plant. Those who would rather eat than smoke can find a good dessert for themselves within these pages. These desserts are so good that you have the option to make them with or without cannabis.
If you are not only a fan of desserts, but also a fan of candy, here is your book. Candy infused with cannabis is a nice, easy, and quick way to consume marijuana. Whether you are using this book to help consume marijuana medically or recreationally, this is the sweetest option.
It's no surprise that these recipes are just what you've been looking for.
The Ganja Kitchen Revolution explores international culinary influences and adds a twist: cannabis. Don't be intimidated, this cannabis cookbook is for all kitchen skill levels. This cookbook includes a lovely dosing chart to help you find the right amount of cannabis for you in your cooking.
These recipes are here to help you experience cannabis cuisine from all around the world. Learn how to create the famous cannabutter among many other fine cannabis recipes. This cookbook will take you out of your pot brownie rut and into the world of the art of cooking.
Sometimes you just need some home cooking with some cannabis infused into it. The upscale cannabis cuisine is great, but we love a good chicken or classic edible on our plate ready to make us feel warm and magical. For our gluten-free and vegan friends, we have some recipes just for you in this cookbook.
For any meal, you can create a lovely cannabis dish. If you'd like some cannabis infused breakfast, this book has your back. If you need a classic lunch or dinner with a cannabis twist, this book is right there for you. Snacks and desserts can also be found in this book for some afternoon munchies.
If you are a hosts among hosts, here is a cookbook for you. Every good host needs a good cocktail book. Add a little cannabis and you have now created the ultimate dinner party. Let Cannabis Cocktails, Mocktails and Tonics teach you how to master this magnificent new trend.
Not only can you learn how to make a cannabis cocktail, you can learn how to make any drink deliciously infused with marijuana. This cookbook includes a guide on making the proper cannabis butters, tonics and syrups to use with any drink of your choosing. Whether you are using these recipes socially or medicinally, this is one of the best cannabis creations around.
Obsessed with cannabutter? This is the perfect book for you to master the skill of cannabis infused butter. You can learn how to cook and dish using cannabutter.
Not only does this book teach you how to make the famous weed butter, it teaches you the most up-to-date ways to cook cannabis infused food. This includes: crock pot, instant pot and sous vide. You can use cannabutter to make pretty much anything including brunch recipes to make at home.
Cannabis your way.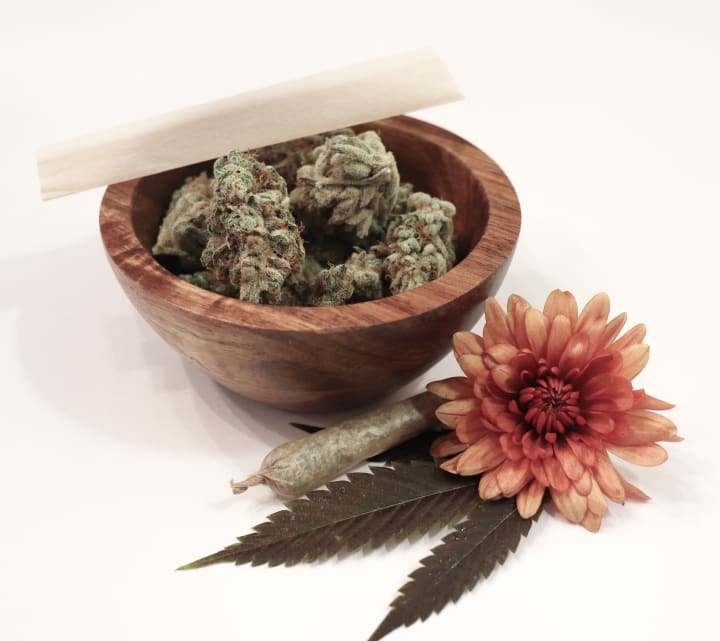 Though a hot button issue for many people, cannabis cookbooks are becoming easier to find. You can easily order any of the books mentioned above on Amazon or Barnes and Noble. Cooking with cannabis is one great idea that will not remain hidden much longer. Regardless of the reason for your use, these cookbooks will not disappoint.
Reader insights
Be the first to share your insights about this piece.
Add your insights