A Literary Alien
For The Vocal Extraterrestrial Challenge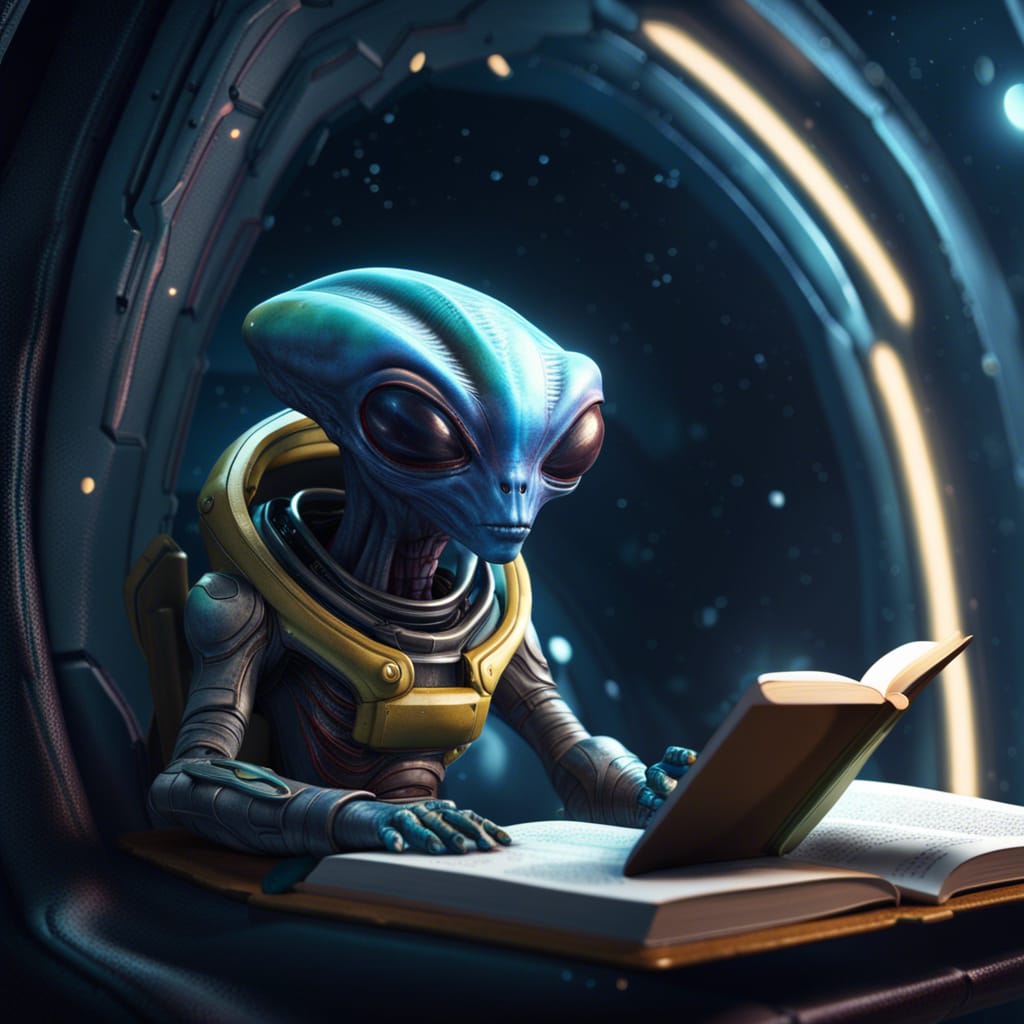 An AI Creation By The Author
Another piece of silliness for the Vocal Extraterrestrial Challenge that you can read about here
The Prompt
Write a rhyming poem about the first thing you would introduce to an alien on Earth.
The music is "Silver Machine" by Hawkwind
🌜👾🚀🛸🌲👽🌲🛸🚀👾🌛

An Alien Landed In My Back Garden

Their English Was Good, They Asked For Some Culture

I Showed Them My First Book, Said Is It Hard, Man?

I Said It's Quite Easy, They Said Indulge Us
The Alien Perused All Of The Pages

They Said This Is Twisted, Your Mind Is So Dark

I Said To Read This Will Never Take Ages

Here's Some Beautiful Poetry, I Remarked
The Alien Looked At The Book And Then Smiled

This Is A Beauty, Will You Let Me Keep It?

Of Course, Take It And Read, You Bibliophile

The Alien Left In His Silver Rocket

🌜👾🚀🛸🌲👽🌲🛸🚀👾🌛
Reader insights
Be the first to share your insights about this piece.
Add your insights