Perseverance Pays Proficiency
NanoWriMo2023 Writing Advice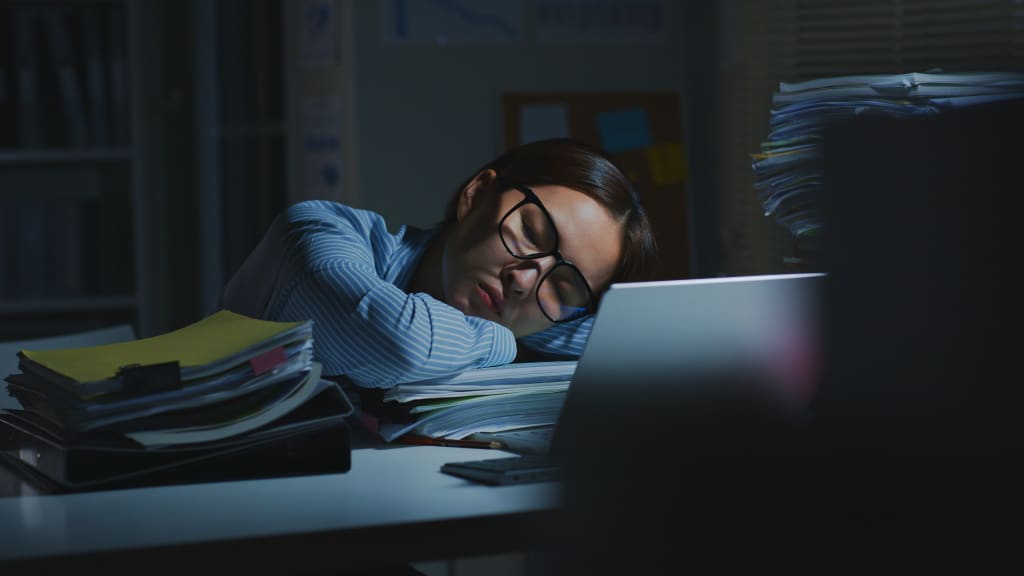 Photo in collaboration with Getty Images on Unsplash +
Whew! The first week of NaNo is over, and you've either developed the worst case of carpal tunnel known to mankind, or you feel like good ol' Charlie Brown's doppelgänger; like no matter how hard you try, you just can't win. Most likely, you're somewhere in between.
If you're one of the former, chances are you're feeling pretty good about yourself (though a bit tired, I'd wager). You've hit that goal, wrote 1,667 words per day, and now you already have almost 12 thousand words on paper! Amazing! You're about a fourth of the way through a novella! Maybe you've gone even further and smashed that goal, hitting those upper teen thousands. If so, congratulations, you're killing it!
But for the later, things are a bit different. You're behind, perhaps way behind. That 50k looks further away now than when you started. Maybe you've struggled to find the time to write, or to find motivation. Perhaps your 'real' jobs have been super busy, leaving you exhausted, or maybe you simply didn't spend enough time planning and are staring at a blank page, wondering where to go from here.
Either way, you've got just over three weeks left, and that finish line can look like miles away. We all need encouragement from time to time, even those of us who are ahead. It can be pretty daunting to look at the calendar and realize there are so many days of writing left! So, I'd like to leave you with some words of advice and encouragement.
1. Don't, under any circumstances, give up - This is the number one rule, the golden rule, you might say. It can be tempting, especially if you fall behind, to just throw your hands in the air and walk away. The ones who push themselves the hardest often burn themselves out early and decide to throw in the towel. Don't do it!
2. Take breaks if you need them - Pace yourself. Some of us, like me, find it exceedingly difficult to power through 1500 plus words at a time. If you're one of those people, take a break! Stand up, go get a coffee, call a friend, or, my favorite, do some research! Breaks are perfect for getting that bit of Googling out of the way while keeping you in the writing state of mind.
3. Remember why you took the challenge - Maybe you wanted to tackle that first novel, or you just wanted to polish your skills by writing several short stories. Either way, if you need that extra motivation, remember why you started NaNo in the first place.
4. Move those goalposts - I know, this is a term we hear in negative conotations all the time. But for NaNo, it's fine! If you can't hit 50k, aim for what you think you can. If you fall too far behind your initial goal and it seems overwhelming, don't give it up as a lost cause, adjust your goal. Maybe start with little ones and work your way up.
5. Don't be afraid to ask for help - I can't stress this enough. The goal of NaNo is less about the amount of words you write than it is writing with a community of other writers. We are here for you! We're happy to offer the encouragement, advice, or just the listening ear you need. Join the Vocal Discord channel or find one that is full of other writers. You're far more likely to acheive your goals with support.
-------------------------------------------------
Got any advice of your own? I'd love to hear it! Leave a comment below to let us know how you get through NaNo!
About the Creator
Hello and thank you for reading. I enjoy writing in various genres, but my favorites are horror/thriller and epic fantasies.
If you like my stories, please heart and subscribe, and consider looking me up on Wattpad and Ockelwog.io
Reader insights
Outstanding
Excellent work. Looking forward to reading more!
Top insight
Heartfelt and relatable

The story invoked strong personal emotions
Add your insights