Go with the Flow
Technology Evolution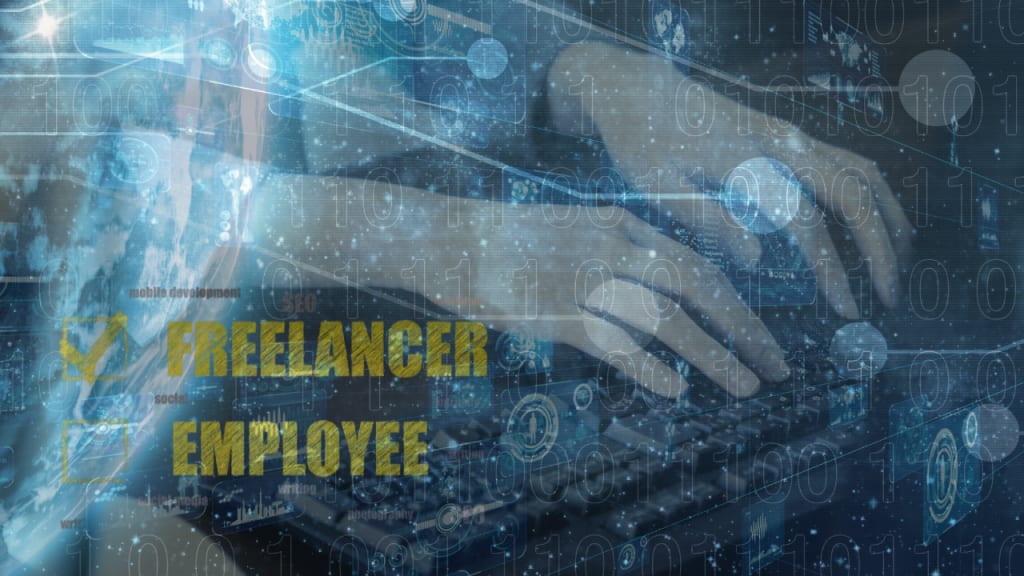 So, slowly but finally I was able to turn my focus toward the digital world and figure out new and remote sources of income. Although as a matter of fact, I am a person who likes to stay with the real world with real scenes and people but with the everyday changing world, things are happening around us that can push you into thinking out of the box.
And guess what, the same happened to me.
Now, the question must be arising in your mind (or maybe not) what could have caused this or what are those reasons?
So, previously we all have seen what impacts were put on the world due to the pandemic, well I am not t accusing our beloved corona for all the bad happening to the world.
Then there is the change of trends, what we call modernization or fashion. As we can see the digital world or the world of the internet is constantly evolving and new stuff is being introduced into the market now it is moving toward metaverse, etc.
Besides all this, businesses around the world are also coming towards digitalization as it has its benefits (still with some drawbacks) a digital shop or digital assets do not need much space or special care, although the real assets are in the warehouse but are safer than in the physical shop anyways. The thing is this abstract world is providing businesses with lots of opportunities etc.
Then there is the rise of joblessness as we know it, youths after struggling with their studies and giving many precious years of their life to schools, colleges and universities still need to struggle to find a suitable worthy job, then there is the distance issue the pay, boss, colleagues, etc. If someone is ok with the job then he might have issues with the site, or the pay, or something else, so there come the remote earning opportunities.
Most important of all is "wars" we can hope for the good, but as we all can see what is going on in several areas of the world, sadly this doesn't seem to be the last of it as almost the whole world holding fetal and lethal weapons are not singing any sweet songs.
Now comes the points about what one can get with the digital earning platforms, which I have seen and planned to start finding career and or work, a work subtracting all those issues.
So, in situations, as we have seen in the pandemic, such jobs are life saviors. I am not foretelling anything bad of such magnitude but as I have said about the constant and rapid change of the world, weird stuff keeps happening all the time and who knows what more surprises the future hold for us.
Remote works or businesses have far greater benefits of earning while staying at home within one's house safety, no need to worry about travel long distance or some criminal stuff, etc.
And then, after all, that is bad with getting a personal and own skilled job where you are the boss of your own, right?
After understanding this myself I am also a bit sad to see I didn't use this opportunity earlier but I hope it would still be okay as they say "the later the better" and I suppose people should also understand and come to such earning ways learn and adopt skills and avail the chance while one can instead of wasting life's valuable time. especially the youth today.
Hope this little effort of mine would be motivating.