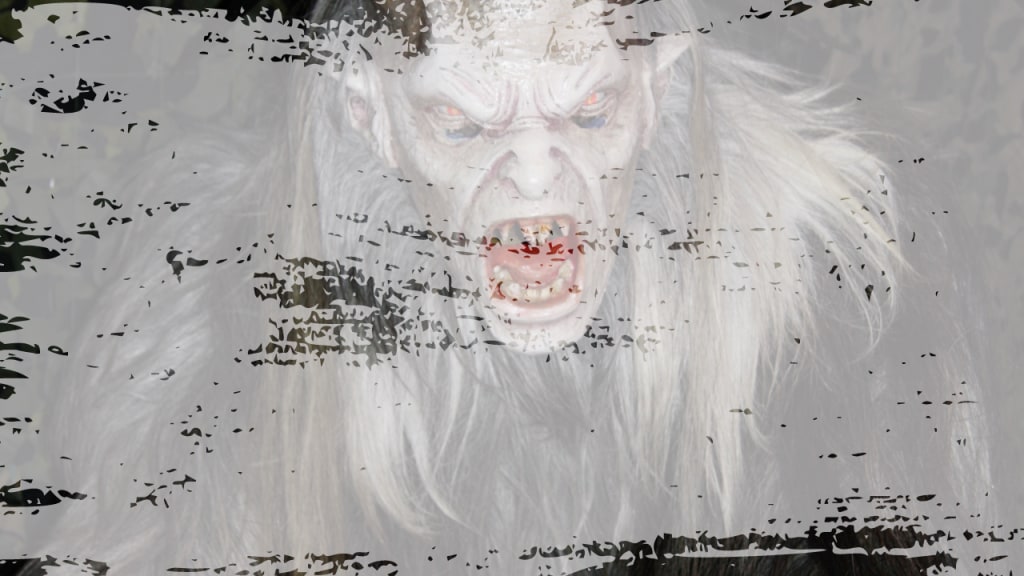 The story is of my late grandmother who passed away several years ago. At the time as a young me just like many other children, I was also very keen on stories, especially horror and supernatural stories and I guess I should better say less about stories and more about real history and incidents of the past.
But anyways, since my childhood I have heard, seen, and talked about such stuff a lot.
So, coming back to one of such incidents, which according to my grandmother is the real incident that happened to her.
It must be some 50–60 years ago, at the time our village was near the mountains, now due to water levels people migrated from it.
So, the incident or the story goes like this. My grandma told me:
At that time I was a young lady and just like other youths I was also not much into this kind of stuff. The houses in the village were not that near but were at quite a distance and the reason was that there was not much population in the village neither any developments nor strong houses.
People mostly worked in the fields or used to raise cattle and poultry.
The area where our house was located was quite a green and beautiful one and the cherry on top was that there was a little woodland or a small forest located not far from our house. Well actually a lot of outside areas were covered with forest then, but there was this separate woodland near our house
It was a beautiful place to live and enjoy but the woodland which was mostly based on tall rosewood trees looked very beautiful with birds and their chirping sounds and squirrels running up and down the trees during the day, but at night the scare and horror of the forest were one of its kind.
And this was not merely a scare to the sight but it indeed had a creepy secret hidden within it.
It was a popular tale in almost the whole village that the rosewood trees were haunted or maybe cursed. She even told that one of her close neighborhood friends also told her once not to go near that place after the evening or when darkness starts to fall but she didn't care much about it.
My grandma told me that after brooming and cleaning the house some or any member of the house would through out the trash on the trash heap which was also located near the woodland, and then there was that one night, one day the litter bin was full of trash and none could empty it. In the evening my grandma saw the dustbin and thought it would be a problem when doing cleaning tomorrow so I better go myself and toss it out.
Usually, in the evening there was very little activity in the whole town and especially the forest portion was a no-go area, but she took the trash and went to the heap.
She says that after tossing the trash when she was about to turn around she saw a giant humanoid figure which suddenly stood from the trees. The figure was all in white and was tall like a tree, it was still and standing there without a movement.
Grandma said she thought it is some village man who must be hunting or cutting trees etc.
She didn't get scared and quickly returned home. The next day her neighbor friend came and while talking, grandma told her about yesterday's incident. Her neighbor was shocked and horrified revealing that you are lucky you couldn't understand the reality and imagined the daemon as some ordinary guy. If you knew at that time that it is the creature or poltergeist every villager is scared of and if you were gotten scared at the sight the thing would have scared you to death.
At that time grandma understood what she has seen and realized the situation.
About the Creator
I like to write in Education, Social, History, Tech & cyber sec, sometimes psychology/sentiments too.
Oh, and btw love to talk about horror and paranormal stuff ;)
Reader insights
Be the first to share your insights about this piece.
Add your insights