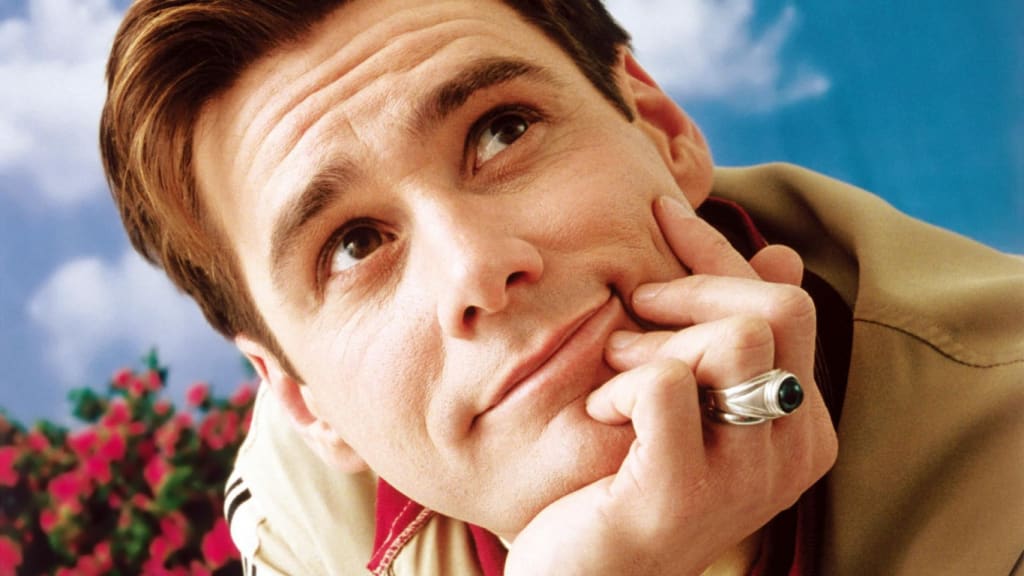 Have you ever heard of the Law of Attraction? It's the idea that you can attract positive things into your life simply by thinking positively and visualizing what you want. It might sound like woo-woo nonsense, but the story of Jim Carrey proves that there might be some truth to it after all. In this article, we'll dive into the hilarious and inspiring tale of how Jim Carrey used the Law of Attraction to achieve his wildest dreams.
The Early Days
Jim Carrey wasn't always the famous movie star we know and love today. He grew up in Canada in a working-class family and had a rough childhood. But even as a young boy, he had a knack for making people laugh. He would perform for his classmates and family, imitating famous comedians like Richard Pryor and Steve Martin.
The Power of Visualization
As a struggling young comedian, Jim Carrey discovered the Law of Attraction. He began to visualize himself as a successful performer, imagining himself standing on stage and making thousands of people laugh. He even wrote himself a check for $10 million and kept it in his wallet as a reminder of what he was working towards.
The Breakthrough
Jim Carrey's big break came in the form of a recurring role on the TV show "In Living Color." From there, he landed his first starring role in the movie "Ace Ventura: Pet Detective." The movie was a massive success, and Jim's career took off from there.
The Dark Side
Despite his success, Jim Carrey struggled with depression and personal demons. He even wrote about it in his book "Memoirs and Misinformation." But he never lost his sense of humor, and continued to make people laugh with his movies and stand-up comedy.
The Legacy
Today, Jim Carrey is known as one of the funniest and most talented comedians of all time. He's starred in iconic movies like "The Truman Show" and "Dumb and Dumber," and continues to make people laugh with his stand-up comedy and social media presence.
Lessons from Jim Carrey
Oh, Jim Carrey, what a guy! Not only is he one of the funniest comedians of all time, but he's also got some pretty wise words to share. Here are some lessons we can all learn from the one and only Jim Carrey:
Believe in yourself - If Jim can go from a struggling comedian to a Hollywood superstar, then anything is possible if you believe in yourself.
Don't take yourself too seriously - Life's too short to be serious all the time. Have a little fun, crack some jokes, and don't be afraid to be a little silly.
Embrace failure - Jim has had his fair share of failures and rejections, but he never let them stop him from pursuing his dreams. Remember, failure is just a stepping stone to success.
Laugh often - Laughter is the best medicine, and Jim Carrey knows it. So go ahead, laugh until your belly hurts and forget about all your troubles.
Be kind - Jim Carrey is known for his acts of kindness, whether it's visiting sick children in hospitals or giving generous tips to waitstaff. Kindness costs nothing, but it can mean everything to someone else.
Conclusion
The story of Jim Carrey and the Law of Attraction is a fascinating and inspiring one. It shows that with hard work, determination, and a positive attitude, anything is possible. But it also reminds us that success isn't everything, and that it's important to take care of our mental health and well-being.
You'd also like to know;
1. Is Law Of Attraction Real? - Experience it Yourself!
2. Success Stories of Famous People Secretly Using the Law of Attraction
3. Which Law of Attraction Technique is Best?
Please Subscribe to Sweetos & Like the post as it motivates to make more amazing content for you. Wishing you a Great day ahead!
Thankyou for Reading
Reader insights
Be the first to share your insights about this piece.
Add your insights