You Don't Have to Live with Adult Acne
Get rid of adult acne in a few steps.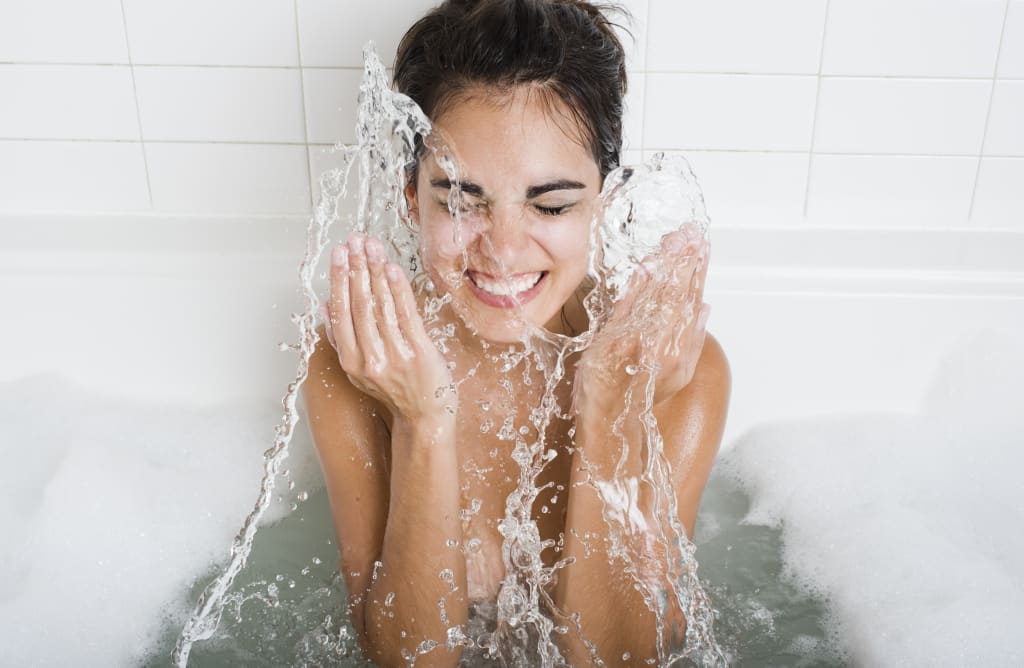 If you are reading this, it's because you or someone you know is dealing with adult acne. It is such a downer to go through day to day life already stressed as is about work, rent, bills, etc. But now you have to do it all with adult acne.
Most of you have tried almost everything it seems. Purchased all the OTC cleansers, toners, spot treatments, etc. Gone the dermatologist route and gotten prescription medication for it. Or tried to go the holistic path and treat it naturally. In the end, you still wake up with acne.
Here is a list of my daily and weekly treatment for my adult acne and what seems to finally have worked for me. AFTER YEARS of dealing with it I might have actually found something that works, at least for me.
Items You Will Need
African black soap
Matcha green tea powder
Milk thistle capsules
Aloe vera
Rose infused witch hazel
Coconut oil
Microfiber wash cloth
Advanced Clinical retinol serum
Daily Routine
Every morning I dampen my microfiber wash cloth and then get it all sudsy with the African black soap. In small circles, I gently scrub the entirety of my face and neck. Then rinse the cloth clean of any soap residue and use it damp to rinse my face.
After my skin air dries, I apply Advanced Clinicals retinol serum to my face and neck, avoiding my upper eyelids, but generously on my lower lids. Apply a strong sunscreen because retinol makes your skin sensitive to sunlight, but works wonders for acne and anti-aging.
Then you can apply your makeup or go bare faced all day. I then take a milk thistle supplement and go on with my day. Suggested serving size is usually one capsule three times a day, but I feel just one in the morning has done me good and makes the supplements last longer.
**Retinol usually has a purge period of around a month. During the "purge" your skin will break out more, but that is the retinol doing its job of pulling out any impurities awaiting below the skin. After that month your skin will GLOW and be CLEAR!**
At night I repeat the cleansing and retinol process minus the sunblock.
Weekly
Twice per week, I do what I call my HULK Mask. And once a week is a milk thistle mask.
HULK Mask:
1 tablespoon matcha green tea powder
1 teaspoon rose infused witch hazel
A dime sized amount of aloe vera
Water
Optional: milk thistle and/or lemon juice
Place a tablespoon of matcha green tea powder into your mixing bowl. Add the aloe vera and rose infused witch hazel. Mix until a thick paste is formed. Add a little water until a desired consistency is achieved. Now you can empty a capsule of milk thistle to the mix and a few drops lemon juice if you'd like extra scar and hyperpigmentation lightening effect.
Apply mask to your t-zone or entire face. Allow it to dry for about 15-20 minutes, depending on how thick you made it. It's best to use this mask before a shower as it can be messy to wash off.
After you rinse and air dry your face, apply your retinol.
Milk Thistle mask:
2 capsules milk thistle
Water
Empty two capsules of milk thistle into your mixing bowl. Mix just enough water to form a paste with the milk thistle. Apply as you would any face mask. This one is safe for around the eyes as well.
As it dries you will feel your skin tightening. This helps to reduce fine lines and close pores. Rinse with cold water and then apply your retinol.
Drink Tons of Water
Water is great for your overall health and flushing toxins from your body that may be causing the acne as well.
Also trying a monthly cleanse will do wonders for you. I use the Purely Inspired 7-Day Cleanse, but only do it for a day or two at a time. If you have never done a cleanse before, it's an easy way to clean out your system without a highly restrictive diet. Just try to eat healthy during the cleanse and consume lots of water. 8 glasses a day is best and you can add lemon and/or cucumber slices to it for added health benefits, taste, and detox effects.